Storytellers Cafe: A Solid Meal Off the Beaten Path
When it comes to dining, food can tell a story. When you place good food into a setting that also tells a story, you get a wonderful experience. Storytellers Cafe at Disney's Grand Californian Resort combines a setting full of storytelling aspects that feels relaxed, yet surprisingly intimate for a casual buffet.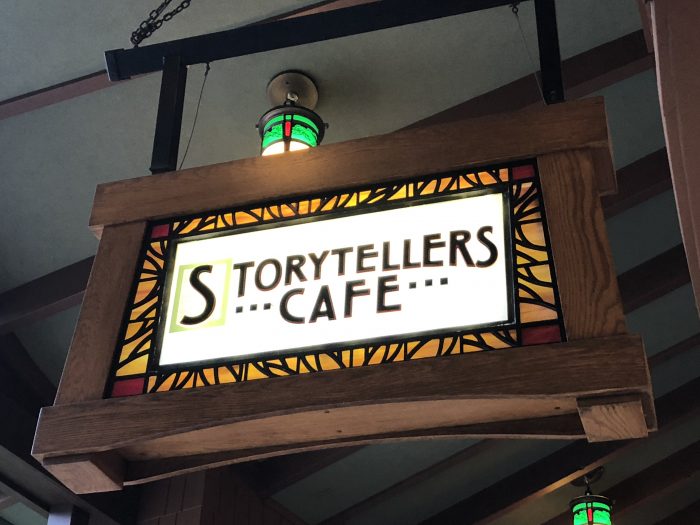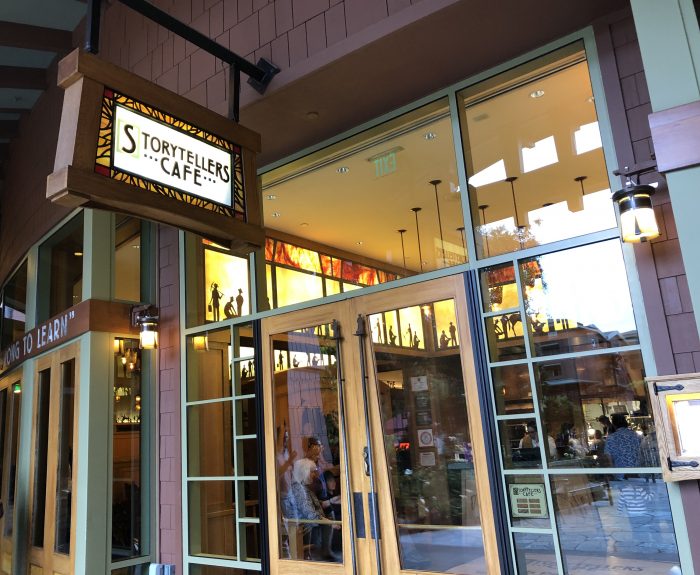 The warm colors, wood tones, and images about the story of California are everywhere that you look.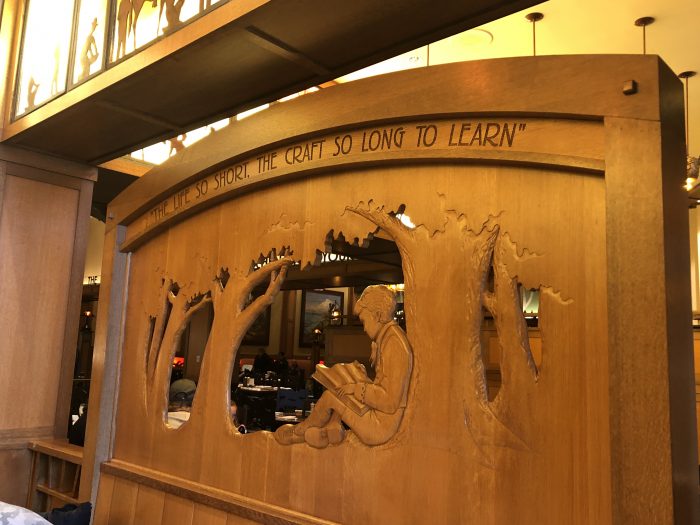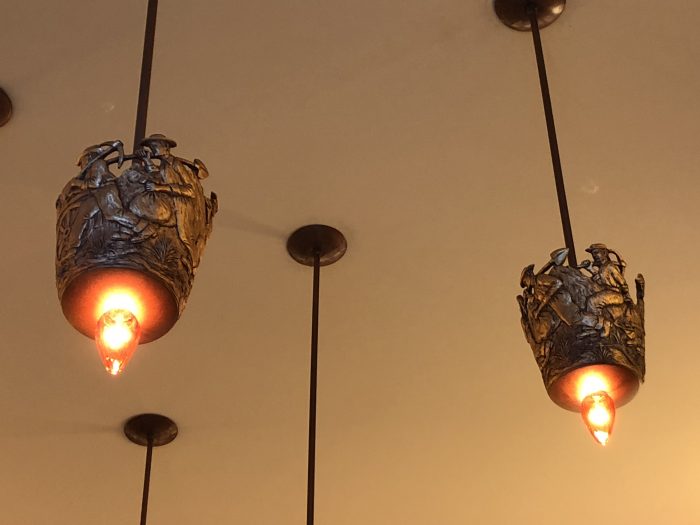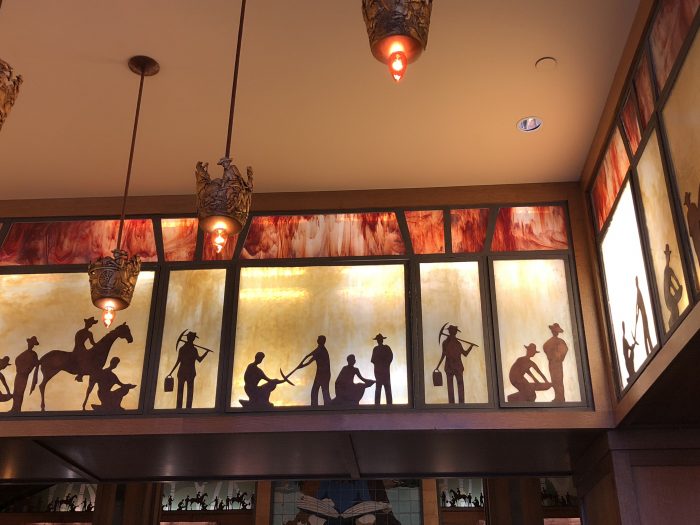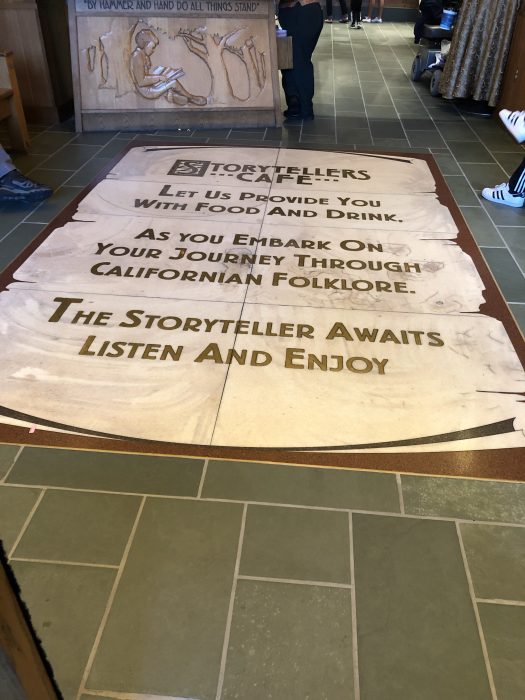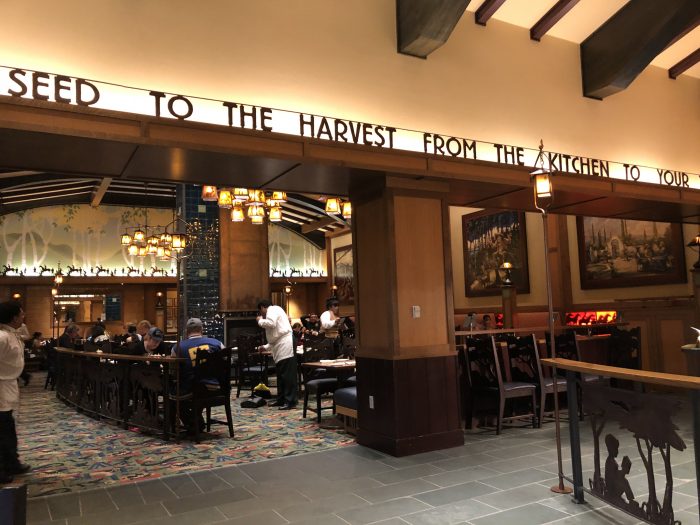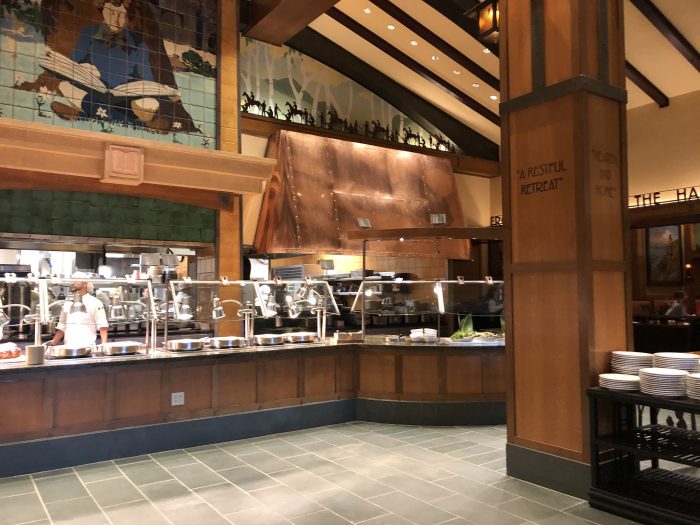 Setting aside, the main reason to come to a restaurant is to eat, and the buffet at Storytellers is small, but offers a solid selection of foods.
The first section has create-your-own salad, prepared salads, pasta salad, and selections of fruit.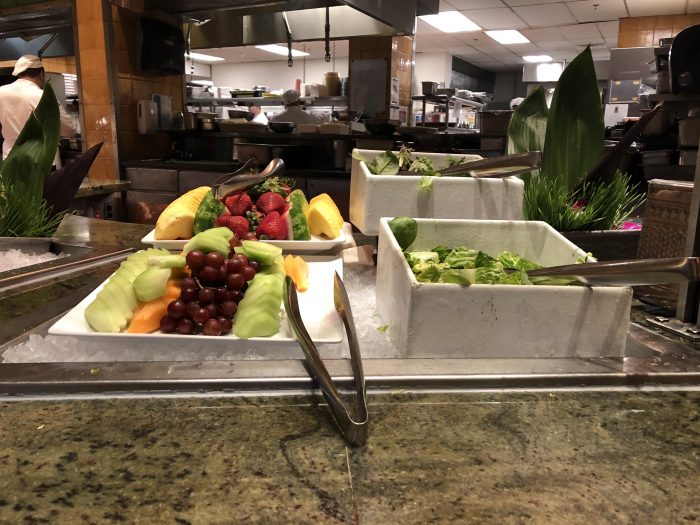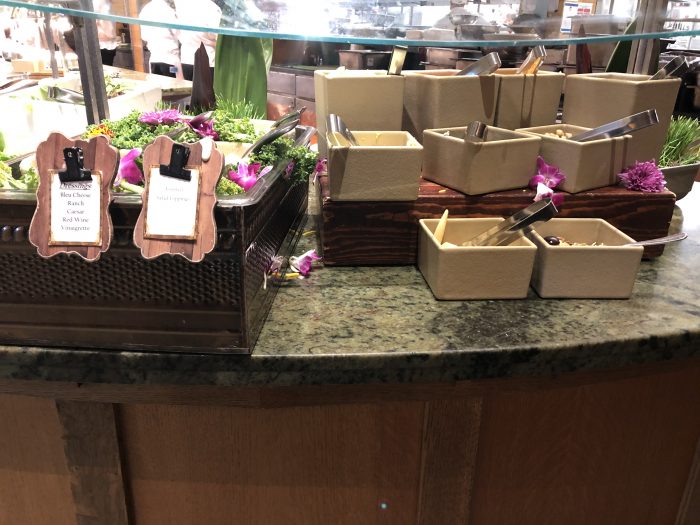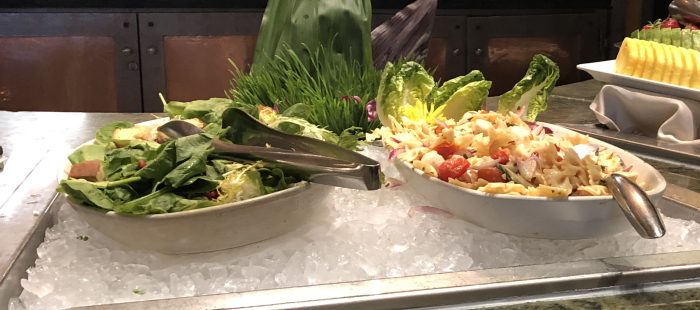 One of the two items that I think everyone should try is the soup selection–a roasted corn chowder that is like a bowl of a hug.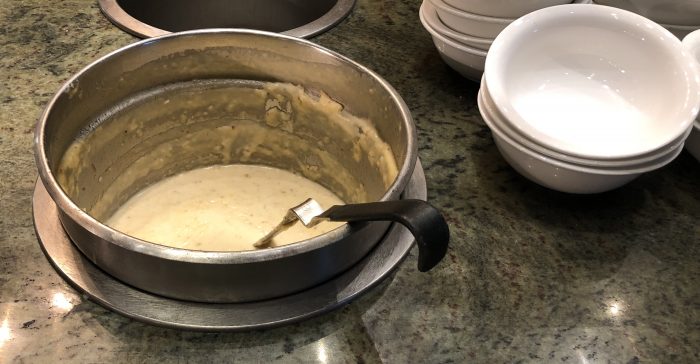 In addition, there's a selection of hot foods that don't really scream "California" to me a much as the salad selections, but are still tasty. The menu changes by day, but includes a preparations of chicken, fish, pasta, mashed potatoes, a carving station, and vegetables. For those who are less adventurous eaters, chicken nuggets, pizza, and macaroni and cheese are also available.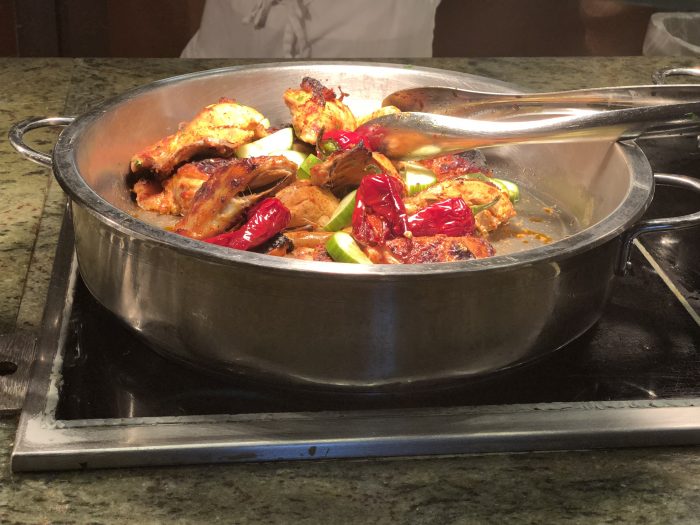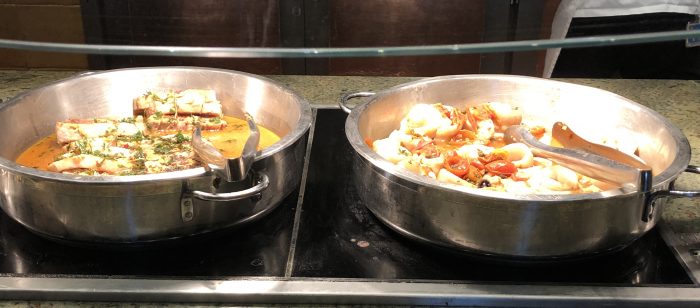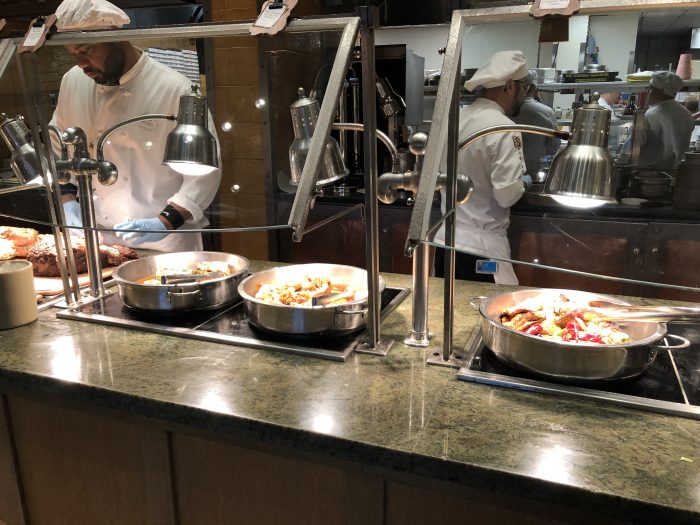 But the real star of the meal to me, aside from the soup, is the selection of desserts.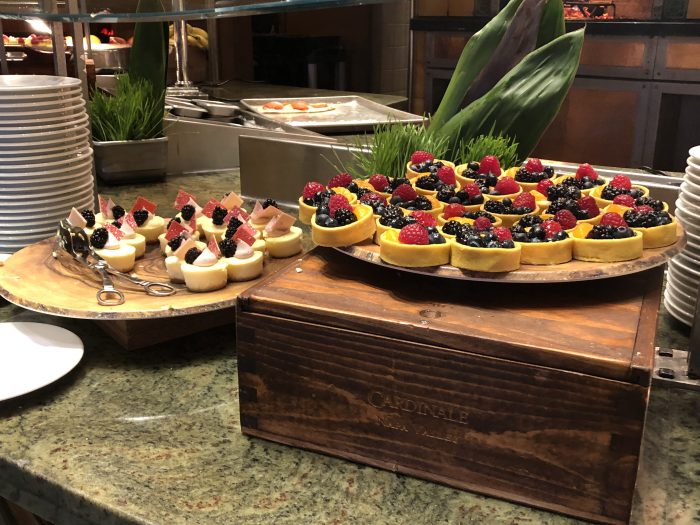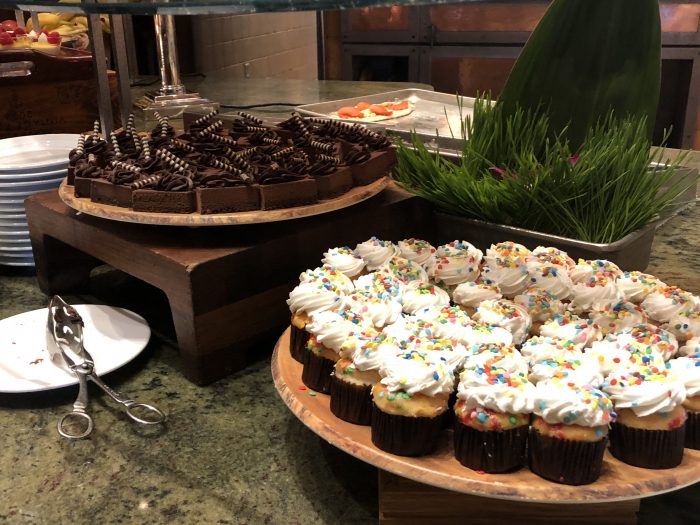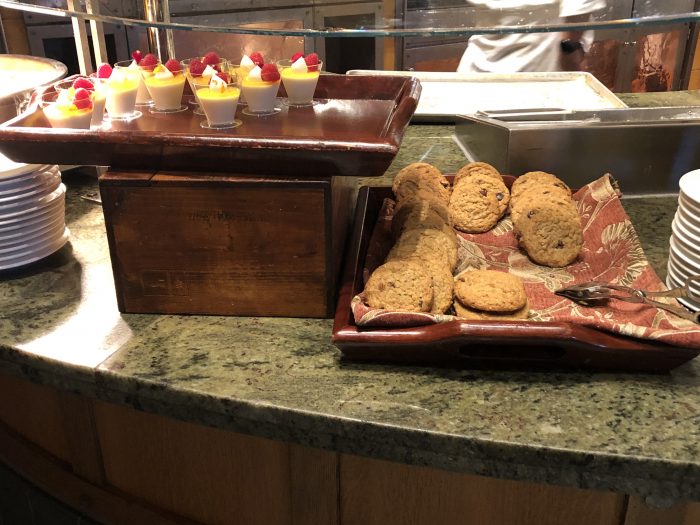 By far, one dessert stands out from the rest, however. The warm bread pudding with vanilla sauce is a work of art. I was surprised that this buffet didn't have any sort of bread option near the salads, but it is to make sure you don't fill up on carbs before you get to this capstone achievement of dessert.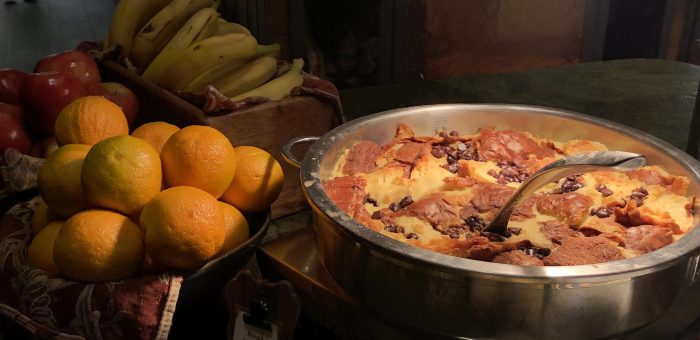 Because it sits so close to the entrance to both Downtown Disney and to Disney's California Adventure from the Grand Californian and right around the corner from the signature Napa Rose restaurant, Storytellers tends to be overshadowed by the many options. What this restaurant is best, in my view, is for an arrival day meal when you want to drop your bags in the room and go grab a bite to eat but you aren't really sure what you want. At $37 for adults and $21 for kids for dinner, the price for an all-you-can-eat buffet isn't as painful as some other meals you might find nearby. So while it isn't necessarily something to go out of your way for, it is a solid option when you want a restful bookend to your day.