Take Time to See Great Moments in History
June 20 is National American Eagle Day, and we'd be remiss not to mention Magic Kingdom's most patriotic eagle–Sam, the American Eagle. Yes, this noble bird has taken his rightful place as a guardian of the sacred trust of American history in Magic Kingdom's Liberty Square.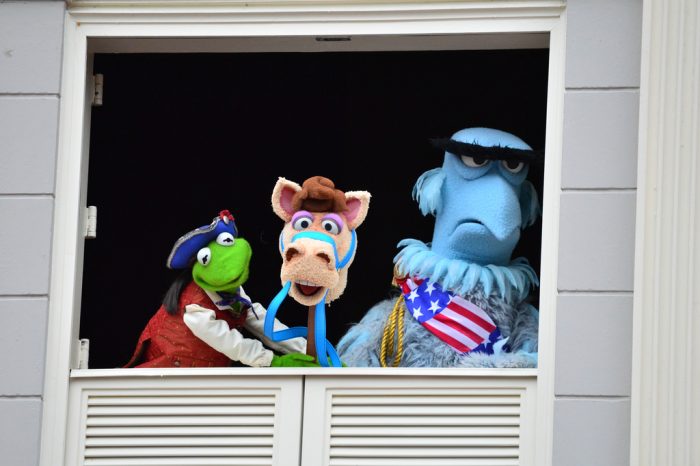 If you're a fan of the Muppets, I can almost guarantee you were reading that last sentence in Sam's voice. It's okay. Me too.
And while this isn't a presentation with the same gravitas as the nearby Hall of Presidents or the other bits of Americana at Disney parks (like the show at The American Adventure in Epcot or Great Moments with Mr. Lincoln in Disneyland), the catchy humor and audience participation means that your kids will more likely be willing to watch the show instead of asking how much longer before they can leave. And who knows–maybe they'll learn something, too.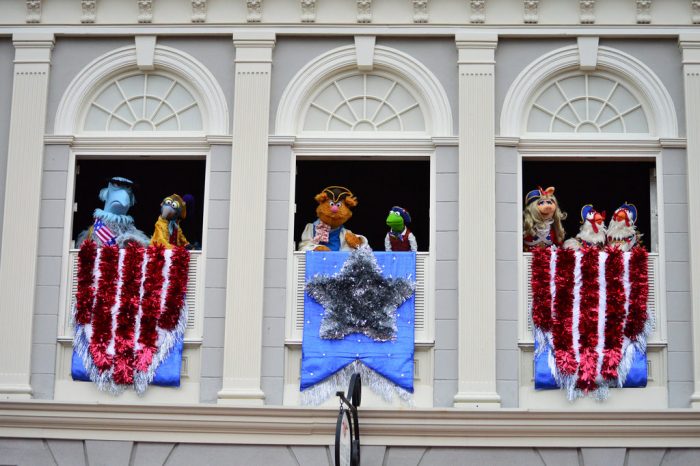 With shows about American history topics like the ride of Paul Revere or the writing of the Declaration of Independence, the Muppets tell a "truth-inspired" version of historical events. It's the Muppets, so expect tasteful humor with their signature reinterpretations.
Shows run from around 11:00 a.m. through around 5:00 p.m. every 35-40 minutes and last about 10 minutes. The show is standing room only, but because it takes place on the upper windows near the Hall of Presidents, you don't have to worry about trying to find a place where your view won't be blocked by the crowd. Simply check your times guide, arrive 5 minutes or so before showtime, and enjoy.
Are you a fan of this show? Which retelling of historical events by the Muppets is your favorite? Let us know in the comments.