The BEST Cocktails at the 2021 EPCOT Flower and Garden Festival, and Not So Great Ones Too
The EPCOT Flower and Garden Festival celebrates spring, and one of the best parts of this season is sipping on a springtime beverage. Before summer, when it gets so hot that your drink instantly turns warm, now is a great time to enjoy some specialty cocktails at EPCOT. The 2021 Flower and Garden Festival has a wide array of cocktails, mocktails, and beers. Let's take a look at some of the best cocktails of the Flower and Garden festival, and some not-so-great choices too.
Hits: Hibiscus Lemonade Cocktail, Passion Fruit Margarita, Apfelschaumwein: Sparkling Wine and Apple Liqueur.

Just Okay: Pineapple Sake, Kung Fu Punch

Misses: Sangria, La Vie en Rose Frozen Slushy
The hits of the drinks Ivonne tries all have fruity flavors without being extremely sugary. The absolute favorite for Ivonne is the Hibiscus Lemonade Cocktail. There's some great Florida pride in this drink thanks to the Islamorada Brewery & Distillery Hibiscus Gin. This cocktail is a new entry this year and it is tastes as good as it looks. This cool looking cocktail is available inside World Showplace.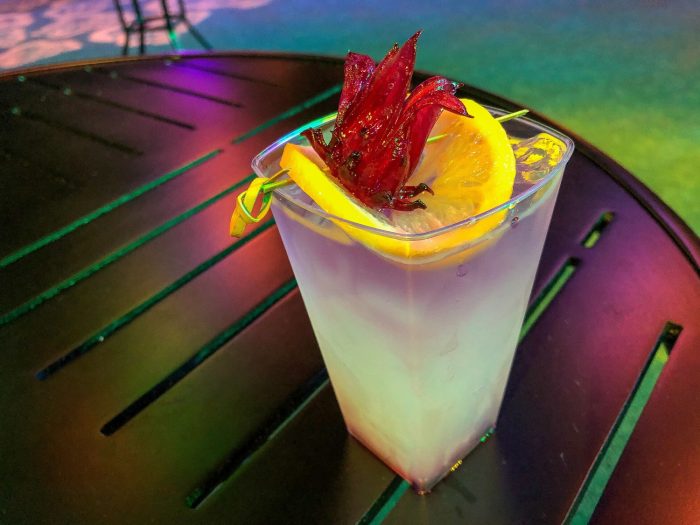 The Passion Fruit Margarita at the booth in the Mexico Pavilion has Corazón de Agave Blanco Tequila, Passion Fruit Purée, Lime Juice, Nixta Corn Liqueur, and a Hibiscus Flower Salt Rim. This combination layers some bright flavors with a little bit of smoke. Very refreshing.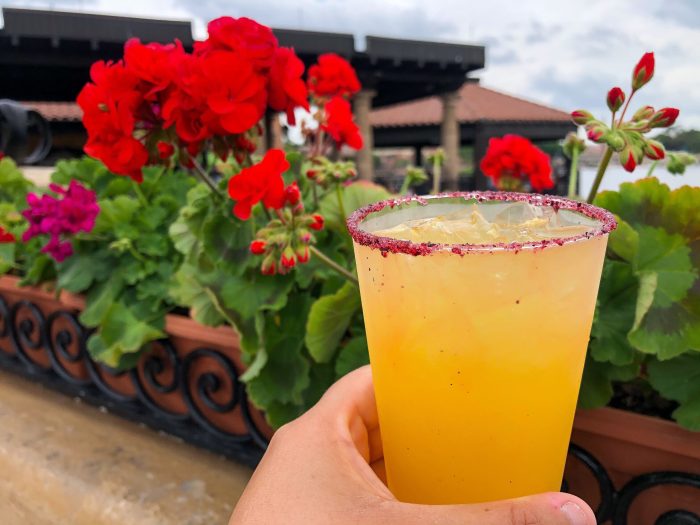 Finally the sweetest of the three hits, the Apfelschaumwein, which is Sparkling Wine and Apple Liqueur, tastes more like fall than springtime, but it is still nice to sip on a sparkling beverage strolling through World Showcase. As you might have guessed, this elegant looking drink is available near the Germany Pavilion.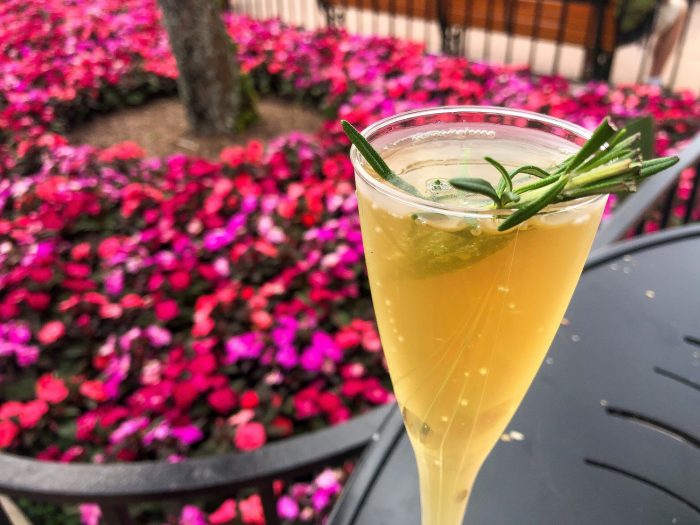 The next two cocktails are good, but not great, in our book. The Pineapple Sake available at the Japan Pavilion's booth is sweet and refreshing. It's simple and easy. The Kung Fu Punch over at the China Pavilion's booth is very sweet, but as you might imagine from the name packs a punch with Vodka, Triple Sec, Mango Syrup, Orange Juice, and Soda Water.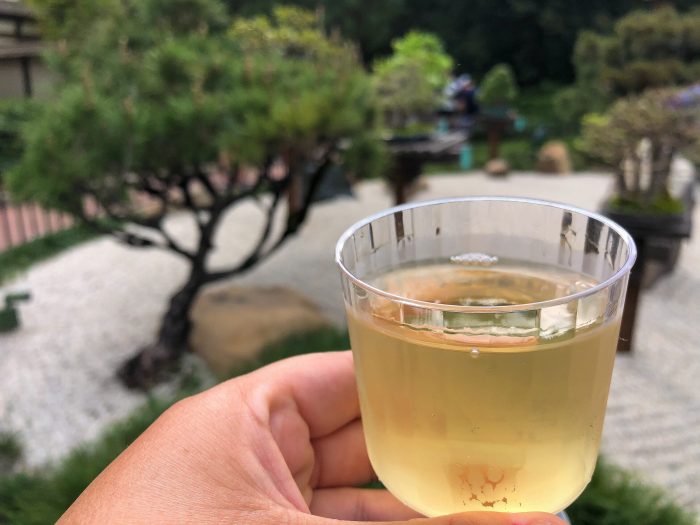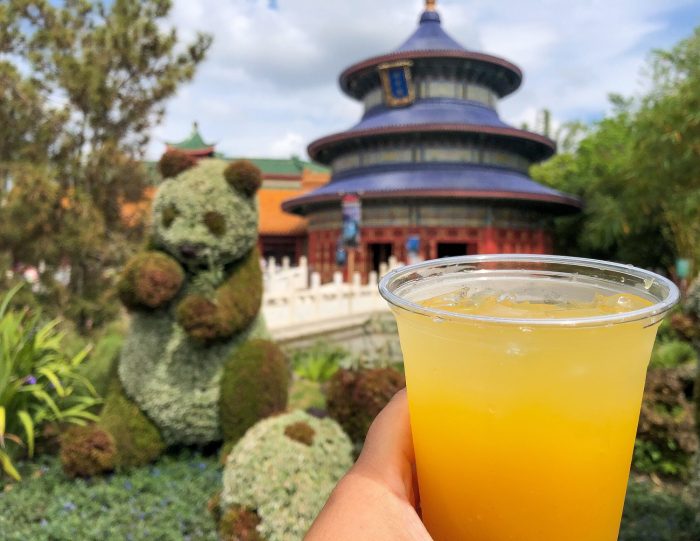 Finally, two drinks we would definitely pass up are the Sangria from the Morrocco Pavilion and the La Vie en Rose Frozen Slushy. The Sangria is nothing special. It's easy to drink, but it is most likely the same sangria that is offered at multiple locations throughout the pavilion, and not something special for the Flower and Garden Festival. To me, and our team, if you're going to order a drink at one of the festival booths, it should be special. The La Vie en Rose Frozen Slushy tasted weak. With Vodka, Grey Goose L'Orange Vodka, St. Germain Liqueur, White and Red Cranberry Juice, Ivonne expected more.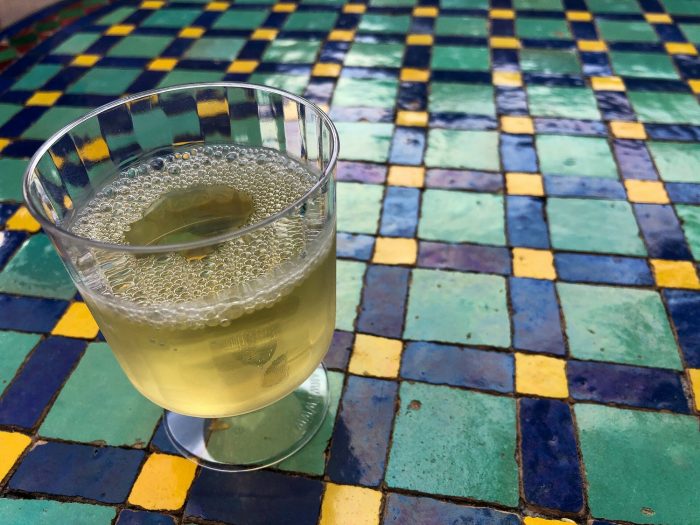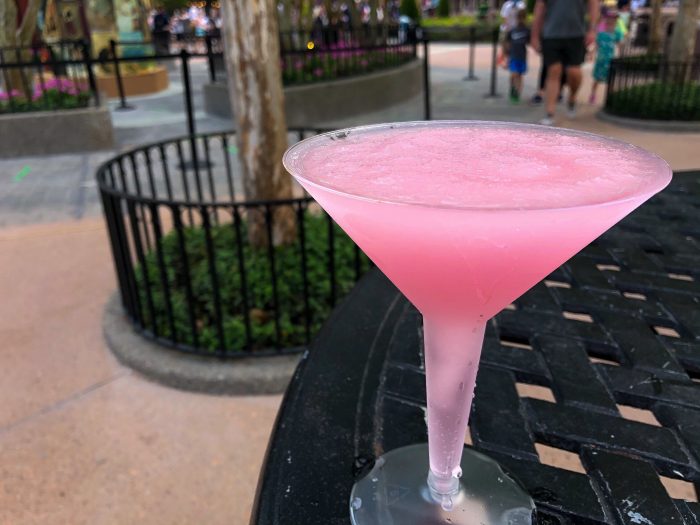 For those wanting a fun non-alcoholic drink the Fruit Loops Shake available at the Sunshine Griddle booth, near Test Track is a great choice. This colorful, photogenic shake tastes like Fruit Loops cereal milk but with a touch of vanilla and the consistency of a milk shake, though a little thinner than the average shake.
Have you tried any of the drinks at this year's Flower and Garden Festival? What's your favorite? Which of these would you try?