The Best Dining Values at the Magic Kingdom
Dining is a huge part of any Walt Disney World Vacation, but it can also be one of the most expensive and overwhelming! The goal of today's article is not to list the cheapest restaurants at the Magic Kingdom, but rather the restaurants and quick service locations offering the most for your money.
Note: The prices listed in the article are accurate to the date the article was written. Also, Disney changes their menus quite often so certain menu items mentioned in this article may not be available when you visit.
Main Street, U.S.A.
Casey's Corner – Quick Service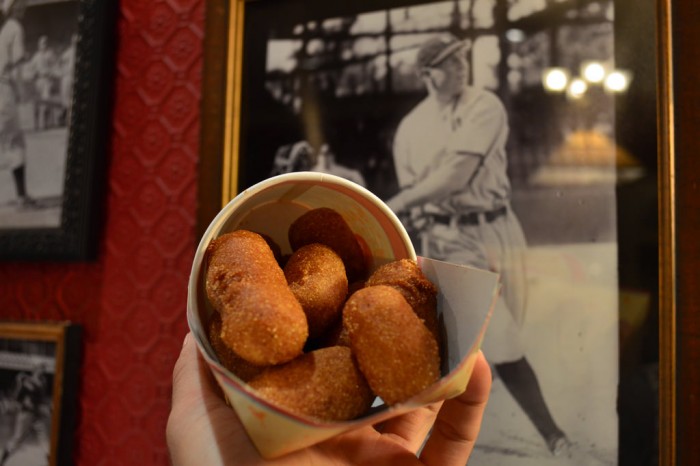 Your one stop destination for your classic ballpark fare, Casey's Corner hot dogs are delicious and an affordable meal at the Magic Kingdom. But the best value at Casey's Corner is the fan-favorite corn dog nuggets. They're delicious, filling, great for kids, and perfect for a snack or meal on-the-go. A corn dog nuggets meal comes with the choice of apple slices or fries and currently costs  $8.99.
Frontierland
Pecos Bill Tall Tale Inn and Café – Quick Service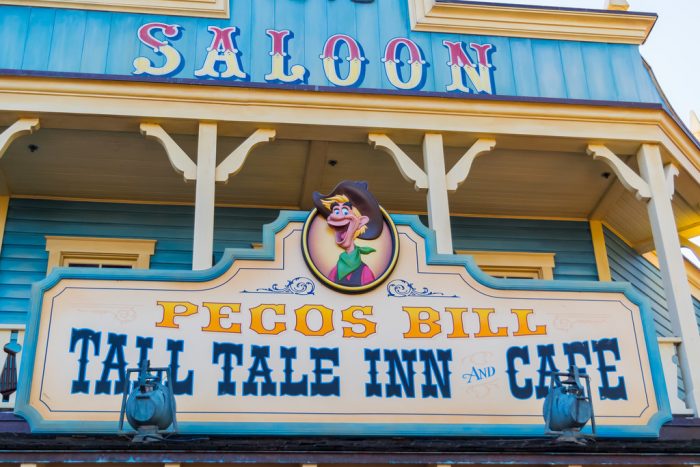 Pecos Bill's offers a Tex Mex, Southwestern-style menu and a ton of yummy options for an affordable price! Here guests can choose between rice bowls, lettuce wraps, salads, nachos, taco trios, and even a fajita platter with certain entrees priced at only $10.00 to $11.00. Guests also have access to the Fixin's Bar for ultimate customization.
Liberty Square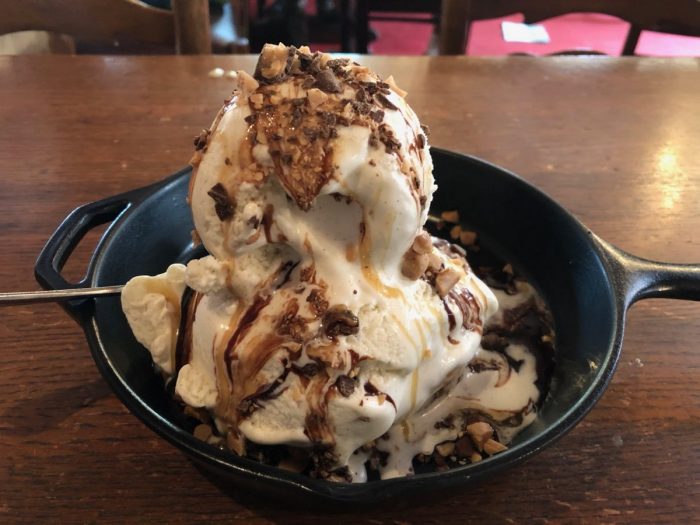 Liberty Tree Tavern – Table Service 
Liberty Tree Tavern features the all-you-can-eat family style Patriot's Platter for lunch and dinner, as well as the choice of individual entrees at lunch. The fare here is typical Thanksgiving dishes with a few New England-inspired items. Personally, I can't recommend this restaurant enough for families with young children or for adults craving a hearty, home-cooked style meal. Parents will appreciate the all-you-can-eat option being brought to their table as opposed to having to get up and down at a buffet. Plus, there's always something for everyone with this type of meal, and as much as you want, guaranteeing guests will get their money's worth. Finally, Liberty Tree Tavern is home to the Ooey Gooey Toffee Cake which is as good as it sounds and possibly worth the visit alone!
Columbia Harbor House – Quick Service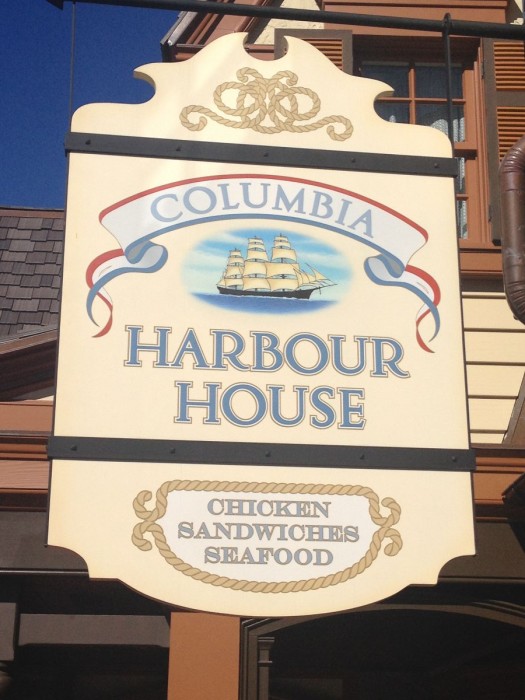 Columbia Harbor House is a great value due to its variety, combo meals, and seafood-inspired menu for the quick service restaurant price. Here guests have the choice between combo platters of fish, shrimp, and chicken, in addition to lobster rolls, grilled salmon, and chicken pot pie. Another great value is their New England Clam Chowder. The serving is huge and can serve as a meal all its own. It's also the same served at Liberty Tree Tavern but at a much cheaper price!
Sleepy Hollow – Quick Service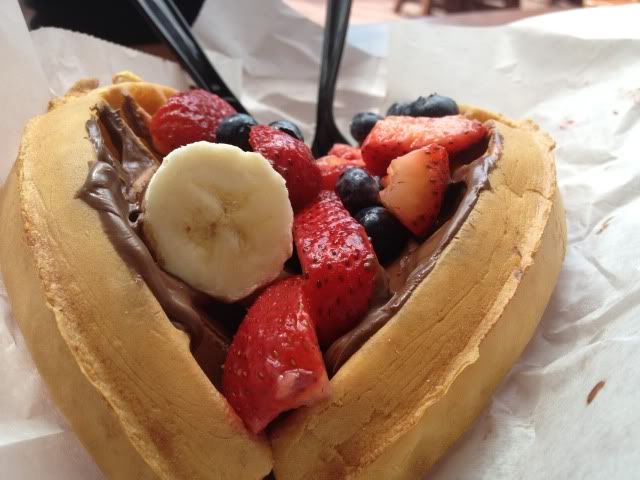 Sleepy Hollow is famous for its waffle sandwiches which are a fantastic value as they serve as breakfast, lunch, a snack, or a light dinner; and almost all of the variations cost under $10.00. Sleepy Hollow also offers a foot-long corn dog meal with house-made chips for just over $10.00.
Fantasyland
Gaston's Tavern – Quick Service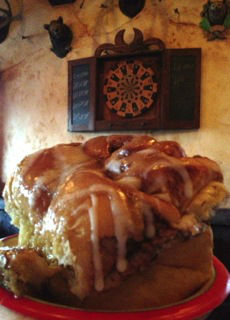 While the theming in Gaston's Tavern is worth a visit must-see, I can't say the same for its menu. The only item truly worth tasting and what I would consider a value is the warm cinnamon roll. Not only is it delicious, it's MASSIVE! For $5.29, it's a great value if shared for breakfast or a snack.
Those are some of the best dining values at the Magic Kingdom! What restaurants, meals, or treats do you consider to be a great value at the Magic Kingdom? Let us know in the comments.