The Delicious Dessert Every Mickey Mouse Fan Must Have at Disney Springs
On a recent trip to Disney Springs we discovered a delicious dessert that can be served in a souvenir bowl that every Mickey Mouse fan should get. At AristoCrepes in the Marketplace section of Disney Springs you can enjoy two different bubble waffle ice cream sundaes.
Each Bubble Waffle sundae is $8.99. You can choose from Strawberry – with vanilla ice cream, fresh strawberries, whipped cream and strawberry pearls, or the Salted Caramel with chocolate ice cream, pretzel bits, whipped cream, caramel, and crispy pearls. All of this deliciousness is piled on top of a bubble waffle, which is an egg waffle with sphere-shaped pockets of spongy dough. Our field research team says they taste as good as they look.
For an additional $9.00 you can have these sundaes served in a souvenir bowl that resembles a Mickey Mouse Club Mouseketeer hat. It is just about the same size as an actual mouse ear hat.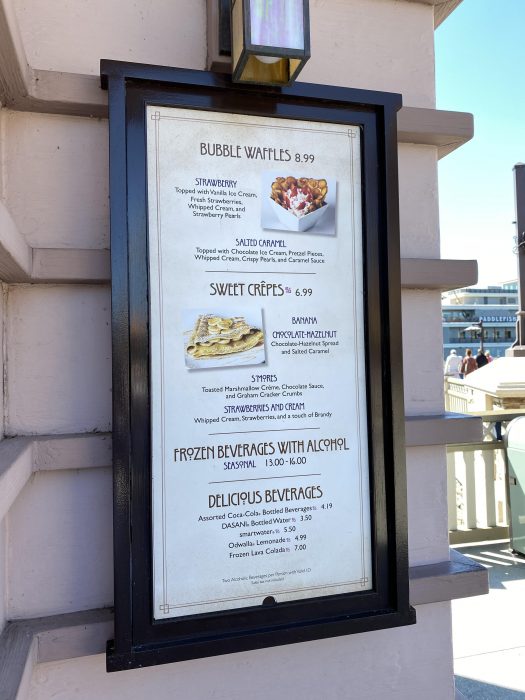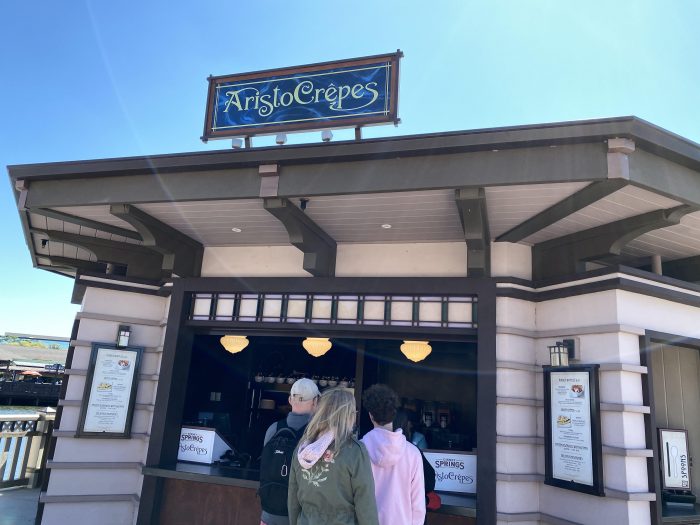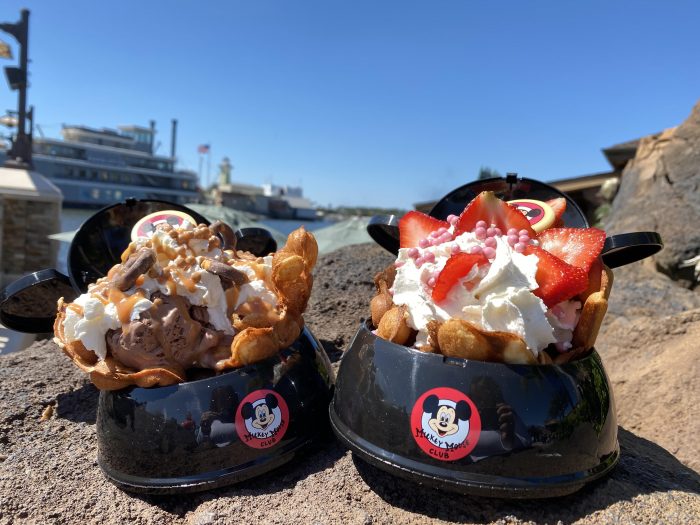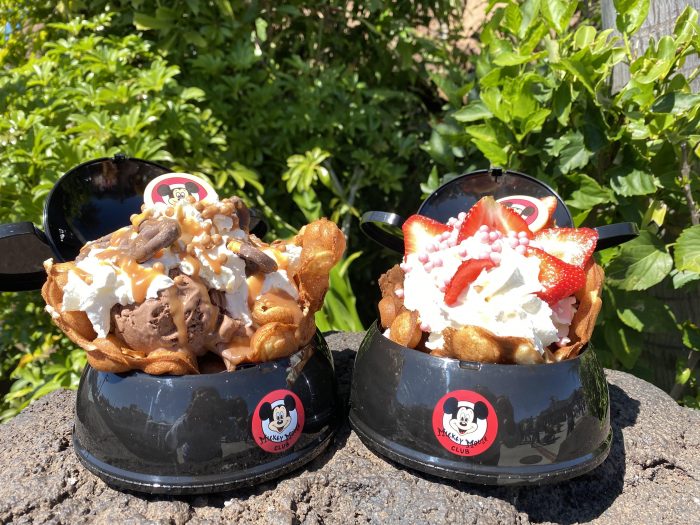 What do you think? Will you head to AristoCrepes for this delicious dessert and Mickey Mouse Club souvenir bowl?