Star Wars Tatooine Spirit Jersey Brings the Heat
Not too long ago in a galaxy not very far away, Disney Springs to be exact, we came across this cool Hoth Spirit Jersey. Now, to bring balance to the Force, there is a Tatooine Spirit Jersey. Tatooine is the desert planet that was originally Anakin Skywalker's home, then his son Luke's. Its famous twin sunset is an iconic moment in the original Star Wars Trilogy.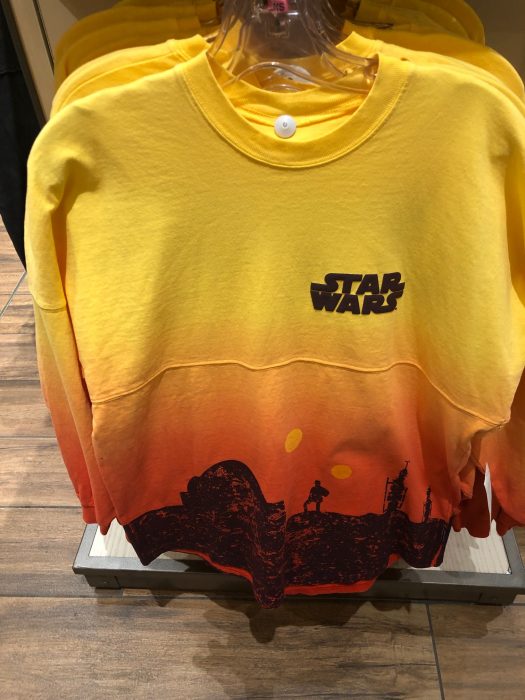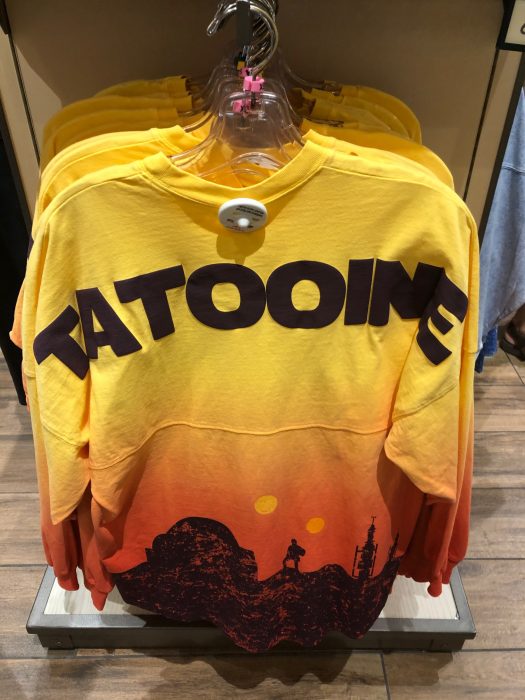 This moment is somewhat depicted in the bright yellow and warm orange spirit jersey. The Star Wars logo is in black on the front, and the word "Tatooine" sprawls across the back and shoulders. The moisture farm scene wraps around the entire bottom of the shirt.
This spirit jersey is $69.99 and is available at shopDisney online. I'm not one for spirit jerseys, but this one has me a little intrigued. What do you think of it?