The Pros and Cons of Traveling to Walt Disney World Without Kids
TouringPlans is pleased to welcome back guest author Douglas Ballard.
"Why do you keep going to Walt Disney World without kids?  Isn't that place really just for kids?"
How many of us Disney-Loving adults get asked that question?  I know that I usually just laugh that question off or say, "Why do you go to the Jersey Shore every summer to sit on the beach? Isn't that place just for surfers or frat boys?"
It is true, some people think that because "it all started with a [cartoon] mouse" that Walt Disney World must only be for pixie dust and princess-loving kids.  What could these theme parks possibly provide adults in the way of enriching entertainment?  Well, I am here to tell you: it is A LOT, but it is not always perfect… so here is a list of the pros and cons for traveling to Walt Disney World without children.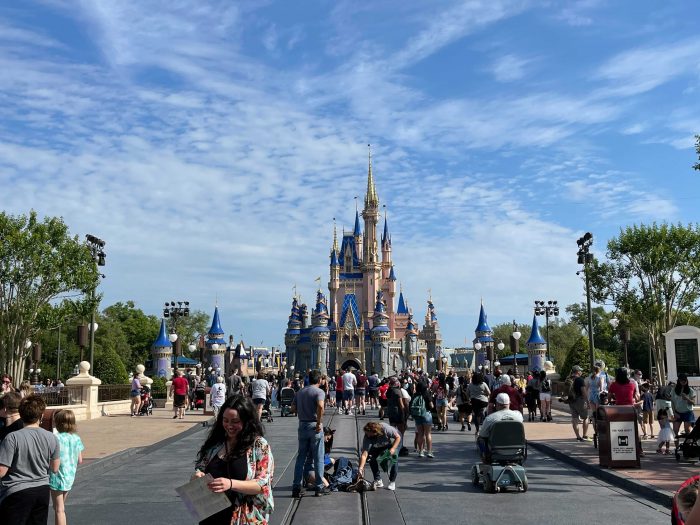 The Cons: Some Experiences May Vary
Let's just get it out of the way… there are things in Walt Disney World that are actually just meant for kids.  A prime example of this is Enchanted Tales with Belle in the Magic Kingdom.  While the mirror portal effect is amazing, Lumiere is an incredible animatronic, and it is actually enchanting to have Belle tell her tale, you feel like this really is a show for the kids (and for the kids' parents to clown around for their kids).  Yes, There are "adult" parts in the re-telling of the story, but I felt that taking away the chance for some child to laugh at his dad playing a knight so I can be up front is just not kosher, so I shy away from volunteering.  Because of this, there is a high probability that you might then quietly sit on that back bench in Enchanted Tales feeling very awkward as the couple without kids watching a show that is, well, really for kids.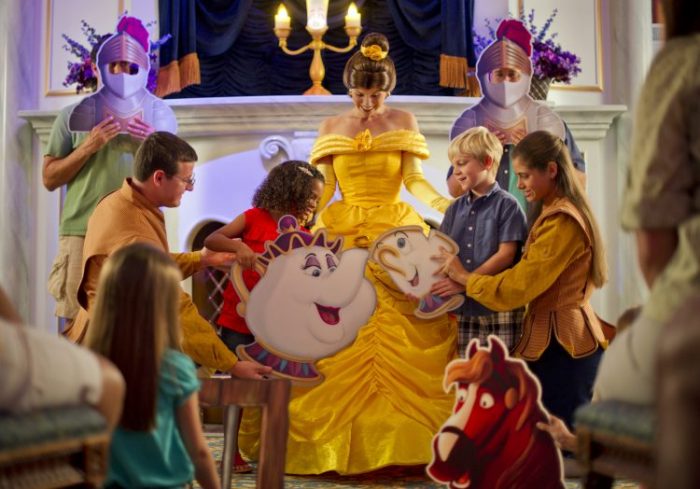 Another example you discover is that a lot of the quick service restaurants serve some variation on hockey puck burgers or chicken fingers and fries.  Sure, there are a bunch of amazing quick food choices in each park, Disney Springs, and the resorts, but if you have a more discerning palate, you might have to go hunting for them.  Many quick service locations know that kids have a tendency to be pickier, and some parents are just looking for the closest place that carries food that they know their child will eat.  Therefore, Disney's faster locations tend to lean towards those foods. Disney has also made huge strides in the last 10 years to have more options on every menu, but sometimes you just have to go searching. (Want to have searching made easy? Remember that the TouringPlans Lines app allows you to search for any specific food item you're craving!)
Pro #1: The Disney Fountain of Youth
When I enter into the Magic Kingdom, especially at the start of my trips, I almost always feel like I am that seven-year-old boy stepping onto Main Street USA and looking up at Cinderella Castle for the first time all over again.  I get lost in the magic every single time.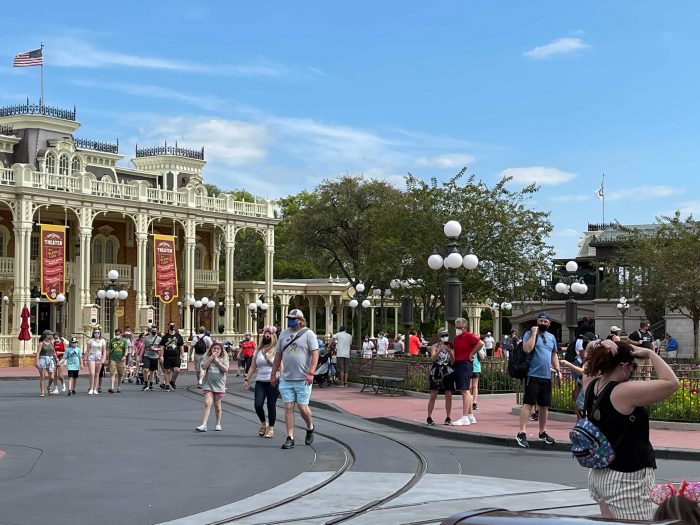 That to me is one of the prime reasons that I go to Disney World.  I get to feel like a kid again.  I think the best part about going without children of my own is the fact that I do not HAVE to act like a grown up (within reason, of course!). I can get a Mickey Bar if I want one, or I can pose with Goofy or Chip and Dale in some whacky way and no one will judge me for it.  In fact, after personally speaking to some friends of Princesses and other Disney Characters, they tell me that they love interacting with adults who are totally into the magic of meet and greets.  So with that being said, of course that is Mickey Mouse I am getting a picture with… why should I not make silly faces and pose exactly like I did in 1987?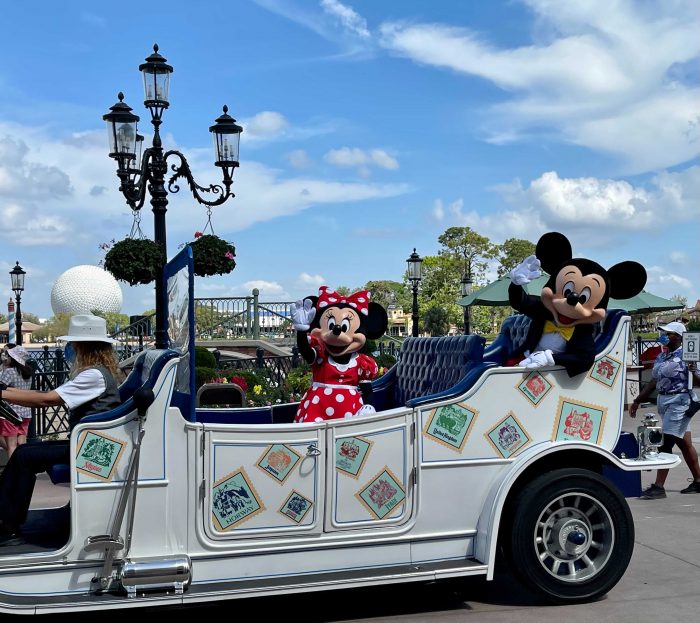 Pro #2: Disney's Adult Offerings
Over the years Disney has started offering more and more things for adults to do not only in the parks but also elsewhere.  One of the more recent additions is the Edison at Disney Springs.  This location has a 10:00 p.m. curfew for anyone under 21 and stays that way for the rest of the evening.  During this time they often have a somewhat-burlesque show for you to enjoy, and an excellent selection of cocktails to drink while you watch it.  While it is wholly entertaining (and I promise it is not all that risqué), this is certainly not something you would really want to bring kids to, and Disney made sure you did not have to be the villain and tell them they are not allowed in by setting the rules clearly.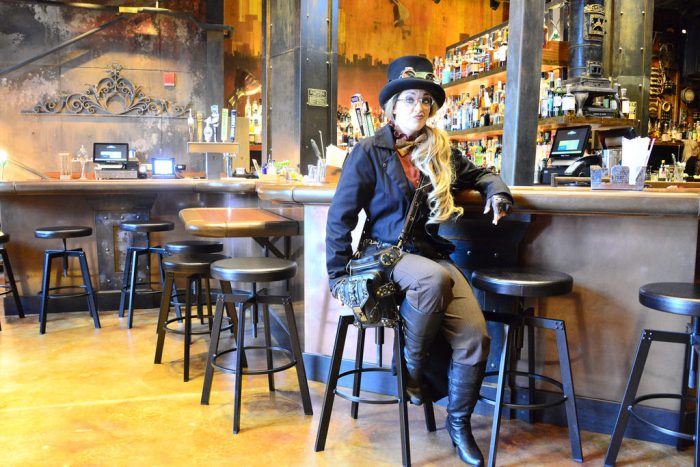 Also, one of the most popular things to do on an Adults-Only visit to Disney World is the "traditional" Drink-Around-The-World excursion to EPCOT.  Because of the immensity of the World Showcase's adult-beverage selection, this is certainly something that I feel is better done without having to worry about your precious rugrats, and it is best to leave them in the care of someone else while you attempt it. (There are lots of babysitting services in the Orlando Area if you do not have someone in your party able to take on the task.)  So, this is definitely one instance where no kids will help you have a more relaxed version of this fun undertaking.
So, Should You Do It?
Personally, I find that going to Walt Disney World is one of the greatest things I can do to drop my stress levels, immeasurably raise my happiness, and forget that I will be turning 40-something in the very near future.  In this case and in my opinion, I think the pros of visiting Walt Disney World without kids definitively say one thing: Walt Disney World IS just for kids; especially "BIG" kids!
Douglas Ballard of Philadelphia, PA has been a Disney Enthusiast ever since the first time he went in 1987.  A lifelong Disney Parks Fan, Douglas travels to both coasts regularly to visit the magic with his wonderful Disney-loving wife of 20 years, to whom he proposed at Cinderella's Royal Table.  Douglas loves planning Disney trips, and has even started a channel on YouTube dedicated to helping others have a great time in the parks.  "Carousel of Douglas" can be found on YouTube here:  https://www.youtube.com/c/DouglasBallard