The Regular Disney Character Cavalcades are BACK at Magic Kingdom
Although the holiday decorations are still up, the Christmas and winter holiday sparkle is starting to fade at Magic Kingdom. Yesterday our team was welcomed to the Magic Kingdom with the return of the regular character cavalcades at Magic Kingdom.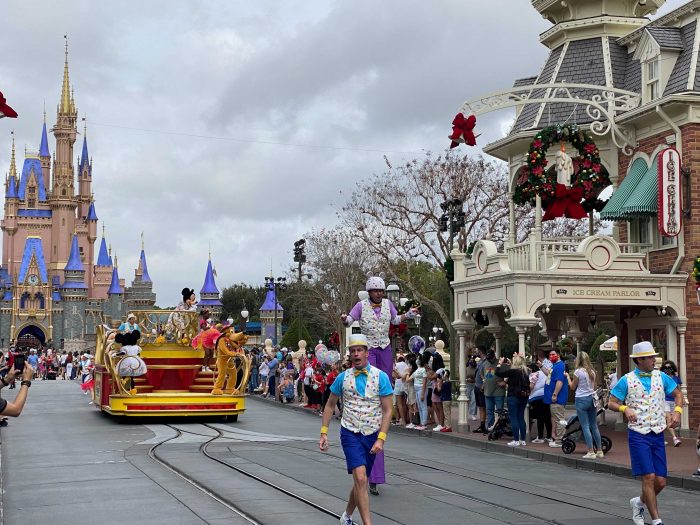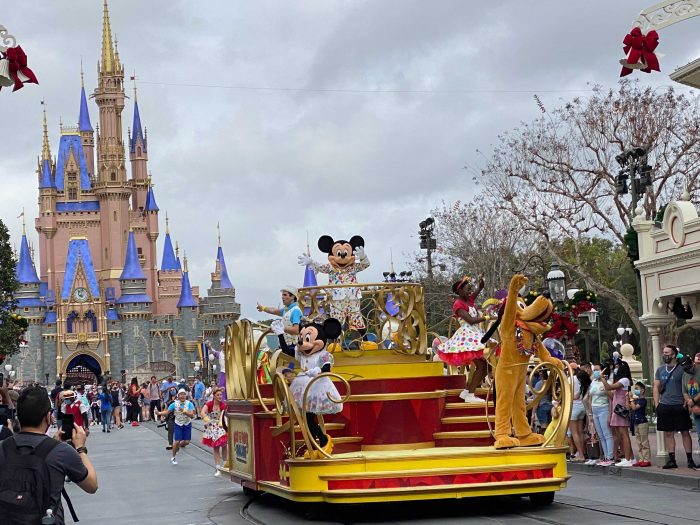 These character cavalcades are individual sections of two different parades. The regular parade that would normally march through Magic Kingdom at 3:00 p.m. every day is now broken up into individual sections that run along the parade route of Magic Kingdom at unscheduled time. These are also cavalcades that are portions of the Move It! Shake It! MousekeDance It! Street Party.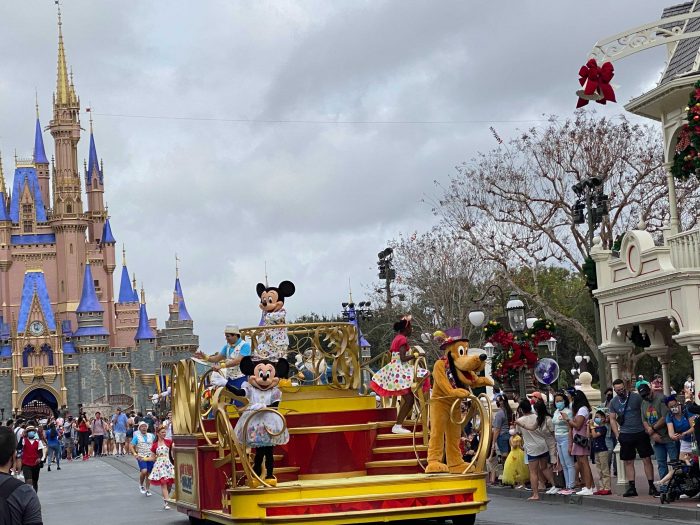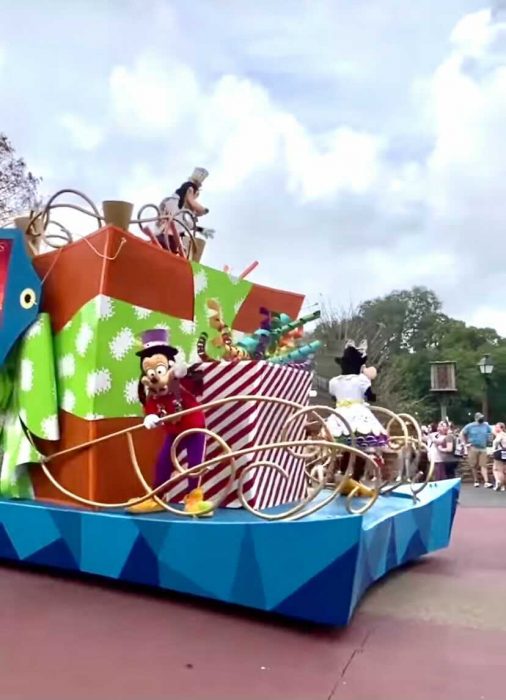 It looks a little strange to see the Christmas decorations still up with the regular cavalcades moving through the streets, but we expect the holiday decorations to be packed away very, very soon. If you want to make sure you don't miss out on seeing your favorite character, check out our tips on viewing the character cavalcades at Magic Kingdom.
Have you visited Magic Kingdom and seen any of the cavalcades? Which is your favorite?