This Donut is Bigger Than Your Head
Over at Magic Kingdom's Lunching Pad, there's a brand new "Celebration Donut." Priced at $8.99, the donut is available with chocolate, vanilla, or strawberry frosting.
Sized at eight inches across (we measured!), this eats like three normal-sized donuts – definitely enough for a crowd.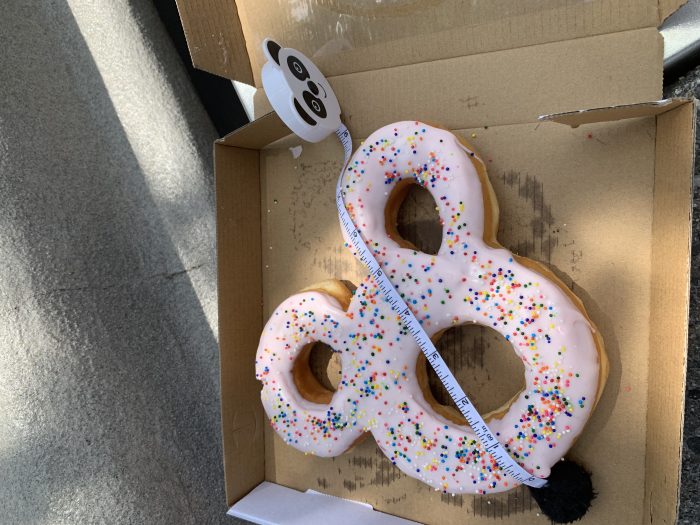 The flavor is pretty standard for a donut. In a blindfolded test we'd say it was a Dunkin' frosted with sprinkles. But from a visual standpoint, it's impressive. If you're in the mood for this massive treat, remember that you can mobile order from the Lunching Pad, so no lines, no waiting.
If members of your traveling party have food allergies or sensitivities, be sure to ask at all WDW quick service locations for the nutritional information related to your purchase.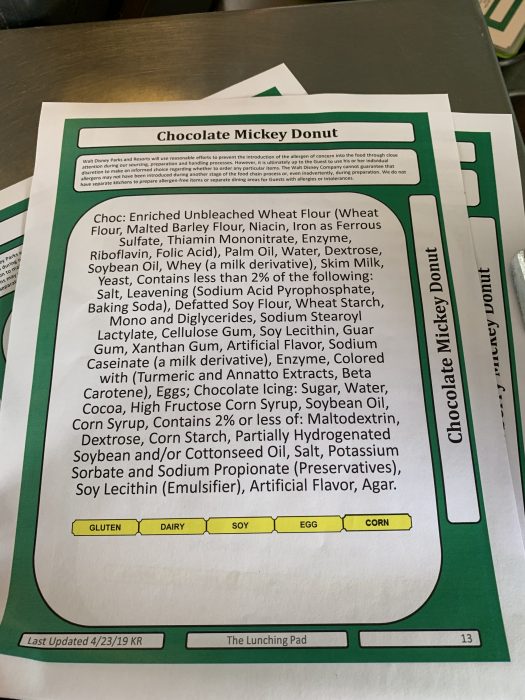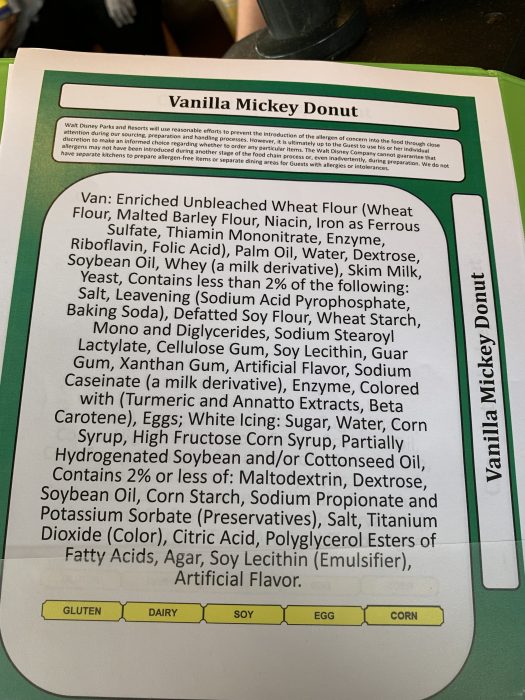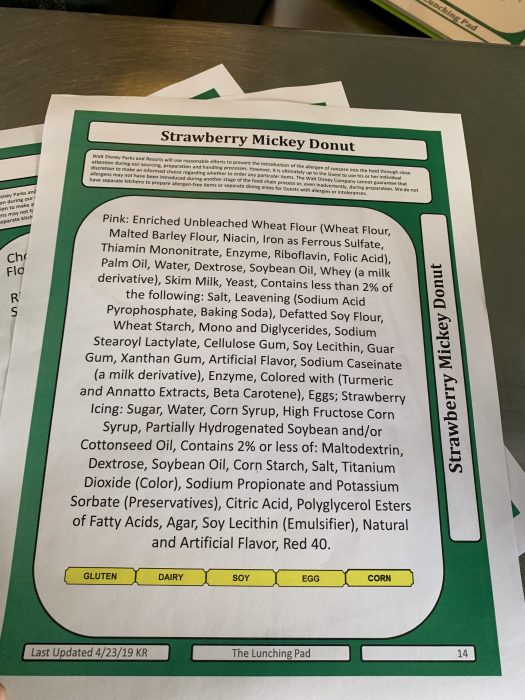 Is this donut on your must-try list? Would you let your family share it with you? Let us know in the comments below.