The Best Disney Donut is a Fresh Disney Donut
With all due respect to Derek Burgan and his devotion to Universal's Voodoo Donuts, my prize for best theme park donut goes to the fresh-made mini-donuts at an unassuming Joffrey's Coffee shack at Blizzard Beach.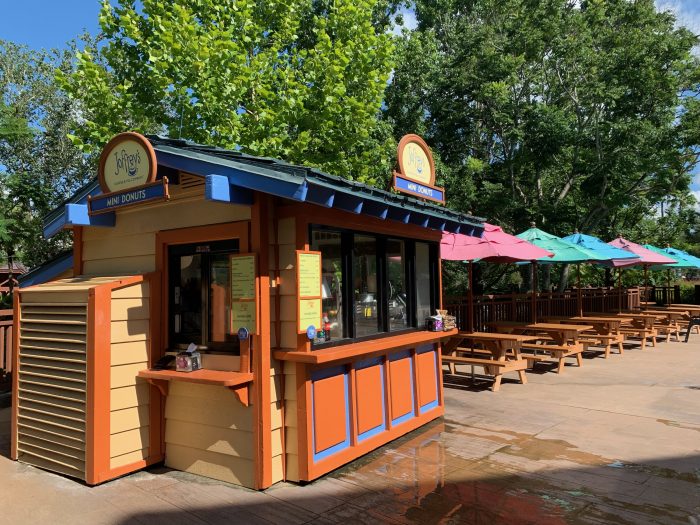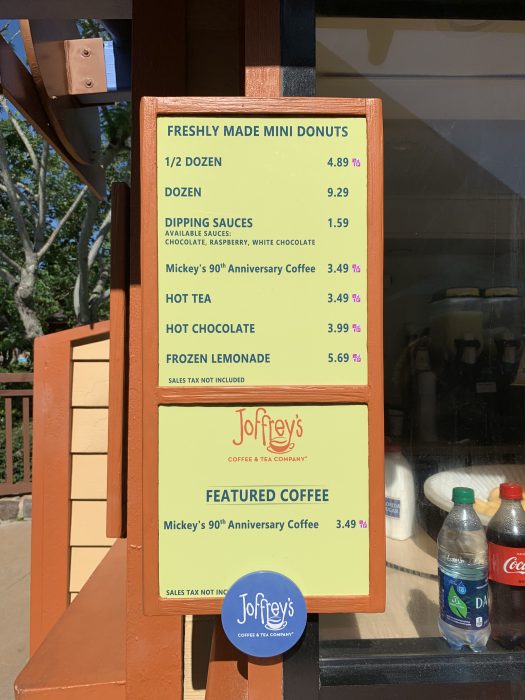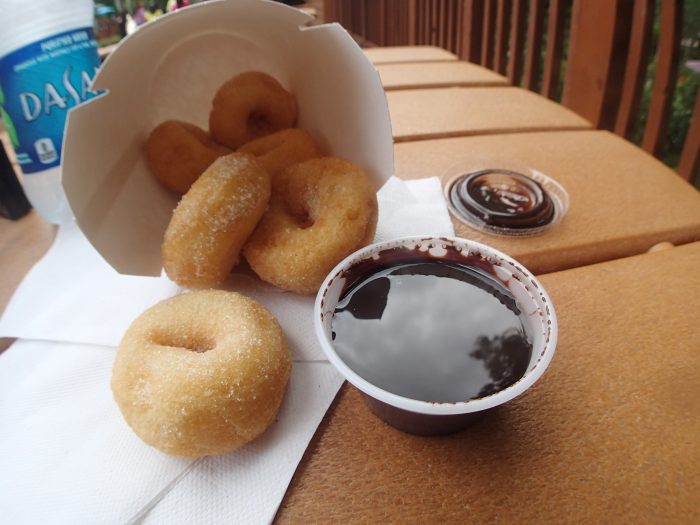 If you just want a little something sweet, or if you want something that's easily split among a crowd, there are the perfect choice.
As with all forms of fried batter, freshness is the key to deliciousness. And nothing is fresher than the min-donuts at Blizzard Beach. (Seriously, why don't these blobs of awesomeness have a proper name?) There is a small fryer right there in the shack where the donuts are made right before your eyes. You can watch your little cakes take a momentary swim through some hot oil and then softly land in a bowl of sanding sugar.
Sorry for the reflections in the photos. Understandably, the hot oil is behind glass.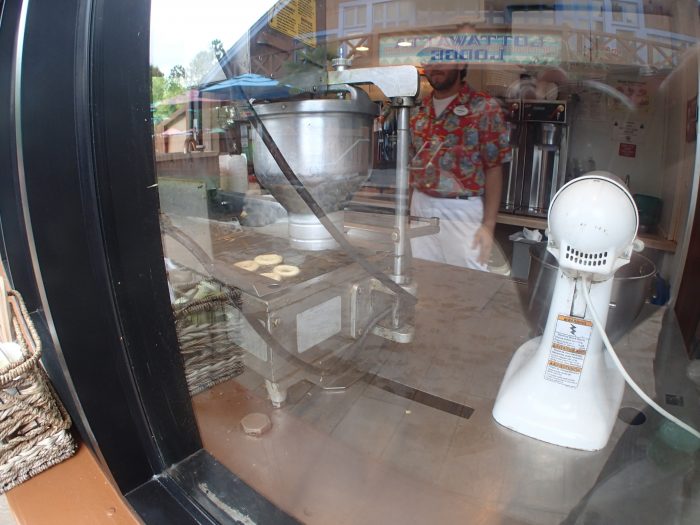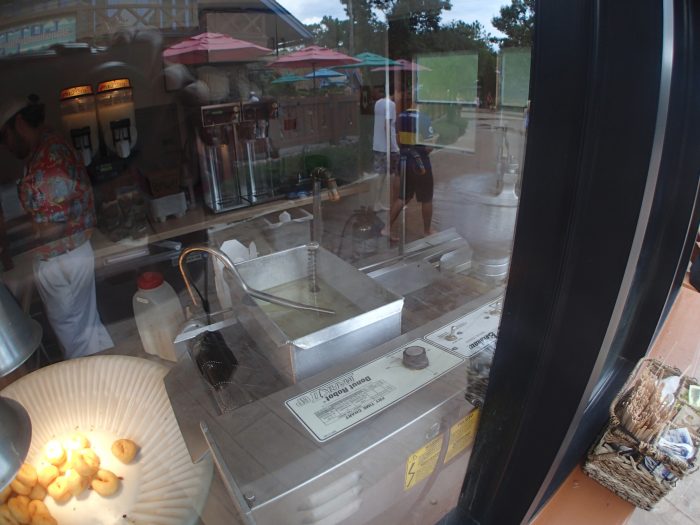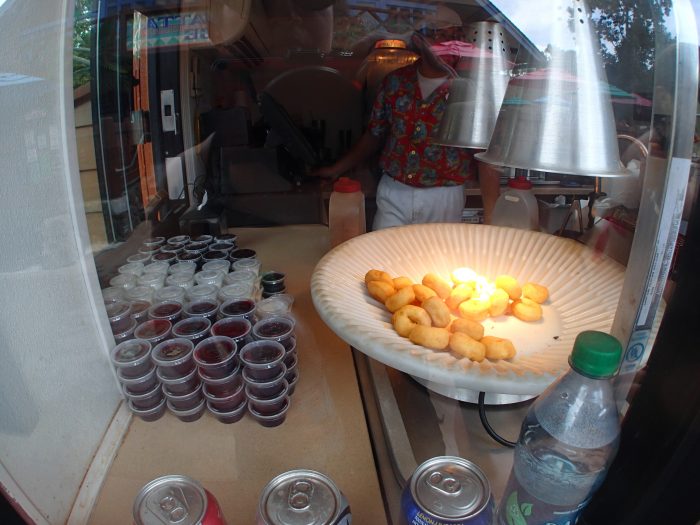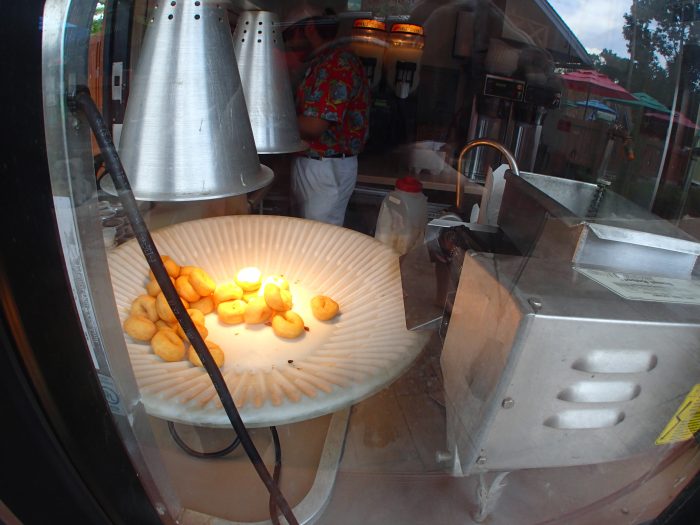 You can embellish your fresh, hot, donuts with dipping sauces (chocolate, raspberry, or white chocolate) for an extra $1.59. The chocolate is OK chocolate syrup; the raspberry is nice and jammy; the white chocolate is barely food; but none of them are necessary. Hot donuts need no adulteration.
For me, these even have a slight edge over the fresh, hot beignets available at Port Orleans French Quarter resort. The powdered sugar on the beignets inevitably gets all over my clothing, making the Blizzard Beach treat more discreet.
Mini-donuts are $4.89 or a Disney Dining Plan snack credit for six. There's a small price break if you get a dozen.
Are you a fan of these small snackables? Let us know in the comments.