Tips for Staying at a Skyliner Resort
Along with boats, buses, and monorails, guests at Walt Disney World now have another option for getting around Walt Disney World – the Disney Skyliner.
Disney's latest form of transportation is an aerial gondola system connecting Disney's Hollywood Studios to EPCOT's International Gateway, along with the following Disney Resort hotels: Disney's Riviera Resort, Caribbean Beach, Pop Century, and Art of Animation.
Unlike Monorail Resorts, Skyliner Resorts are a blend of Deluxe, Moderate, and Value Resorts. That's a huge perk since convenient transportation is no longer limited to those staying at the most expensive resorts.
So to help you plan your stay at one of Walt Disney World's Skyliner Resorts, I've got a whole list of tips to help maximize your time and experience!
Tip #1: Know the Skyliner Routes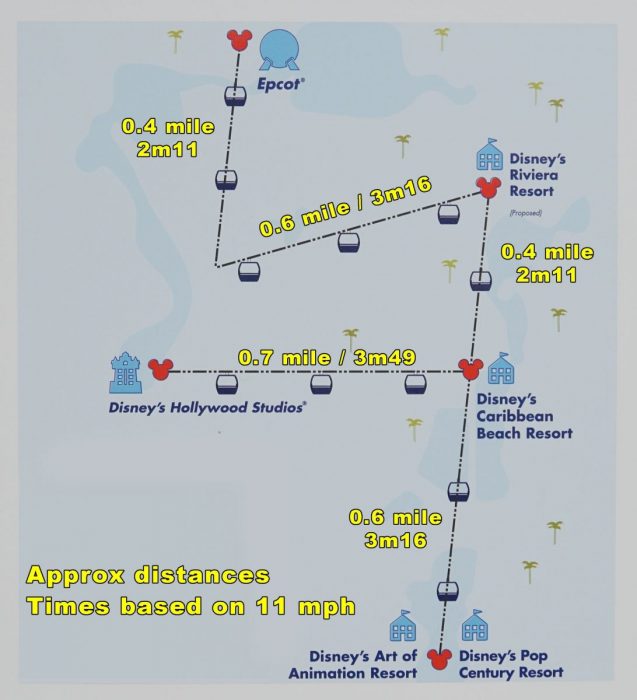 Let's start with the location of the Skyliner stations.
There's the station at EPCOT's International Gateway between the U.K. and France pavilions. Then there's the station near the bus transportation at Disney's Hollywood Studios. Next, Disney's Riviera Resort has a station, along with a station situated on the bridge between Disney's Pop Century and Art of Animation Resorts. Lastly, and most importantly, the Skyliner hub station sits on the grounds of Disney's Caribbean Beach Resort.
Now let's talk about how to get where.
Almost all routes lead to Disney's Caribbean Beach Resort. From there, you disembark to change to the line bound for your final destination. The exception to the rule? Guests boarding from Disney's Riviera Resort have a direct route to EPCOT. In addition, those boarding from Disney's Caribbean Beach Resort to Disney's Hollywood Studios also enjoy a direct route. That's a serious perk for those staying at these resorts!
Tip #2: Be Prepared For Lines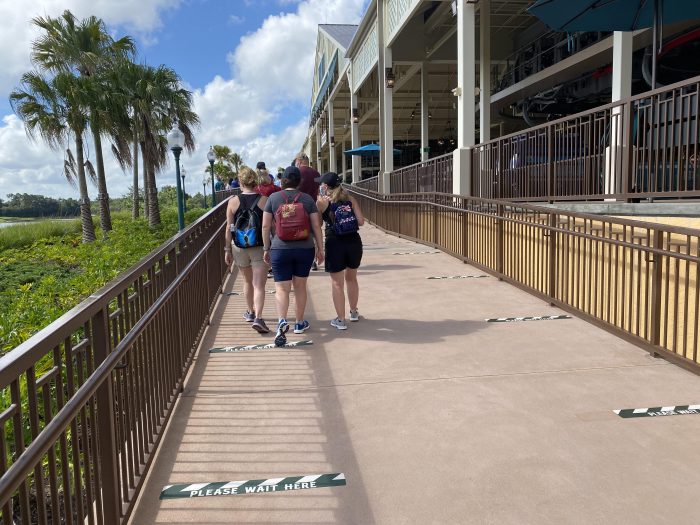 Naturally, the lines for the Skyliner are the longest around park opening and park closing. It's not unusual to see a line stretching down the bridge between Pop Century and Art of Animation in the morning or under the covered walkway at the Riviera Resort.
While it's true you may spend some time in line, keep in mind that the Skyliner is continuously moving and is much more efficient in this respect than a Disney bus. Also, the Skyliner doesn't stop for guests with mobility issues or who are riding a scooter. Instead, certain gondolas are able to stop for boarding and then are incorporated into the line of moving gondolas.
Basically, that intimidating line is going to move pretty quick; but to beat the crowds, be aware that the Skyliner usually begins running an hour before park opening and operates until an hour after closing. Still, it's always best to check the signage posted outside each station to be sure!
Tip #3: Know Which Rooms to Book or Request
Not all resort rooms are created equal, especially when it comes to room types and locations. Here's a breakdown of the best!
Disney's Riviera Resort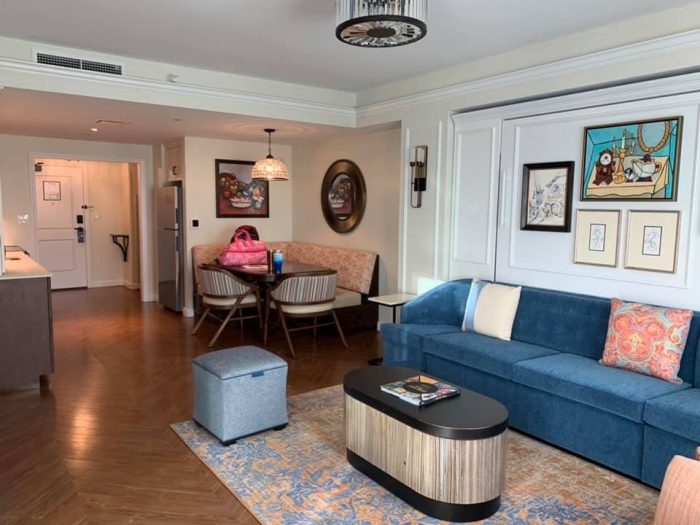 The Riviera is classified as a Deluxe Resort and happens to be the only Skyliner Resort that's also a Disney Vacation Club (DVC) Resort. The DVC Villas at the Riviera consist of Tower Studios, Deluxe Studios, 1-Bedroom, 2-Bedroom, 3-Bedroom Grand Villas. Tower Studios, by the way, are unique in that they only accommodate two guests and are more compact than traditional Deluxe Villas.
During normal times, Riviera guests could enjoy views of the various parks' nighttime spectaculars. Many Tower Studios actually face EPCOT and hopefully will provide views of Harmonious in the near future.
Disney's Caribbean Beach Resort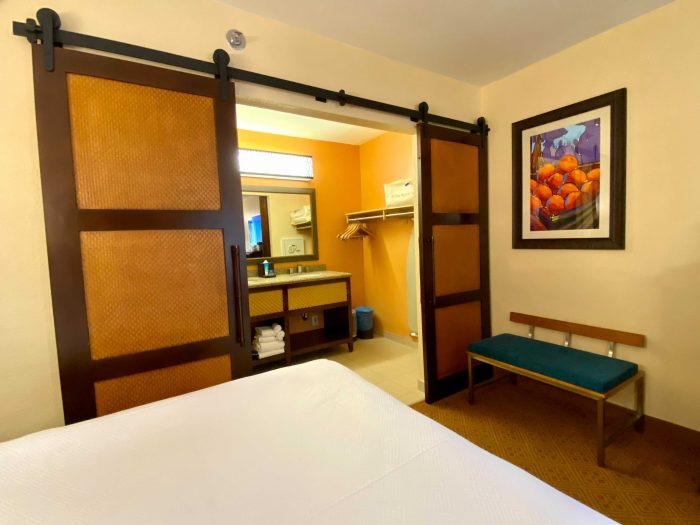 Caribbean Beach is a Moderate Resort and home to the Skyliner hub. Unlike the Riviera where all resort rooms are housed in the main building, all of Caribbean Beach's rooms are housed in five two-story "villages" named after Caribbean islands scattered around the Barefoot Bay lagoon.
The layout of the resort is a problem for guests who prefer not to walk a considerable distance to the resort lobby or stop at multiple bus stops on their way to and from a park.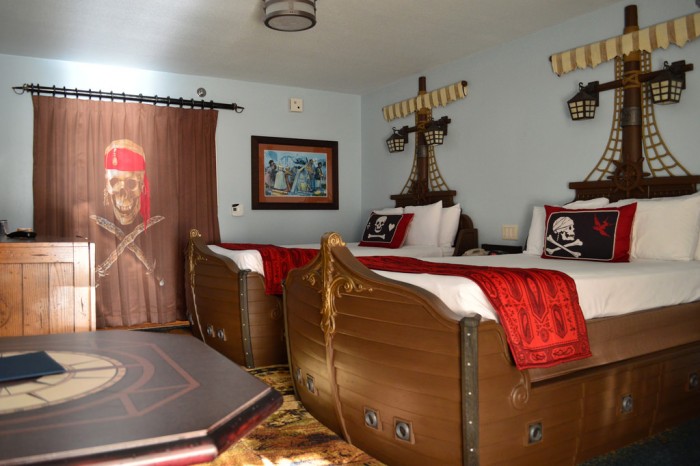 Caribbean Beach is also home to a number of pirate-themed rooms for a slightly higher price per night. They are all located in Trinidad South – the most remote of the "villages" at Disney's Caribbean Beach.
Rooms at Martinique and Barbados are considered preferred due to their proximity to Old Port Royale, but Jamaica is closest to the Skyliner hub while Aruba is closest to the Riviera's station.
To know which rooms are best in each village, check out the TouringPlans Caribbean Beach Resort Information Page.
Disney's Pop Century Resort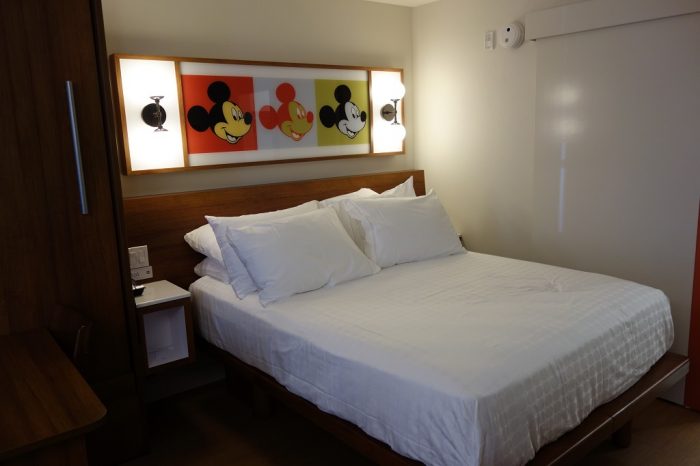 Pop Century is a Value Resort celebrating pop culture icons from the latter 20th Century. The resort is laid out in four-story, motel-style buildings in sections themed after last century's later decades along with a lobby and food court.
The '60s buildings are not only the closest to the lobby and food court, but also the bridge over Hourglass Lake that's home to the Skyliner station.
To know which rooms are best at Disney's Pop Century Resort, check out the TouringPlans Pop Century Information Page.
Disney's Art of Animation Resort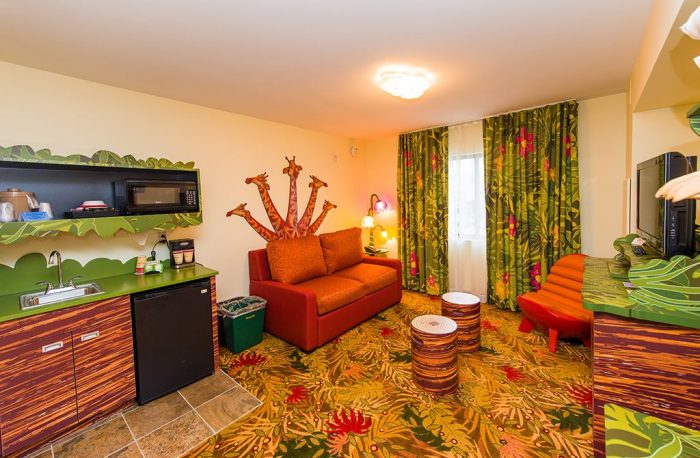 Another Value Resort, Art of Animation is divided into sections themed to one of four Disney-Pixar films: Cars, Finding Nemo, The Lion King, and The Little Mermaid.
The Art of Animation Resort is also unique in that it includes "family suites" in three of its areas and standard hotel rooms for its The Little Mermaid area.
The Finding Nemo buildings are closest to the lobby and food court, as well as that bridge over Hourglass Lake to the Skyliner station.
To know which rooms are best at Disney's Art of Animation Resort, check out the TouringPlans Art of Animation Information Page.
Tip #4: Use the TouringPlans Hotel Room Finder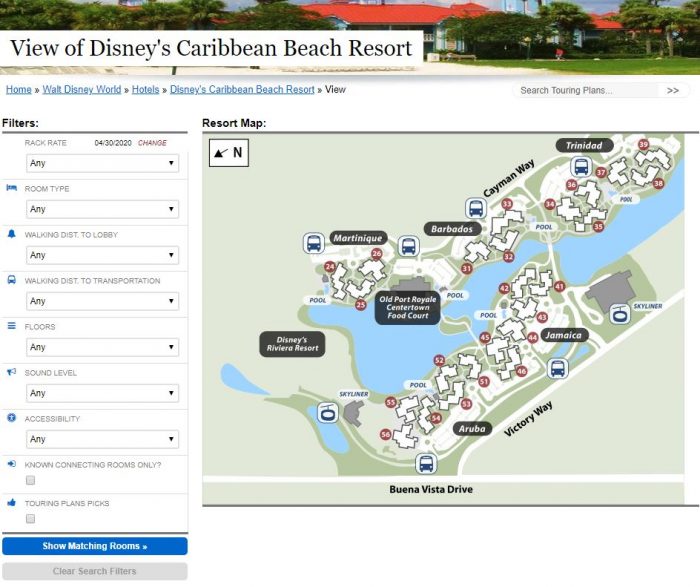 How can you be sure you're getting the room and location you're after? We've got you covered there too.
The TouringPlans Room Finder is available for both subscribers and non-subscribers and allows readers to find which rooms at a Walt Disney World Resort best meet their criteria. In addition to room views, readers can also check out whether there's a connecting room, the walking distance to the lobby and Skyliner station, and the room's sound levels.
For subscribers and guests with existing Disney Resort reservations with a vacation set up on their TouringPlans dashboard, there's the TouringPlans Room Request tool where users can select the room of their choice and TouringPlans will send your request to the resort. While there are no guarantees, thousands of users have had success with this tool.
Tip #5: Know All of Your Transportation Options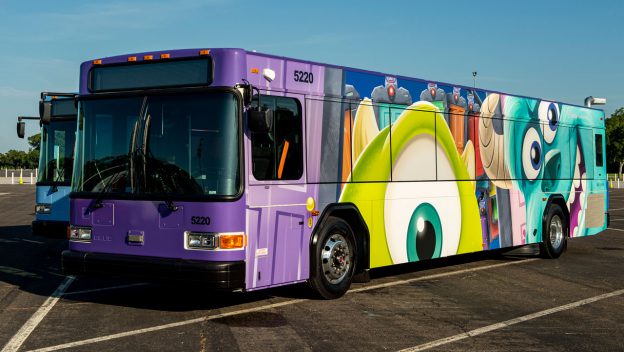 Disney's Riviera, Caribbean Beach, Pop Century, and Art of Animation Resort all rely on bus transportation to reach the Magic Kingdom, Animal Kingdom, Disney Springs, and water parks. But in the event where the Skyliner is shut down or needs to pause operation, buses to Disney's Hollywood Studios and EPCOT will be made available at the Skyliner resorts.
Do keep in mind that if you're riding the Skyliner and reach a Skyliner Resort when the system ceases operation, you can't take a bus from one resort to another. Instead, you may need to go to a park and get on a bus bound for your resort destination or use a ride-share service or taxi.
Tip #6: EPCOT Area Resorts Are Basically Skyliner Resorts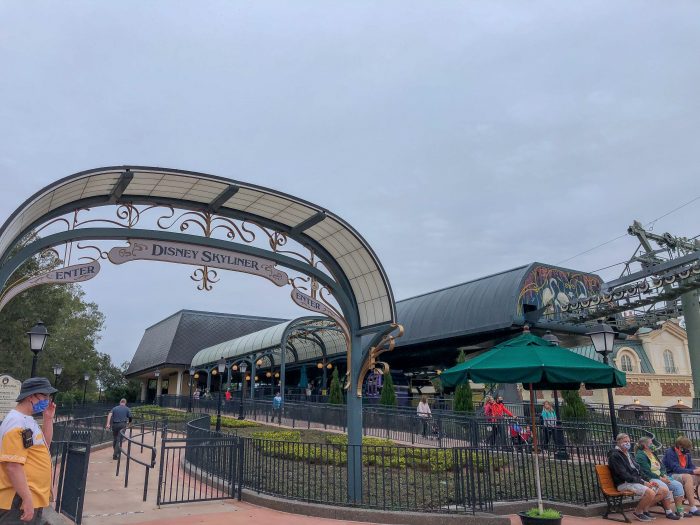 Even though Disney doesn't consider Disney's Boardwalk, Yacht Club, Beach Club, and even the Swan and Dolphin as Skyliner Resorts, they might as well be.
One of the perks of these resorts is their walking distance to International Gateway where the EPCOT Skyliner station just happens to be located. In fact, the distance between these resorts and this Skyliner station is actually shorter than at some Skyliner Resorts.
Granted, with EPCOT only mere steps away for guests staying at one of these resorts, Skyliner access to this park isn't exactly a perk. However, guests who prefer not to walk or take the boat to Disney's Hollywood Studios have the Skyliner as their option, and they have the ability to easily resort hop to the actual Skyliner Resorts to enjoy their sights, shopping, and dining.
Tip #7: Resort Hop
As I mentioned above, the Skyliner offers the ability to resort hop to other Skyliner Resorts which you should absolutely do.
Each Disney Resort is an experience all its own, and you don't have to be a resort guest at that resort to enjoy their shops, dining, and activities. For many, it's one of their favorite things to do at Disney World and it's totally free.
Tip #8: Know How To Get A Great Resort Meal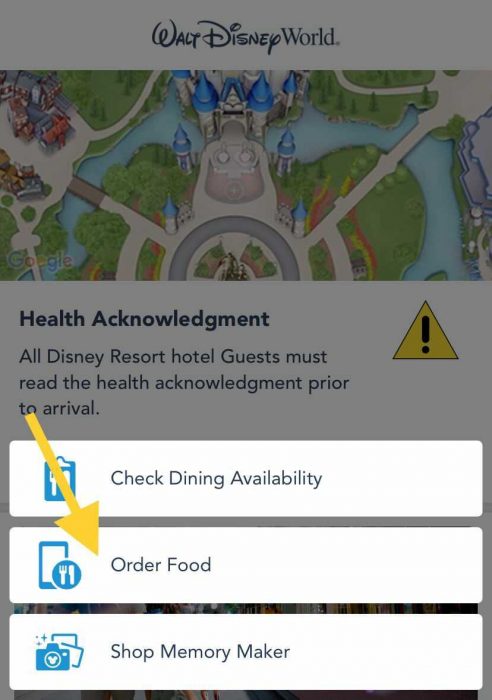 With the expanded offerings available through Disney's mobile order, using the Skyliner to get to a resort where you've placed an order for a meal is easy and convenient. Keep in mind that resort food courts may close earlier nowadays than they used to. Be sure to keep that in mind if you're planning on grabbing a late meal or snack when returning to your resort at night.
Tip #9: Don't Skip Your Resort's Unique Perks
The Skyliner Resorts offer perks beyond their convenient locations and obvious Skyliner access, and many of them are unique to each location.
Riviera Resort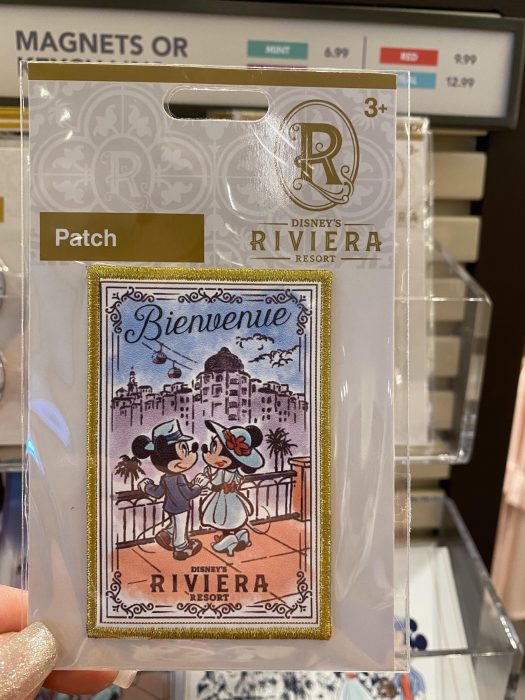 The Riviera's gift shop La Boutique offers a fantastic selection of stylish, resort-themed merchandise you won't find anywhere else. There's also an activity area where guests can play lawn chess, a bocce court, cornhole, Connect 4, and more.
The resort is also home to Breakfast a la Art with Mickey and Friends at Topolino's Terrace, one of few operating character meals at Walt Disney World.
Caribbean Beach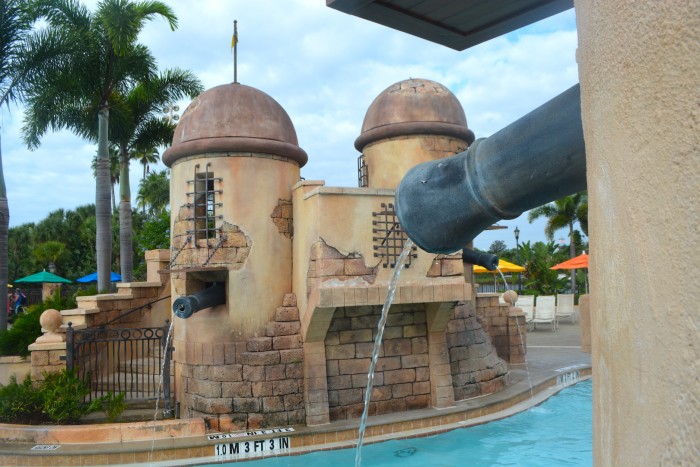 The resort's Fuentes del Morro Pool is a zero-entry pirate-themed pool with 2 water slides themed after a Spanish fortress and a shipwreck splash area for kids.
Pop Century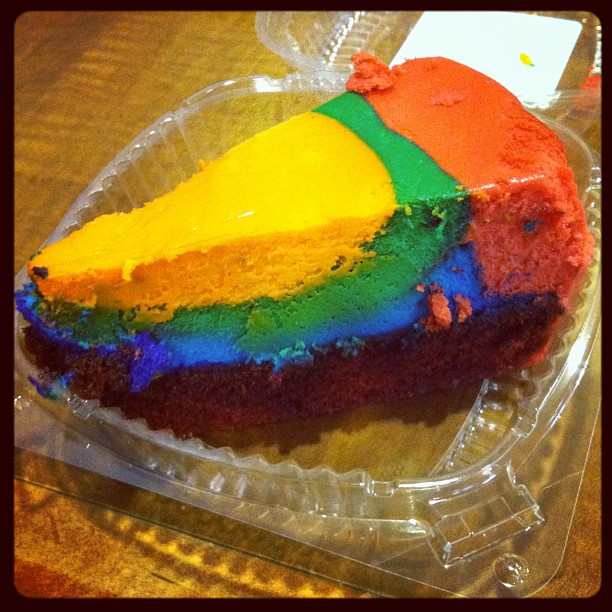 For those who enjoy a photoshoot, Pop Century's larger-than-life icons make for great photos. The nostalgia-theming is also fun for families who enjoy reminiscing and recounting the days of 8-track tapes, groovy phrases, and Big Wheel bikes. Pop Century is also home to a special dessert – Tie-dye Cheesecake!
Art of Animation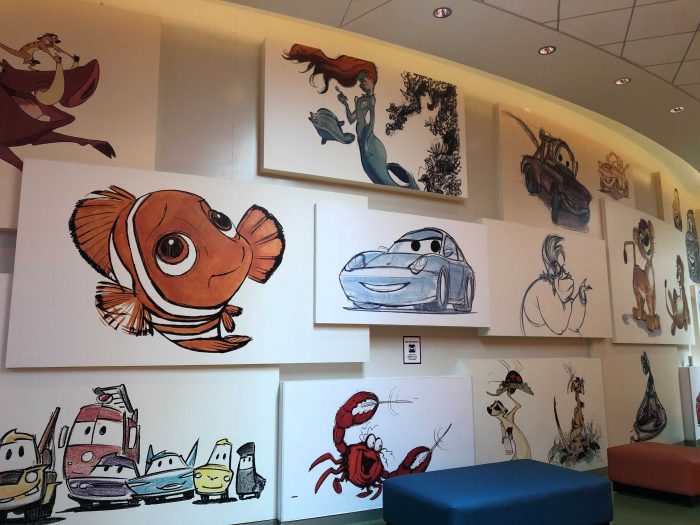 Much like Pop Century, Art of Animation also has larger-than-life decor in equally immersive themed areas that are ideal for fun photos. Fans of Disney Animation history will also enjoy seeing concept art from the four Disney-Pixar films on display in the lobby.
Tip #10: Know How and When to Save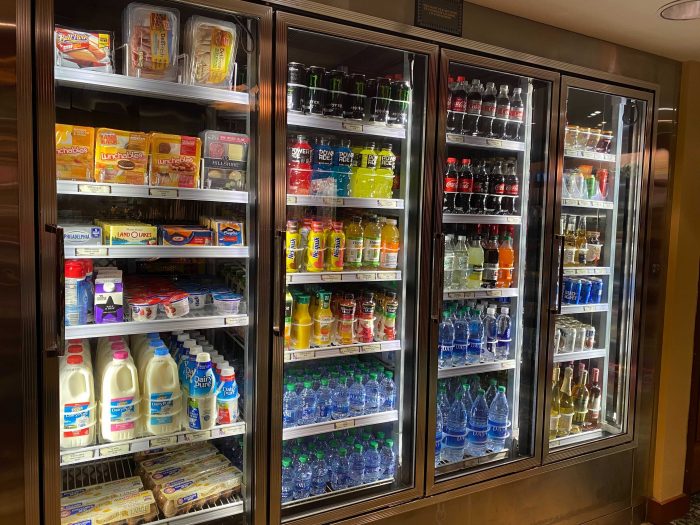 Whether you're staying at the Deluxe-level Riviera Resort or a Value Resort like Pop Century or Art of Animation, Disney is still expensive. Fortunately, there are a few ways to save.
First of all, if you're planning to book through Disney's site, explore all of the available discounts. Better yet, consider booking through a travel agent or renting DVC points to stay at one of the Riviera Resort's DVC Villas.
Secondly, if your vacation dates are flexible, try to avoid weekends, holidays, and summer in general. Visiting during an off time of year can actually save you a lot of cash!
Also, if you're staying at DVC Villa and have a kitchen, try to use it as much as you can. While, yes, you're on vacation and no one wants to cook, you can still save A LOT by having drinks, snacks, cereal, and even frozen pizza in your room. Snacks and drinks for the whole family can cost as much as a meal for a member of the family or more if you're not careful.
Lastly, if you didn't bring a case of bottled water to keep in your room, buy a case at the resort gift shop where your Annual Pass or DVC Discount applies. I often buy a case to keep in my mini-fridge for about the price of a Coke at the park; and trust me, when it's hot and humid, you'll be glad you did.
So those are my Skyliner Resort tips! Have you stayed at a Skyliner Resort before? Do you have any tips to share?
First published March 19, 2021. Updated July 5, 2021.