Tony's Town Square: Is It Amore?
Tony's Town Square has long been one of the more questionable Magic Kingdom restaurants. Located on Main Street, U.S.A. and next to the Town Square Theater, Tony's is the first restaurant guests encounter upon entering the park.
In addition to its turn-of-the-century, Victorian flair, Tony's is also lightly themed after Disney's 1955 animated film Lady and the Tramp and naturally features an Italian-inspired menu.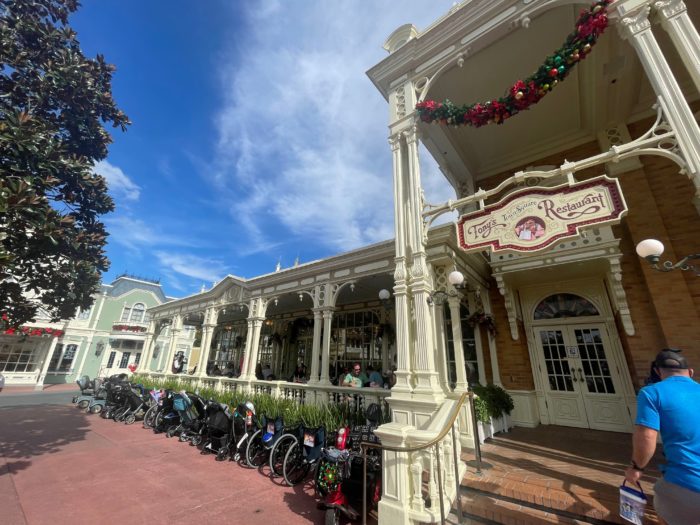 Now, even though Italian food is typically a crowd-pleaser, Tony's quality has long been considered, well, meh in comparison to the Magic Kingdom's roster of restaurants.
Even so, we believe in Christmas miracles! And, since Disney has been expanding and improving menus throughout the resort in recent years, our park reporter Chrissy and her kiddo recently dropped by to give Tony's another chance.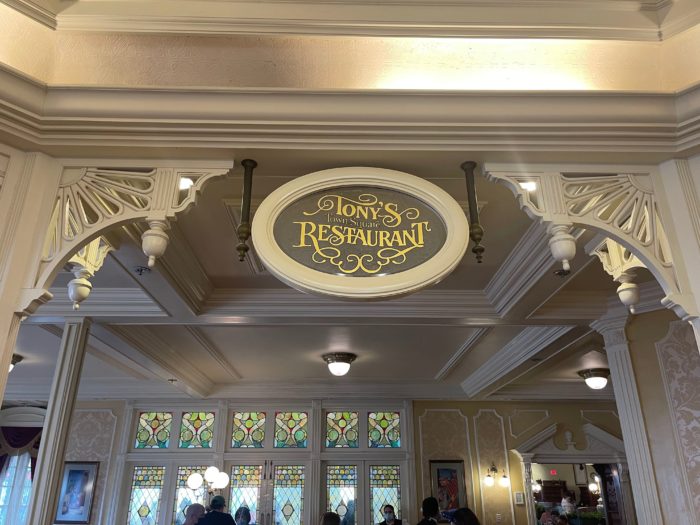 So what's her new review? Well, to her surprise, a great experience at Tony's is possible, but only under the right conditions. Let's dig in.
What You Need to Know
At the time of writing, Tony's Town Square serves guests from 11:30 to 2:55 p.m. for lunch and 3:00 to 9:00 p.m. for dinner. Prices range from $15 to $34.99 per adult, and Annual Passholder discounts are accepted.
Dining Reservations are encouraged and can be made on the My Disney Experience app or Disney World Dining website. However, if you're already within that 60-day window, check out our handy TouringPlans Reservation Finder!
The Restaurant
In addition to Tony's glass-windowed patio that looks out on Main Street, U.S.A. and turn-of-the-century touches, guests will find several nods to Lady and the Tramp, including a fountain at the center of the restaurant.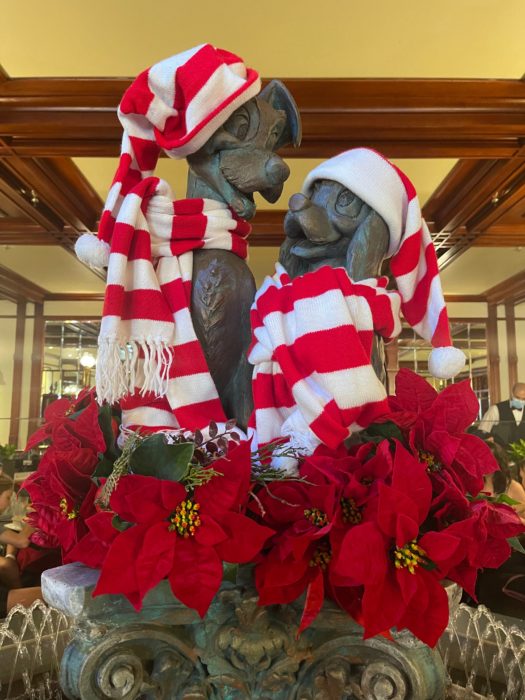 Upon checking in, Chrissy and her party were seated on the restaurant's patio, with views of Main Street, the Christmas Tree, and Mickey, Minnie, and the gang waving from the train station platform.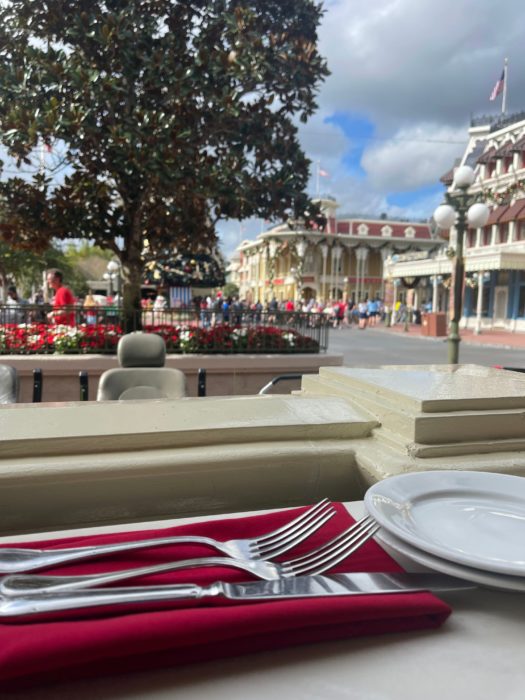 After days of heavy holiday crowds and long lines, they were delighted to have a comfy seat to watch the fun and take in the atmosphere.
The Menu
Fried Mozzarella – $12.00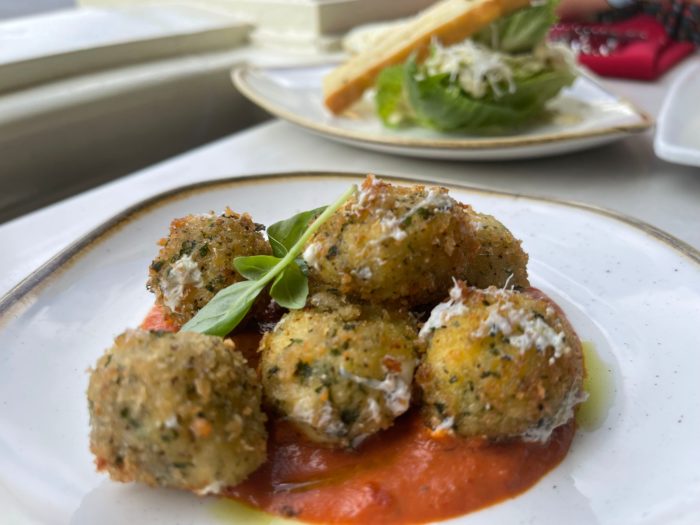 So fried cheese is pretty much a guaranteed win no matter where you order it. Not only was it was a huge hit with Chrissy's kiddo, but this was also Chrissy's favorite part of the meal as well.
Volunteers Needed – $7.00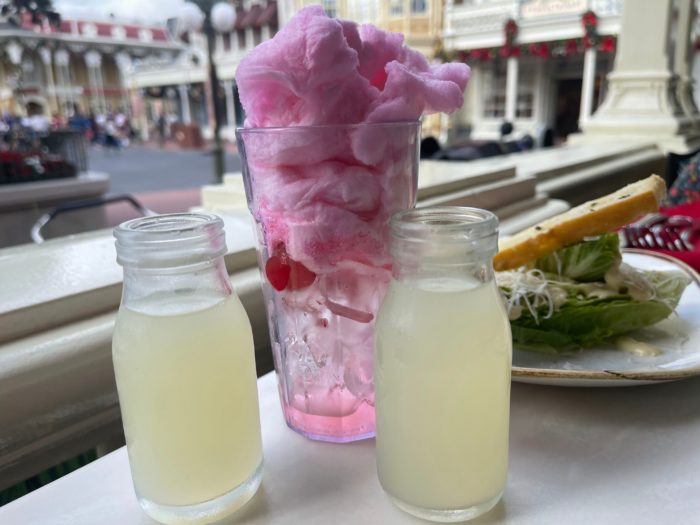 Speaking of Chrissy's tiny guest, this fun beverage proved to be her favorite drink ever. Equal parts cotton candy and lemonade, it was a glass of screaming pink fun.
Caesar Salad – $12.00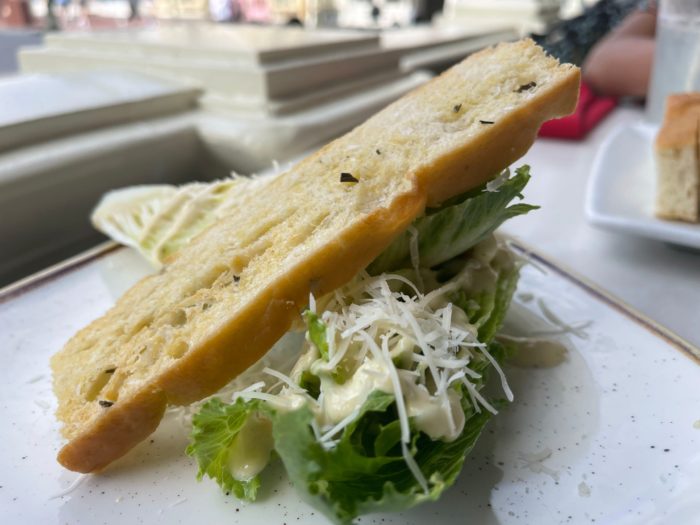 Listed on the menu as wedge-style Hearts of Romaine, Tony's house-made Caesar dressing, and a Romano Cheese-Focaccia Crostini, this was Chrissy's choice of appetizer; however, she found it to only be fine and not great.
The Kids' Spaghetti and Meatball – $10.00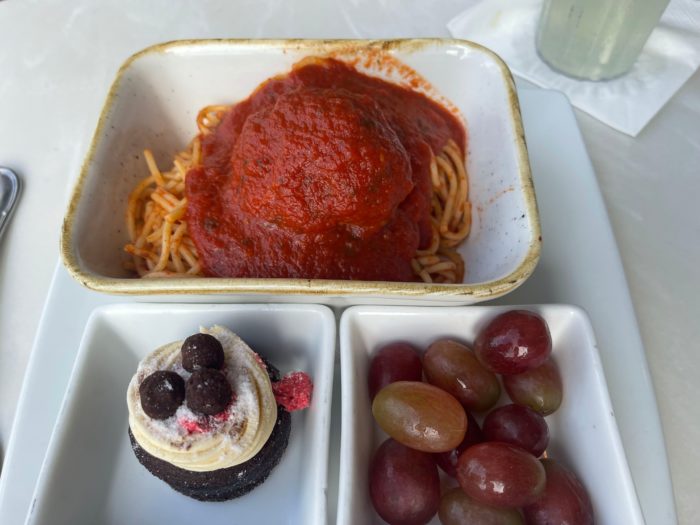 Since Tony's is themed after Lady and the Tramp, spaghetti and meatballs is a must. This is why Chrissy's kiddo ordered the kid's spaghetti and meatball that came with two sides, but one of the side options was a cupcake that looked like her entrée! Needless to say, it was a hit.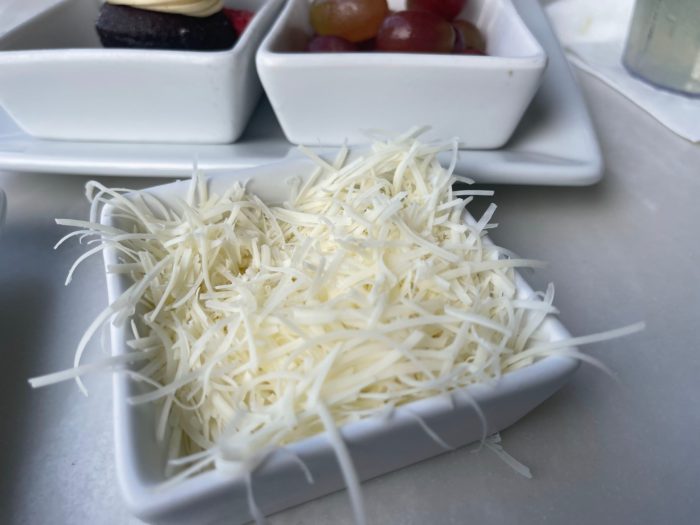 Thanks to her awesome server, she also received her own personal mountain of shredded Parmesan cheese! FYI, this is awesome no matter how old you are.
The Italian Trio – $33.00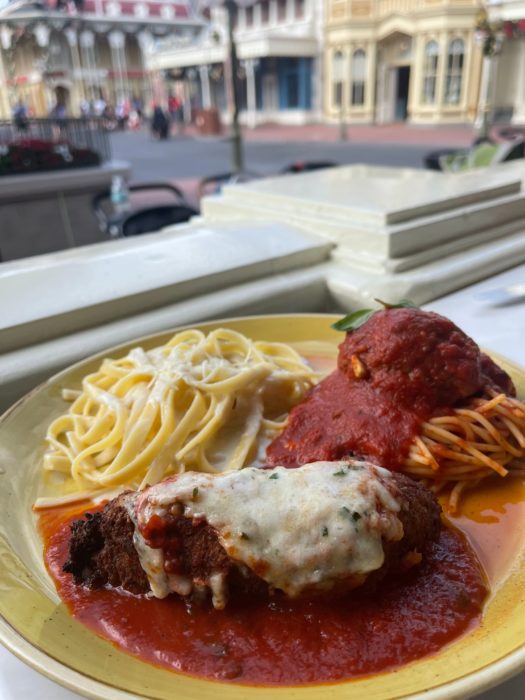 For her entrée, Chrissy chose Tony's Italian Trio which was a sampling of Chicken Parmigiana, Fettuccine Alfredo, and spaghetti with a beef-pork meatball. Unfortunately, it was just okay and not necessarily worth going out of your way for.
Overall Thoughts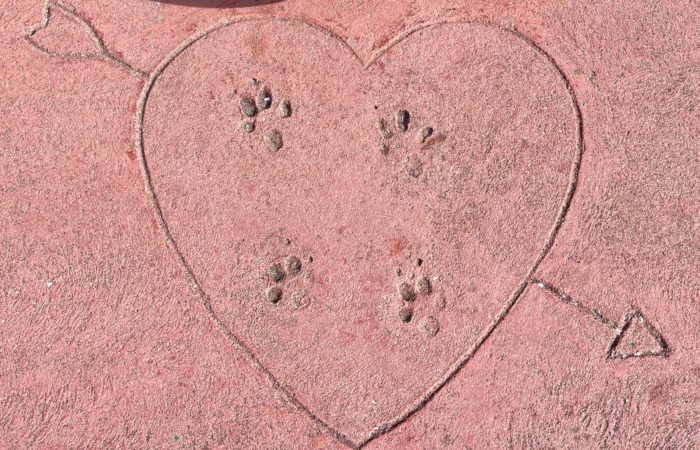 Chrissy and the rest of the adults in her party agreed that the food, unfortunately, was the same as prior visits. It's not terrible, but it's not great.
However, the youngest and most vocal member of her party thought it was the best part of the day at the park! She loved the atmosphere, the views, her solicitous Cast Member, her pink drink, and her meal. Overall, this happy kid was well worth the price of the meal.
So remember those conditions Chrissy mentioned? For a great experience at Tony's, visit with your kids and try to snag a table on the patio. Great weather coupled with the holiday season won't hurt, either.
Have you ever dined at Tony's Town Square? Is this restaurant a hit with your little ones? Let us know in the comments!