Transportation Alternatives to the Walt Disney World Skyliner
Walt Disney World's Skyliner transportation system is an aerial gondola that serves to transport guests between two theme parks (Epcot and Disney's Hollywood Studios) and three resorts (Riviera, Caribbean Beach, Pop Century, and Art of Animation. I find the Skyliner to be comfortable, relaxing, and efficient – in some ways more entertaining than many of the rides in the theme parks.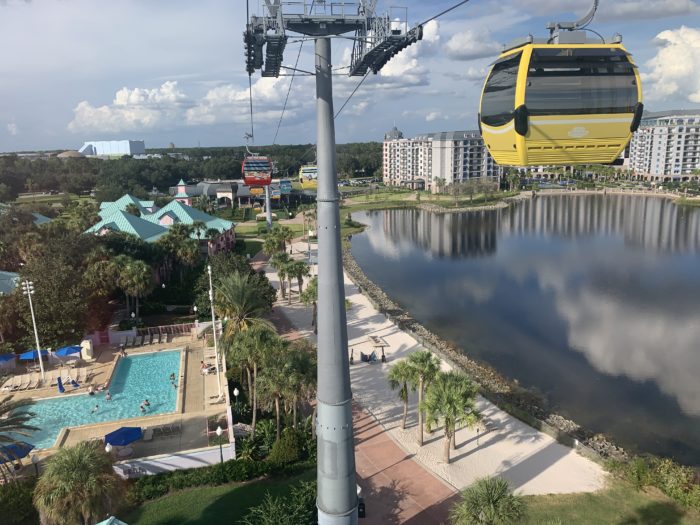 The Skyliner is a terrific mode of transport, most of the time. Of course now you're asking, "When is it not a terrific mode of transportation?" The answer to that question is, "During high wind events and thunderstorms." During adverse weather conditions, Skyliner use is suspended and guests will have to use alternate means of transportation.
Which will spark another question, "Well, how often are there weather events that shut down the Skyliner?" To which the answer is, in the summer, several times per week. Safety first and all that, but yikes, what an inconvenience. How do guests at those parks and resorts get around when they Skyliner is down? What are the alternate mean of transportation?
Between Epcot and Hollywood Studios
There are several ways to get from Epcot to Hollywood Studios:
Bus: From the main gate of Epcot (the front entrance near Spaceship Earth) you can grab a direct bus to Hollywood Studios (and vice versa). You may find that buses are only available from early afternoon onward. In the COVID-era, guests with Park Hopper tickets may only enter one park from another after 2:00 p.m.
Friendship boats: Boats run throughout the day. The trip takes about 20-25 minutes, including the several stops along the way. Unfortunately, if the weather is bad enough to shut down the Skyliner, there is high probability that the boats will also cease operation.
Walk: There is a well-marked walking path between Hollywood Studios and Epcot. This trip also takes about 25 minutes. However, if the weather is bad enough to shut down the Skyliner and boats, you're unlikely to want to take a long walk.
Taxi or ride share: Taxis may be waiting at the theme parks. Or you could always call an Uber or Lyft. If you want to make your ride share more festive, you could order a Minnie Van – service is returning this summer.
Note also that the same strategies apply if you're attempting to go from any of the Crescent Lake area hotels (Yacht Club, Beach Club, Swan, Dolphin) to these parks. For example, if you're staying at the Beach Club, you could easily walk to the Epcot Skyliner station to get transportation to Hollywood Studios. However, if they Skyliner is not running, you'll have to revert back to the boats (if they are operating), walking, or taking an auto.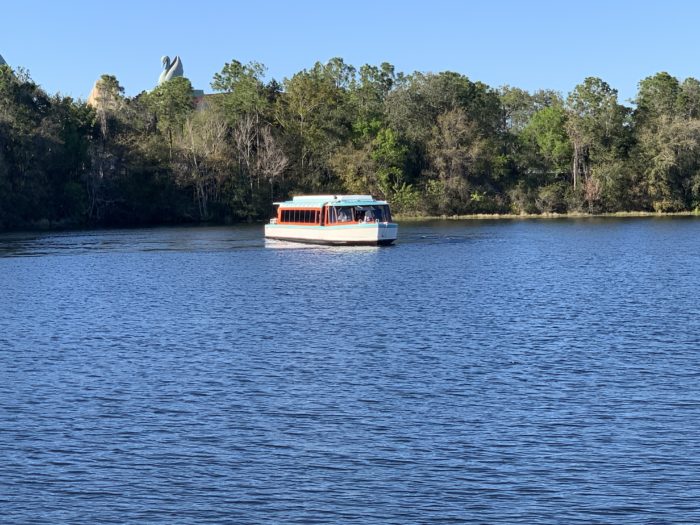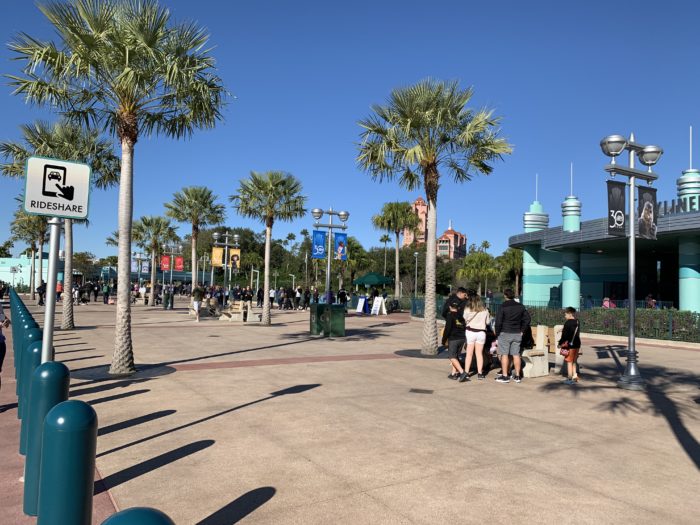 From Art of Animation, Pop Century to either Epcot or Hollywood Studios
You have fewer options here:
Bus: If the Skyliner is down (for weather or any other reason), Disney will send buses as an alternate means of transportation. However, be aware that this does not happen instantaneously. Drivers need to be redeployed and routes need to be reconfigured. A bus will come eventually, but you may need to wait for more than the typical 20 minute interval between buses, sometimes significantly more.
Taxi or ride share: If you're in any sort of a time crunch, these will likely be your best options. Go to the main entrance of the resort. At the value resorts, you'll be unlikely to find cabs waiting. If you prefer to take a metered taxi, ask the bell services desk to call one for you. Or, order an Uber or Lyft on your own via the appropriate app.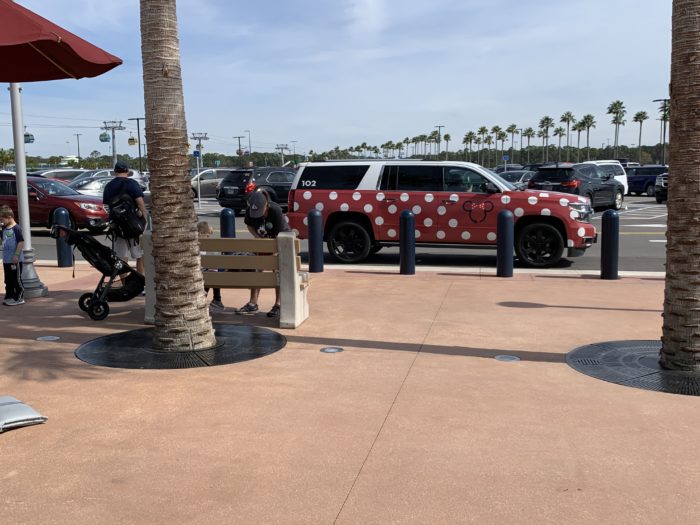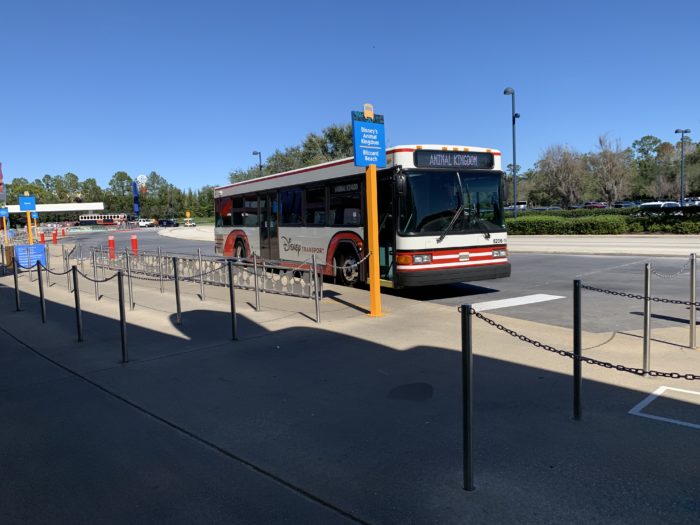 From Caribbean Beach or Riviera to either Epcot or Hollywood Studios
The options here are the same as from Art of Animation and Pop – bus or ride share. However, there is marginally more chance that you'll find a waiting cab at these locations.
If you're calling a ride share, you may have a better experience if you walk to the front of the main building of the resort, particularly at the massive Caribbean Beach resort. Many ride share drivers are unfamiliar with the resort traffic patterns and they may have difficulty finding you.
From one Resort to Another in the Crescent Lake area
To get from any of the Yacht Club, Beach Club, Swan or Dolphin to any of the others in this list, your best bet is to walk, regardless of the weather. The Skyliner should not be a factor in your transportation.
From any of the other Skyliner accessible resorts (Pop, Art of Animation, Riviera, Caribbean Beach) to another resort
The Skyliner is the only direct transportation between these locations. If they Skyliner is not running, your most efficient option is to get a taxi or ride share. If you don't want to pay for transport, you can use Disney's bus system, but you will need to transfer mid-route. Take a bus to the nearest theme park or to Disney Springs and then transfer to a different bus to get to your intended resort. Choosing an Uber over the bus may cost you $15 or so, but you may save over an hour in travel time.