Traveling with Seniors: In the Parks
In the first part of this two-part series installment, we discussed how to plan and be proactive when traveling with senior citizens. In this second installment, we'll tackle navigating the parks!
There are some obvious concerns that tend to come to the forefront of park touring with anyone with limited mobility, or anyone who fatigues easily (basically, everyone who's not a marathon-runner). Standing in long lines, walking miles and miles each day, heat and humidity, are all things to keep in mind when you start planning your park days. Navigating the parks with a senior makes having a good Touring Plan that much more important. You can select preferences in your Touring Plan to minimize walking, minimize waiting in line, or a compromise between the two. The best thing about having a Touring Plan is being able to see more and do more while saving time and energy.
Attractions
Now that you've been convinced that you simply can't go on a Disney vacation without a Touring Plan, let's talk about which attractions to fit into your Plan. Touring Plans makes it easy with even specific Touring Plans for Seniors, tailored to fit the needs of most seniors and available for all the parks.
When planning a trip with a senior, consider their physical condition. Do they suffer from arthritis? Back pain? Heart conditions? Disney has physical considerations listed on any attraction that may agitate any existing condition:
For safety, you should be in good health and free from high blood pressure, heart, back or neck problems, motion sickness, or other conditions that could be aggravated by this adventure.  Expectant mothers should not ride.
In addition to the health warning, fellow blogger, Erin Foster, has a great series detailing the attraction seating/ride vehicles. This resource is immensely valuable when traveling with anyone with mobility issues. Her articles detail the size restriction, seat belt/lap restraint, and if individuals have to transfer from a wheelchair/scooter.
Be aware of the health warning and help make sure that your senior is safe as well as comfortable in any attraction they may experience.  Here are the attractions with this health warning:
Astro Orbiter
The Barnstormer
Big Thunder Mountain Railroad
Pirates of the Caribbean
Space Mountain
Splash Mountain
Tomorrowland Speedway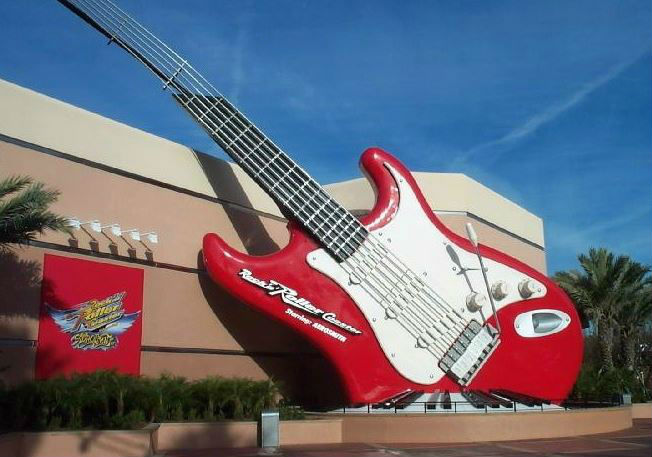 Test Track
Mission: SPACE
Rock 'n' Roller Coaster Starring Aerosmith
Star Tours: The Adventure Continues
The Twilight Zone Tower of Terror
DINOSAUR
Expedition Everest
Kali River Rapids
Kilimanjaro Safaris
Primeval Whirl
Seniors who filled out the Unofficial Guide Survey also indicated which attractions were their favorites (with 4.5-5 stars), and here they are:
Buzz Lightyear's Space Ranger Spin
Casey Jr. Splash 'N' Soak Station
The Hall of Presidents
Meet Mickey Mouse at Town Square Theater
Mickey's PhilharMagic
Pirates of the Caribbean
Splash Mountain
The Haunted Mansion
Walt Disney Railroad
Wishes Nighttime Spectacular
IllumiNations: Reflections of Earth
Living with the Land
O Canada!
Reflections of China
Soarin'
Spaceship Earth
Turtle Talk with Crush
Beauty and the Beast: Live on Stage
Fantasmic!
Star Tours: The Adventures Continue
Toy Story Midway Mania!
Walt Disney: One Man's Dream
Divine
Festival of the Lion King
Finding Nemo the Musical
Flights of Wonder
Kilimanjaro Safaris
Maharajah Jungle Trek
Scheduling Breaks
Taking naps isn't just for preschoolers anymore, any Disney veteran will tell you that even the most devout Disney addict has been known to take a mid-day break here and there. Grandpa may tell anecdotes of climbing uphill to school, both ways, in the snow, without shoes, but even touring commando Grandpa may relinquish to a dip in the resort pool or a power nap in the heat of the afternoon.
Even if you don't leave the parks, be sure schedule in break-like attractions. Theater/show style attractions, like Festival of the Lion King, Hall of Presidents, and Carousel of Progress provide comfortable seats in an air conditioned venue. These great spots to take a break from the heat of the day and the vigor of touring, while still enjoy a classic Disney experience.
Stay Hydrated!!
Notice the exclamation points? Yep, that's because this may be one of the most important facts to remember. Dehydration leads to headaches, dizziness, fatigue, confusion, fainting, and overall grumpiness. Don't ask if your senior is thirsty, just schedule a water break or hand them a bottle of water. Studies indicate that the less water an older person drinks, the less thirsty they become, leaving them open to the risk of serious dehydration and other complications. If the average person should drink 6-8 glasses of water a day, then you should drink more than that when you spend all day in the Florida heat.
Try to avoid soda when you can and drink water or even Vitamin water. If you want to avoid the expense of dropping $2.50 on a bottle of water at Disney 6-7 times a day, visit a counter service dining location and ask for a free cup of ice water. Disney also allows you to carry in refillable water bottles, so that's an option as well.
I hope you never need them, but they can be a great resource, if you do. If you find yourself or Grandma or Grandpa suffering from a headache or blister, these handy spots can help you out in a pinch. They're also a great place if your senior has special medication that needs to be refrigerated, the First Aid Centers can help accommodate that need.
Stay Alert & Check In
The last thing Grandma or Grandpa want to do is spoil anyone's fun. They'll likely be great troopers, push their limits, and go that extra mile to soak in every memory possible. Because of this, it's that much more important to be aware of their subtle little signs. If you see them lagging back while the family is charging forward, check in with them.
Maybe it's time for break for some tired legs, maybe a band aid or moleskin application to some shoes is needed, or it could be time for dose of their medication. Even though Nana and Boppa maybe perfectly mobile on their own, walking miles in the Disney parks can take its toll. Though they may not need an electric scooter or wheelchair all day, every day, remember that you can rent them for a day at a time at the park entrance. It could be that's just what they need to make that third or fourth lap around World Showcase.
Hopefully, these tips will help you plan an enjoy your Disney vacations with some of our favorite "golden-aged" family members. What other tips do you have when touring with seniors? Be sure share insights and tips in the comment section!