SATURDAY SIX: Second Annual Theme Park Turkeys of the Year
This week's SATURDAY SIX is one of our favorites as we present the Second Annual "Turkeys" of the Year. For Thanksgiving this week we took a look back at things both Disney and Universal fans should be thankful for, but today we are going to go the other way. Gather round as we continue the tradition of awarding six Theme Park "Turkeys" to the craziest, most outrageous, or just downright weird stories of the year, concluding with the coveted Golden Turkey award. Let's kick off the ceremony with a Disney snack no one saw coming….
# 6 – Animal Kingdom Poop Snacks
This June at Zuri's Sweet Shop in Disney's Animal Kingdom four new snacks debuted that were made to resemble animal droppings. That's right, poop. The Match The Species snacks featured food designed to look like Elephant, Hippo, Giraffe, and Cotton Top Tamarin poop. You have to give credit where credit is due, that's a unique presentation.
The snacks became an instant sensation on Disney social media, and quickly made the rounds to mainstream media. The poop snacks were pulled from the shelves in less than two weeks. Disney officially said that they were just a test and were not coming back, but several sources claim that the reason they disappeared so fast was because of the numerous complaints by guests who didn't find the snacks amusing.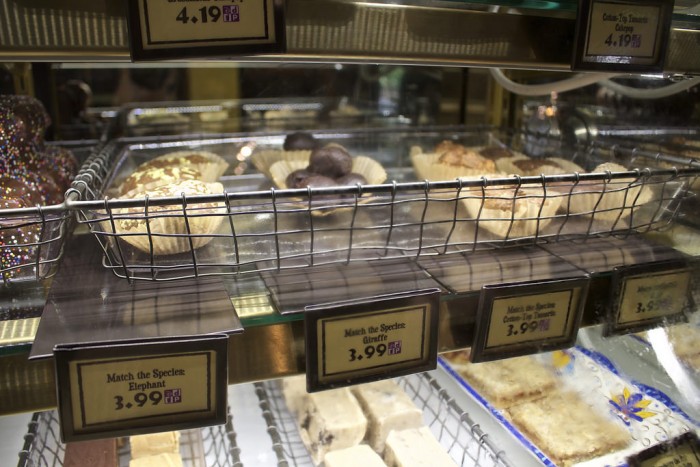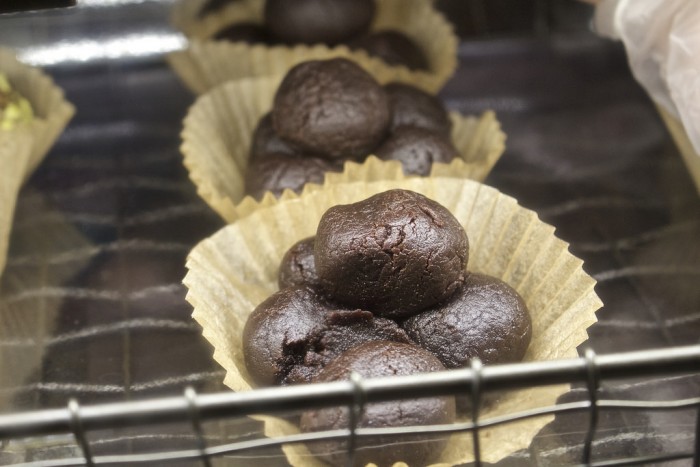 –We here at the SATURDAY SIX offices only had one problem with the poop snacks: they didn't taste good. Walt Disney World has many bakeries and sweet shops across property that offer some incredible tasty treats, but the Match The Species snacks just weren't good.
–
# 5 – Merch Jerks
There is an unfortunate growing trend of Disney Fans going above and beyond to try and rip other Disney Fans off. Whether it's something new making its debut in the parks (such as the Cinderella carriage popcorn bucket earlier this year in the Magic Kingdom) or limited (such as the Pinocchio Tsum Tsum set available at the D23 Expo) or even free (such as the exclusive MagicBands given away during some of the Disney Parks Blog meet ups), items are being quickly scooped up and immediately put on the secondary market with jacked up prices. We're not sure this is even something that can be stopped as these Toy Pirates/Merch Jerks will find a way around any fair system that is put into place. Disney should be commended for putting out some amazing merchandise recently that creates this demand while we all share part of the blame in how out of whack the resale market has become.
–
# 4 – Guy Climbs Stairs at Mexico Pavilion
There are many ways to get trespassed from Walt Disney World, but this may be our favorite. Near the end of Epcot's Food & Wine Festival, a brave and/or drunk and/or insane man decided to climb the iconic pyramid outside the Mexico Pavilion in World Showcase. Just amazing. It's a shame that we won't be seeing this brave stupid person any future events to see what other hair brained schemes he has up his sleeves. Adios amigo!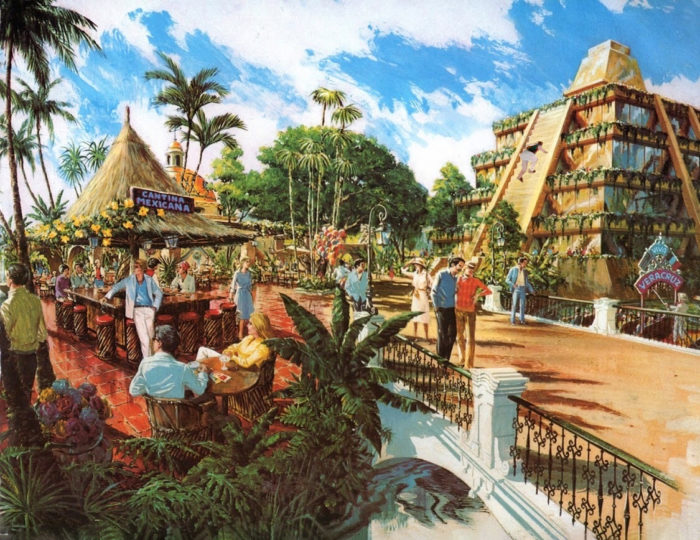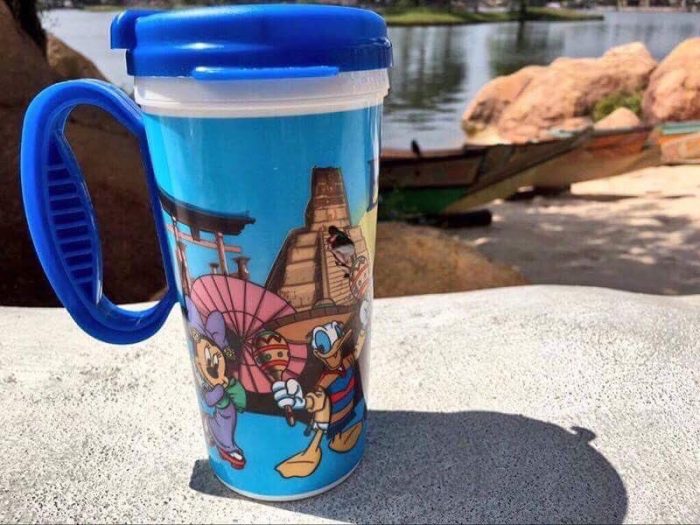 –
# 3 – SeaWorld Employee Gets Caught Infiltrating Animal Rights Protests
From a public relations standpoint, SeaWorld has probably had the worst two years that any theme park has ever had, and unfortunately much of it was brought upon themselves. One of the craziest stories happened when one of SeaWorld's employees was caught by People for the Ethical Treatment of Animals trying to masquerade as an animal-rights activist. SeaWorld immediately suspended the employee (with pay) but the damage was already done as their enemies were handed ammo to fire back at the beleaguered theme park.
The good news is that after almost two years of non-stop bad decisions by those in charge, the future of SeaWorld is finally starting to look up after some major announcements by CEO Joel Mandy earlier this month.
SeaWorld's "Plan B" looks just as promising…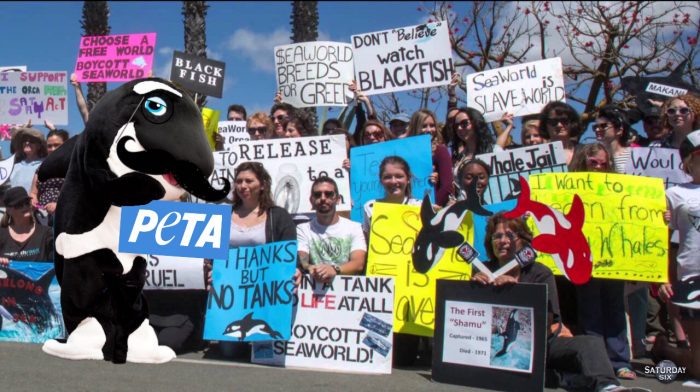 –
# 2 – DHS Lounge
This year Disney did the impossible. They made us miss The Legend of Jack Sparrow, possibly one of the worst attractions we've ever done, by replacing it with something even worse. The Legend of Jack Sparrow actually lasted less than two years in Disney's Hollywood Studios, opening in December of 2012 and closing for good in November of 2014. In July of this year, DHS used that space as a "lounge" for guests to cool off during the summer. One would think that if you were building a lounge in this day and age you would include an option for people to charge their smart phones or tablets, but as you can see in the pictures below outlets were scarce or nonexistent. There were coloring pages though. The lounge did not last long and is currently being used as a meet and greet space.
–
# 1 – Man "Jokes" About Building Meth Lab in WDW Hotel Room.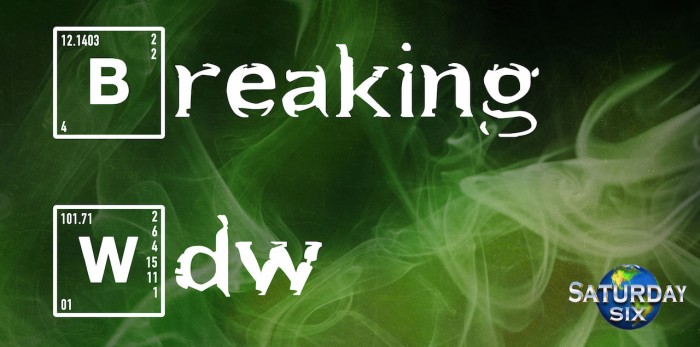 –
There can be only one GOLDEN TURKEY winner, and this year that is given to David Swindler of St. Augustine, FL. Staying at Disney's Pop Century Resort, Swindler called the front desk at 11:30PM to try and add an extra day to his stay. Swindler claims to have been put on hold for 15 minutes, causing him to hang up and call back. When Swindler made his second call he said, "I could have built a meth lab in the length of time it's taken you guys to answer my question."
This brings up the obvious question: who in the world uses a meth lab as a unit of time?!
The story then gets better as soon after the call to the front desk, Disney security and deputies from the Orange County Sheriff's Dept. made a visit to Swindler's room. What Swindler probably didn't know when making his comment is that renting hotel rooms to make meth is a serious problem in Orlando.
However, Swindler doubled down on his stupidity with his followup comments, "I could have said, 'I could have built an atomic bomb.' I don't know why I said 'meth lab.' I've never even seen that show, Breaking Bad."
"I could have built an atomic bomb." We are living in a world where someone thinks saying that is a good Plan B. While Swindler was not arrested, his family was escorted out of Pop Century and he was trespassed from Disney property. Swindler immediately took his case to the media, but Disney has remained silent on the matter.
While we are sorry Mr. Swindler can no longer enjoy Disney Springs, resorts like the Animal Kingdom Lodge, or even the Magic Kingdom, we hope he feels better as the 2015 recipient of the Golden Turkey award.
–
HONORABLE MENTION – Wax Been Done at Disney's Polynesian Village Resort
Presented without commentary.
So there you have it: the Second Annual Theme Park Turkeys of the Year. See you next weekend for the latest installment of the SATURDAY SIX, where we'll look at something fun from the world of Disney and Universal. If you enjoyed yourself, be sure to check out The Magic, The Memories, and Merch! articles, or, for your listening pleasure, check out the Pardon the Pixie Dust podcast. You can also follow Your Humble Author on Twitter (@derekburgan)
If you enjoyed this article, you will surely like the following:
Inaugural Theme Park "Turkeys" of the Year 2014
Six Things We STILL Can't Believe Happened at Walt Disney World
Six Things We Wish Theme Park Fans Would Stop Complaining About
Inaugural 2015 Theme Park Awards (AKA "The Burgys")
Special Thanks to crack staff photographer Brandon Glover, Who Knew But Drew Of OU, our favorite theme park rabble rousers WDWFanboys, Logan's Run biggest fan ever Brian Carey, and blogger to the stars Megan Stump for their invaluable assistance with this article. Be sure to also check out Brandon on The Park Blogger podcast with co-hosts Aengus Mackenzie and Brian Carey.