Universal Orlando: Feels Safe, Great Value
With the reopening of Universal Orlando, the two big questions we've been getting are "Is it safe?" and "Is it still a value?" Following a recent visit, both of those are a yes for me.
Full disclaimer: It is not the right time for everyone to visit theme parks, and there's no one-size-fits-all answer about when the right time is for people to take their next theme park vacation. Common sense should always come first. Erin Foster recently wrote a post about questions you should ask yourself before planning a 2020 Walt Disney World vacation. The same types of questions apply for Universal Orlando Resort.
For those who are going to visit:
There are new rules and restrictions to curb the spread of coronavirus.
Those rules and restrictions are enforced in the parks.
If you don't like, agree with, or want to follow those rules and restrictions, your best bet is to stay home.
Now, on with the show.
Safety
I felt very safe visiting Universal Orlando.  The new screening procedures were simple and fast.  In terms of wearing masks, I saw virtually 100% compliance throughout the day. And Universal seems to be going beyond the 6-foot distancing guidelines in many indoor queues.  Below is some of what you can expect to address safety concerns.
Health and safety requirements: These include requirements for masks, temperature screening when you enter the parks, frequent reminders of social distancing, and reminders for hand washing.  My temperature screening took less than 10 seconds.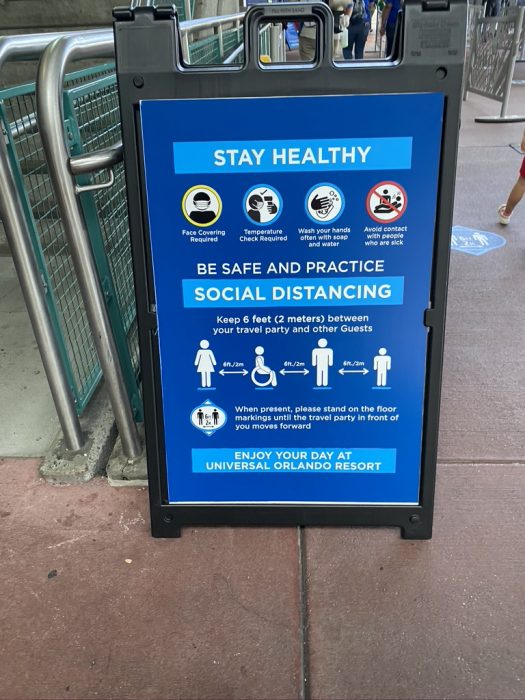 Social distancing: Speaking of social distancing, there are graphics on the ground both to remind you to keep a 6-foot distance between parties and to show you where to stand to give appropriate distancing. What we found in reality is that the "stand here" markers were often located more than 6 feet apart in both indoor and outdoor queues.
For example, the "stand here" markers in Gringott's seemed to be around 10 feet apart.  Here are other sample measurements we took: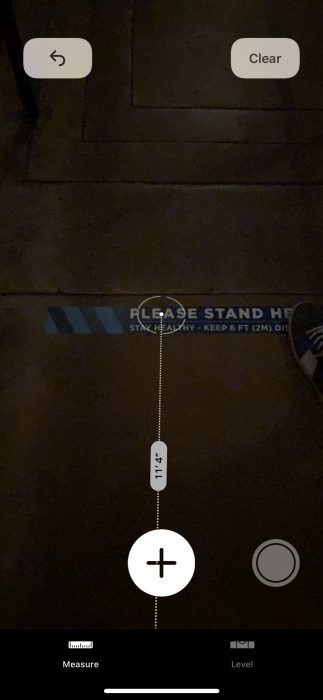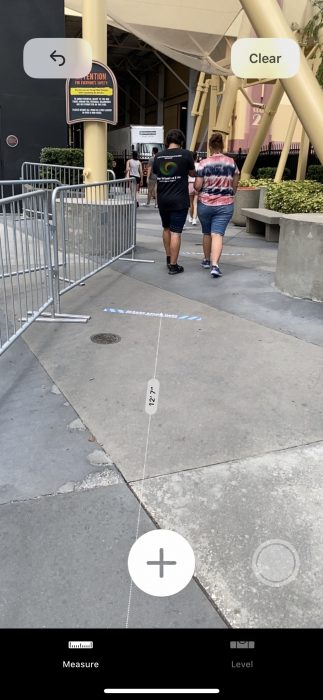 An advantage of having fewer people in the queue is that the air conditioning was fantastic inside all the rides.
In addition, places where you'd be likely to stand next to another person, such as the Coke Freestyle machines, arcade games, and restroom sinks, had alternating units switched off.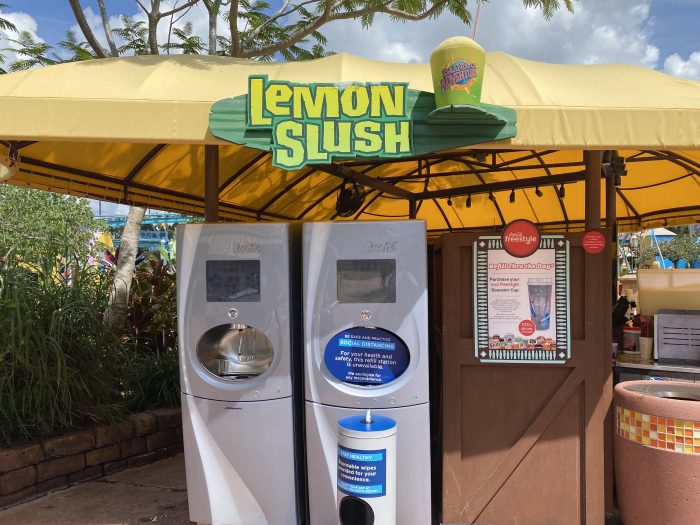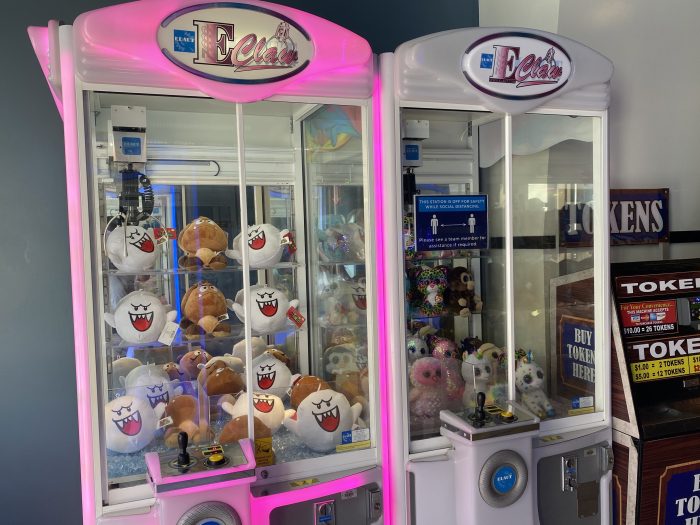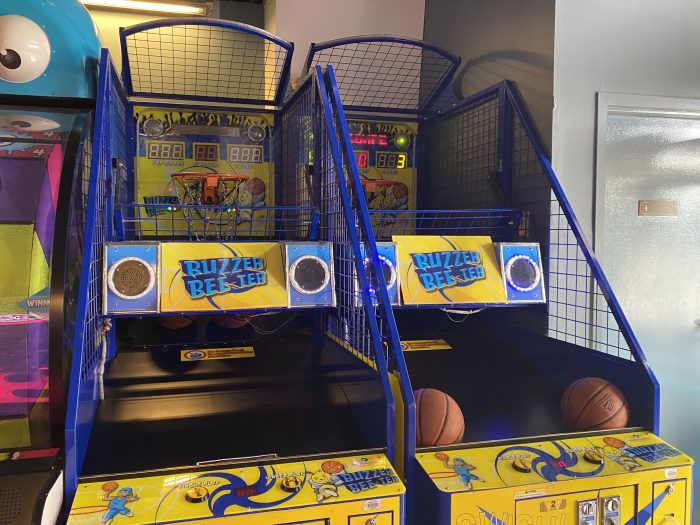 Stores also used markers for social distancing as you waited to check out.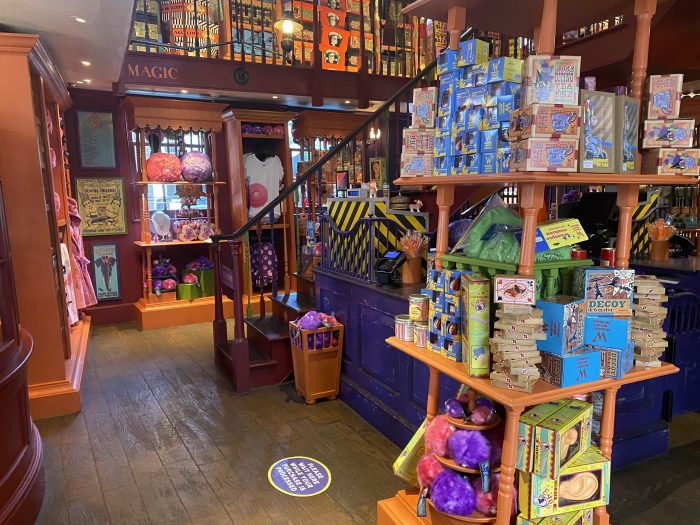 Social distancing recommendations even apply to the parking garage elevators.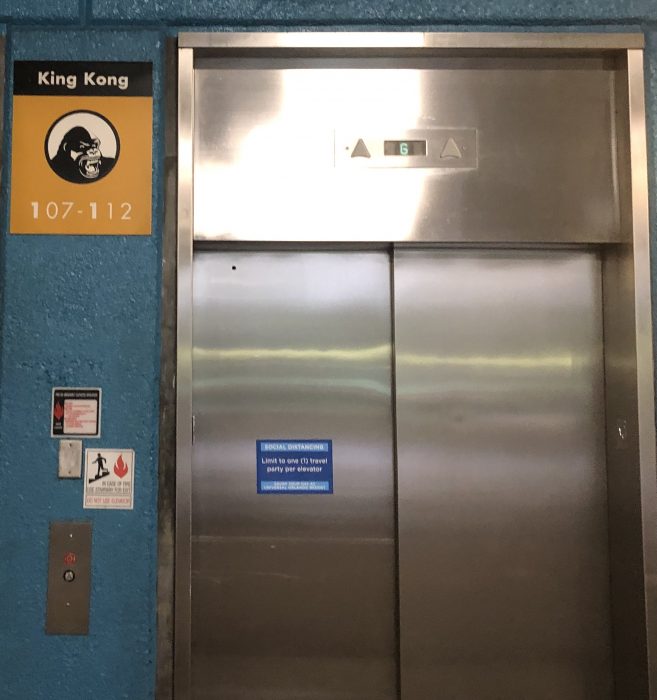 Sanitizing: At places where there might be contact with items, like the Coke Freestyle machines, sanitizing wipes were available. You're also required to sanitize your hands before getting on interactive rides like Men in Black.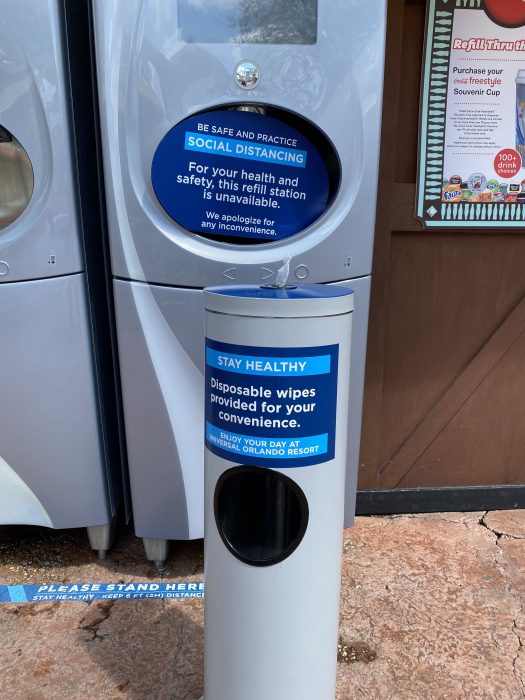 One item to note–props that people can interact with for photo ops were not sanitized after each guest, and sanitizing wipes were not available.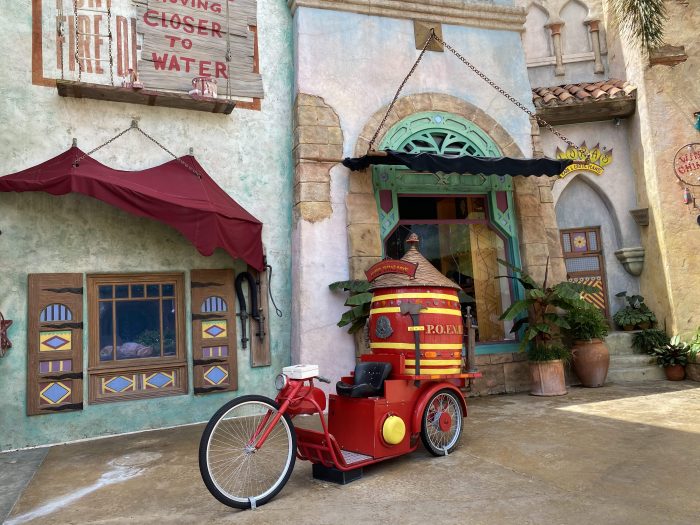 At quick-service restaurants, you are requested to leave your trash on the table, so that it can be cleared and the area sanitized before someone else sits down.  We verified that Universal actually sanitized the tables and chairs, too.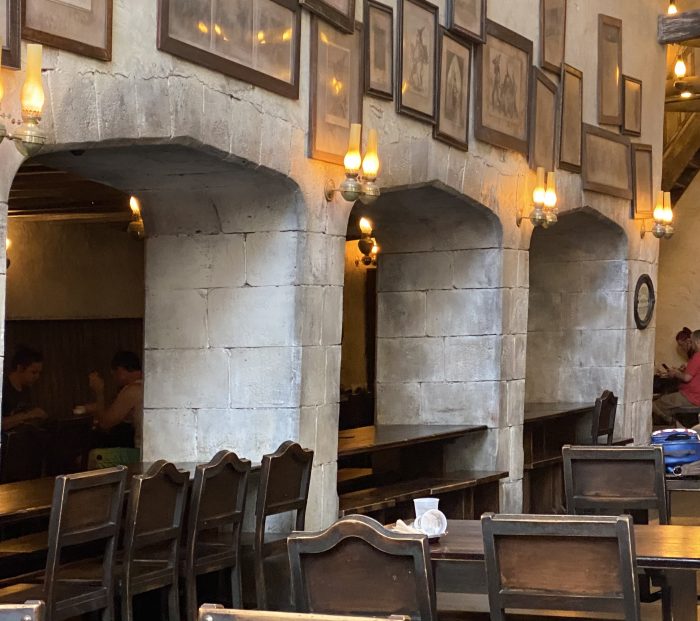 Value
There's never a solid answer to "Is this a good value?", because every person has a different notion of what provides value. At Universal Orlando, parades and nighttime shows have been cancelled at this point. Play areas are also closed.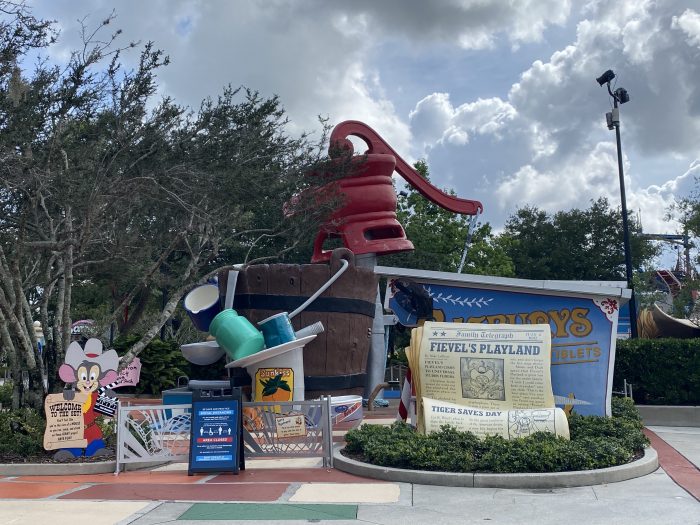 Truth told, are those deal-breaker activities for most Universal guests? A sizable amount of the people at the parks likely won't notice their absence.
There are also some things that have been adjusted, such as character meet and greets now being done at a distance and reduced capacity on attractions.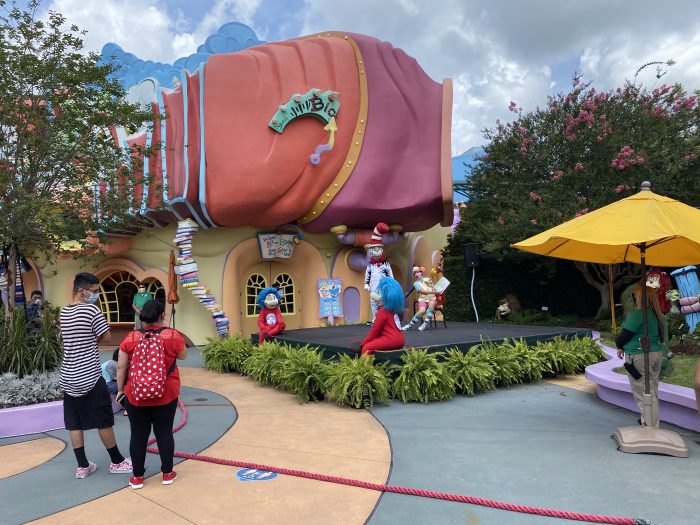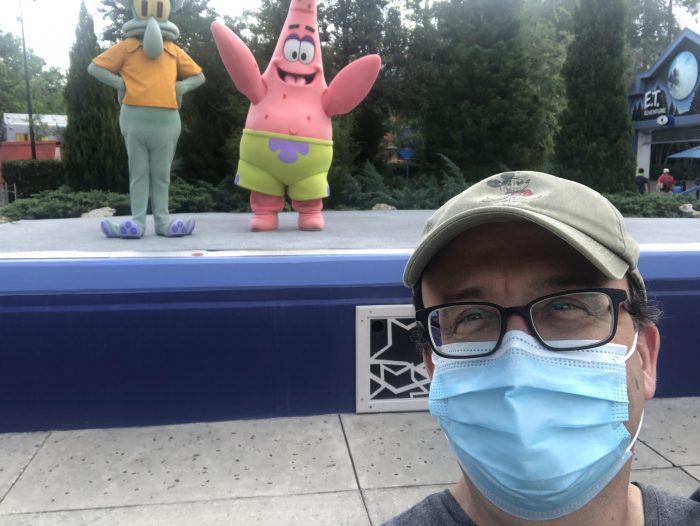 That still leaves many of the headliner attractions operating, and between virtual queue and reduced in-park capacity, wait times may never have been lower for a weekend in summer.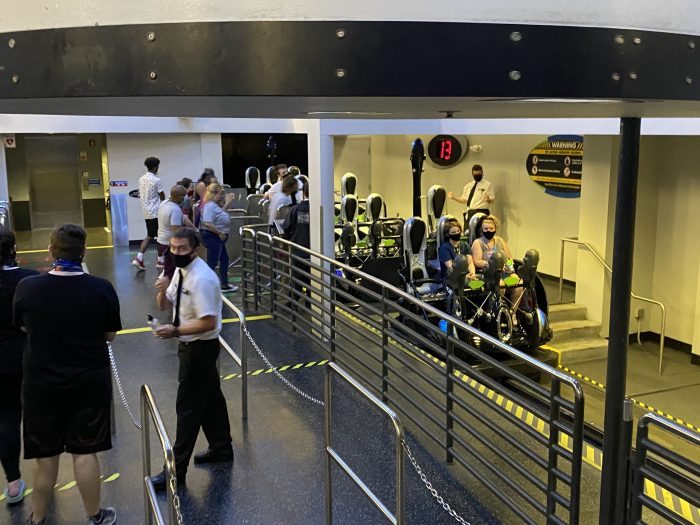 With the exception of the Harry Potter area of the park, where its very design is created to emphasize feeling crowded, the remainder of Universal Orlando had plenty of room to spread out as you walked between attractions.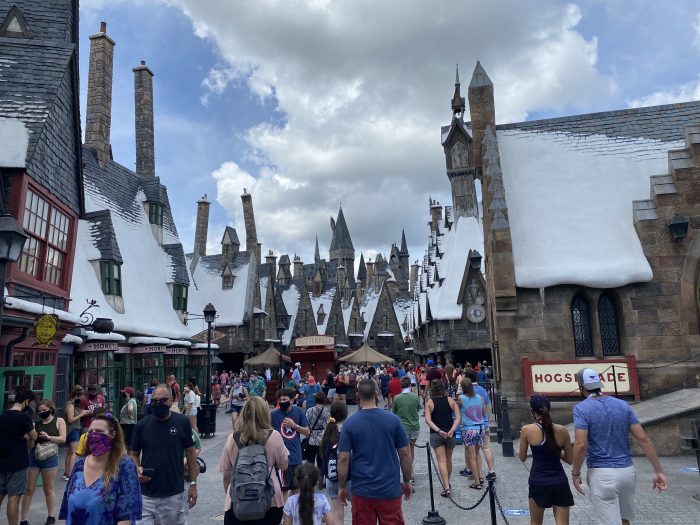 There's still plenty to do. In fact, just counting open attractions, there's more to do at Universal Orlando than total number of attractions operating at Disney's Hollywood Studios and EPCOT last fall. The larger question of value may come in based on personal comfort level. Although Universal has U-Rest locations where you can remove your mask for a breather, these areas aren't all that shaded, and there's nothing to actually do there, meaning you won't stay there for long.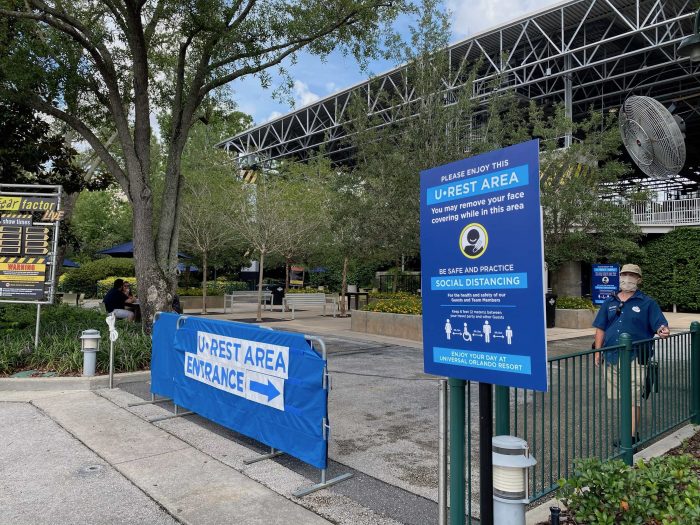 Aside from that, you're wearing a mask out in the heat. Each person will be different, but some may find that a "day in the parks" may be shorter than in the past. Taking that midday break might be more of an essential than on other trips. Although this impacts total value, if you're able to do more because of reduced crowds, it all balances out–and reduced crowds makes for a more pleasant experience overall.
Are you considering a trip to Universal Orlando in 2020? Let us know why or why not in the comments.