You Want to Flock to Disney Springs for This Flamingo Dress
Now that the Marketplace Co-op is open, and The Dress Shop along with it, we're able to see some Disney dresses in person, that for a time were only available online. This bright and fun Disney flamingo halter dress is the perfect way to stand out from the rest of the flock.
The halter-style top is trimmed in dark pink. The pattern is a yellow base with pink flamingos in various poses, and summer touches like sunglasses. The flamingos resemble the ones from Fantasia 2000 which is reason enough for me to want this dress. There is a mouse hat detail on the back that adds another layer of fun.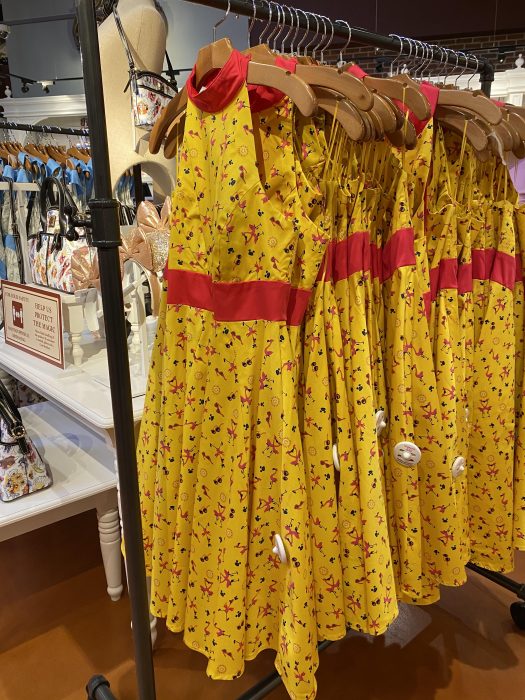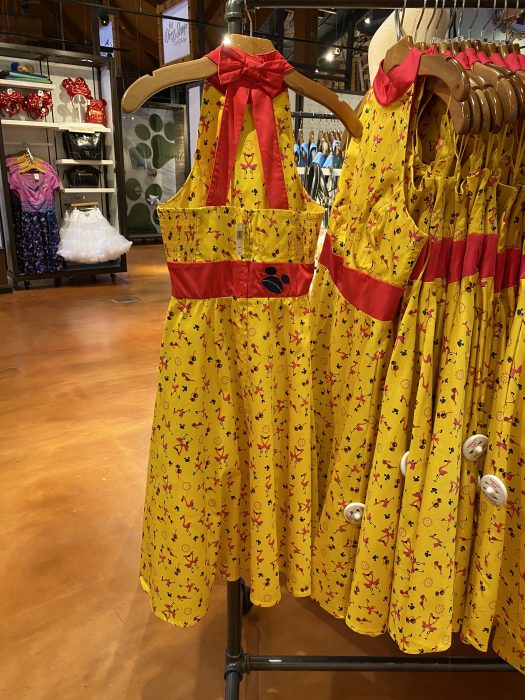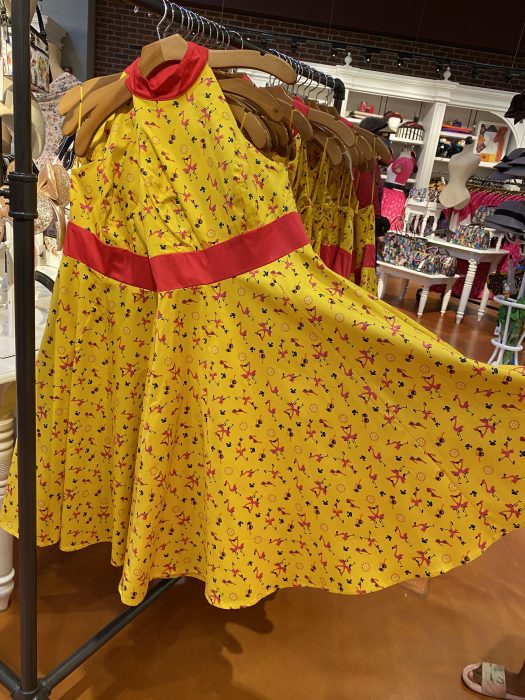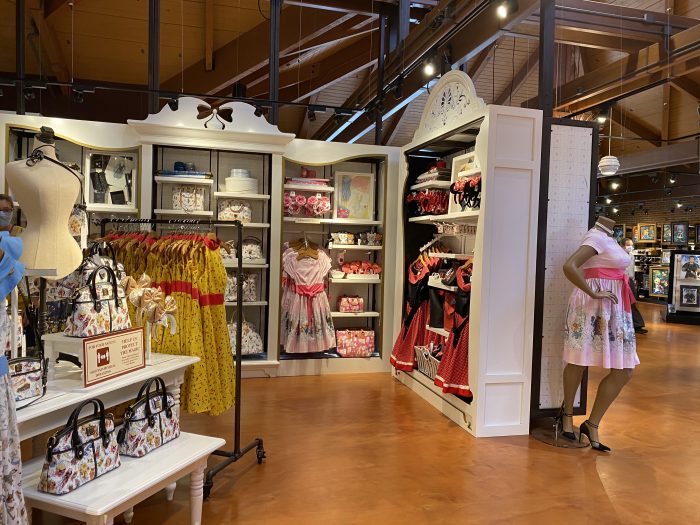 It is priced at $128 and is available at shopDisney online.
Will you flock to Disney Springs or online for this dress?