Universal Orlando Resort for Newbies – Universal Express Pass
Whether you are a long-time Walt Disney World guest looking to switch theme parks on your next trip or you are visiting Orlando for the first time, planning a visit to Universal Orlando Resort poses a lot of questions. This article will cover the ins and outs of Universal's Express Pass line-skipping program.
[Ed Note – This blog post was updated December 27, 2022]
What is Universal Express Pass?
Express Pass is Universal's skip-the-line offering for their theme park rides and shows. Universal's marketing says Express will cut your wait in half but we have seen hour-long waits cut down to 10 minutes.
Disney Genie+ vs Express Pass
Universal's Express Pass and Disney's Genie+ service both let you skip long lines but operate completely differently. Read our blog post for more information (Blog: Compare & Contrast – Disney's Lighting Lane with Universal's Express Pass)
Cost
Express Pass prices start at $89.99 plus tax per person per day and can reach over $380 plus tax per person during busier periods. Complimentary Express Passes are offered with Premier hotel stays. Universal quietly raises Express Pass prices every year, check Universal's Express Pass site for the latest pricing.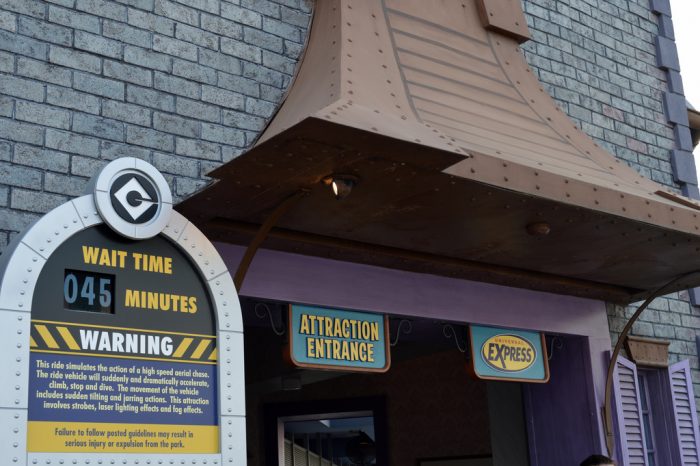 Do I NEED Express Pass?
Short answer: no.
Long answer: If you arrive before opening, follow a touring plan, take a mid-day break, and stay till the park closes then you do not need an Express Pass. But the option is a nice feature to have for added flexibility and peace of mind, or if you want to ride everything between the two parks in one day. Express Pass also perfectly syncs up with our customizable Touring Plans.
Which Attractions Accept Express Pass?
All major rides and shows accept Express Pass except for Ollivander's Wand Experience, Hagrid's Magical Creature Motorbike Adventure, and Jurassic World VelociCoaster.  We expect Hagrid and VelociCoaster to be added in the future.
Types of Express Pass
Similar to park admission options, there are several types of Express Pass offered by Universal.
Express Pass – guests skip the standby line one time per attraction. Passes start at $89.99 per adult plus tax per day for one park, and an upgrade to two parks (Universal Studios Florida and Islands of Adventure) starts at $99.99 per adult plus tax per day.
Express Pass Unlimted – guests skip the standby line an unlimited amount of times. Prices start at $99.99 per adult plus tax per day for one park or $129.99 per adult plus tax per day for two parks.
Express Pass Plus is like the standard Express Pass but is only valid for Volcano Bay. Prices start at $39.99 per adult plus tax per day. No multi-park options are available.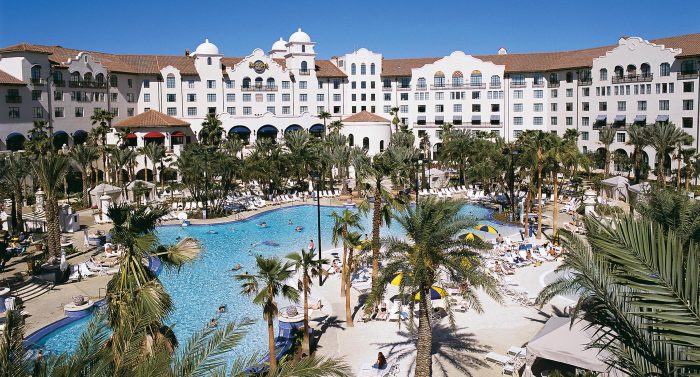 Complimentary Express Pass
Two-park, Express Pass Unlimited passes are included with stays at Universal's Premier hotels: Portofino Bay, Hard Rock, and Royal Pacific. These passes are good for each day of your stay, including check-in and check-out days. Complimentary Express Pass Unlimited is not valid for Volcano Bay.
We advise pricing out a stay on-site along with staying at another hotel and purchasing Express Passes – depending on the number of guests and time of year, you could save hundreds of dollars. Remember: passes are good check-in and check-out dates; if you plan on going to Universal for two days you will only have to pay for one night at a Premier hotel (Blog: Universal's Best Secret – Complimentary Hotel Express Pass).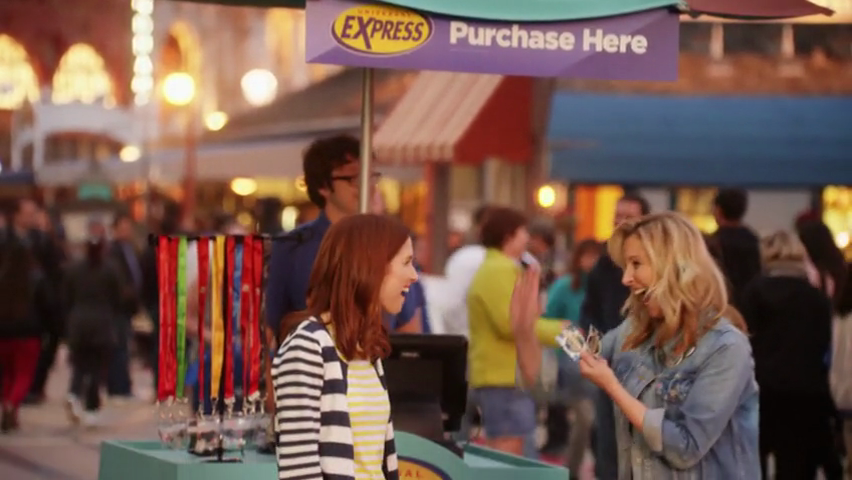 Acquiring Express Pass
Express Passes can be purchased at the following locations:
Universal's website
Universal ticket windows
Express Pass kiosks around the parks
Specially marked stores
Hotel vacation planning desks
We advise purchasing online prior to your visit and picking up at will call or printing at home. Print at home is the most convenient choice but keep in mind you will have several pieces of 8 1/2 x 11-inch paper now to carry around the parks – will-call tickets are credit card sized.
Complimentary Express Pass Unlimited is tied to your resort room key received at check-in.
How to Use Express Pass
Attractions with Express will have a separate, specially marked entrance. A Universal Team Member will scan your Express Pass and a camera will verify your face. Then progress through the queue and you will merge at the ride boarding platform.
Do you have questions about Universal Express Pass? Leave your questions and comments below!