Compare & Contrast – Disney's Lighting Lane with Universal's Express Pass
We at Touring Plans HQ frequently receive questions about Walt Disney World's Lighting Lane and Universal Orlando's Express Pass. Both offer shorter queue waits with different tradeoffs. In this article, we will cover Lighting Lane and Express Pass, their benefits, and downsides, and tell you if either is worth your purchase.
Last updated / republished June 5, 2023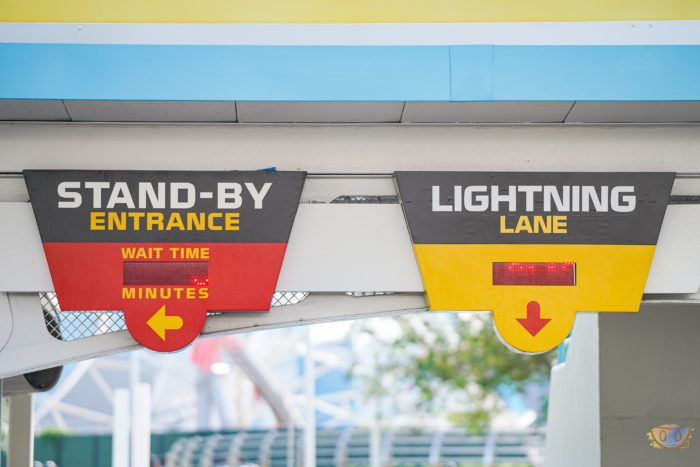 What is Disney's Genie+? What is Lighting Lane?
Genie+ is a paid service offered through the Walt Disney World app that includes Lighting Lane (LL). Lightning Lane is a rebranding of the old FastPass queue: guests with a Lightning Lane reservation skip the standby line and use a special line to access the attraction. Guests book hour-long Lighting Lane return windows for attractions using the My Disney Experience app. In addition to Lightning Lane options that are included with Genie+, each park has one or two Individual Lighting Lane (ILL) attractions. These reservations must be purchased separately from Genie+, which means you can reserve an Individual Lightning Lane without buying Genie+.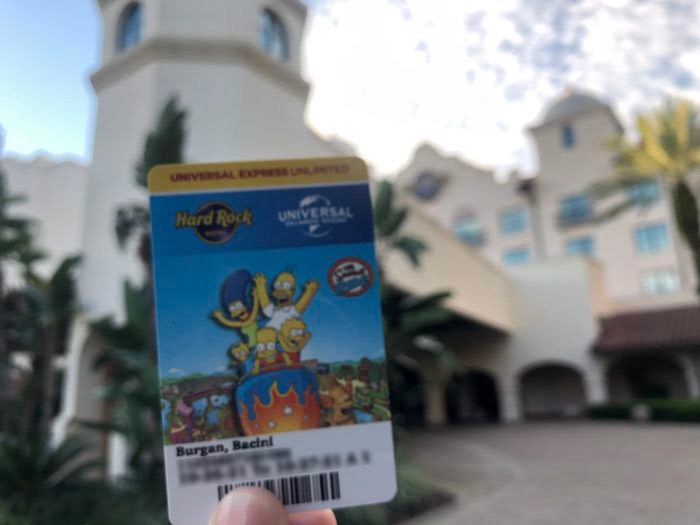 What is Universal's Express Pass?
Universal's Express Pass (Express) is a paid upcharge queue option that promises to reduce wait times by half. Guests who purchase Express are granted admission to a special Express Line queue anytime to access the attraction more quickly. The standard Express Pass grants access once per attraction, but an unlimited option is available, as is a two-park option.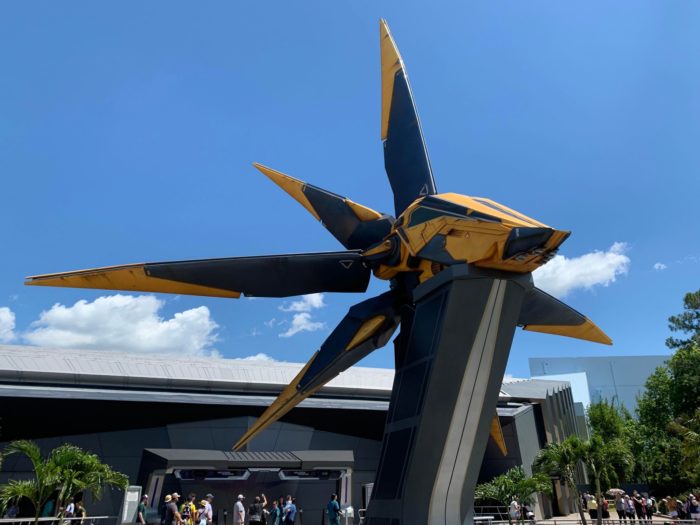 Pricing
Genie+ starts at $15 per person plus tax at Walt Disney World theme parks. ILL costs between $7 to $30 per person plus tax but can only be bought once per attraction per day. A family of four can purchase Genie+ and one ILL per day at a maximum cost of $140 plus tax.
Express Pass starts at $89.99 per person plus tax, with emphasis on "starts". Most days Express Pass costs over $110 per person plus tax, with pricing during Christmas week for a two-park Unlimited Express Pass reaching $279.99 per person plus tax. A family of four buying a standard Express Pass should expect to pay at least $400 plus tax, all the way up to over $1200 during peak times.
Grab a bag if you are hyperventilating, staying at a Premier Universal Orlando hotel includes an Unlimited 2-Park Express Pass for each guest for each day of your stay, including check-in and check-out dates. There are not currently any Genie+ discounts available based on where you are staying at Disney World.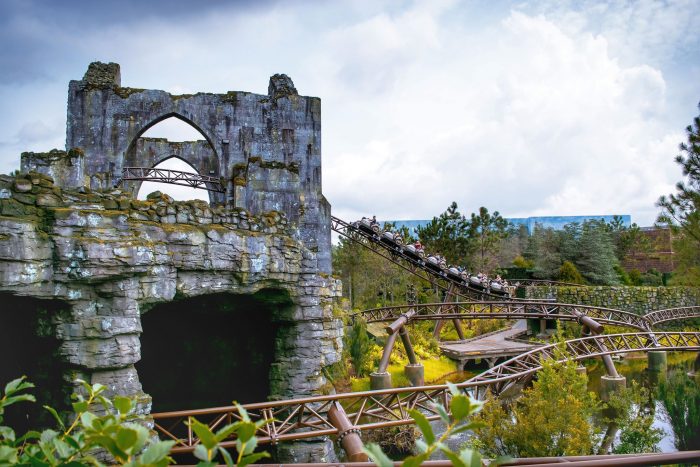 Touring
Lighting Lane is a ride reservation system so you must plan a few steps ahead. If you book one attraction at a time without following a plan you could still spend hours on benches. Our specialized Touring Plans include suggestions for booking LL and ILL times to optimize your touring.
Express Pass is an as-you-go line-skipping option. Simply show up to the queue, scan your pass, and you'll be admitted to the Express queue. Your wait in line might be longer than LL attractions, but that is a trade-off of this system. Using our Touring Plans with an Express Pass is like cutting through butter with a hot knife.

Pros & Cons
So far we have avoided directly comparing the two products because they aim for two different goals. Lighting Lane wants you to plan out your day through attraction reservations, while you might be in line for only 10 minutes you might need to find other things to do for two or more hours while you wait to get into that short line. Guests trade flexibility for super short lines.
Express Pass on the other hand only promises to cut your wait by half. In our testing Express lines are usually 20 minutes or shorter, but some attractions during busy times might see Express waits reach over 45 minutes such as Reign of Kong. Unlike Lightning Lane, Express does not require using a smartphone app – just scan a ticket for access. Guests trade away super short lines for the flexibility of riding attractions at any time.
Genie+ and LL must be purchased for each person each day going to the parks and cannot currently be purchased in advance. Express Pass can be purchased in advance of your visit. Express Pass is also included with your stay at Universal Premier hotels. A family of four at Caribbean Beach for $250  per night might still pay $60 a day for Genie+, and upgrading to a Deluxe at $500 per day still does not include Lightning Lane access. That same family of four could stay two nights at Royal Pacific at $430 per night and receive three days of Unlimited Two-Park Express for free.
Every major attraction at Walt Disney World is accessible by Lighting Lane or Individual Lighting Lane Reservations. At the time of this writing, Hagrid's Magical Creature Motorbike Adventure is the only attraction without Universal Express offered. Universal does not offer individual purchases of Express access for attractions either, so you must pay for the full Express offering to access only one attraction.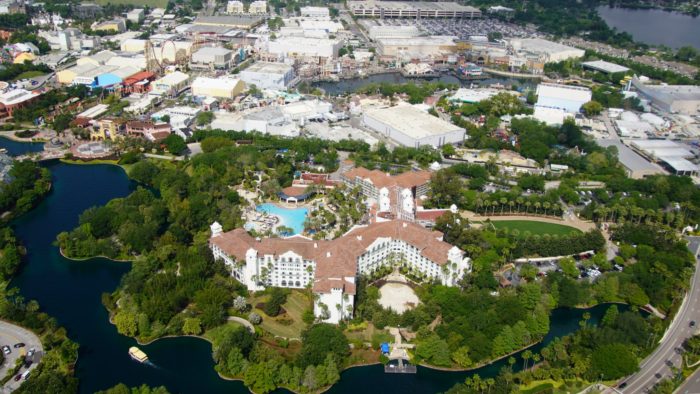 Touring Plans Says…
Genie+ might appear to be cheaper at $15-$35 per person versus Universal's $79 at the lowest. What we have found is more guests purchase Genie+ and it is a more essential part of a Disney World visit. Read up on our Touring Plans Blog posts on Genie+, Lighting Lane, and Individual Lighting Lane to determine if any of these options are good for you.
Express is more expensive per person when purchased separately. We advise staying at a Universal Premier Resort for a free Unlimited Two-Park Express Pass for every day of your stay. Let our Touring Plans Travel Agents help you maximize the Complimentary Express Pass!
Quick Glance

*At the time of writing Hagrid's Magical Creature Motorbike Adventure is not participating in Universal Express Pass.
Have you used Lightning Lane or Express Pass? Which is your favorite? Leave your thoughts in the comments below!
Originally published September 12, 2022