Update on Grace, the Animal Kingdom Baby Gorilla
We've been periodically checking in on Grace, the gorilla born at Disney's Animal Kingdom on May 1, 2019.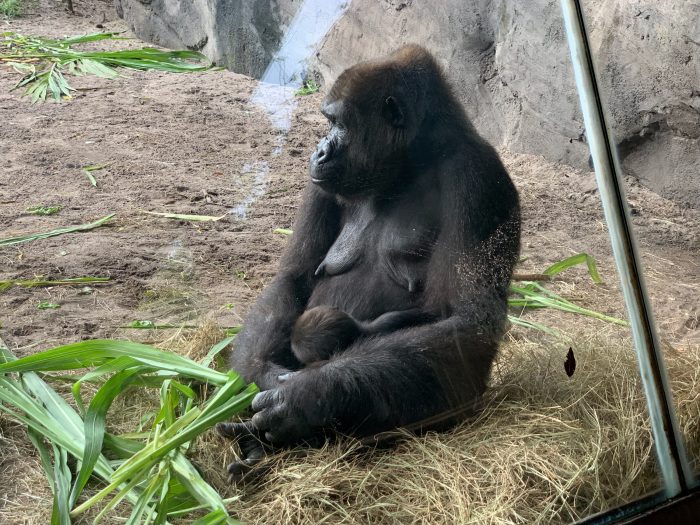 Speaking with keepers at the Animal Kingdom's Gorilla Trail this week, we learned that staff at the park have had no physical contact with Grace and, barring injuries or other medical emergency, they do not plan to have any physical contact with her for several years. Grace is small for her age, but her female siblings and her mother were also small when younger, so cast members are not worried.
Grace is nursing appropriately and appears to be gaining weight. She is awake for much of the day and is making progress with her motor skills. Here you can see Grace, her mom, and several of the other gorillas in a primate enclosure.
Photos: Christina Harrison