Another Update on Grace, the Animal Kingdom's Baby Gorilla
One of our favorite things to at Walt Disney World is to check on the development of Grace, the Animal Kingdom's baby Gorilla.
Grace is now four months old. Here she is, peeking around her Mom, Kashata.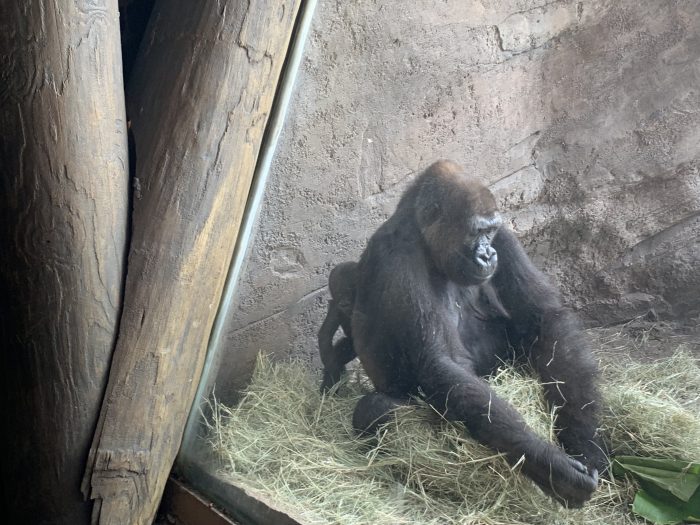 In speaking with a keeper, we learned that Grace's brothers are rough with her because when they were small, the older sister of the family, Lilly, was rough with them. Lilly is currently nine years old. They are keeping Lilly in the enclosure with Grace and Katasha, with the hope that she will learn baby care skills from Katasha.
Take a look at some of the family members in action.
Photos: Christina Harrison