The Villas at Disneyland Hotel Opening Date and Booking Info
The Villas at Disneyland Hotel are opening for business on September 28, 2023. The Villas are the newest Disney Vacation Club resort, adding DVC capacity at Disneyland. Until the point-based rental begins, bookings will be in cash and will open on March 17, 2023 — or earlier if you are a DVC member or Magic Key Holder.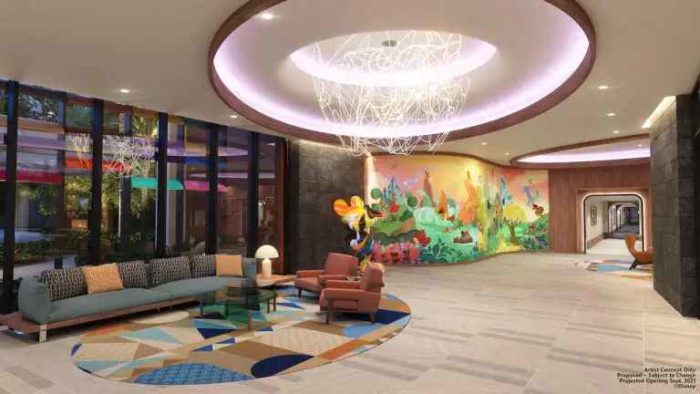 We only have concept art to show you because that's all that Disney has released, but we'll run through the details including dates and room types below. Prices have not been released yet.
Booking Dates:
Wednesday, March 15
Disney Vacation Club Members can begin to make rental reservations by calling Member Services at (800) 800-9800
Thursday, March 16
Disneyland Resort Magic Key holders can start booking rental reservations by contacting (714) 956-6425
Friday, March 17
All guests can make rental reservations online at Disneyland.com/VillasDisneylandHotel or by contacting (714) 956-6425.
Availability is limited. DVC members and Magic Key Holders must call Disney directly to book, but if that doesn't apply to you feel free to request a quote now and the agents at TouringPlans Travel will get your reservation made post haste once booking opens to the public.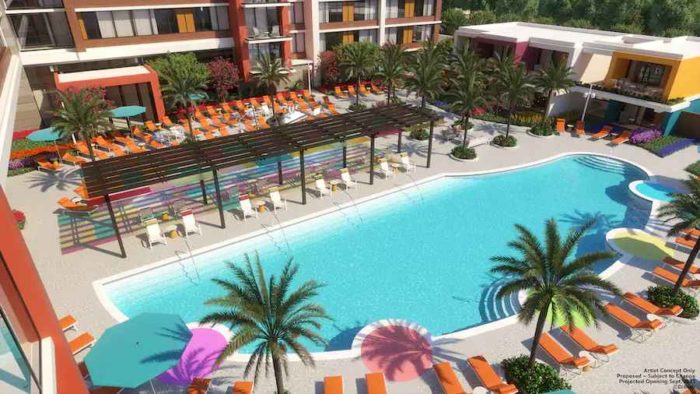 Rooms and Theming at the Villas at Disneyland Hotel
The Villas at the Disneyland Hotel is a 12-story tower and offers the usual selection of Disney Vacation Club room types. Along with Deluxe Studios, 1 & 2-bedroom Villas, and 3-bedroom Grand Villas, there is a Duo Studio that sleeps two. Click to browse the concept art in the gallery below.
Duo Studios sleep two and are themed to The Jungle Book. Baloo and Mowgli preside over the bed in a room filled with forest colors.
Deluxe Studios sleep up to four and are themed to either Sleeping Beauty or The Princess and the Frog.
The One-Bedroom Deluxe Villas sleep up to five and are themed with vibrant colors from Fantasia. In addition to separate sleeping spaces, these rooms have full kitchens and laundry.
Two-Bedroom Deluxe Villas sleep up to nine. Decorated with soft greens and themed to The Princess and the Frog, these rooms have full kitchens and laundry.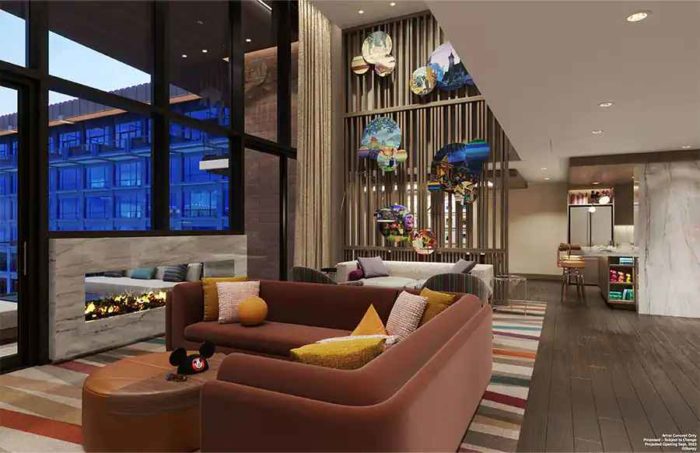 Three-Bedroom Grand Villas can accommodate up to 12 guests with both indoor and outdoor spaces. The Bambi-themed master suite is on the first floor. The rest of the lower level space is devoted to a full kitchen and large open-concept living area complete with fireplace. This gathering area extends outdoors to a spacious balcony.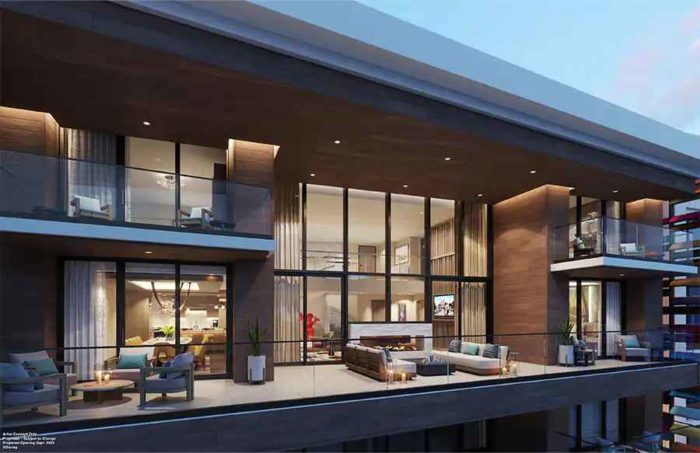 The second floor is accessed by a spiral staircase and features two bedrooms inspired by Frozen and Moana, as well as the villa's laundry facilities.