We're Here for You – Get to Know Our Travel Team
Planning a vacation is fun, but it can be overwhelming. Whether you want to visit Walt Disney World or explore more of the world, a vacation is an investment. And to get the best return on investment you're going to need some help. Our TouringPlans Travel Team is here for you. Our team loves to travel as much as you do, so we thought it would be good to get to know them a little better, plus we've included some travel tips for you.
Our TouringPlans Travel Team and Their Tips
Michelle McKnight
Favorite Travel Tip: My favorite travel tip is to Rope Drop. Rope dropping is nothing more than a term for arriving at or before a posted opening time, such as for a Disney Park.  I refer to it as being first in line somewhere or booking early. Rope dropping isn't just a term I use in the Disney Parks, as it can even apply to other destinations such as the Louvre Museum in Paris for their daily opening. By arriving early, you can gain more value for the price you pay and help to avoid crowds. The term can also apply for booking vacations, such as rope dropping Disney Cruise Line because their prices are the lowest the day they are released.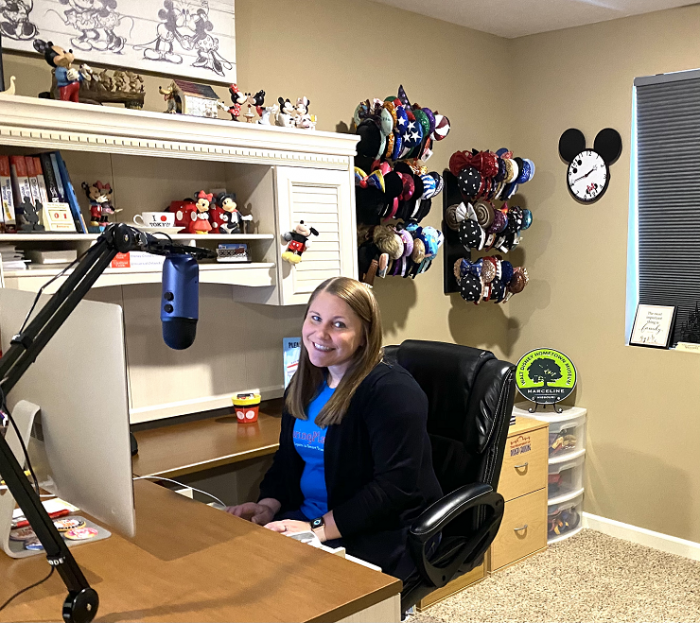 Favorite Vacation Memory:  I traveled to Europe with my husband and 3 children in 2019 to explore Europe and it ranks as one of my favorite vacation memories. We explored London, Paris (including Disneyland Paris), Barcelona, Cannes, Florence, and Rome. We traveled by plane, train, automobile, and we also spent 5 of those nights on a Disney Cruise. Traveling internationally was so educational for all of my family, and we immersed ourselves in the culture with local guides. Being able to experience different countries for the first time with my family was such an amazing experience.
Favorite Thing About Being a TA:  I love working with families to create lifelong memories. The advice I give helps to reduce stress and allows families to relax and enjoy their time together. Whether it be an extended family vacation or an adults only trip, the memories created are priceless.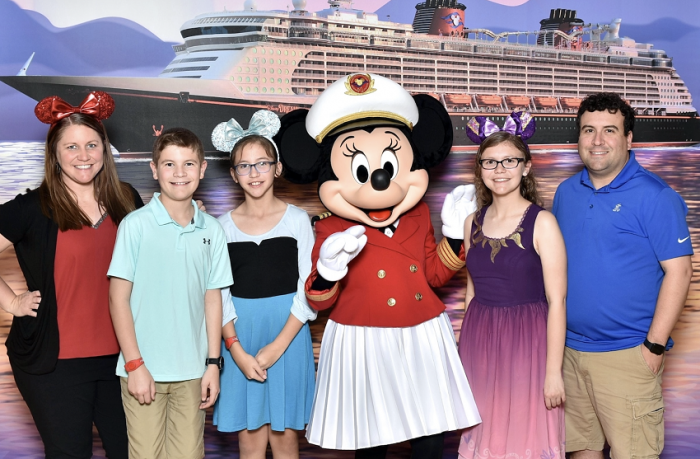 Sarah Goff
Favorite Travel Tip: Don't overthink travel. If a vacation or destination is on your radar, then make it happen. Money is a renewable resource. Take the trip!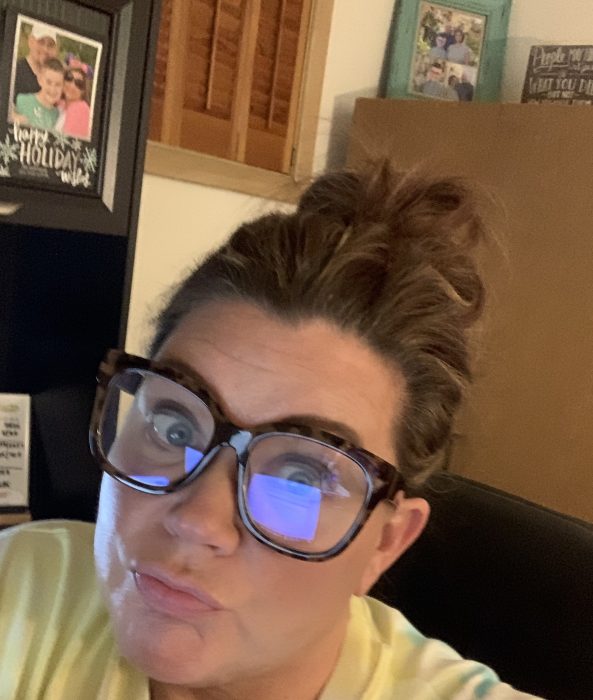 Favorite Vacation Memory: My favorite vacation memory is from the first Royal Caribbean cruise that my now-husband and I took together right after I graduated from college. This was the first time he had ever flown or cruised and experiencing that as a couple was pure magic! We had an absolutely perfect day at Magens Bay in St. Thomas that I will carry with me forever.
Favorite things about being a TA: My favorite thing about being a Travel Agent is the fact that I get to put all my knowledge and experience to good use to help someone else create their own memories. Being able to customize and tailor travel plans for each of my clients is an absolute joy!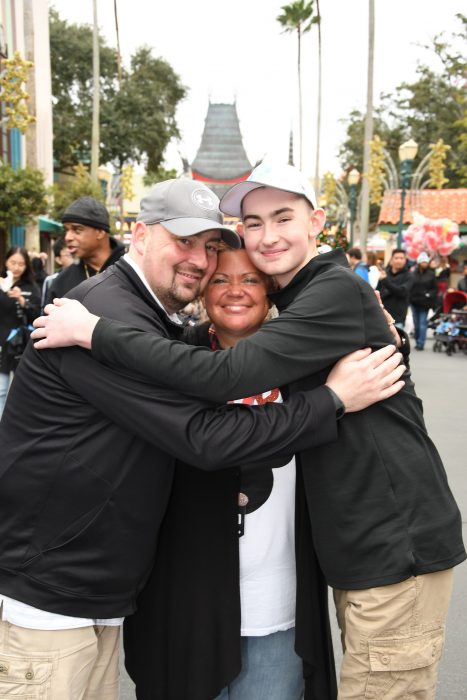 Kelly Ybara
Favorite Travel Tip: There are so many little tricks that I use when traveling, from how I pack the items in my suitcase, to items I pack in my carry on, to the places I visit, and they all vary slightly depending on where I am traveling to. I think one that is always consistent is making sure I have all of my necessities packed in my purse and/or carry on. I have found this especially important since having children. I always think about where I am traveling to and what things I will need if my luggage gets lost or if I get stuck in the airport overnight (which has happened).
Some of the items I always make sure to pack include ID, cash and credit cards (depending on where you are one may be more handy than another), medications that anyone in my family needs, snacks (this is especially important when traveling with kids), lip gloss, wipes, phone & charger, a sweater, and of course my computer and charger so I can help my clients while I'm on the road! However, I think my most important travel tip would be to HAVE FUN and EXPLORE!!
Favorite Vacation Memory: I have so many amazing vacation memories and most include the beach, but I think my absolute favorite was taking my 2 kids to Disney for the first time. There is just something about seeing the pure joy and amazement in their eyes when seeing the castle for the very first time when rounding the corner at Main Street U.S.A.
Favorite things about being a TA: I absolutely love helping my clients take their initial vacation plans and ideas and turn them into a reality with amazing memories to cherish for a lifetime. I also love when clients send me text messages and photos from their trip just to tell me how amazing it is and that they wanted to share a picture from an excursion they were so excited about, the view from the balcony of their stateroom, or a character dining experience that they were so excited we were able to book. Seeing my clients' joy from the photos they share make my heart so happy and make me love what I do even more!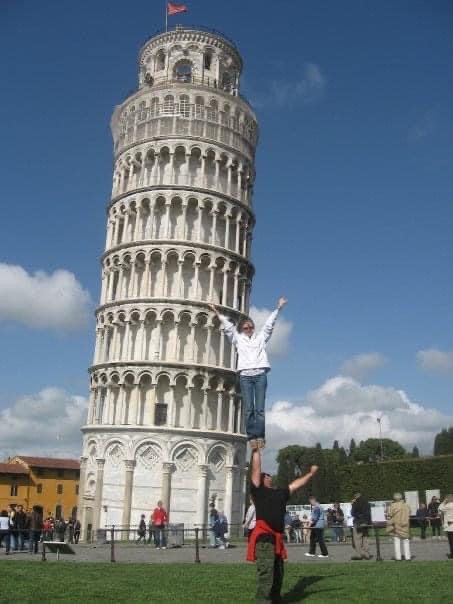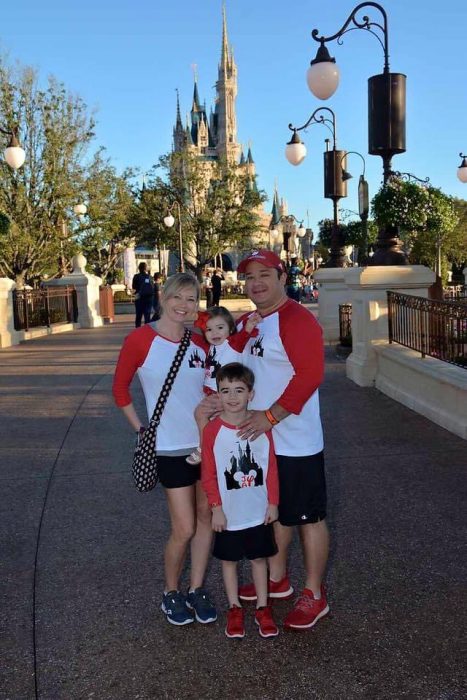 Gina Akin
Favorite Travel Tip: Ask your Travel Agent lots of questions! So many clients will say "I am sorry to bug you!" I have tons of travel knowledge stored in my brain just waiting to be used. While it is fine to do your own research, there is a lot of misinformation out there and I am here to help and provide clarity. Your questions are a great barometer for me to understand your level of comfort with your travel destination and I can pick up from where you are and add to your knowledge so that your expectations are set exactly where they need to be to have the most enjoyable experience. I am more than happy to schedule a phone call or answer a list of e-mail questions. It always helps when I have a bit of a buffer to prepare for your questions, so text messages are not always ideal for non-emergency situations.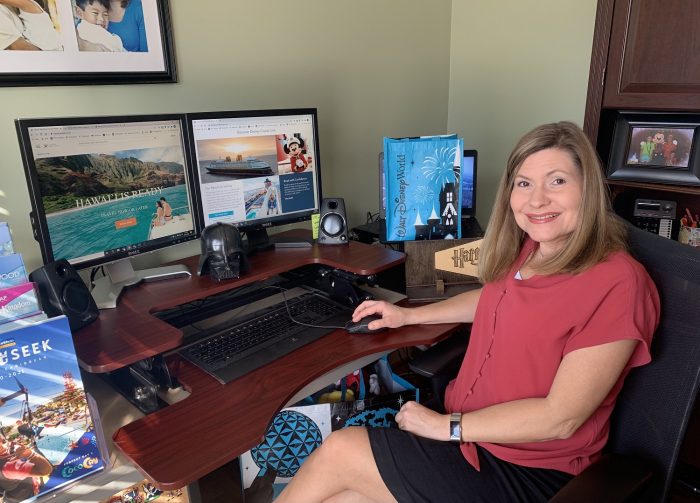 Favorite Vacation Memory: My favorite vacation memory has to be my wedding where I married my best friend and biggest supporter in Ocho Rios, Jamaica. My destination wedding sparked a passion for travel that has led to so many lasting memories. The memories made on vacations over the past 25 years have provided layer upon layer of richness to life. Watching my children grow up in favorite destinations through the years and exploring new destinations together has been spectacular.
Favorite things about being a TA: My favorite thing about being a TA is being a sounding board for dreams and making those dreams a reality. When a client comes to me with their ideas about what they want to experience on their next vacation, I love using my expertise to make their experience happen in a way that meets their time constraints, personal desires and budgetary needs. From solo travel to multigenerational trips, I want to make sure that your dreams are heard and that we incorporate details that pave the way for unforgettable moments to happen along the way.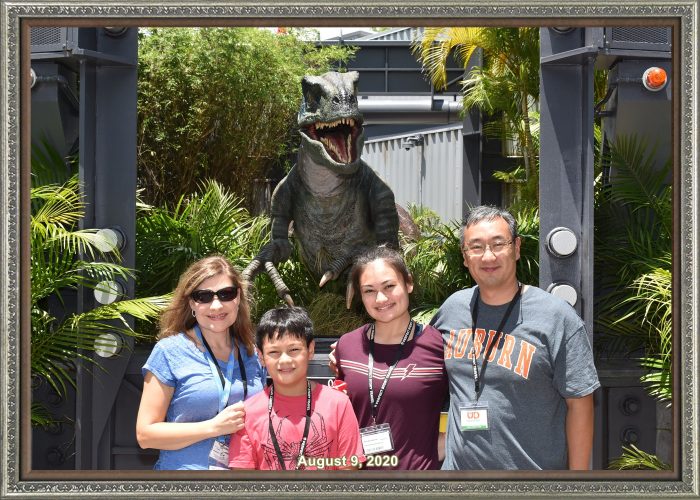 Jennifer Upton
Favorite Travel Tip: Don't take more than you can carry yourself. You never know when you'll need to transport all your luggage on your own. No one will ever notice that you've worn the same shirt twice!   🙂
Don't be afraid to use a map or ask for help. Even in places where English is not spoken widely, you can always find someone who does. But also don't be afraid to get lost or deviate from the plan… sometimes the best experiences happen when you least expect them to.
Favorite Vacation Memory:  Visiting Tivoli Gardens in Copenhagen before we boarded the Disney Magic for our Northern European cruise in 2015. It was my twins' first visit to Europe and that day was the first time they rode a roller coaster with an inversion. Walt Disney visited Tivoli Gardens several times in the years prior to the opening of Disneyland and drew much inspiration from it.
Favorite things about being a TA: Watching the plan come together to create a memorable vacation. I love helping families make their vacation dreams come true and it's my pleasure to handle the details so my clients can focus on the fun.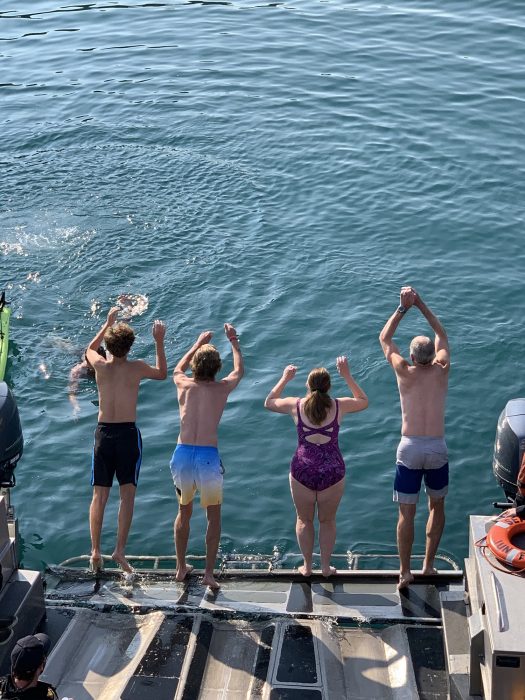 Missy Blair
Favorite Travel Tip: Take care of yourself while on vacation! Stay hydrated, and wear sunscreen and comfortable walking shoes! Pack your patience, have a good plan but also allow room for spontaneity!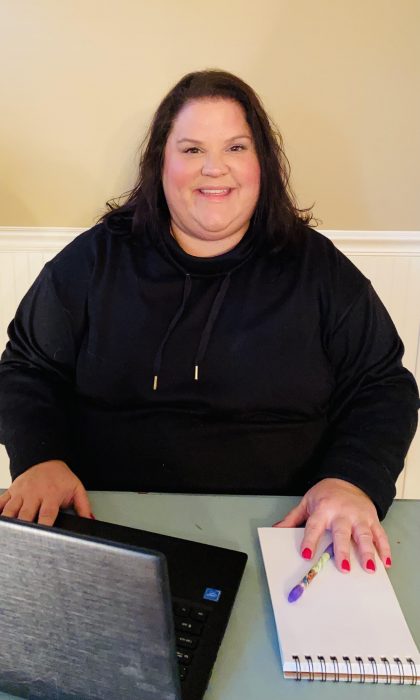 Favorite Vacation Memory: There are so many, but the first that comes to mind is a Disney Cruise Line memory. While snorkeling on Disney's private island, Castaway Cay, my family and were searching for the infamous Mickey statue that sits underwater in the lagoon. We paddled around for a while and when finally swam upon it I got teary eyed in my snorkel mask. Here we are in paradise feeling relaxed and having fun in the sun! Such a precious memory! I remember thinking, this is my job, I assist clients in getting her to experience this for themselves. I'll never forget the feeling of being so blessed to share my experiences with them!
Favorite things about being a TA: I love when my clients contact me right after they return home. I love hearing the highs of their trip and the joy that they experienced while they were traveling! I'm honored to be a part of their precious memories they have created!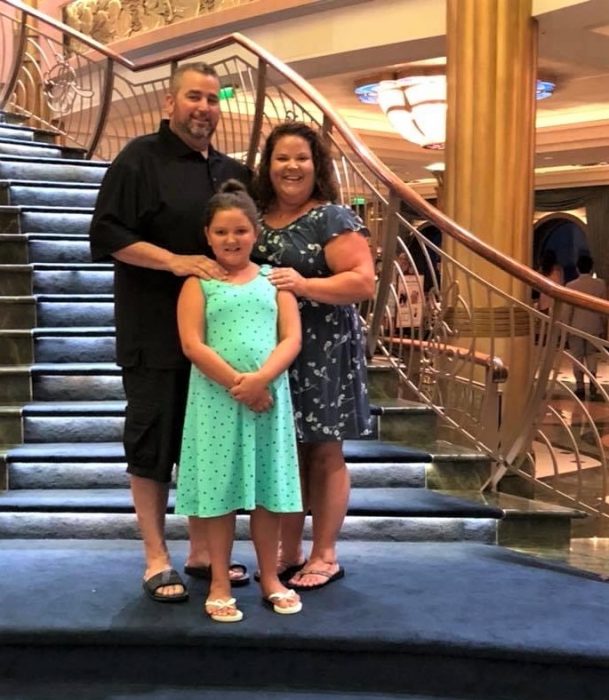 Nicole Rosen
Favorite Travel Tip: Your smartphone is your best tool while travelling. If your destination has an app, download that ahead of time and familiarize yourself with it. Take pictures of things you need to remember, like where your car is parked. Screenshot confirmations, tickets and itineraries because you never know when you'll have trouble getting service. You'll also never know when you'll run down your battery, so don't forget an external charger!
Favorite Vacation Memory: My husband and I becoming honorary members of a very large extended family for an evening at a pub in Ireland. We were there on our honeymoon, and had found this quintessential pub with snugs and live music, and plenty of Guinness. We started chatting with the guy next to us, and before we knew it we were introduced to his cousins, siblings, parents, aunts and uncles. You always hear how friendly people are in Ireland, but you don't understand until you experience it. Just one of the reasons it's a magical place!
Favorite things about being a TA: I love when clients come back from their trip and tell me that it was stress-free because of how prepared they were. It makes me happy to know that they were able to go and make beautiful memories with their families, and not fret about all the little details, because everything was taken care of ahead of time. It's also pretty fun to live vicariously through my clients, and be a little part of their adventures.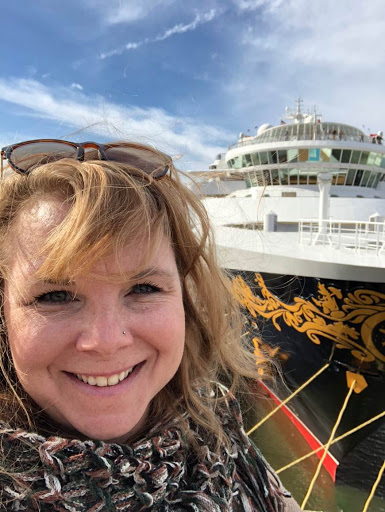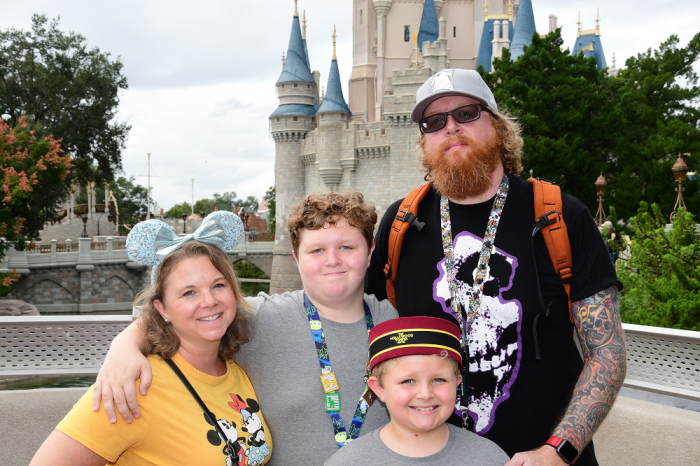 Alex Cenac
Favorite Travel Tip: My philosophy is "Less is More" at WDW. Slow down and be in the moment. There is so much to do and TouringPlans can help you do it all, but you must balance doing it all with enjoying yourself. Your desire to do too much will ultimately take away from the pleasure of your trip. I find that doing less (only visiting 3 parks instead of 4; no park hopper) equates to a more enjoyable vacation and will ignite your desire to return to WDW so you can do the rest!

Favorite Vacation Memory: My favorite WDW vacation memory is always the most recent vacation. We recently went to WDW with my brother-in-law and his family. Between our two families of seven, there were 14 of us in all, so we rented a house together. We followed the "Less is More" philosophy and had a fantastic time visiting all of the parks at our own pace. It was fun seeing the parks through the eyes of my nieces and nephews and it was invigorating seeing my daughters excitedly sharing their wisdom with their cousins. Throw in a few adult-only dinners at California Grill and Topolino's and it was a great trip for all!
Favorite things about being a TA: My favorite thing about being a Destination Specialist with TouringPlans is that we are truly "experts in smart travel." It is rewarding to share your expertise with clients (armed with the Lines app and TouringPlan) and hear about their great family vacation. Most of my clients are professionals with stressful jobs, so they need stress-free vacations. Not only do I take the stress out of the vacation, but I also pride myself on taking the stress out of the planning. There is no better feeling than to have a new client reach out after a past client told them about their positive experience working with me on their last trip. Client referrals are a testament to the fact that I always put my clients first, resulting in high levels of client satisfaction.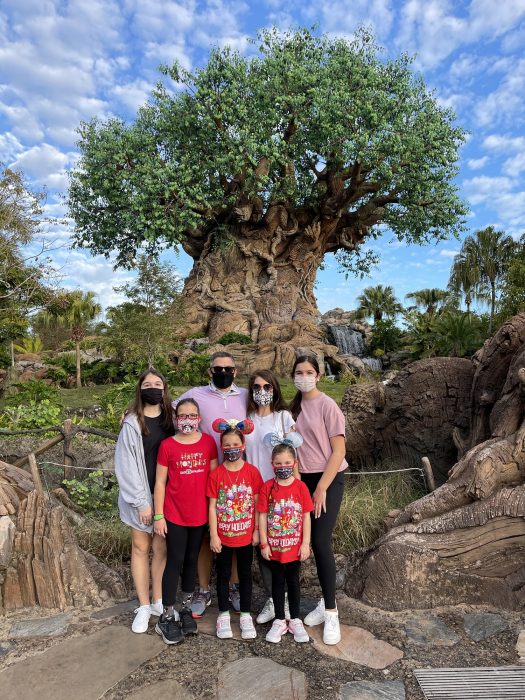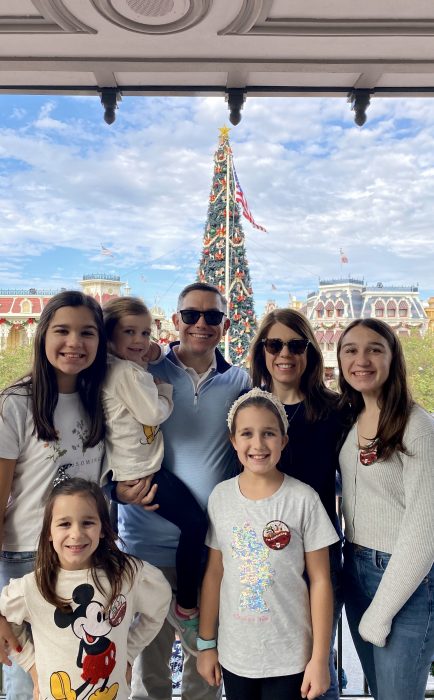 Stephanie Hudson
Favorite Travel Tip: Take a picture of your passport and store it on your phone. Print it out as well and bring it with you just in case.
Favorite Vacation Memory: Making Memories with my children. Dune Buggies, Riding Elephants, Sunset cruises.
Favorite things about being a TA: I love talking to and meeting new people and helping them make memories that will last a lifetime.
Hopefully these travel tips are helpful to you. We also hope that by getting to know our Travel Team a little better you can see what a great resource they are and that they love a relaxation vacation as much as you do. Learn more about
booking travel with us
.
Have you ever worked with a Travel Agent before? What questions can we answer about our Travel Team's abilities?