What I Love! A Trio of Fun!
Today's edition of What I Love is this trio of silly and sweet posts from some of our long-time Liners!
Liner Armadillo_Alert
My family loves camping at Fort Wilderness Resort! When we vacation at Walt Disney World and stay at the Campsites at Fort Wilderness, it's usually a full family trip that includes my parents, siblings, and my siblings' significant others.  This trip was no exception.  Camp mornings usually consist of waking up early enough to cook breakfast at the campsite before showering and heading to the parks for the day. 
This particular morning, the guys in our party went off to the Comfort Stations to complete their morning rituals while my Mom, my two sisters, and I made pancakes and sausage for breakfast.  By the time breakfast was eaten we were running a bit behind schedule and the girls still needed showers.  We asked the guys to take care of cleaning up after breakfast (which included doing the dishes) so we could get moving.
The ladies returned to the campsite after our showers to discover that the guys had indeed complete their assigned tasks.  Just not quite in the way we expected. I love the moments of silliness with my family that Disney provides!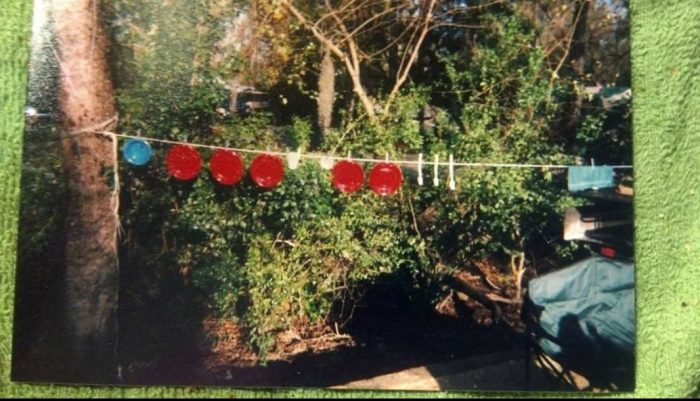 Liner Cat4ou
Without a doubt, my daughter Karlee's favorite Walt Disney World memory is her experience at the Bibbidi Bobbidi Boutique. Her grandma made her this dress to bring with her since her favorite princess is Belle. She is already saving her money for our next trip so that she can go again! I am so thankful for the pictures from the Memory Maker photographers that day.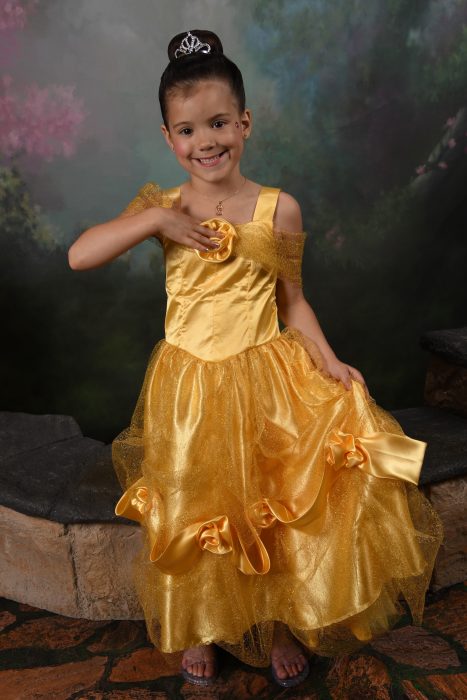 Liner Ruth
My photo is of my husband and I in January on our first "couples only" Walt Disney World trip. We had a fantastic time experiencing old favorites and trying brand new rides and restaurants. We had so much fun that we booked a '"Bounce-Back" offer for October!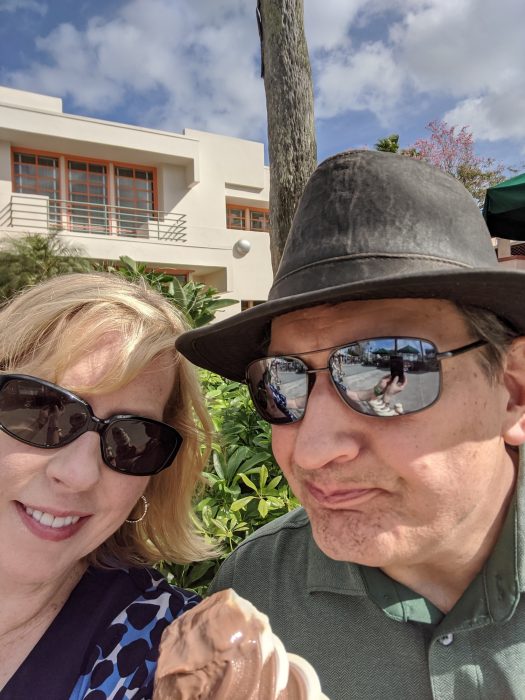 Thank you for reading and submitting your own What I Love memories. If you haven't already done so, please send us your pictures and tell us a bit about what you love and we will feature you here on the blog! Christina@touringplans.com