What I Love! Must Love Disney
When we came up with the idea for this series (we = Len, amped up after free-play at the Frontierland Shootin' Arcade) tried to think of my favorite memory of my favorite place and I arrived at two conclusions. First of all, both of my favorite memories involve introducing people to Walt Disney World. Secondly, they are very different introductions.
My husband, Dion, had never been to Walt Disney World until I surprised him with a trip for his 32nd birthday. We weren't married yet, but were discussing the idea seriously and in order for that to happen I had to make sure he loved Disney as much as I did. Yes, the other stuff about finances, values, family, blah blah are important, but this was a big one too. Well, I am happy to say that I planned that trip well – I used my autographed copy of the Unofficial Guide to Walt Disney World (signed by Len annually, with my name misspelled) and everything truly went perfectly.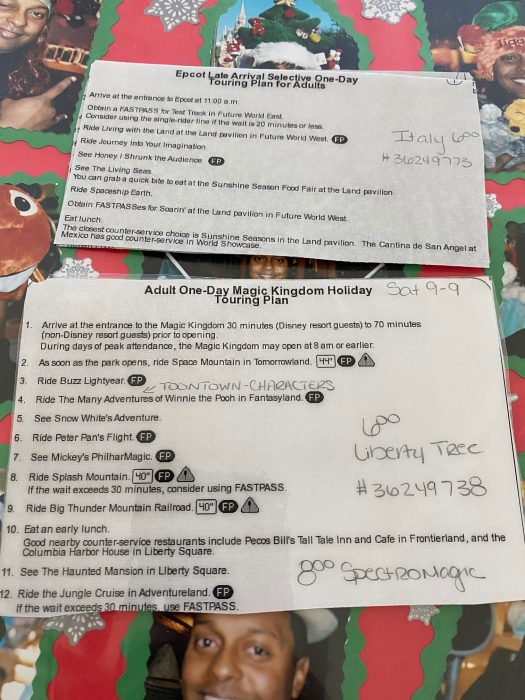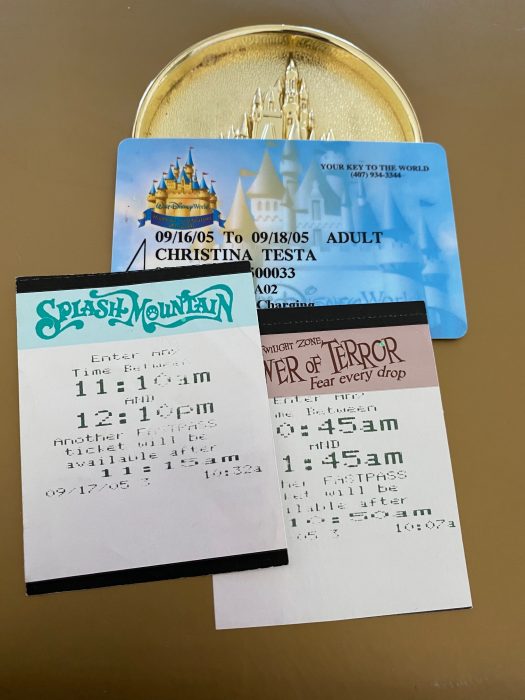 Our first park of that visit was EPCOT and his first ever ride was Soarin' Over California (I miss you oranges!!). He was able to meet Mickey Mouse and the rest of the gang as they stepped off the double decker bus that used to signal the opening of EPCOT. The Voices of Liberty sang happy birthday to him, he loved Dole Whip and Casey's and even asked for ears. All of the pixie dust and magic came together to make a memorable few days. Almost as important as his love for The Country Bear Jamboree and The Tiki Room, Dion came back from that trip a die hard TouringPlans devotee. He told me afterward that he was initially nervous about my intense (focused) and scary (energetic) dedication to staying on plan. We came home totally exhausted but we were two huge Disney and TP geeks instead of just one. It was a good few days.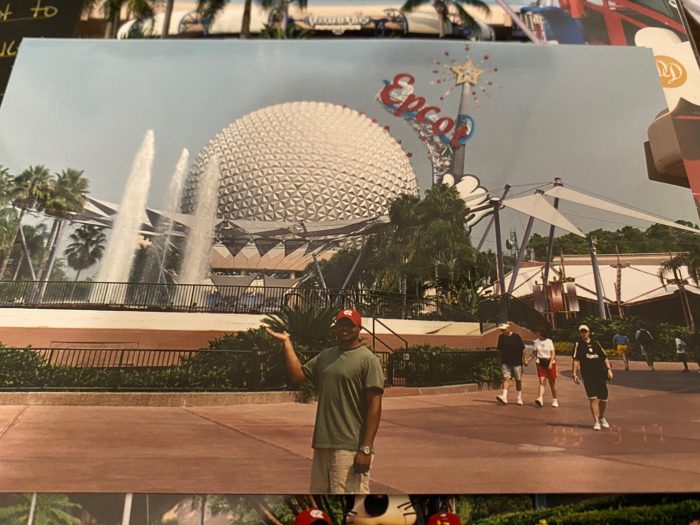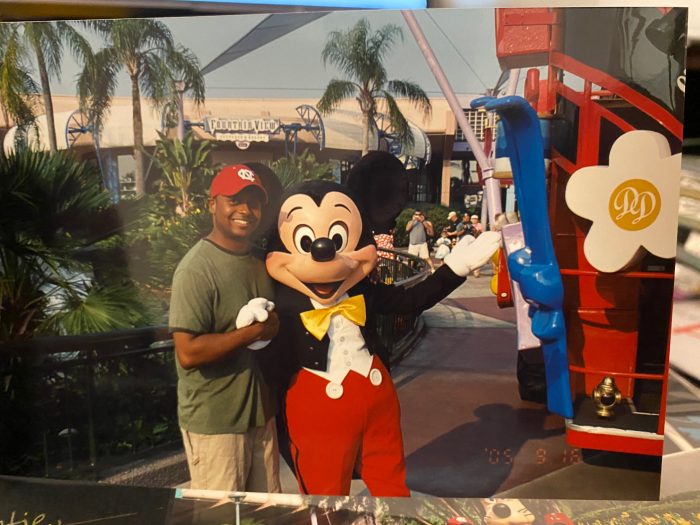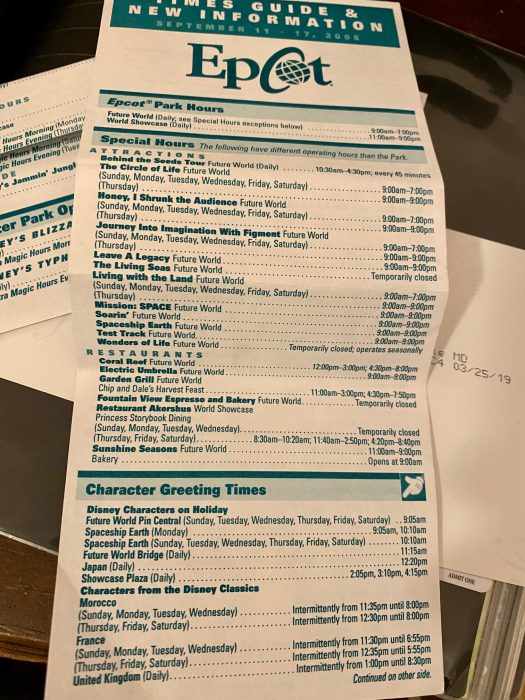 Flash forward one Las Vegas wedding, a move to Rockville, MD, two big job upgrades, and lots of trips to Walt Disney World, and we were ready to have a family. I always knew I wanted to be a mommy and I often thought of the trips our future family would take to our favorite parks. Five years, many rounds of IVF, a few surgeries, and countless hormone injections later, and my sweet nurse at the fertility clinic we used finally got to give me good news. (Shout out to all of those strong ladies who only think in TTC acronyms. I see you!) Our daughter was born in 2013 and had her first trip to Walt Disney World while she was still in diapers.
This introduction to Disney was very different from the adult trip with just Dion years before. There was just as little sleep but it wasn't because we decided to head to Pleasure Island after Illuminations. A place that I wrongly assumed I knew so intricately was foreign to me with this loud little nugget. I had no clue how many snack, water, diaper, and wardrobe change breaks would be required. I totally under-budgeted the amount we would spend on plush babies. I also completely underestimated the number of times I would cry while watching her experience things for the first time. It was the trip I waited years to have and I was happier than I can explain.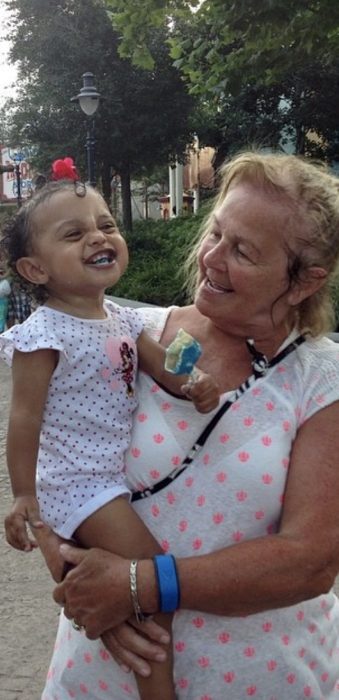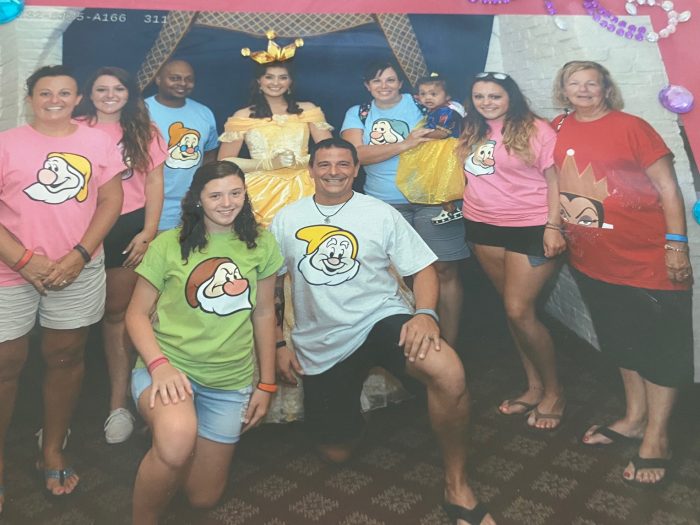 We now live in central Florida and obviously go to the parks often because of my job and I still cry when she gets to do or see something special. Since Gigi is now 7, these tears are regularly met with an eye roll or exasperated sigh but too bad. I'm the Momma.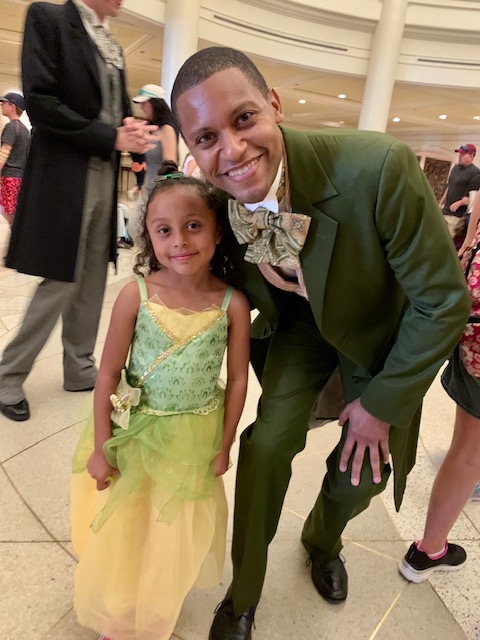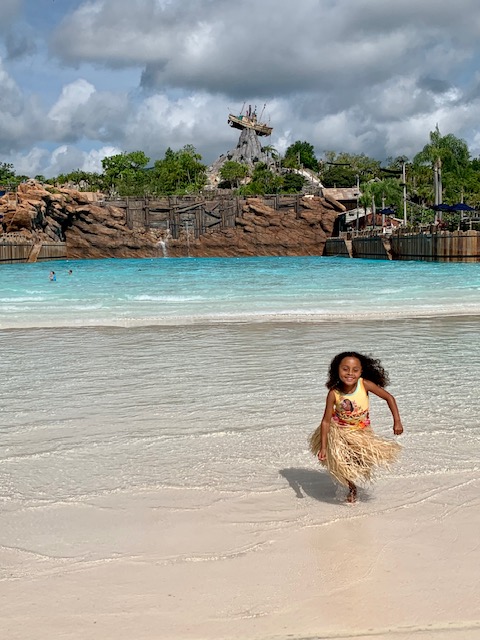 Thank you for reading and submitting your own What I Love memories. If you haven't already done so, please send me your pictures and tell me a bit about what you love and we will feature you here on the blog! Christina@touringplans.com