Wine Bar George Introduces Frozcato Sugar Cookie Sandwich
O-M-G! If you love Dole Whips, you are going to love the newest creation from Wine Bar George. The Disney Springs restaurant is introducing the Frozcato Sugar Cookie Sandwich!
What exactly is a Frozcato Sugar Cookie Sandwich? Well, it takes their Frozcato, which is a blend of pineapple, vodka, and moscato, which then gets layered in between two sugar cookies, which seem to be coated in a nice layer of sugar, and the treat gets finished off with tropical colored sprinkles an pearls! (Some are pineapple designs!)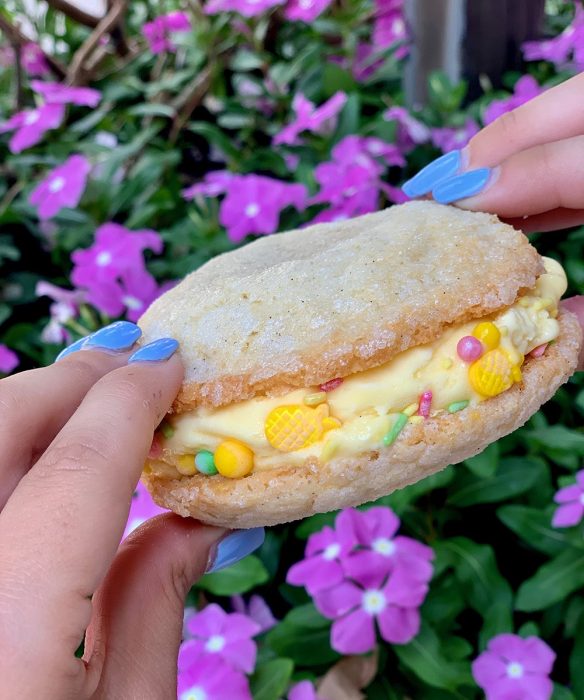 The Frozcato Sugar Cookie Sandwich will go on sale this Friday and will cost $8.00 each. This sweet option will be available all summer long. You'll want to get there early for these though, as quantities will be limited and I can guarantee they will sell out quickly each day.
Who else is going to make sure they grab this cool, boozy treat?