10 Things You Should Know About Disneyland Tickets
Disneyland tickets are a little tricky! Of course, Disney could have made things simpler by aligning its dining plans and ticket options on both coasts, but it didn't. So, there's no use crying over spilled milk! We'll just try to understand both systems. This blog won't focus on how to save money on Disneyland tickets; I covered that in a previous blog. Here are 10 things that may help when you're deciding which tickets to buy.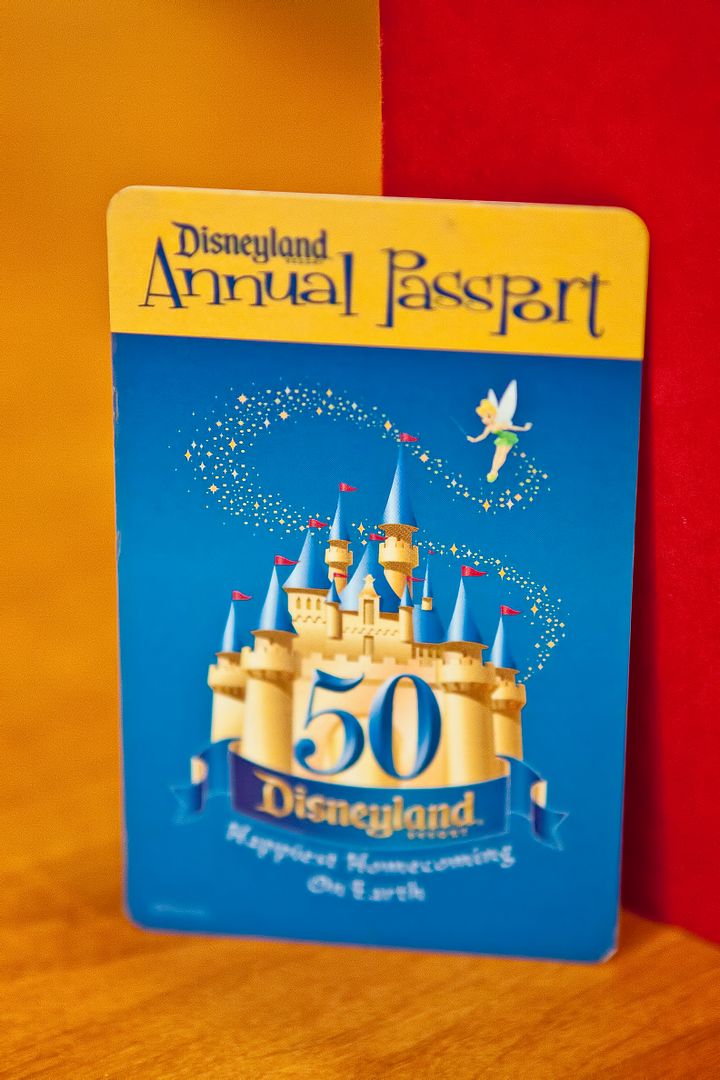 1. Prices Just Went Up – In case you missed the uproar of the last few weeks, on May 13, 2012, Disneyland ticket prices went up. In some cases, they went up A LOT! Disneyland and Walt Disney World ticket prices go up every year, so the fact they went up was not a surprise. How much they went up, however, was a surprise. Disneyland Annual Passes had some of the biggest percentage increases we've seen in a while. If you are looking to save money, there are a few companies that buy large quantities of tickets to sell, and there's a small chance you could still get some tickets at last year's prices through these outlets. You do have to be careful that you're buying from a reputable dealer. If you live in Southern California, I understand some of the grocery stores still have stock to sell. Another option to save money for a few more days is #5 below.
2. Park Hoppers vs. Non-Park Hoppers – We debate Park Hoppers every time we go to Walt Disney World. They are super convenient and give you so much flexibility. So what's the debate? They're expensive! They're $55 extra (before tax) for each ticket if you have a 2- to 10-day ticket; that's over $200 more for our family of four! Is going to another park for a few hours worth $200 to us? Not usually. At Disneyland, however, it's a whole different discussion. First of all, Park Hopper tickets at Disneyland are cheaper than Park Hopper tickets at Disney World. On 2-day or longer tickets, they're only $30 more. And we park hop at Disneyland all the time! There's virtually no touring time loss involved in park hopping at Disneyland. At Disney World, you are probably looking at a minimum of 30 minutes to change parks. At Disneyland, you are most likely talking 5 minutes or less. When the other park is right next door, then yes I want to park hop, and yes I will pay an extra $30 per person to do so!
3. Unused Tickets Expire – A major difference between Disneyland and Disney World tickets is that unused Disneyland tickets expire, generally within a year from when you purchase them (e.g., a ticket purchased today might be valid until December 31, 2012). This is important to remember! At Disney World, sometimes even Annual Passholders will buy day tickets so they can qualify for a package special like the ever popular free dining. Unused Disney World tickets never expire, so Passholders can save the tickets until they don't have Annual Passes, or they can even apply the value of the tickets to another Annual Pass if they are renewing or purchasing them in person. You can not do this at Disneyland: they tickets will expire.
4. No Expiration Option – At Disney World, you can pay for an add-on option called No Expiration. As the most astute of you may have guessed, when you purchase this option, your tickets will not expire! Disneyland does not offer this option. All activated tickets expire 13 days after the first use.
5. Passport Plus – There's another ticket option that isn't available online and is actually considered a package, believe it or not. It's called Passport Plus. It's essentially just a park hopper ticket of two days or more, but because this ticket is considered a package, you also get preferred seating at some of the shows in Disney California Adventure. Here's a big tip for you: as of right now, the prices for 2012 have not gone up for the Passport Plus. They are scheduled to go up on June 11, 2012. You can save a good deal of money if you didn't get tickets before May 13. There's a $13 flat fee when purchasing these tickets, no matter how many you order.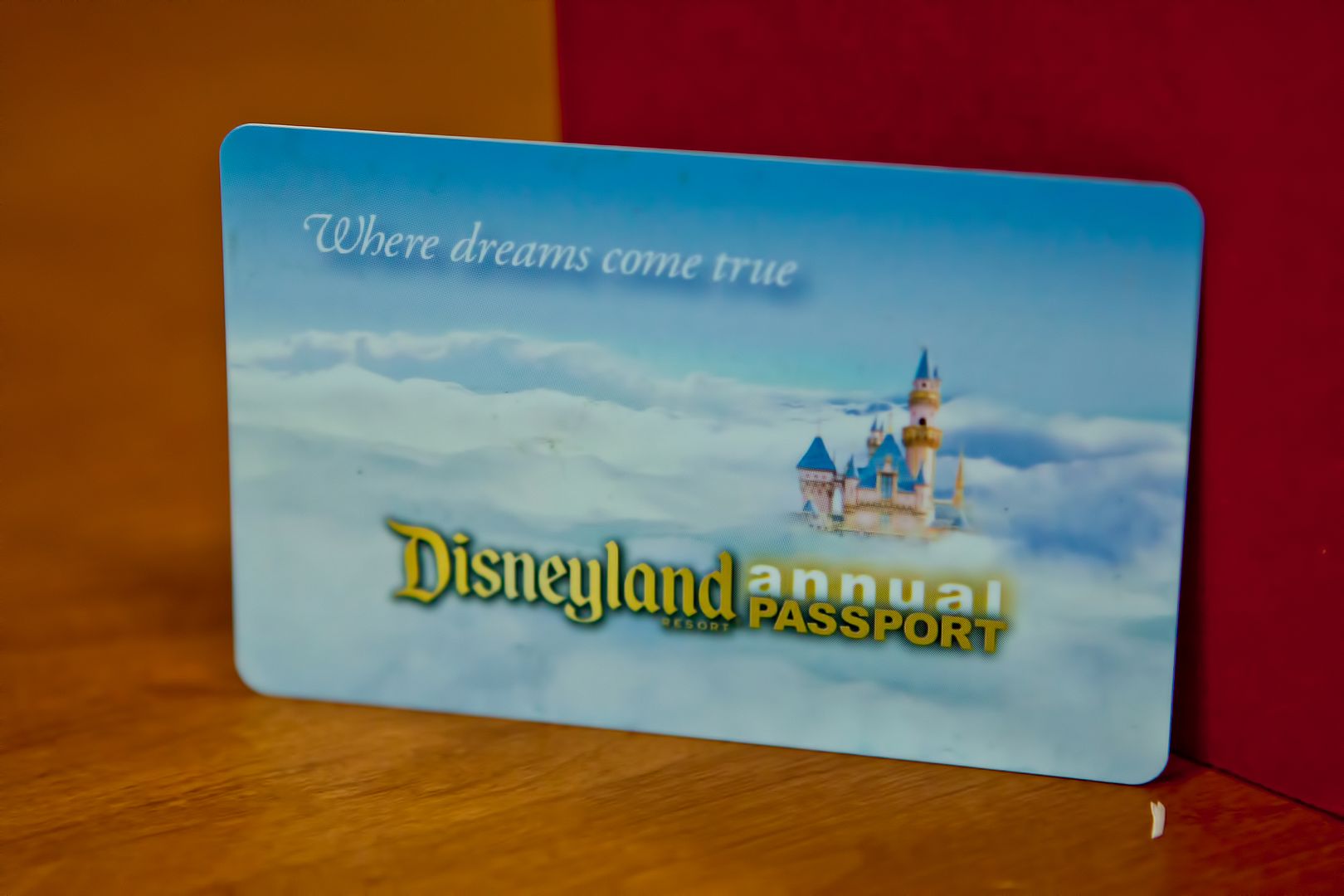 6. You Can Buy Tickets that are Not Listed – Number 5 above is not the only ticket option that's not listed online. If you look at the Disneyland site, you will see the most number of days on a ticket is 5, not including Annual Passes, of course. It was 6 until the ticket prices went up, and you can still get 6-day Passport Plus tickets. But you're really not limited to 5 or 6. Once you get to Disneyland you can actually add days onto those tickets for just a few dollars a day. Just ask at Guest Services.
7. You Can Use Disney World Tickets at Disneyland – You cannot, however, use Disneyland tickets at Disney World. This is not a money saving venture since Disney World tickets cost more than Disneyland tickets (although that margin just got a lot narrower), but if you've got some Disney World day tickets (not Annual Passes or complimentary tickets!) that haven't expired, you can use them to get into Disneyland. This has to be done at the front gate and could change, but it's been working lately. Don't bother calling Disneyland to confirm this; the odds are decent that the cast member you get on the phone will have no idea you can do this. It only works at the gate, and you can only exchange one day at a time. If you get a cast member who has never heard of this, ask for a supervisor.
8. Some Tickets are Mailed to You – At Disney World, whenever you book a package, your tickets will be given to you when you check in at your hotel. They'll be on your room keys, a.k.a. Key to the World cards. At Disneyland, when you book a package at a Good Neighbor Hotel, Disney will actually mail your tickets to you (and I mean snail mail, not email). If you are getting close to departure time and you haven't received them, you need to call and see where they are. Once you arrive at Disney, if you don't have them you may be out of luck.
9. 3-Day Park Hoppers Get You Early Entry into Disneyland – Early entry at Disneyland is known as Extra Magic Hour or Magic Mornings (Disneyland can't seem to settle on a name for this benefit). Unlike Disney World, you do not have to be staying on-site to get early entry privileges. Anyone with a 3-day or higher ticket can take advantage of Magic Mornings (this does not apply to Annual Passes, but see #10 below for the exception that proves the rule!). Disney just announced that starting June 18, 2012 (just a few days after Cars Land officially opens!), resort guests can also get early entry into Disney California Adventure on select days, and they're calling that Extra Magic Hour. There are rumors that this privilege will extend to guests with 3-day or higher Park Hoppers soon after. The current schedule for Extra Magic Hour at Disneyland is Sunday, Tuesday, Thursday and Saturday. For California Adventure, it's Monday, Wednesday and Friday.
10. Annual Pass Early Entry – See, I told you this was confusing! Annual Passholders can register online for Annual Pass Early Entry this summer from June 18-September 13. Annual Passholders pick dates for one early entry into each park. The entry day options are actually the opposite of the above. Disneyland is Monday, Wednesday and Friday, and California Adventure is Sunday, Tuesday, Thursday and Saturday. You can find the details here.
Even though the differences between Disneyland and Disney World tickets are confusing, don't let them dissuade you from visiting Disneyland! It's awesome! Now, do you have any questions? Does anybody else have any details we should know about Disneyland tickets?