Disney in a Minute: What is a Disney Snack?
We're here with a series of quick posts, "Disney in a Minute," bite-sized nuggets of information that can better help you understand a Disney term or planning topic. Enjoy!
The term "snack" seems self-explanatory – it's a small-ish quantity of food meant to tide you over between meals. But Disney being Disney, they've found a way to complicate things. In Disney parlance, a snack is a portion of food that can be acquired using a Disney Dining Plan "snack credit."
Disney World snacks are identified on menus and signs with a small purple and white checkerboard symbol. If an item is marked with this symbol you can purchase it using a Disney Dining Plan snack credit. (You can also buy it with regular money, but then the snack designation doesn't really matter.)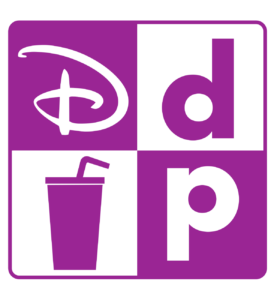 In practice, the Disney snack designation covers many single-serving food and non-alcoholic beverage items that cost less than $7.00. There are plenty of exceptions to this rule of thumb, but that's the best current parameter. Many Disney snacks are sweet or salty foods with minimal nutritional value (fun though they may be) such as candy, popcorn, or ice cream bars. Other Disney snacks take the form of a single-serve beverage such as a bottle of water or soda. But there are also a number of whole food items (fresh fruit) or savory items (main dishes from the Epcot Festival food kiosks) that provide real sustenance and may even substitute for a small meal.
Using a snack credit for item that could be a simple breakfast or light lunch is a great way to stretch the value of your Dining Plan. The roster of snack items is constantly changing. At any given time there may be more than 1,000 different items across Walt Disney World that qualify as snacks. There is no comprehensive master list of all snack, but if you keep your eyes open, you'll start to see the snack symbol everywhere.
Here are some examples of Disney snacks (click photos to expand):
Have a question about a Disney term that is unfamiliar to you? Suggest it here for an upcoming Disney in a Minute segment.