10 Ways to Save Money Onboard Your Disney Cruise
Woo hoo! Everyone's favorite topic – saving money! Last week I talked about how to save money when booking a Disney cruise, so today let's talk about saving money once you board one of DCL's amazing ships! 10 ways to save money onboard.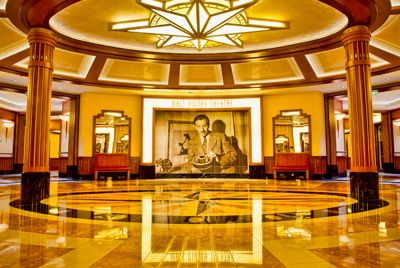 1. Don't Buy Food Onboard – After 11 cruises, I have never spent a dime for food onboard. Oh wait! I lied. I did spend money on the adult restaurants. Totally by choice, totally worth it. Other than that, never a dime. Disney sells some packaged snacks outside the theaters and from room service, but those are so easy to avoid! There's free food everywhere! You can do without M&M's for a few days! Substitute free ice cream or room service in their place! Or veggies! Yes. I meant veggies. Similarly, if you get a soda from a bar or room service, they're going to charge you. Don't. Go up to the pool deck to get a soda to drink with your room service. Take a soda from up there into the theater. It's that easy. You can also buy specialty coffees and smoothies, but again, free coffee is always available and free drinks are occasionally available (see #3 below)! If you do feel a need to buy a nice coffee, make sure you get a coffee card! You'll get the sixth one free, even if it's on your next cruise!
2. Don't Buy Food Off the Ship – There's food everywhere on that ship, so don't pay for it somewhere else! I am rarely known to miss a meal, but even I hate to pay for food in ports. When possible, we eat a big breakfast before getting off the ship and then wait until we get back on the ship for our next meal. There's so much food that you've already paid for onboard! We don't want to waste it!
3. BYOB or Look for Opportunities to Get Free Adult Beverages – As a teetotaler myself, my advice to save money would normally be not to drink, but I realize this isn't the preferred option for everyone. So, take advantage of reducing your costs or even snagging free drinks while on your vacation. First, Disney is one of the only cruise lines that allows you to BYOB onboard. I don't know much about alcohol, but I'm pretty sure bringing it with you costs less than buying it onboard! The only restrictions are that it must go in your carryon, which must fit through the x-ray machine. No coolers are allowed. FYI, if you bring a bottle to the dining rooms to enjoy with your meal, you will be charged a corking fee.  Second, there are also some opportunities for free drinks onboard. The Captain's Reception offers free drinks, plus you get to meet the Captain and his officers. Additionally, if you're a Disney Vacation Club member or a Gold or Platinum Castaway Club member (meaning you've sailed Disney more than 5 times), the respective receptions serve mimosas. Finally, if you're staying concierge you will also have a reception with free drinks on boarding day, and in the lounge in the evenings if you are on the Dream or Fantasy.
4. Bring Bottled Water – Bottled water is great to have for times like getting off the ship for a shore excursion, but it's expensive onboard (and Disney will try to sell you some the first day). No problem, bring your own! Similar to alcohol, you can't pack it in your suitcase, but you can bring it in your carry on. Hopefully, a rolling carry on considering how much a few bottles of water can weigh. If you can't do that, then bring some refillable bottles (or use the ones Disney gives their repeat guests if you are, indeed, a repeat guest) and fill them with ice and water from the drink stations.
5. Do Your Own Excursions – Disney has some wonderful excursions, and if you can swing them I wouldn't discourage it! If you book an excursion with Disney, you will likely have a first-rate experience and you will have the confidence to know that Disney is taking care of all the details (and the ship won't leave without you!). But, there are cheaper ways to have fun in port than paying Disney's high excursion costs. First, there are less expensive transportation options you can get on your own: cabs, busses, trains, or walking. You'll have to do some research in advance, but you can get to most of the same places Disney will take you on an excursion for much, much less money. Second, you can often do the same excursions Disney is offering by booking them yourself (and, of course, finding your own transportation). In Nassau, for example, you can often save a lot of money on a day at Atlantis by booking a night at the Comfort Suites next door which gives you access to all of Atlantis. Sometimes you can even find a room at Atlantis for less than the cost of the official excursion. You won't spend the night, of course, but you will check into the Comfort Suites and then enjoy Atlantis, all while saving potentially big bucks. Understand, however, that doing excursions on your own means you are willing to take certain risks. You don't want to be late, because the ship will not wait for you (unless you are on a Disney excursion)! Also, if you pre-pay for a port activity yourself that doesn't allow refunds, you will be out the money if the ship can't dock or has to change its itinerary. But, with all that said, I've done excursions on my own in multiple different countries and have never run into a significant problem.
6. Get Cheap Stateroom Upgrades – Possibly! No guarantees on this one, but it's worth a try. Once you arrive at the port and are checked in, go right to the supervisor's desk to see if there are any upgrades available. If there are, they are a fraction of the price you would have paid if you'd upgraded beforehand. Don't book a category you won't ultimately be happy with, but if you get to the port early and you're sailing during a time where the ship isn't as full, try your luck.
7. Take Your Own Pictures – There are Kodak moments happening all over the ship all day long! And Disney will happily take pictures of your family and charge you a small fortune to buy one. Sometimes your pictures can be just as good though. The Disney photographers aren't allowed to use your camera, but the character handlers and servers are, and the family behind you in line won't charge you anything if you ask nicely! Well, they shouldn't anyway! If they do, there may be something very wrong there. So, get your camera set up the way you want and hand it off! Compare pictures, and if yours is just as good or will serve your purpose, then save some money. There are times, of course, when it's worth it to spend some money on Disney's pictures! Disney has giant soft boxes, multiple flashes going, they're set up and they know what they're doing. I recently cruised with 27 ladies, and there was no way I could get a good picture of all 27 of us on a dark-ish stairway with one flash and no ladder. I happily paid that $19.95 for a memory I wasn't able to capture myself.
8. Get Pins/Souvenirs Beforehand – This is a money saving tip that's often passed around for Disney World and Disneyland. The same principle applies on a cruise. Souvenirs onboard can be expensive ($200 for a gorgeous red pillow, anyone? Dear husband of mine?). If you know your kids are going to want to go crazy in the stores, find some good deals before you leave and bring them with you. Have something waiting for the kids when you get back to the room at night. Or when they wake up in the morning! Get some pins on ebay (make sure they're real Disney pins) and bring those to trade onboard. You can spend a fortune in those little stores, but you don't have to!
9. Wait to See Movies Onboard – Did you know Disney shows first run movies onboard? Call 1-888-325-2500 and find out what's playing on your cruise. If Disney has a move premiering in North America while you're onboard, it will PremEAR (see what they did there?) the same day onboard as well. When a big movie release happens, it will show for weeks or even months onboard. We saw UP the night it premiered, Pirates of the Caribbean 3 a couple of weeks after it premiered, Monsters University when it premiered, and we're planning on seeing Frozen onboard in November. For a family of four, that's a big savings!
10. Find Free Wi-Fi – If you really must stay in touch, try to avoid the very expensive internet onboard. Wait until you're in port. We became experts at finding free Wi-Fi this summer on our Mediterranean cruise. Check out Wi-Fi options in the ports you're visiting. Yes, there's an app for that! Take a few seconds to log in and check in back home. Okay, and yes, to post on social media to make your friends jealous. Don't take too long though! It's a vacation!
Oh, and as I mentioned last week – don't forget to rebook onboard! So, do you have any other good tips for saving money onboard?