10 Ways the TouringPlans Blog Can Help You Plan Your Disneyland Vacation
If you are reading this post, odds are good that you know what a valuable tool The Unofficial Guides are when planning a Disney vacation. If you're even thinking about visiting Disney, then go to the store (or click on the link). Now. Get one. The Unofficial Guide to Disneyland will provide you with tons of invaluable planning information for your Disneyland trip. Have you ever considered, however, how TouringPlans.com and the TouringPlans Blog round out the great info from The Unofficial Guides with the latest up-to-date news straight from Disneyland?
Of course, there have been a lot of Disneyland blog posts over the last year. While we still haven't covered everything, and there will be many more blog posts to come, this collection of posts is already a tremendous planning resource. So, let's organize all these blog posts and see how they can help you plan and enjoy the best Disneyland vacation possible! Oh, and as a tip, don't forget to read the comments on the posts, because our readers have terrific insights too!
1. Should you go to Disneyland Resort? – If you've never been, the first question you probably have is – should I go to Disneyland? If you've been to Disneyland, you know the answer to that question is an unqualified "Abso-freaking-lutely!" But if you're unfamiliar with the joy that Disneyland can bring, you may need a little more convincing. My first blog post for TouringPlans was an appeal to even the staunchest of Disney World aficionados to try Disneyland. Several other TouringPlans bloggers have either visited Disneyland this year (some for the first time!) or are about to, and they have shared some superb insights. Ryan Kilpatrick has been researching his trip and listed things he has learned in the process. Katie came from behind the scenes to share her planning. Suzannah shared her tips, and Henry let us in on his planning. Tom Bricker is trying to convince everyone who will listen that they need to visit Disneyland in 2012. In addition, if you are ever in doubt of the beauty you will see at Disneyland, you'll want to get a copy of Tom's book – Disneyland: Sunrise to Sunrise. The pictures will blow you away.
2. When to go? – When is the best time? That's the million dollar question, isn't it? Any parent with school age children knows the answer to this question and doesn't like it. But sadly, as the crowd calendar will testify, the quietest times at Disneyland are when school is in session. If avoiding crowds is your goal, there's no way around it. But, can you still have fun when crowds are out in full force? Tom says absolutely! Once you've decided you can go, crowds or not, you may want to consider at least one trip during the holidays. it's a small world holiday will probably be enough to convince you all by its lonesome.
3. What to bring? – What to bring to Disneyland has about the same answers as what to bring to Disney World. I wholeheartedly agree with Dave Breiland when he says – Water! Tom has some good and, of course, fashionable Touring Attire advice. Hopefully my blog post last week on logistics can help too! And, as a teaser, I've got a blog post on packing coming next week. I know you're waiting on the edge of your seat for that one!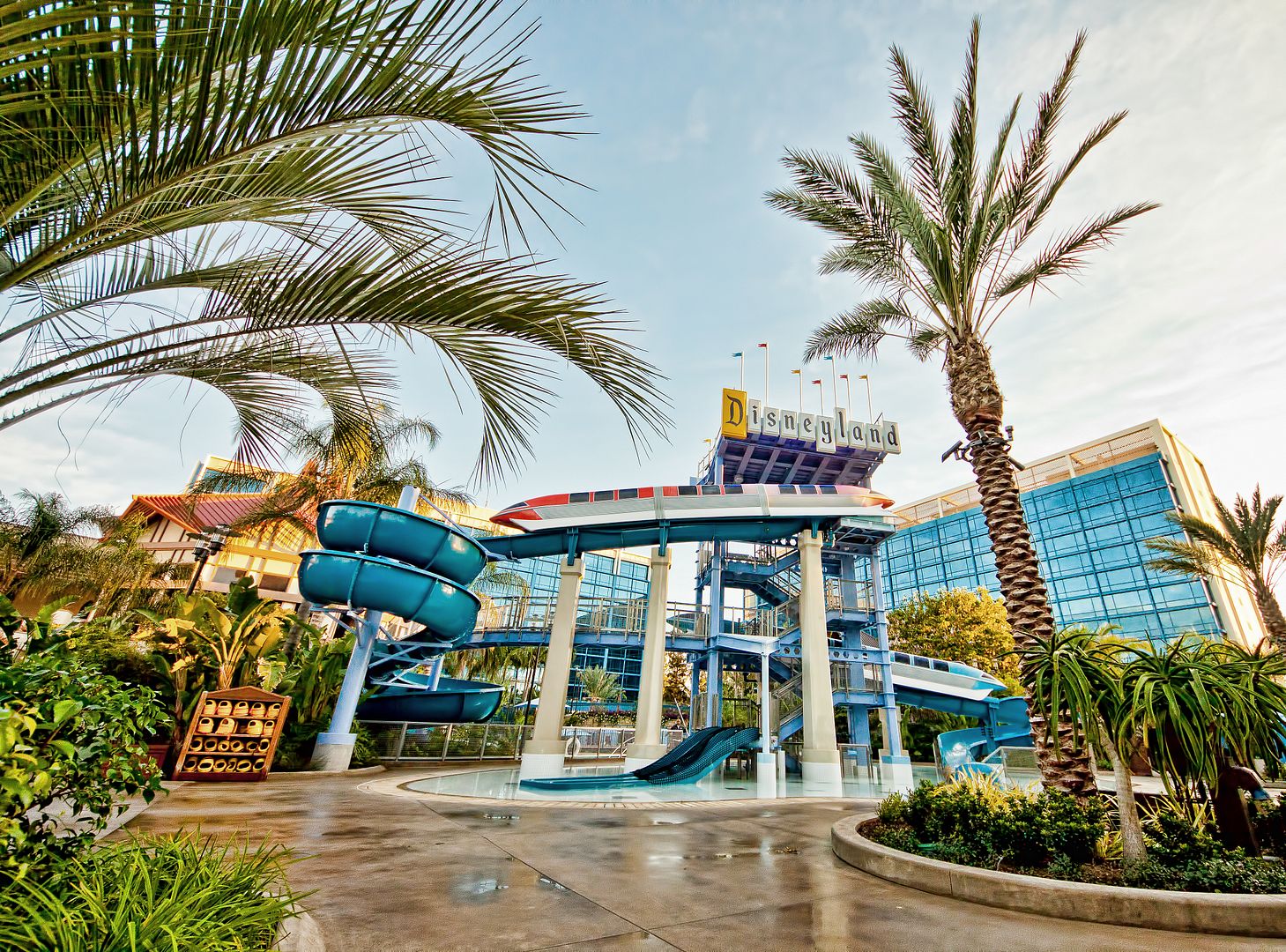 4. Where to stay? – There are so many good options at Disneyland! I've done blog posts on all three Disney hotels and the Disney Vacation Club villas so you can make a more informed choice. They are Paradise Pier, the Disneyland Hotel, and Disney's Grand Californian Hotel and Spa. At Disneyland, offsite hotels are a good option too, as I discussed here. Tom has a blog post dedicated to the Desert Inn and Suites. Nate Parrish did a blog post about using Betterbidding.com to get a cheap offsite hotel. And finally, if you're a family of more than 4, this blog post may help you find something offsite.
5. What kind of tickets? – What kind of tickets do you need (because Disneyland tickets are very different than Disney World tickets)? There have been a couple of blogs that may help you decide. One was a recent blog post that explains some things you may not know about Disneyland tickets. Another was this how to save money blog post which may help with the decision-making process as well.
6. Where should I eat? – Here's the fun question! Where to eat?! Seth Kubersky has a great blog post about offsite dining. I've done blog posts on my favorite counter service locations and snacks in the Disneyland parks and Downtown Disney. Tom's blog post will make your mouth water for Christmas desserts. Finally, another thing to factor into your decision is whether or not to get the dining plan (which, like tickets, is very different than at Disney World).
7. Which attractions to tour? – Which attractions are worth your valuable time? If you're a Disney World regular, you may be interested in some wonderful shows that are only at Disneyland. Here are some excellent rides that are also not at Disney World. And you certainly don't want to miss rides that are in both parks but better at Disneyland. We've had a few blog posts on some individual attractions – Storybookland Canal Boats vs Casey Jr. Circus Train, some extra information on Pirates of the Caribbean, The Haunted Mansion, Disneyland Trains, Fantasyland hidden gems, and enough World of Color information to convince anyone it's worth it to stay late in the park! Here's a Time Lapse video by Tom, and some Tips and Tricks for seeing the show by Katie.
8. What else should I do? – In other words, what are some things to do in and around Disneyland that I may not have thought of? First, here's a blog post I wrote on often overlooked attractions. Seth wrote a great one about the best queues at Disneyland. Here's one I did on wonderful places to relax in the parks. If you were thinking about entertainment for the adults at night, here's a review on Trader Sam's. Finally, if you were looking for something else to do in Southern California (and there is so, so much to do!), here are some side trip ideas.
9. How to tour effectively? – Touring effectively? That's what we're all about! You should probably start with one of our Touring Plans. Or how about Computer Optimized Touring Plans? Seth has given us a No Rides No Stress Touring Plan with links to all four parts. And you certainly don't want to tour without the Lines App!
10. Has anything changed? – No matter how many times you've gone, it always helps to see if anything has changed before you leave! That's definitely one place we can help. Whenever there are significant or interesting announcements, like a ticket price increase; summer edition of Magic, Memories and You; Starbucks is coming (!); or watch out for June 15!, we've got you covered. And, don't expect Disneyland to send you an email to tell you the monorails will be delayed in opening. You can also find out what's coming to DCA, and every week get an update from Seth in Last Week's Updates. Finally, if you haven't visited Cars Land yet, get all the latest news and reviews right here on the TouringPlans Blog!
Can you think of any other blog posts that helped you plan for Disneyland? Or, what other Disneyland topics would you like to see covered that would help you plan and enjoy your next trip?