100 Things I Wish I Knew Before My First Disney Cruise
I've been on a lot of Disney cruises, and I've learned a lot along the way. I'm still learning! The first cruise was intimidating for a non-cruiser, and there were some things that would have been helpful to know beforehand. So, here's a list of 100 things that may help you out as well.
Planning
1. Prices do not get lower than opening day – Book on opening day. They don't get lower. Even last-minute booking specials don't generally take prices lower than opening day.
2. Don't count on an upgrade – Upgrades are Rare! Book the room you'll be happy in.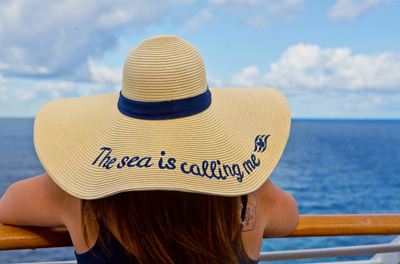 3. Staterooms are small – Although the standard rooms are some of the biggest in the industry, staterooms are small. Prepare accordingly.
4. Concierge is amazing – Concierge is expensive, but my word I love it. If you can swing it, do it.
5. Check required travel documentation – Check the travel documentation required for your itinerary and get it.
6. There's a Facebook group for your cruise – Find your cruise group on Facebook to connect with, and learn from your fellow cruisers.
7. Fish extenders are fun – Fish extenders (a guest-organized "secret Santa" type of gift exchange) can be a lot of fun, especially if you have small children. It's fun to get presents.  They can also be a crazy amount of pressure to find the perfect present, so decide if it's worth it to you and sign up! (You can often find fish extender groups in your cruise Facebook group.)
8. You can waitlist Main Dining – If the dining you want is full, waitlist it by calling or having your travel agent call.
9. You can request a dining rotation – If you want to eat in a certain restaurant on Pirate night, or a certain one on formal night, you can request it!
10. Check in online ASAP – Do your online check in early so you have the best selection of Port Arrival Times.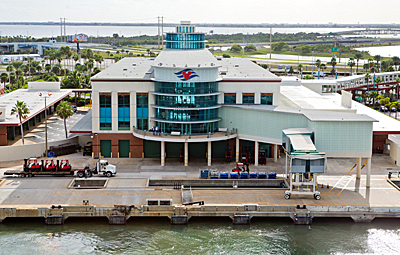 11. Some activities are booked online – Excursions, spa reservations, upcharge restaurants, mixology and tastings, some character meets, Bibbidi Bobbidi Boutique, etc. are booked online.
12. You can pre-order gifts online – You can pre-order stateroom gifts online at Disneycruise.com.
13. The DCL Navigator app is a must – The DCL app has a fun cruise countdown and will be invaluable onboard.
14. Find out what movies are playing – You can find out what movies are playing onboard by calling DCL a couple of weeks before you sail, or checking Heather's weekly post.
15. Come the day before – Don't fly in the day of your cruise. Don't. Anything can happen to delay or cancel your flight, and you will miss the ship!
16. If you are driving, some local hotels offer Park and Cruise rates – You may save money!
17. Stay at the airport – If you fly in the evening before your cruise in Port Canaveral, the Hyatt in the airport is a great place to stay.
18. Buy travel insurance – Most health insurance companies do not cover travel abroad. Buy travel insurance.
Packing
19. Don't overpack – Like I said, staterooms are small!
20. Lanyards are handy – Lanyards are super handy to keep your Key to the World (your combination room key and charging card) in. Then you don't have to worry about carrying a purse or wallet. If you're a first-time cruiser, bring some.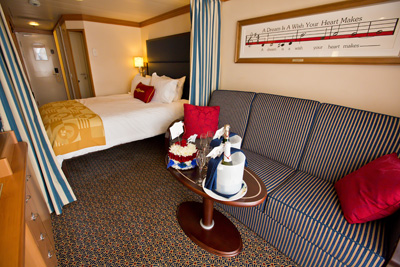 21. Pack swimsuits in carry-ons – You may not have your luggage until later in the afternoon on embarkation day, and the pool may be calling you (or your kid's) name.
22. Towels are available – You don't need to bring beach towels. There are towels by the pool, and towels to take off the ship during port visits as long as you bring them back.
23. Life jackets are available at the pools – You don't need floaties for the kids! They are plentiful onboard.
24. A dry erase board works well – A dry erase board on your door is a great way to keep up with your kids and let them know where you are if they aren't using the app.
25. Bring door decorations – Door magnets are fun and very popular!
26. Self-serve laundry is available – Unlike most other cruise lines, DCL does have self-serve washer and dryers onboard for a modest fee. No need to overpack!
27. Baby powder takes sand off your feet – Baby powder works wonders to get stubborn sand off your feet!
28. A sound machine app is useful – Some staterooms are a little loud; some roommates are a little loud. A sound machine app is a useful app to download and bring.
29. USB multipliers are useful – There aren't a ton of outlets in the staterooms, so if you have lots of electronics to charge during the night, a USB multiplier will be useful as well. (But extension cords and power strips are on the prohibited items list.)
30. People really dress up for Pirate Night – Like really. Pack accordingly if you want to join in.
31. Public spaces can be chilly – Bring a light cardigan or jacket.
Boarding Day
32. Port Arrival Time does not equal boarding time – They aren't the same thing. Don't think of them as such.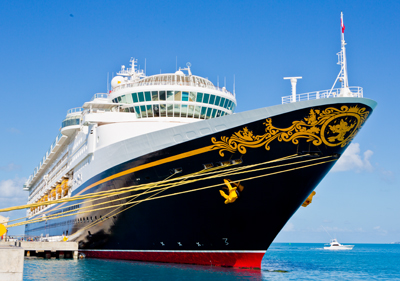 33. Check for cheap upgrades – Free upgrades are rare, but there may be some inexpensive upgrades available at the terminal.
34. Don't stand in line to register kids in terminal – You do not need to register your kids for the clubs in the terminal. You can wait and do it onboard if you like.
35. Exchange chat numbers – As soon as you board, sign up for the chat function on the DCL app, and exchange chat numbers with your traveling party.
36. Full is not full – Some activities that showed up as full online beforehand (e.g. meet and greets, tastings, etc.) will have availability onboard. Check with Guest Services.
37. Main Dining could still happen – If you wanted to change dining times and couldn't, check again after boarding.
38. Adult-only restaurants may be available – If you wanted to book an upcharge restaurant and couldn't, check again after boarding.
39. Your Dining Rotation is on your Key to the World Card – Check the rotation you were assigned and make sure it works for you. If not, try to change it right after boarding.
40. You can tour the spa – If you think you may be interested in a spa treatment, or just want to see the spa, DCL offers tours the first afternoon.
Food
41. Room service is free – Except for some clearly marked pre-packaged food and drinks, room service is free! And good!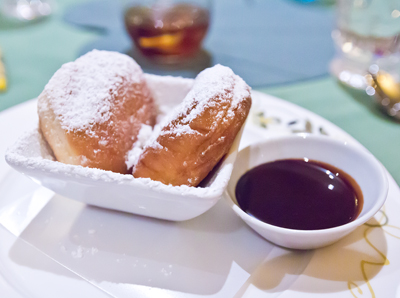 42. Room service is open 24 hours a day – After opening in the afternoon of the first day onboard, room service doesn't close again until the wee hours of the last night onboard.
43. The room service menu is in the book in the desk – It took a while to find that the first time I sailed.
44. Room service breakfast order cards are in the desk – You can order breakfast from room service by putting a room service order card on your door the night before.
45. Mickey bars are available from room service – Room service has Mickey bars. Alllll the time. #secretmenu
46. Mickey bars are always available in the Main Dining Rooms – You can order a Mickey bar at any meal in the Main Dining Rooms. Well technically I haven't tried breakfast, but I bet you could…
47. Adults can order off the kid's menu – My favorite appetizer is a bowl of French fries. It never gets old.
48. You can order multiples entrees, appetizers, or desserts– Can't decide? Order more than one!
49. You can order from other restaurants – The Main Dining Rooms share kitchens, so it's not a problem to order something from another restaurant if they are serving something you would prefer to eat.
50. Popcorn buckets are refillable – Refills on the souvenir popcorn buckets are only $1.50. #worthit
51. Mixology/Tastings are cheap alcohol – For any drinkers out there, these classes are a lot of drinks, for a relatively small amount of money.
52. Alcohol can be brought onboard – Each adult can bring on 6 bottles of beer or two bottles of wine or champagne at each port.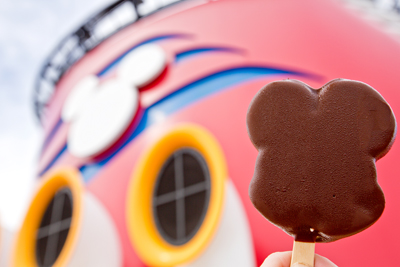 53. You can get Shirley Temples – Shirley Temples in the Main Dining Rooms are free!
54. The food on the pool deck is free – With the exception of specialty drinks, and the upcharge ice cream store on some ships, the rest of that food is free! Eat away!
55. Bars are fun – Even if you aren't drinking, relax in the bars at night with friends. Order a Mocktail and enjoy the atmosphere.
56. Cove Café has a loyalty card – Buy a few specialty coffees, get one free!
57. Palo dinner is delicious – Palo has a $40 upcharge, but it's so delicious. The chocolate souffle alone is worth it.
58. Palo brunch may be even better – Brunch is also $40, and may be even better than dinner.
59. Remy is worth it – Remy is $125, but it's an amazing fine dining experience.
60. Remy and Palo enforce their dress codes – They're serious. They will send you back to the room to change.
61. Remy and Palo have private rooms for groups – If you have the right number of people, you can request the private room.
62. Cabanas is not always open and not always a buffet – Cabanas is not open the first or last night, and it's not a buffet the other nights unless it's a late port day.
63. There are at least two options open for breakfast and lunch – Cabanas and at least one Main Dining Room is open for lunch and breakfast.
64. Dine and Play is great – If you are on late dining and want the kids to eat quickly and then go to the kid's clubs while you eat at a more leisurely pace, this is for you!
65. You can fill cups with ice cream – Take a cup to the ice cream station to hold more!
66. Take two cookies on Castaway Cay and put a Mickey bar, or soft serve, between them to make your own ice cream sandwich – You're welcome.
67. Cabanas is open for breakfast the last morning – You do not have to eat in the Main Dining Room the last morning. Cabanas is open.
Entertainment
68. The nightly shows are really good – They really are. The cast is so talented.
69. There are booster seats for the kids in the back of the theater – They're great for little ones!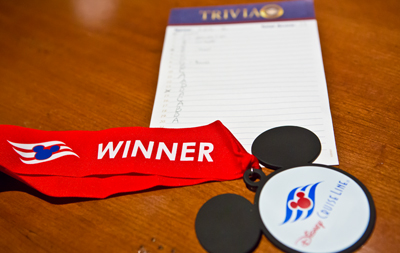 70. A recording of the main nighttime theater shows are shown on your stateroom television – Nothing is like being in the theater, but the shows are re-shown on your TV.
71. Major sporting events are shown in the bar or on Funnel Vision – You likely don't have to miss the big game!
72. Watch a movie under the stars – There are lots of chairs on deck at night to watch a movie on Funnel Vision!
73. The newest Disney releases are in the Buena Vista Theater – Check the movie schedule in the port and catch a movie if you have time. They're free!
74. Adult-only shows are worth staying awake for – The adult-only shows (e.g. Match Your Mate) are a lot of fun. You can sleep when you get home.
75. Adult club hosts are some of the funniest people onboard – Get to know them. They're awesome.
76. Some of the nighttime shows are very popular – Go early if you want good seats.
77. When in doubt, go to trivia – Even if you're horrible, trivia is fun. Go with friends and enjoy.
78. Jack Jack's Diaper Dash will make everyone laugh – Seriously. Don't miss it.
79. Silent DJ is one of the funnest things you will ever do – That's right. I said funnest.
Onboard
80. Gratuities are not really optional – Plan for gratuities of $13.50 per guest per night. They are expected, and earned.
81. Gratuities are included at bars – A gratuity is automatically added to any alcohol or specialty drink purchase.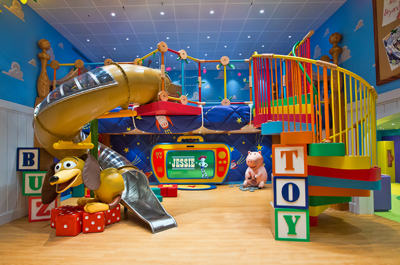 82. Excursions are optional – There are some great excursions out there, but you can stay onboard and enjoy the ship if you like.
83. Adults are allowed in the kids' clubs during Open House – If you want to check out the kids' clubs, or just go play in the kids' clubs, go during an Open House. Times are listed in your Navigator.
84. A cabana on Castaway Cay will change your life – Cabanas are worth every penny. If you can swing it, do it.
85. The spa's Rainforest Room is a fun indulgence – The Rainforest Rooms are divine. Order your pass before you sail, or onboard the first day.
86. Irons are available – There are irons in every laundry room. No need to look like you just rolled out of bed.
87. Irons are popular – Don't iron an hour before dinner. Everyone else is ironing an hour before dinner.
88. Pressing is cheap – If you can't stand wrinkles and don't want to spend time ironing, send your clothes away to be pressed on the day you board. It's reasonably priced, and you will be wrinkle-free.
89. You can shower in the spa – If your stateroom bathroom gets crowded, the spas onboard have very nice showers available to use.
90. Your Stateroom Host will bring more hangers – If you are low on hangers, just ask your stateroom host.
91. Your stateroom host will bring ice – If you like ice in your room every night, ask your stateroom host. They're happy to keep you stocked up.
92. Paper Navigators are available – If you prefer a paper Navigator, they are available at Guest Services.
93. Guest Services will exchange currency – Guest services carries limited amounts of foreign currency. You can exchange some there if you find yourself in need.
94. The pools are empty at dinner time – No lines for the slides either!
95. Internet is expensive – Internet on DCL is expensive. Plan accordingly and disconnect if possible.
96. 50 MB are free – As long as you sign up the first day onboard, you can get 50 MB free.
97. Disney photographers will not use your camera – Cast members will, official photographers will not. Ask a guest in line behind you if worse comes to worst.
98. Rebook onboard – Always rebook onboard. There's no down side. If you sail again in two years, you'll save money. If you don't sail again in two years, you get that onboard deposit back.
99. Don't wait to rebook until the last night – Lines get very long!
100. Don't pack your Key to the World card the last night – You need it to get off the ship!
So, what did I miss?  What tips do you have? Let me know in the comments.
Tammy Whiting is the owner of Storybook Destinations. Did you know Storybook Destinations offers a complimentary subscription to TouringPlans with qualified Disney and Universal bookings? Click here for a no-obligation quote on your next vacation!