Airport Transportation Options To/From Universal Orlando
For Orlando area theme park visitors, there has been a large amount of discussion recently about transportation options to get to area theme parks from the Orlando airport (MCO, the code for this airport which stands for former name McCoy Air Force Base).  The Orlando airport is one of the busiest in the nation. As a result, you should not be surprised that there are many transportation options.
If you want the most control and do not mind the increased expense, you can rent a car. MCO has an extensive list of car rental companies on-site and those off-site which can be reached by shuttle. Some guests renting cars at MCO are unaware that their great rental car deal is offered by a car rental company located outside of MCO terminal area. If you rent from one of those companies, then just budget more time since shuttle pickup with be built into your transportation time. In addition, though pricing seems to be stabilizing, rental car prices are currently high due to lack of supply. If you are exploring using a rental car, please budget for this as well as parking fees/ probable tolls.
If you want the cheapest option, you can take public bus transportation from airport to eventually Universal Orlando. This will be less expensive but your will have to take two different bus routes. You will also have to deal with your luggage and family on a public transportation system not designed for that. As you might sense; I would not recommend this option.
The remaining transportation options are ride share (Uber/Lyft), taxi, shuttle service, and private car service. Members of my family have used all these methods. I will rank them in terms of personal preference so your travel needs may vary.
Taxi Service
The taxi service at the airport and at Universal Orlando is very efficient. The pricing is reasonable based on airport and theme park area. Prices will vary but would expect about $50 one way. The Mears transportation company (mearstransportation.com) is close to a monopoly on taxi service as is possible with multiple taxi brands but basically same prices. They have taxis that can be booked that hold up to 8 people but expect an increased fee with those. If you are looking for more reliability between hours of midnight and 6am then the taxi service may be your best option. However, the price point is high considering other options.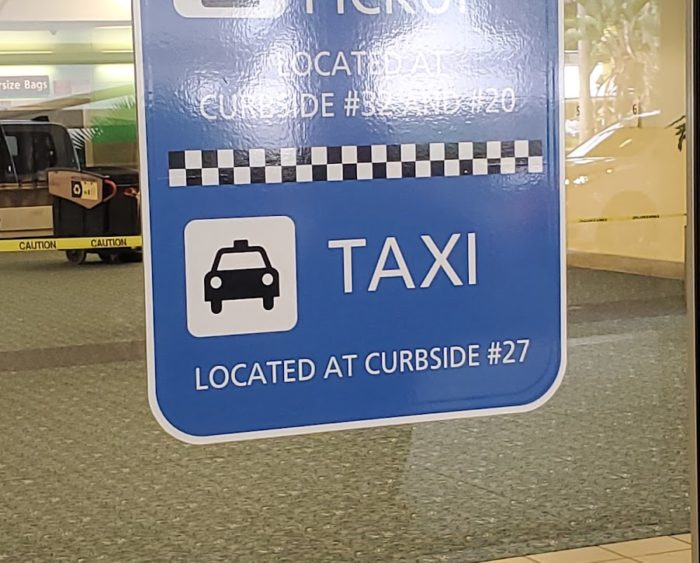 Shuttle Service
The next option in my ranking is a shuttle service. Once again Mears dictates this method of transport. Another competitor is SuperShuttle (www.supershuttle.com). The pricing is basically the same with guests being picked up and then transported to their hotel destination when vehicle is filled. At the risk of confusion in terms of branding, Universal Orlando offers a Superstar Shuttle, in partnership currently with Mears, to pick up guests to bring them to Universal Orlando hotels. This costs $39 round trip per person. This service is easiest to add to a vacation package but can be added to any hotel booking. As my family has experienced, the phone customer service will be difficult to reach to do this. Each of these shuttle services charges per person so if your group is large this may not help.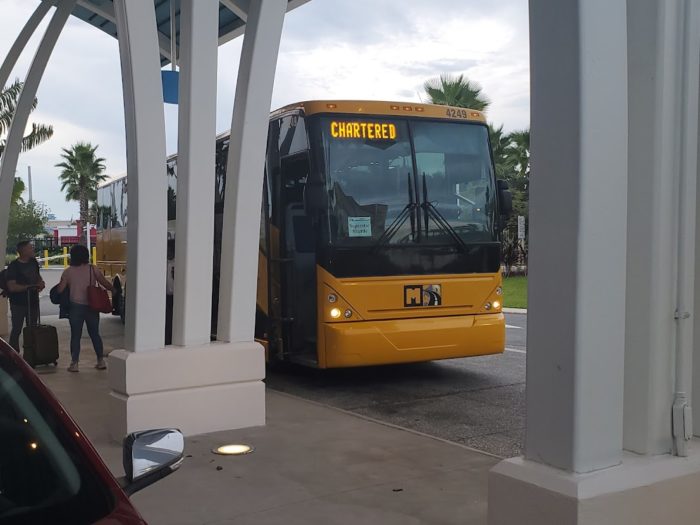 The overall shuttle experience can be quite pleasant in comfortable seating. However, many guests have negative reviews of these shuttle services. I cannot speak for all of them but my spouse's latest use of the Superstar Shuttle in mid-August 2021 was unpleasant. In fairness, there is a staffing shortage throughout our nation and qualified drivers are no exception. For my spouse and many others, they were taken to wrong area of the airport and forced to walk to the terminal. Now eventually, a company representative came to guide them on their walk. There are many similar narratives of guests being left at airport not being picked up by each of these services if you are arriving after normal working hours of about 5pm. There are verifiable horror stories of not getting refunds for poor or non-existent service. I am very comfortable recommending these services if you flight leaves and arrives during normal working hours but if before 8am or after 5pm then I would discourage this option.
Town Car Service
My second-place choice would be a private town-car shuttle service. There are many quality options in this category. You can book a sedan, van, and even a bus in some cases. This can vary in price from around $130 to $500. Depending on your group needs, you may find this works best. The best feature is that most of these services offer a grocery store stop on the way, so you can pick up items for your stay to avoid resort pricing. I have done this several times and felt very comfortable that I saved more money of groceries than I did paying more for the transportation.
Ride Share
However, the best option presently is ride sharing. Whichever company you prefer, the system works well at the Orlando airport. Prices will vary but based on my last few trips to and from the Orlando airport and Universal Orlando hotels, the average cost was around $30 one way (on September 14, 2021, it was $29). The pick-up spots for ride share are easy to locate near baggage claim. The ride share vehicle will take you directly to your hotel. I was never a fan of ride share before but have been converted to this option for ease and cost efficiency. I have even been picked up after midnight at Orlando airport with no problem. I still have some concerns about using this service for pick up early in morning from hotel to the airport but have not tested that out yet since I tend to fly our mid-day.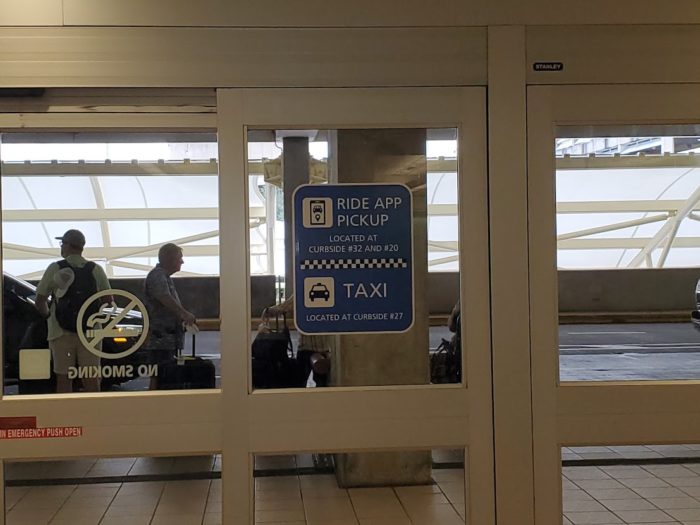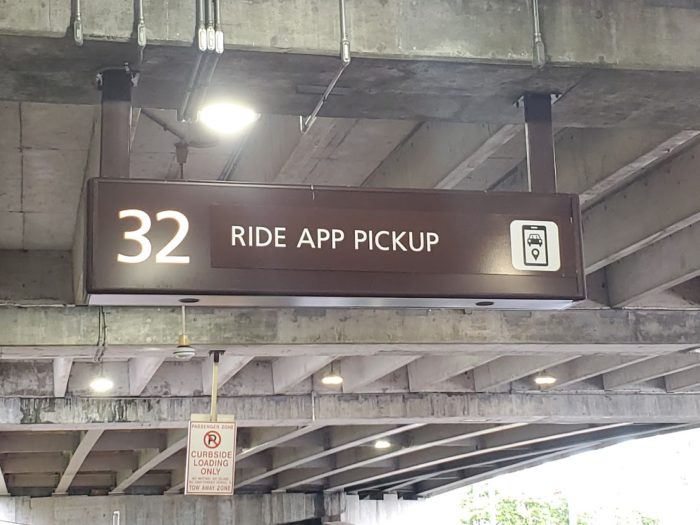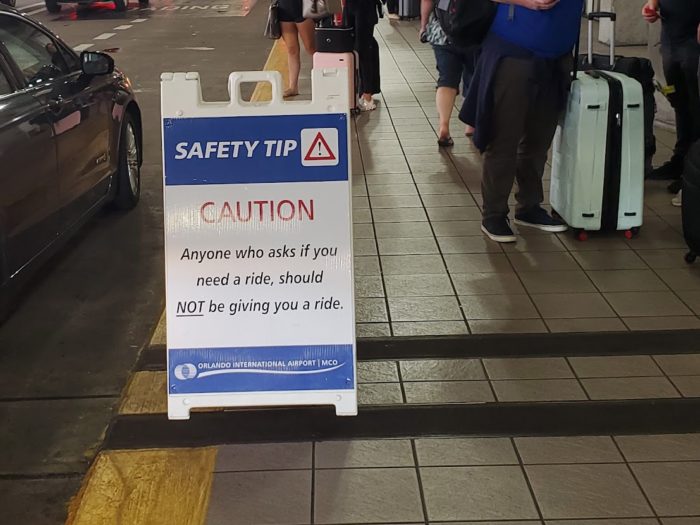 We all want to enjoy our vacation and transportation is a part of it. Consider what is best for your group and have fun at Universal Orlando Resort!