Vegetarian Options at Universal Orlando Resort Hotels
If a very part-time blogger, like myself, were to ask a few social networking groups what they want from theme park blogs, a consistent answer is vegetarian/vegan dining suggestions. I suppose it is a good time to remind people that Universal Orlando has some excellent vegetarian options in terms of quick service and full service.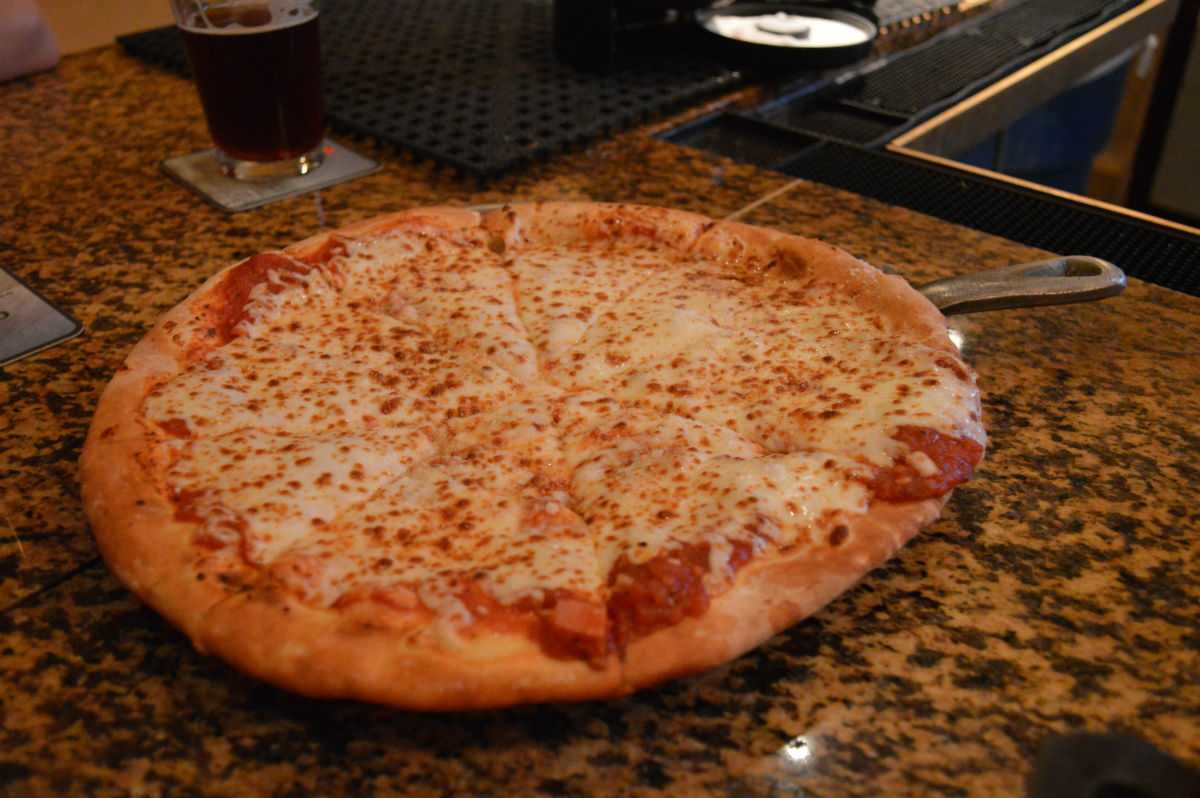 If you find yourself staying at a Universal Orlando Resort hotel or want to explore those resort hotels, there are a variety of vegetarian dining options. Yes, there are the standard type options like salads and pizza which can also be made as vegan friendly. You can find these easily at Universal hotels. All Universal hotels have food options featuring plant-based burgers/ sandwiches that will surprise you with their quality.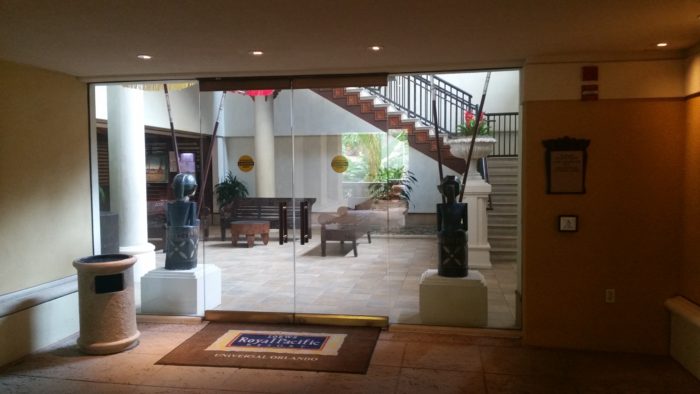 If you are looking for something besides those quality but standard vegetarian options, then I have few suggestions from the Universal Orlando hotels. In fairness, the full-service dining options at the premier and preferred level hotels can adjust almost any entrée to vegetarian/vegan style.  As a result, I will only cover the highlights from the resort hotels since you will have more choices than in park and even in CityWalk.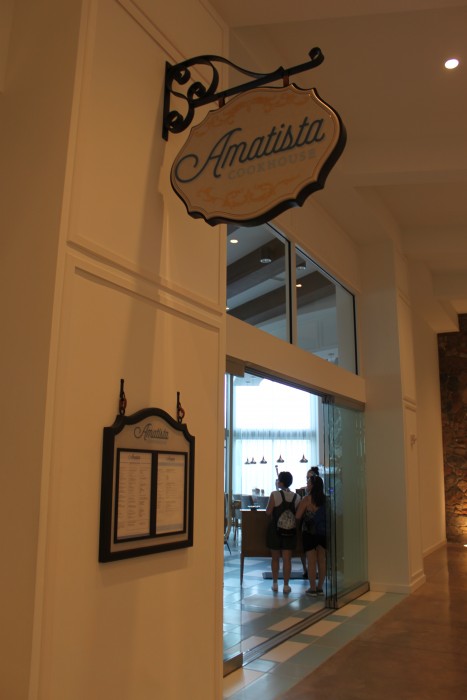 Amatista Cookhouse at Sapphire Falls Resort has a variety of vegetarian options. The best suggestion would be the Vegetable Curry. This will cost you $18. This tasty dish features spinach, asparagus, broccoli, squash, carrots, and steamed rice. As you might expect, the curry is accompanied by pita bread.
My vegetarian friends often complain about not being to go to a restaurant and just have appetizers and drinks like their carnivore friends. If you want to do this and still be vegetarian, then Jake's American Bar at Royal Pacific Resort might be a good option. Though the menu adjusts between lunch and dinner slightly, you have quality vegetarian appetizer options. For lunch time, you can get Jake's Cheese Fries which include cheddar cheese fondue sauce, pico de gallo, and jalapenos. For lunch and dinner, you can get Homemade Pretzel Rods served with tangy mustard and four cheese stout fondue. If you want to create a more balanced appetizer style meal, then you can order the Mediterranean Appetizer Platter. This platter contains roasted bell pepper hummus, onion salad, cucumbers, marinated olives, roasted garlic, grilled pita bread, feta cheese, watermelon radish. This item is considered spicy by Orlando tourism standards. I should also mention the pizza is considered good here.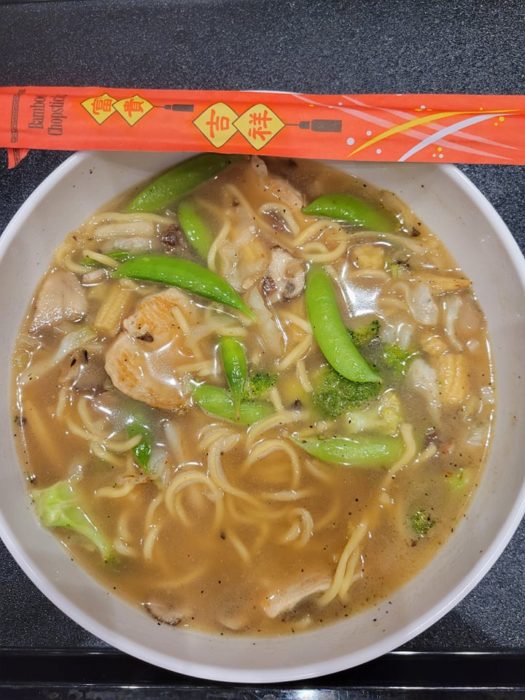 If I were going to pick a vegetarian option at the hotels, I would choose Aventura. This wins based on value and quality. The food court area at Aventura hotel, Urban Pantry, offers a very succulent wok bowl. For perspective, my spouse stayed there recently and enjoyed the food court. Though I have not stayed there yet, she told me I had to keep my reservation there for early October. I tell people as a part of my real job that you should listen to your spouse so I will. Maybe it will lead to a more extensive review of the vegetarian options there.
Every guest review I see about the wok bowls is glowing except for one very recently. Each vegan wok bowl contains five vegetables of your choice from the cold bar, rice noodles, tofu, and vegetable broth. You can customize this in any way you choose. The one very negative complaint about this dish was a non-vegan one with chicken broth. The complaint was that it had no taste. On that evening, I can confirm the low quality.
I can verify that items are prepared fresh to order. Maybe this will be your ideal vegetarian meal. The other bonus is you can order a kid's size order for kid size theme park resort price. The portion levels seem satisfactory. Whatever you selected, enjoy the wide variety of vegetarian options at Universal Orlando hotels.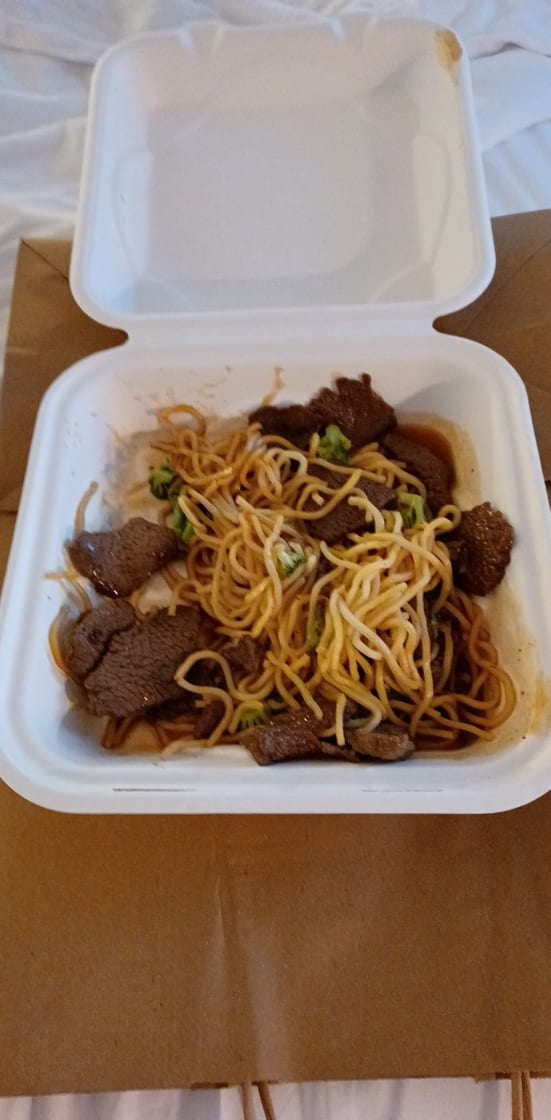 As an honorable mention, Cabana Bay has added several vegetarian options over past few years. They are the General Tso's Mindful "Chik'n" Stir Fry and the Mindful "Chik'n" wrap. During my most recent stay, I saw these non-traditional vegetarian options on the menu. I have not tried them but variety for vegetarians is always appreciated.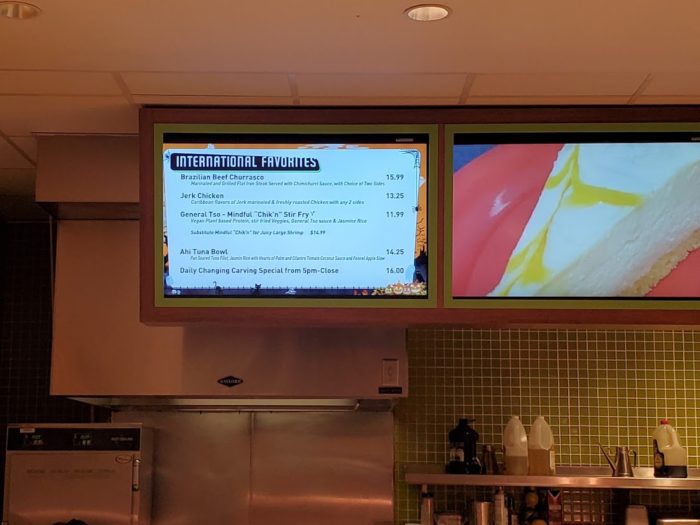 What are your favorite choices for vegetarian food at Universal's resort hotels? Let us know in the comments.