All-Day Halloween Treats at Magic Kingdom
It looks like orange and black are the new red, white, and blue.
Summer is over at Walt Disney World. And that means all the red, white, and blue merchandise and snacks have been replaced with Halloween and autumnal versions.
A few days ago we showcased treats available during Mickey's Not So Scary Halloween Party as well as some Halloween snacks appearing in the parks. But wait, there's more! We keep finding more Halloween treats appearing in the parks during daylight hours. That means you don't have to go to the Party to get a taste of fall.
Here's the display case at The Confectionary on Main Street in the Magic Kingdom.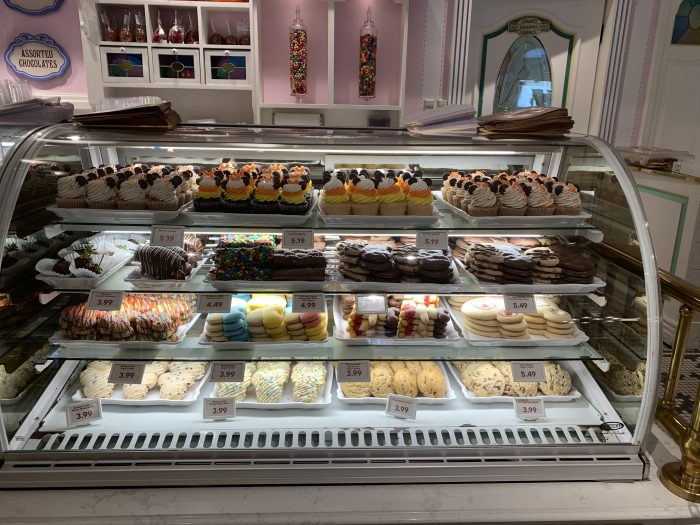 There are chocolate and vanilla cupcakes covered in candy-corn-colored swirl, as well as pumpkin-spice-flavored cupcakes. These have a real cinnamon and nutmeg flavor, so they may keep you satisfied until the pumpkin spice beverages arrive at the Magic Kingdom Starbucks on August 27.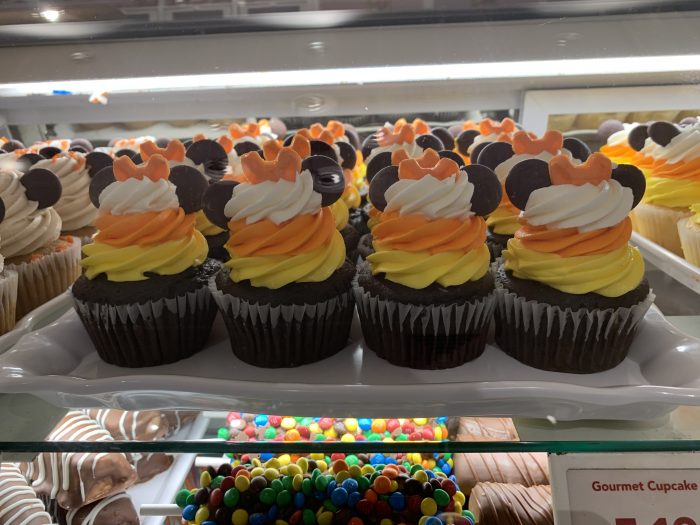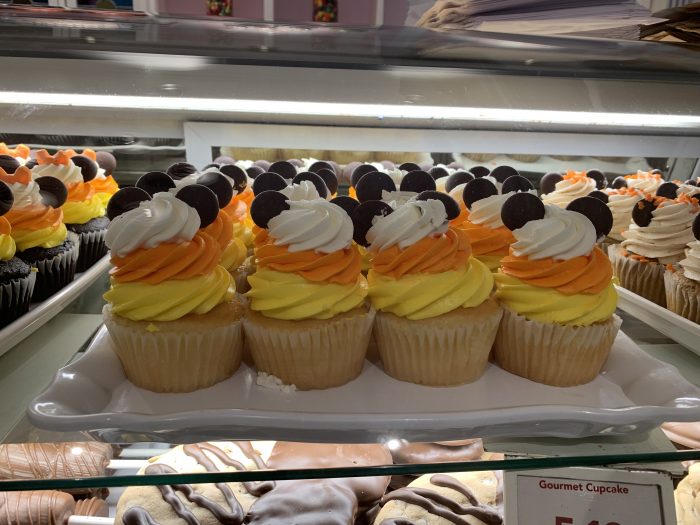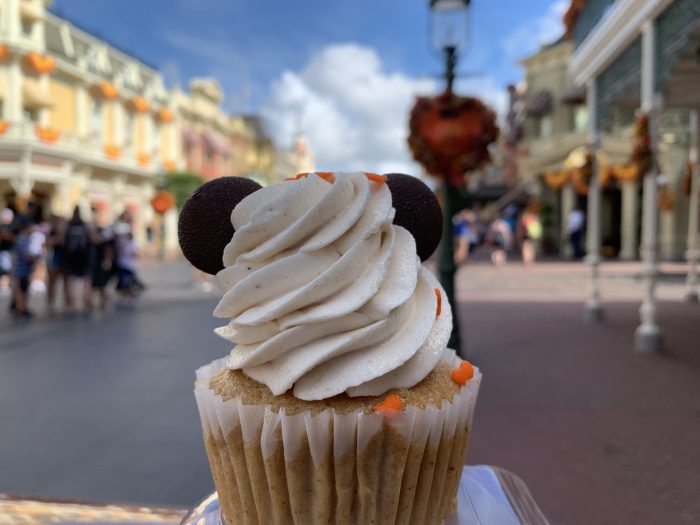 Also available in several Magic Kingdom locations, is a candy-corn-colored mix of cotton candy.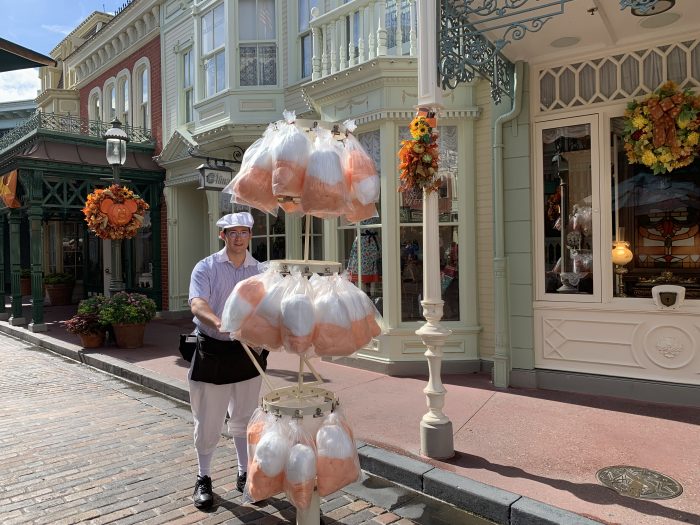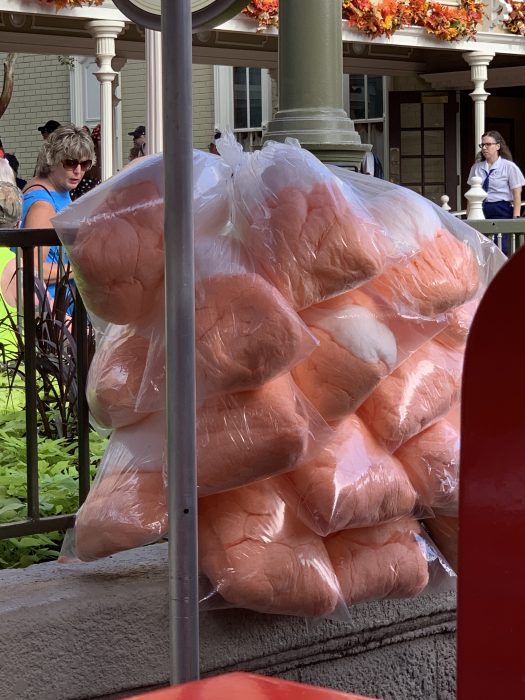 Refillable Halloween popcorn buckets cost $10, with refills available for $2.00 throughout the length of your stay.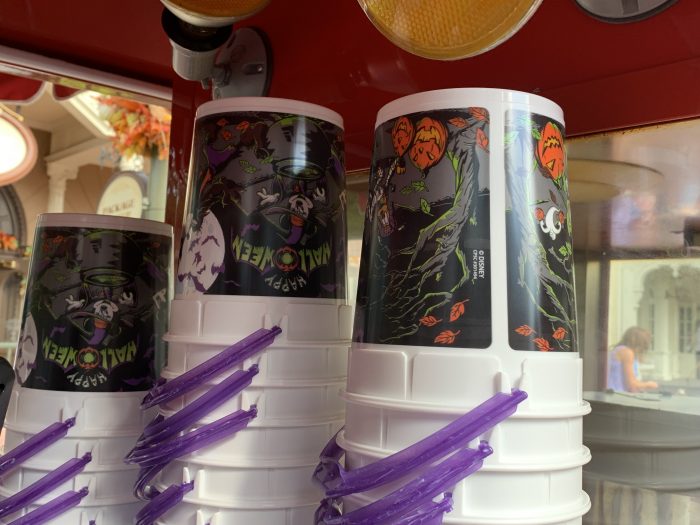 Keep checking back for more news about tasty treats this fall.
Photos: Christina Harrison