Meaty Treats at the Magic Kingdom
We spend a lot of time here covering the latest cupcakes and candy treats at Walt Disney World. But sometimes what you really need to get you through the day is a savory, protein-based snack instead of a giant ball of sugar (not that there's anything wrong with that). There are also many folks with dietary issues that make meat an imperative or just a more appealing option than something wholly sweet.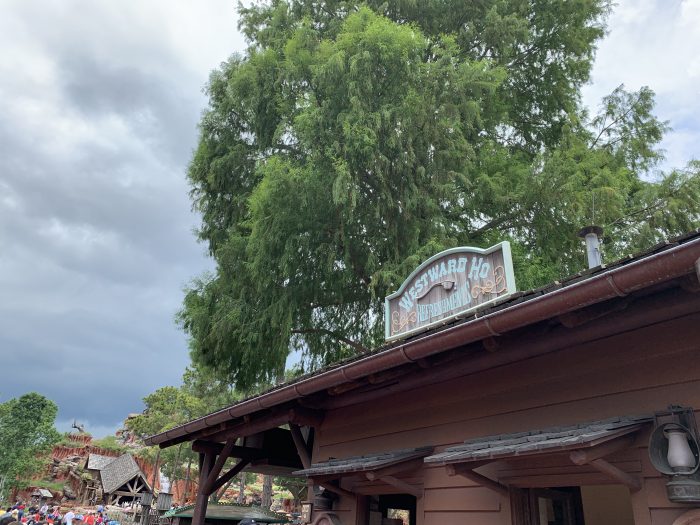 Westward Ho Refreshments, a food stand in Frontierland, offers a menu of chicken, corn dogs, or candied bacon on a stick that all hit the I-need-protein spot. All come with a side of chips, but you can decline those if you want. The corn dog is a decent, if unremarkable, version of this classic theme park item. The glaze on the chicken skewer has a lovely, spicy kick. The bacon is terrific for folks who like pork belly, but might be on the fatty side if you're not used to something so rich.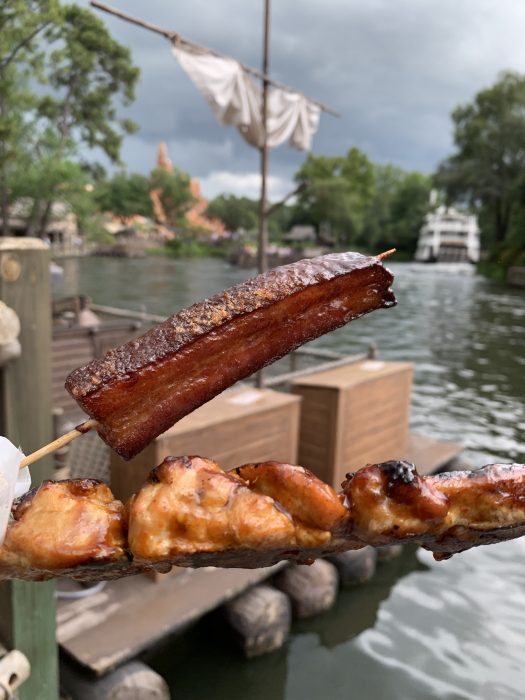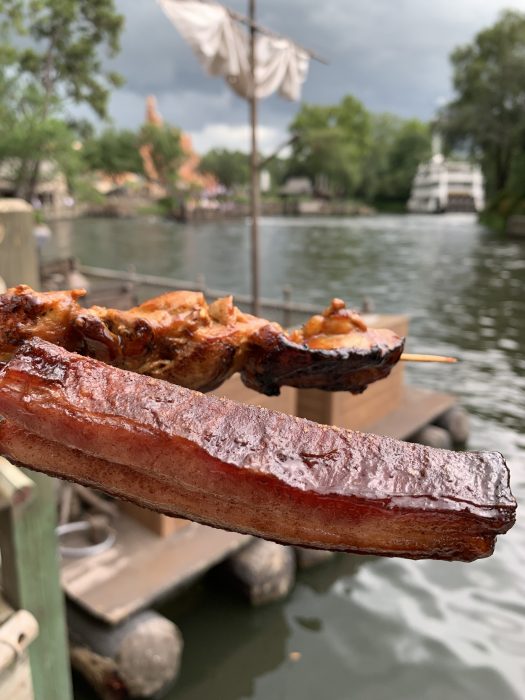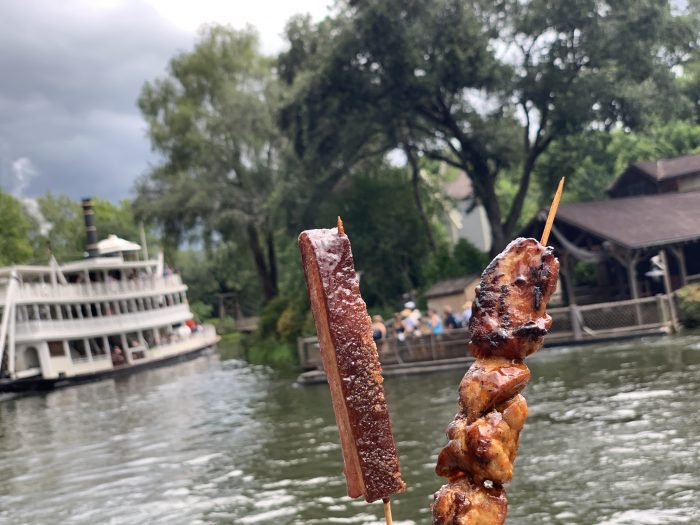 Photos: Christina Harrison
Would you try these meaty treats? Do you prefer something more sugary on vacation? Let us know in the comments.