Check Out Some of Our NEW Favorite Halloween Treats at Magic Kingdom
Mickey's Not So Scary Halloween Party may be cancelled this year, but there's so many seasonal snacks and treats at Magic Kingdom it feels easy to do your own upgraded trick-or-treating in the park. Early this month we nibbled on the Pumpkin Spice Mickey Waffle Sundae, devoured the Mickey's Monster Mash Burger, and conjured up the Madam Leota Sipper. Now, let's take a look at some of the other Halloween treats available at Magic Kingdom.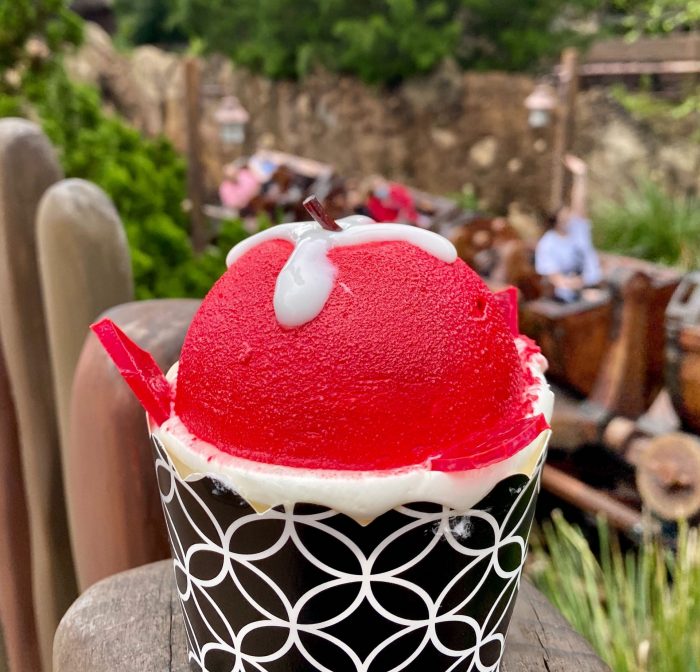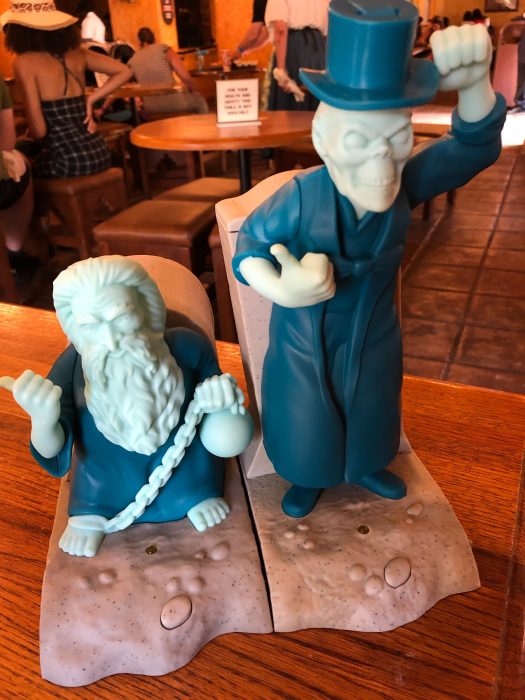 Haunted Mansion Donut Holder $16.99
Start off your Magic Kingdom Halloween treat experience with cinnamon donut holes at Pecos Bill Tall Tale Cafe. These donut holes have warm cinnamon flavor and a soft texture. They are served with a hitch-hiking ghost figure with a compartment that slides out to hold the donuts. The donuts are served on the side. The donut holes themselves have been given a thumbs up from our field team.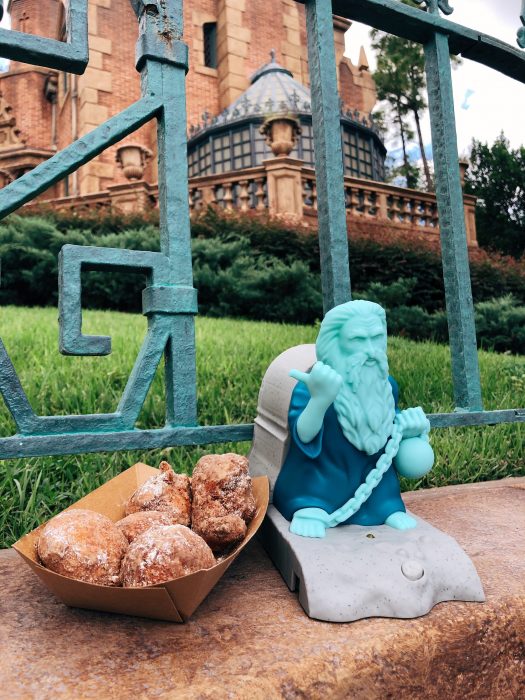 Haunted Mansion Sipper $15.99
The other Haunted Mansion specialty treat holder to materialize at Magic Kingdom is the Ezra hitch-hiking ghost sipper. This sipper comes with a fountain beverage of your choice, at Pecos Bill Tall Tale Cafe. It stands taller than Gus the donut hole holder, and they can connect together. Both of these items have been available at Disneyland and Magic Kingdom before. But this is the earliest in the season they've been released and are more widely available because they initially were exclusive to Mickey's No So Scary Halloween Party.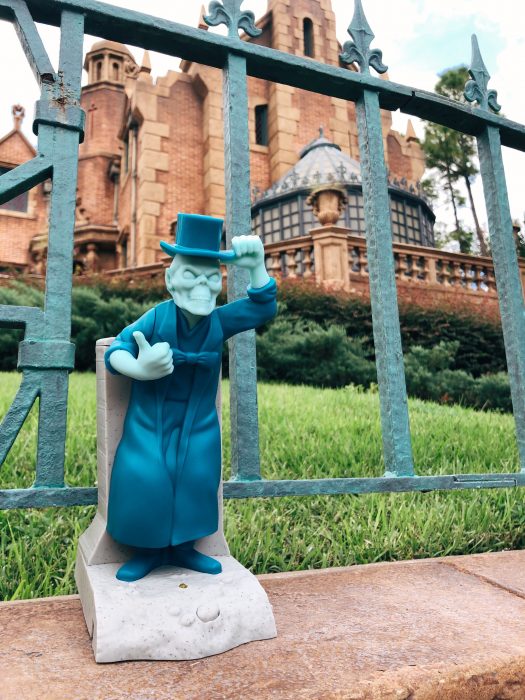 Hades Nachos $12.79
Feed the flames with these spicy, buffalo chicken nachos. Black bean tortilla chips add a dark and sinister presence while classic nacho toppings of lettuce, tomato, and sour cream cool off the fire a tad. Some tang and heat is added by the buffalo sauce, salsa, and jalapenos.  The Hades Nachos have been around for a few Halloween seasons and are good, but not something worth rushing over to Pecos Bill Tall Tale Cafe.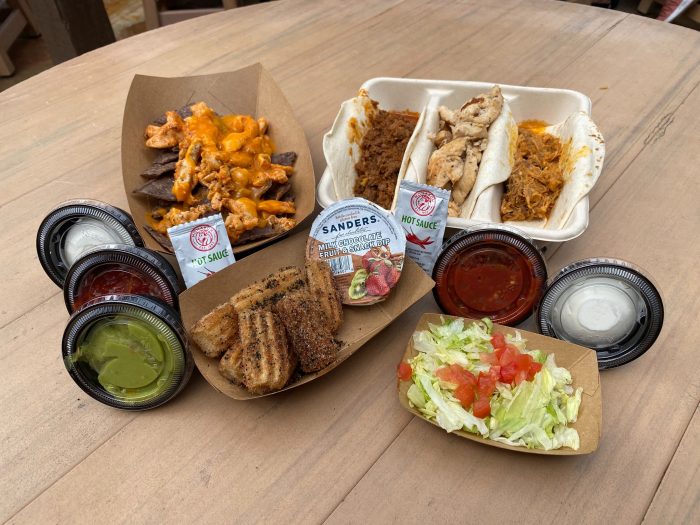 Not-So-Poison Apple Cupcake $6.99
After dining on some fiery fare, satisfy your sweet tooth with the Not-So-Poison Apple Cupcake available at Pinocchio Village Haus in Fantasyland. This cupcake is a hit and has been at Magic Kingdom during the fall season for a few years new. The spiced apple cupcake is loaded with cozy autumn flavors. There is an obscene amount of frosting on this one, which is a good thing if you love frosting like I do.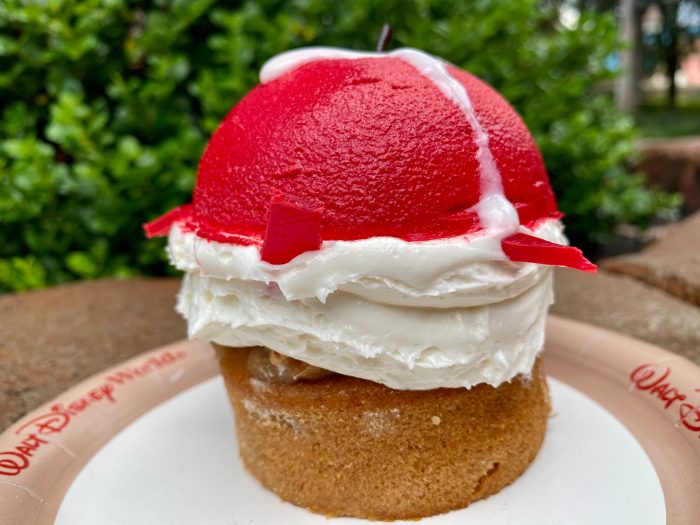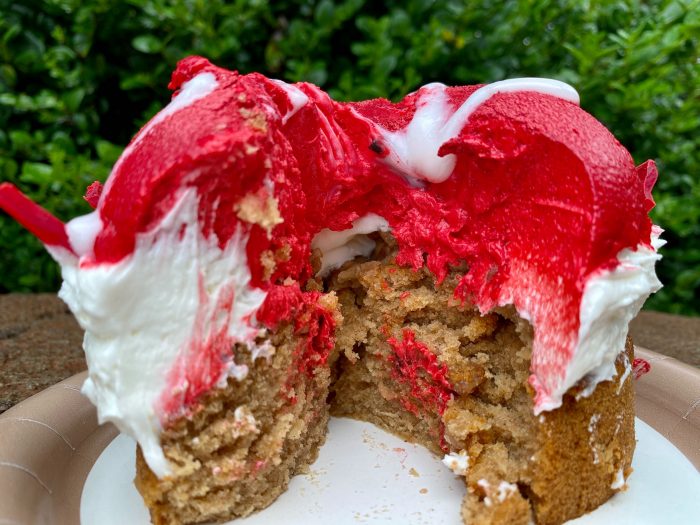 Mickey Pumpkin Balloon Popcorn Bucket $22.00
Popcorn buckets are something that doesn't have a strong appeal to me… until they do. I am the proud owner of just two souvenir popcorn buckets, both Halloween themed, actually. This Mickey Pumpkin Balloon Popcorn Bucket (that's a lot of nouns) is translucent orange with a big yellow jack-o-lantern grin. A Halloween themed strap makes the bucket easier to traverse the parks with, and might make for a fun trick-or-treat pail. Rather than popcorn two Halloween themed churros with chocolate dip accompany this bucket, available at the Main Street popcorn cart, near Cinderella Castle.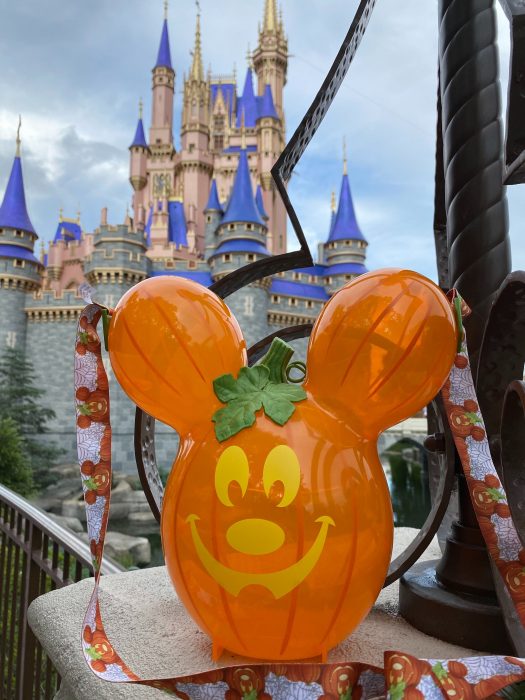 Oogie Boogie Bucket with Two Halloween Churros $22.00
You'd have to be big Oogie Boogie fan to like this next bucket. The creepy factor is up there. Neon green and black with squigly worms in Oogie Boogie's mouth make this one pretty unappealing to me, but I can definitely see fans of The Nightmare Before Christmas enjoying it. Rather than offering popcorn, Mr. Oogie Boogie man offers two Halloween themed churros with chocolate dip. Normally one churro with chocolate dip is $5.50, so perhaps keeping that in mind helps with the $22.00 price tag. Available at the Main Street popcorn cart, near Cinderella Castle.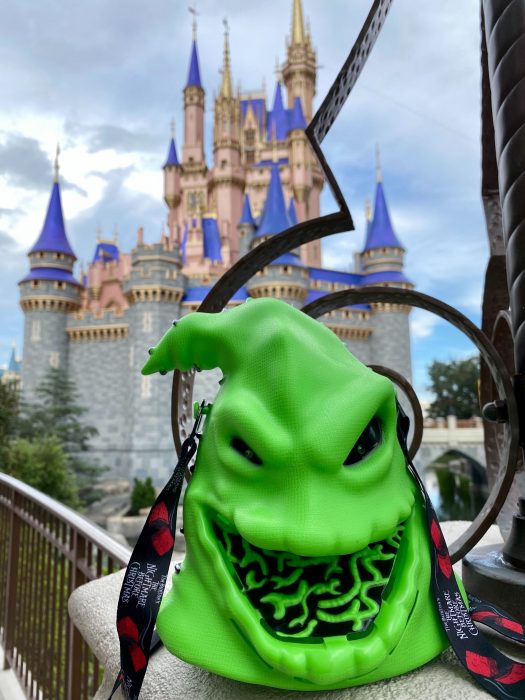 Poor Unfortunate Souls Float in Fantasyland $6.99
If you're not sure which Magic Kingdom Halloween treat to get, and a souvenir container is not a priority for you, our field team humbly suggests the Poor Unfortunate Souls Float in Fantasyland. Cream cheese-flavored soft serve is topped with black raspberry syrup and made into a float with Coca-Cola. This is definitely a unique flavor combination, but it works.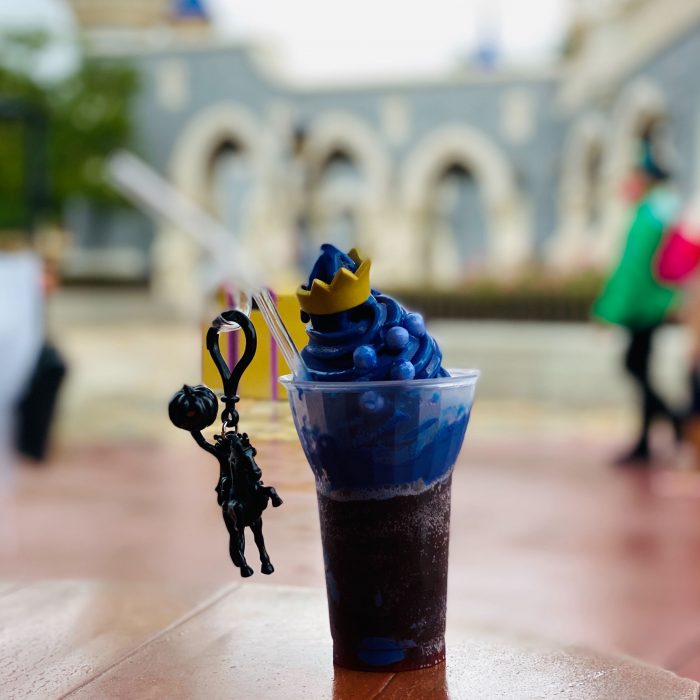 Which Halloween treat sounds the best to you? Are any of the collectibles a must-have for you?