Disney's All-Star Sports Reopening Room Review
It's finally happened, folks. For the first time since 2020, every Walt Disney World resort is open all at the same time thanks to the official return of Disney's All-Star Sports!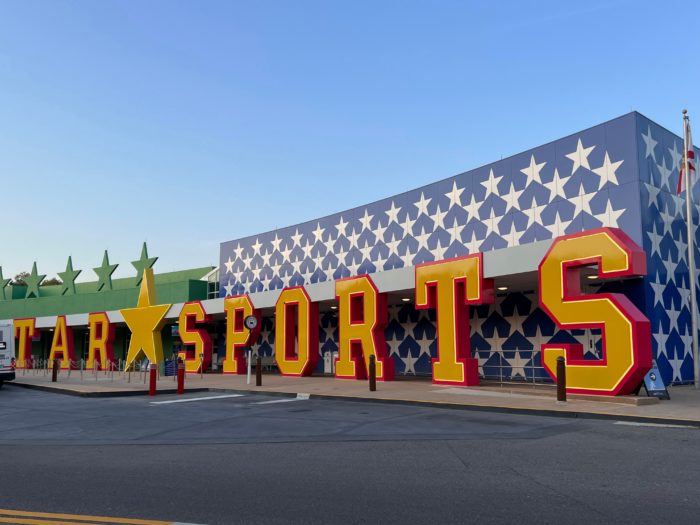 Just like its sister resorts, All-Star Music and All-Star Movies, All-Star Sports is a budget-friendly resort hotel comprised of a main building containing a food court, gift shop, and check-in area, along with multiple three-story motel-style buildings housing guest rooms.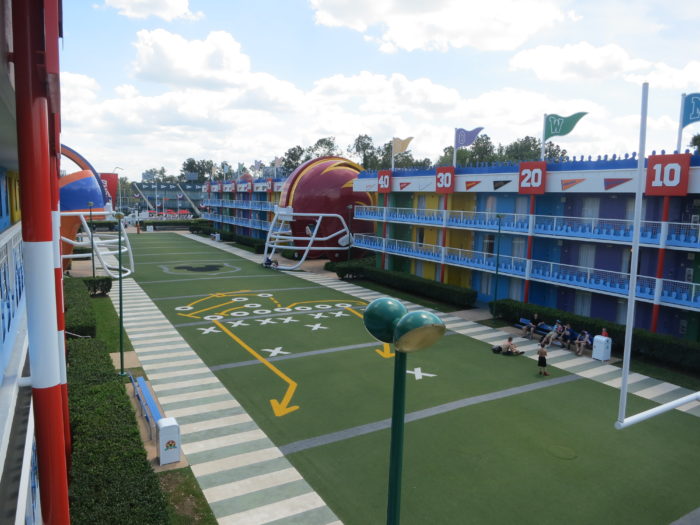 All-Star Sports' motel-style buildings are grouped into wings themed after different sports and decorated with absolutely gigantic sports equipment.
We're talking massive tennis rackets, towering baseball bats, two-story whistles, and even colossal cups of Coca-Cola because, you know, synergy.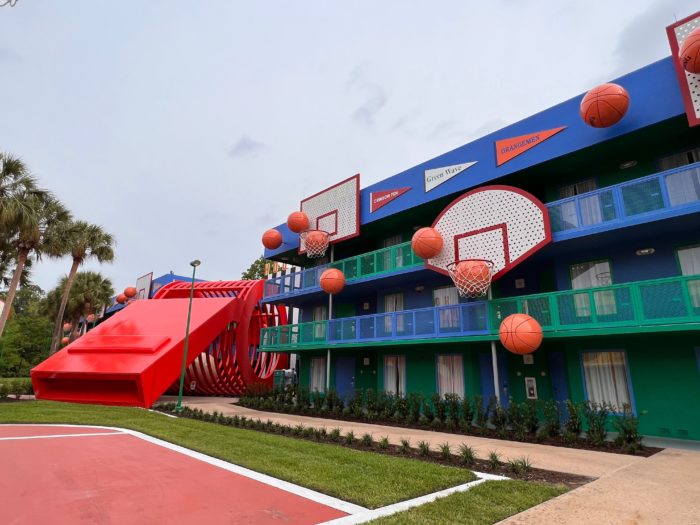 Of course, there are plenty of Disney touches – and photo-ops – scattered throughout the grounds as well.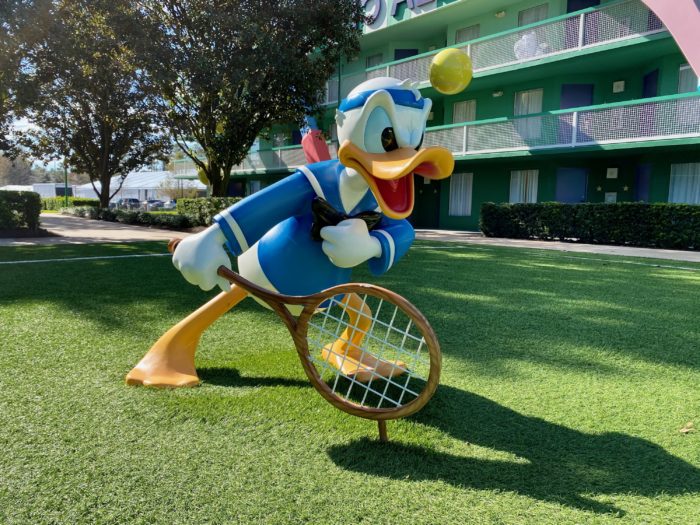 All-Star Sports is also home to two pools and a kiddie pool. Both of their hours span from 10 a.m. to 11 p.m.. Lifeguards are on duty, towels are provided, but MagicBands aren't required to access.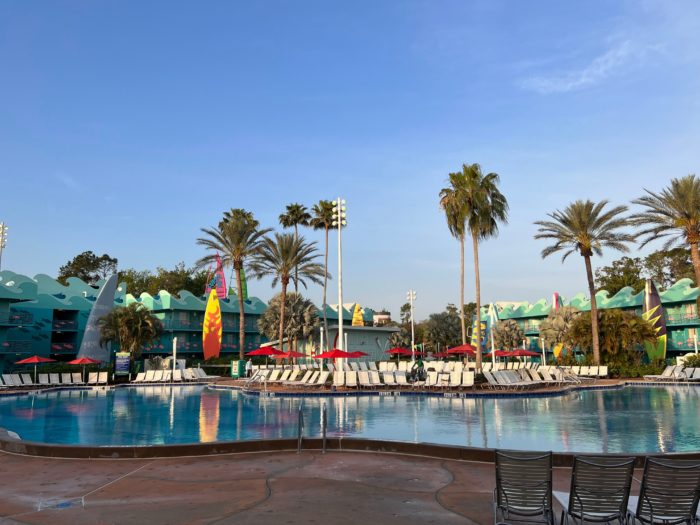 The largest of the two pools is the Surfboard Bay pool; however, neither this pool nor its nearby kiddie pool is zero entry.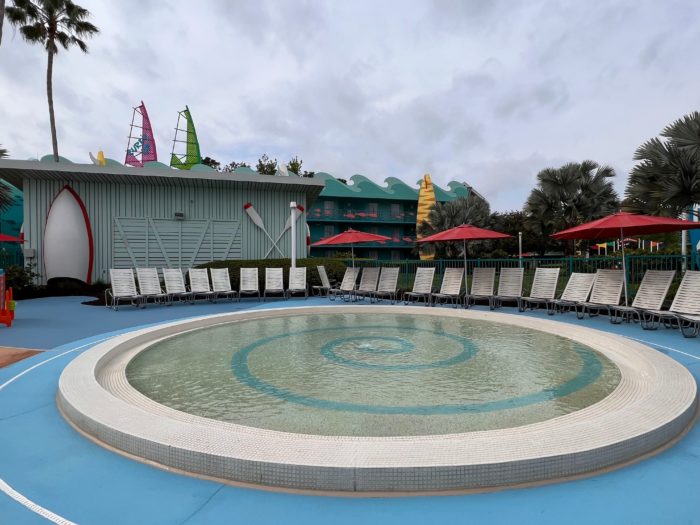 The second pool is the Grand Slam pool where Goofy's pitching machine sends out streams of water!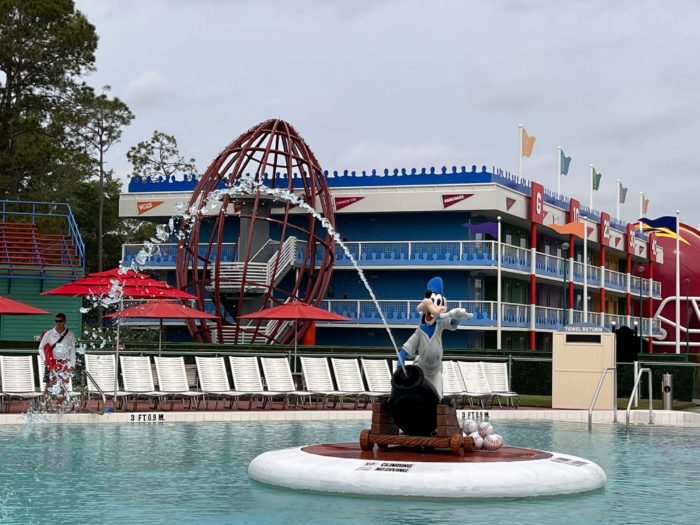 For some fun on dry land, guests can also check out the resort's playground, jogging trail, the Game Point Arcade, and Movies Under the Stars.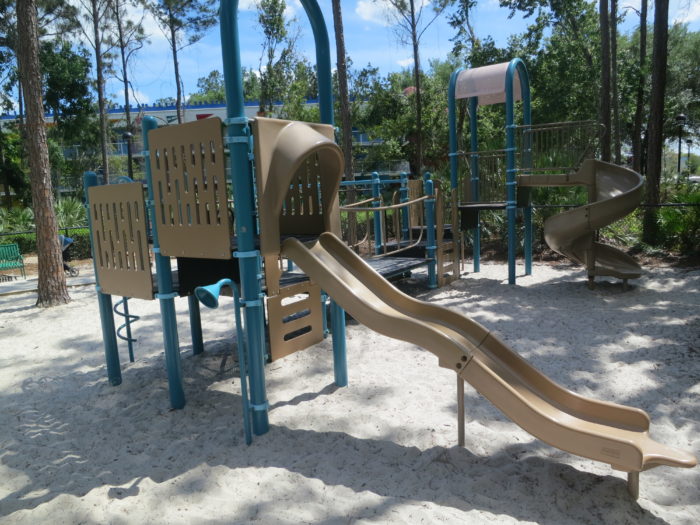 Now, when it comes to dining, All-Star Sports offers the End Zone Food Court.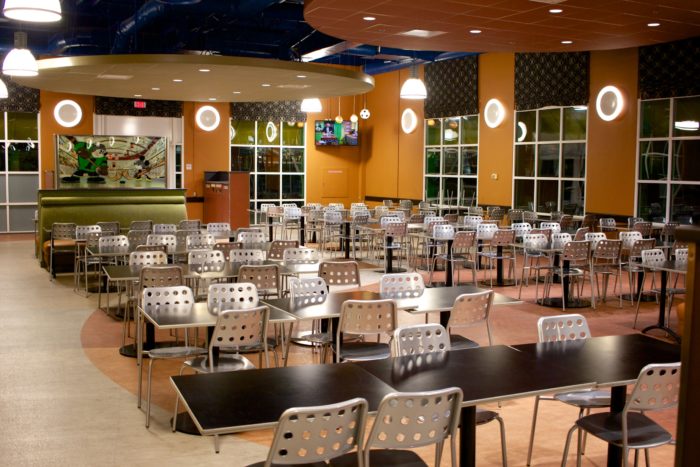 Open from 7:00 a.m. to 11:00 p.m., this standard resort food court serves basic fare, such as cheeseburgers, pizza, pasta, sandwiches, and salads.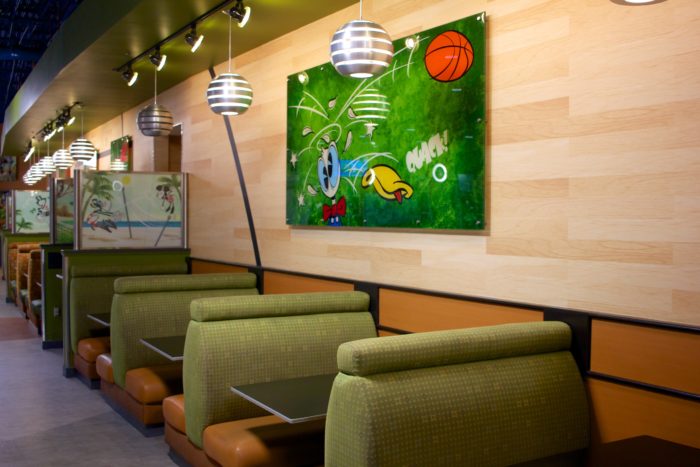 All-Star Sports also offers the Grandstand Spirits Pool Bar over by the Surfboard Bay Pool.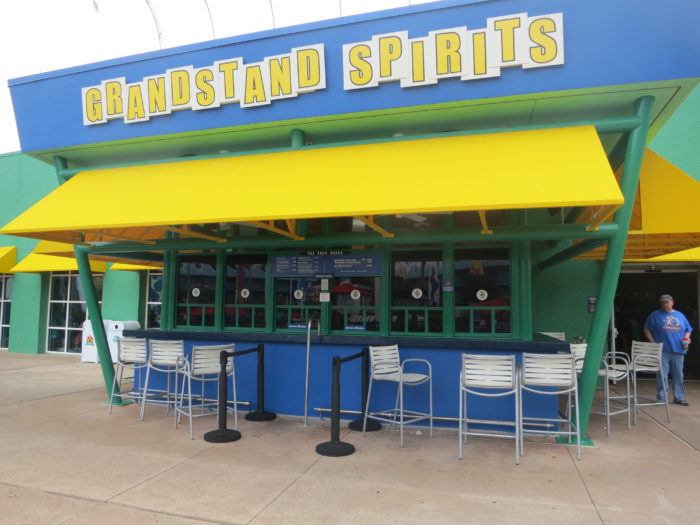 For additional snacks, personal care items, and souvenirs, Sport Goofy Gifts and Sundries is the place.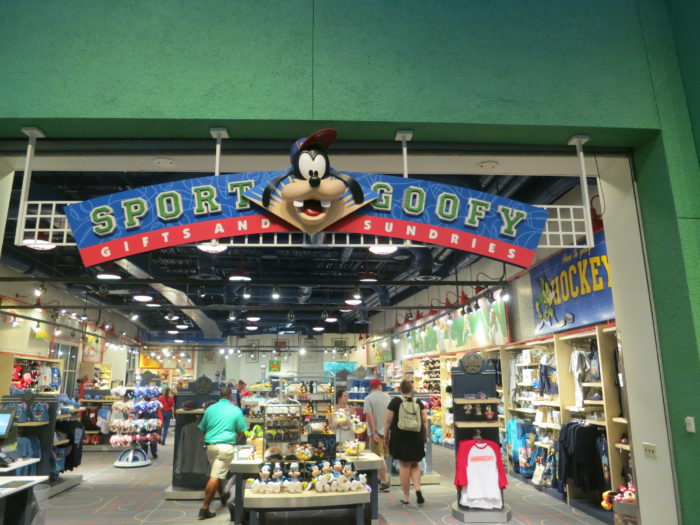 Now, since all three of the All-Star Resorts were Disney's first attempt at budget-friendly accommodations, they're often cheaper and less popular than Disney's Pop Century and the Art of Animation resort.
Still, there's a lot to appreciate about this All-Star resort hotel. Not only is it fun for kids and athletes and sports fans, but here that old-school '90s Disney vibe is alive and well!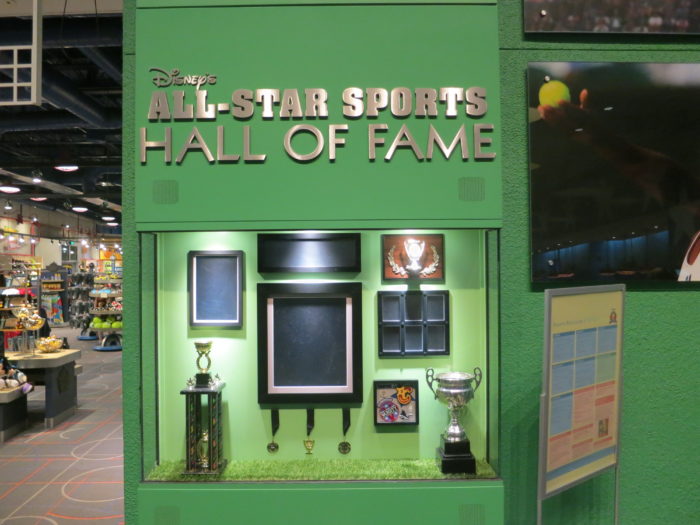 Room 1116
To see how All-Star Sports fared in the months it's been closed, our team was there on its reopening day for a resort stay!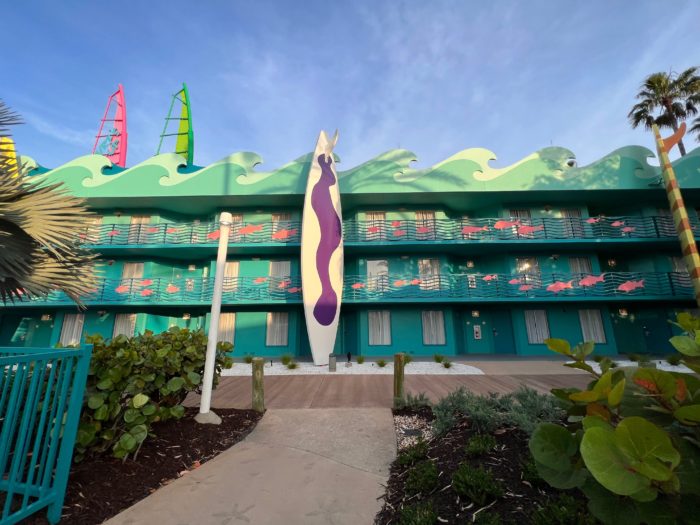 We booked a Preferred Room located on the first floor of Building 1 and in the Surfs Up! themed wing.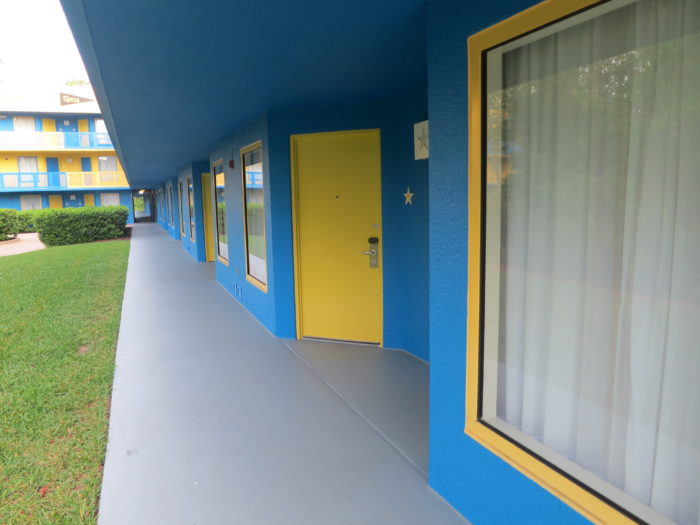 Room 1116 was exactly 1:51 seconds to the food court and directly across from guest parking.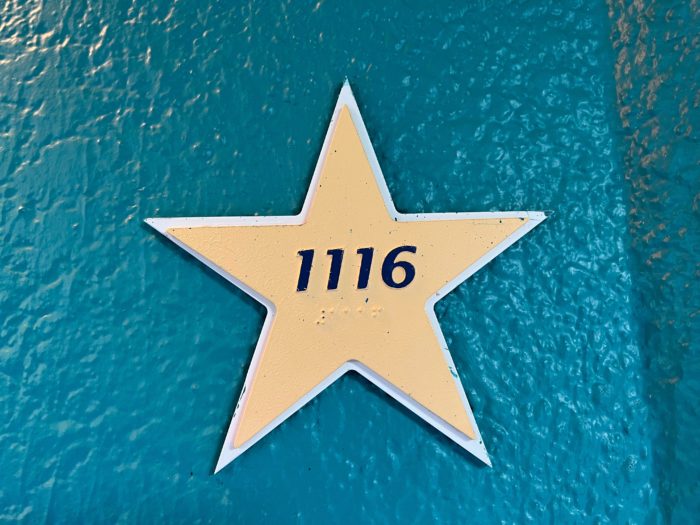 This room has two double beds, accommodates four guests, and was priced at $180.47 after taxes and fees for the night of Thursday, March 31, 2022.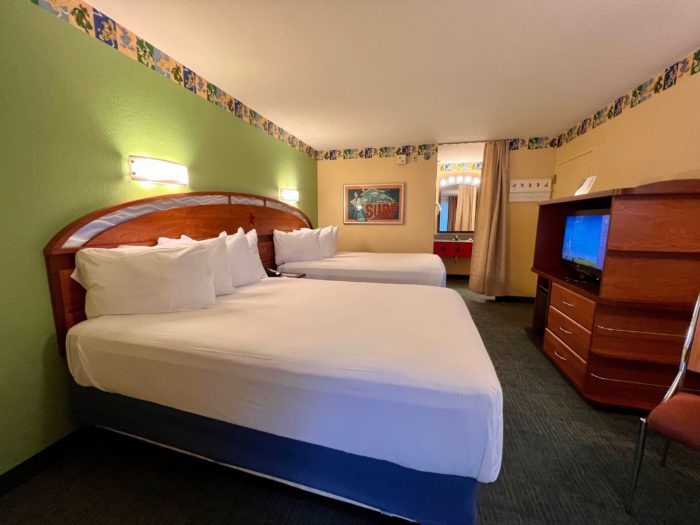 Even though the resort had been closed for two years, these guest rooms haven't been refurbished.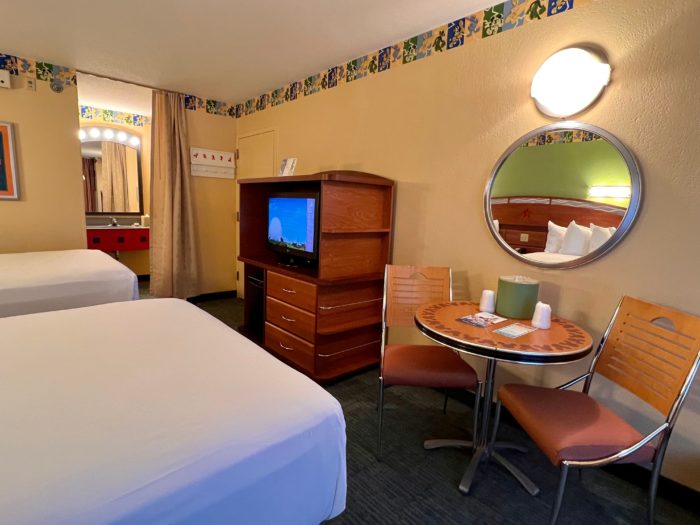 While the furnishings and decor are dated, the carpet, bedding, pillows, curtains, and even the wallpaper border were brand new. It also smelled clean and new.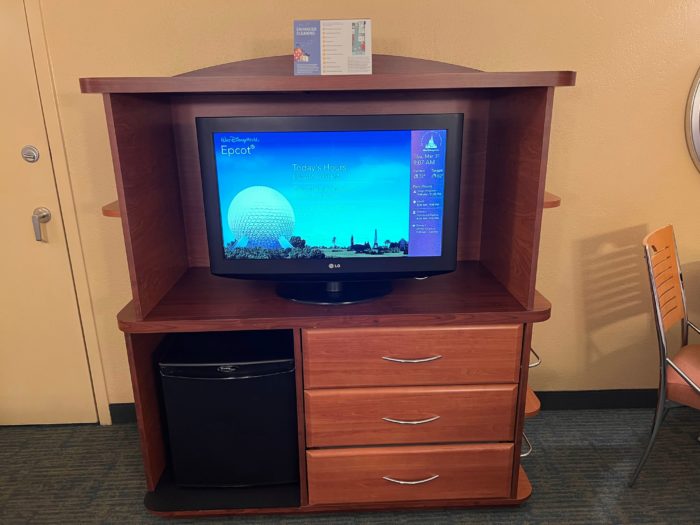 The room's 27″ inch TV sat just above the dresser drawers and the room's mini-fridge.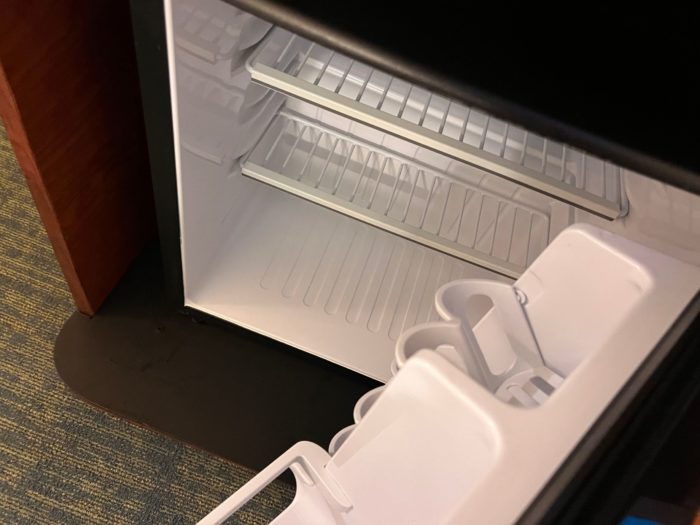 Bad news for caffeine addicts: there's no coffee maker. All that's provided is your standard ice bucket with plastic cups.
Another instance of All-Star Sport's outdated-ness? Eight outlets but ZERO USB ports.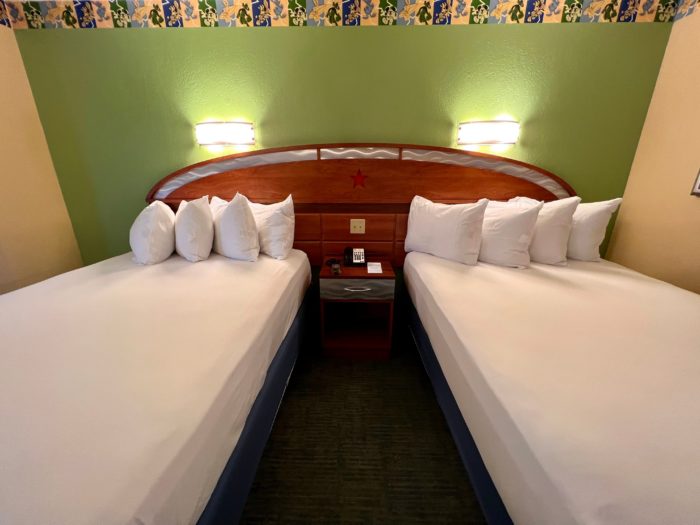 Again, as this is a TouringPlans room review, you know we checked all the bedding, towels, and mattress for their date and brand. Here's a look at what we found: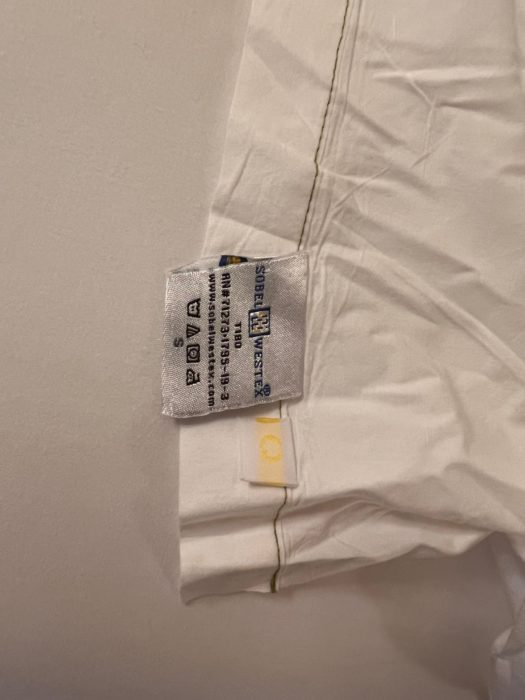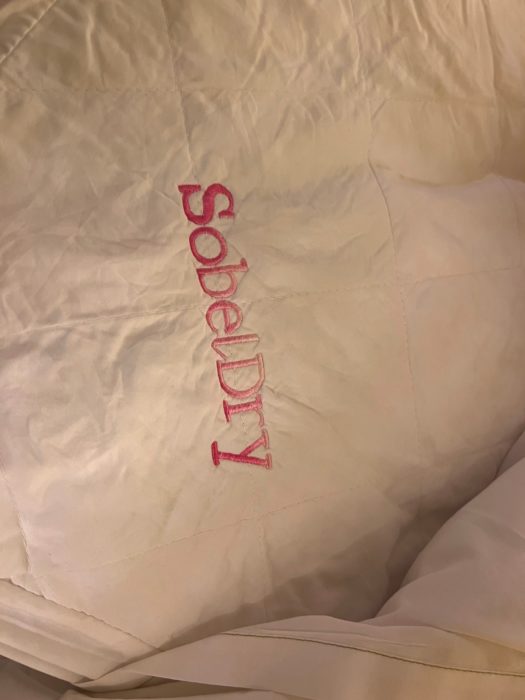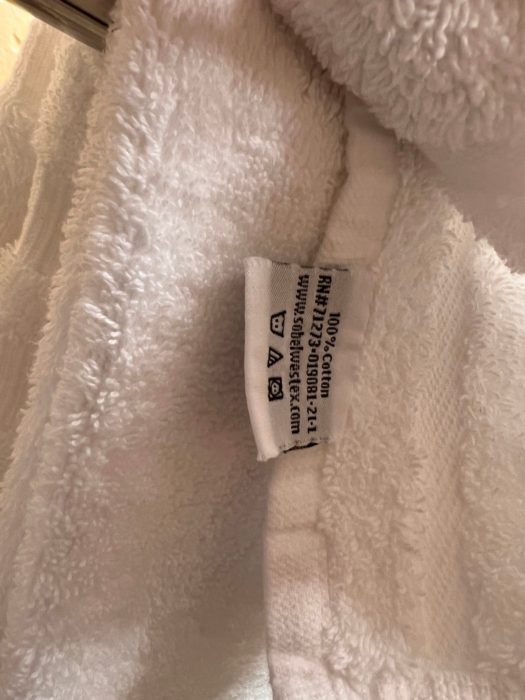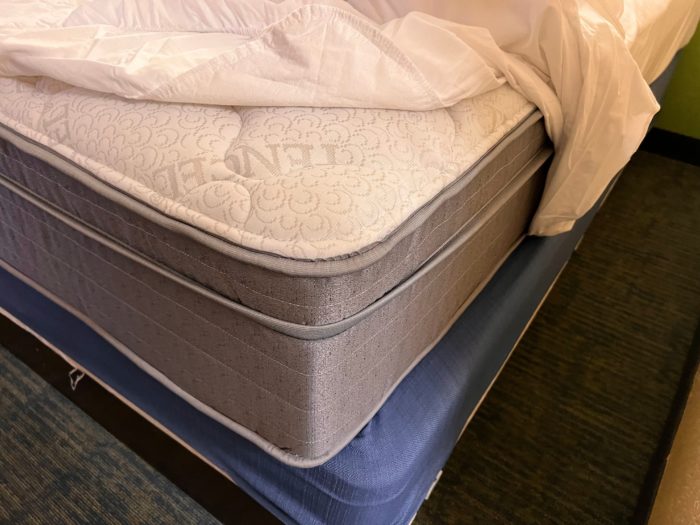 All guest rooms at All-Star Sports are 260 square feet; the image below showing the space between the bed, the wall, and the bathroom is a good example of the cramped quarters.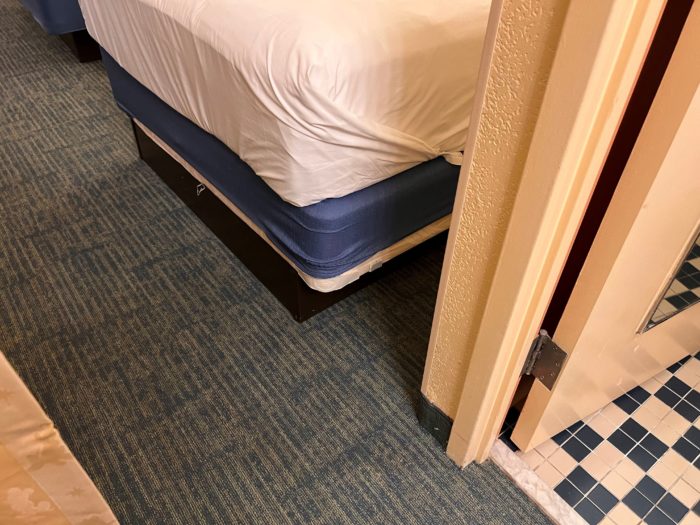 The bathroom is separated from the rest of the room by a curtain and has a single sink, hairdryer, iron and ironing board, and a safe.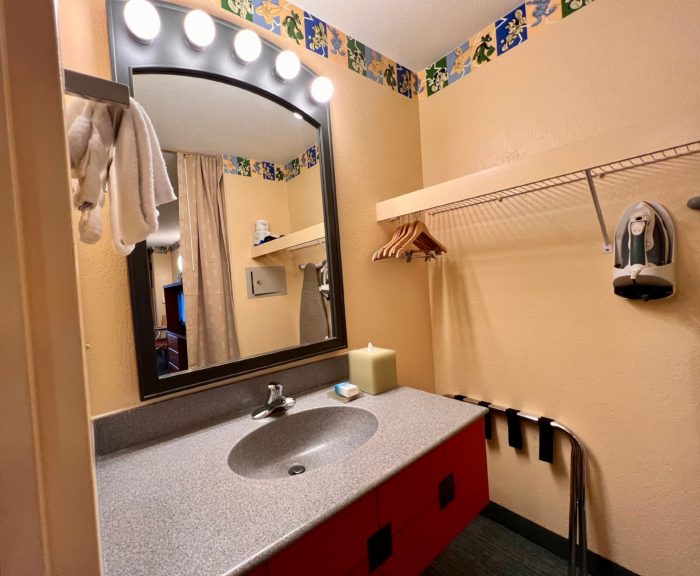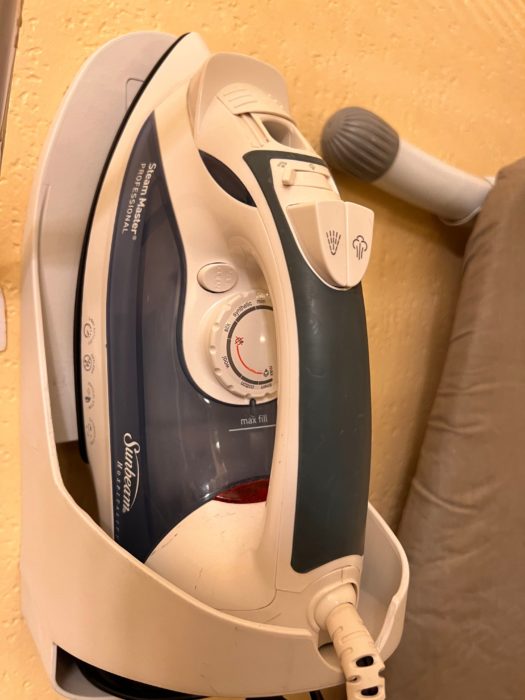 It's worth noting that this safe still has a physical key.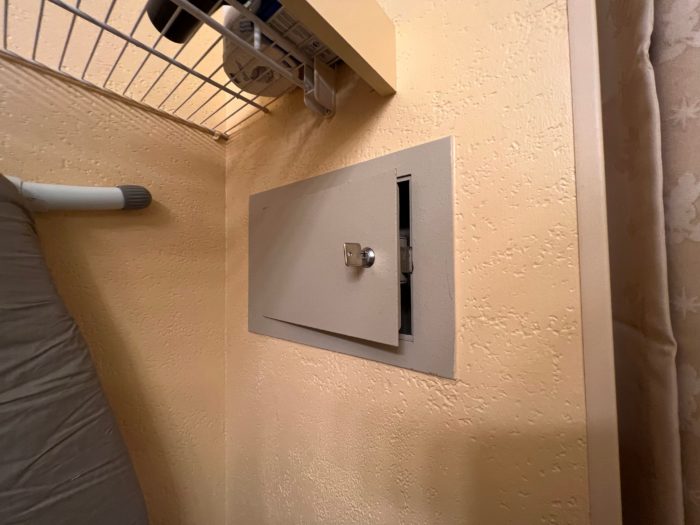 Like most Disney value resorts, the actual bathroom space containing the commode and the shower-tub combo is definitely tight.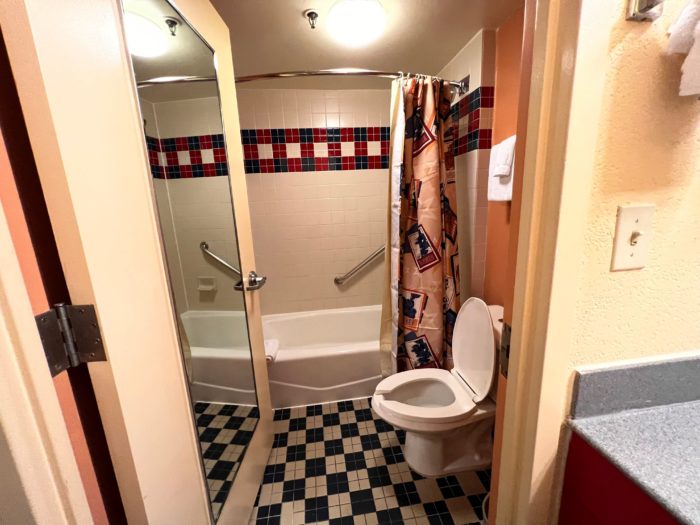 Here's a quick look at the shower…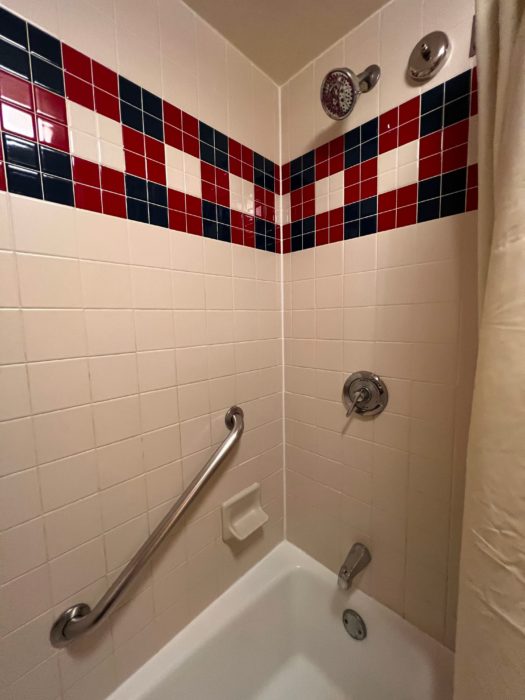 …and those unfortunate mounted pumps.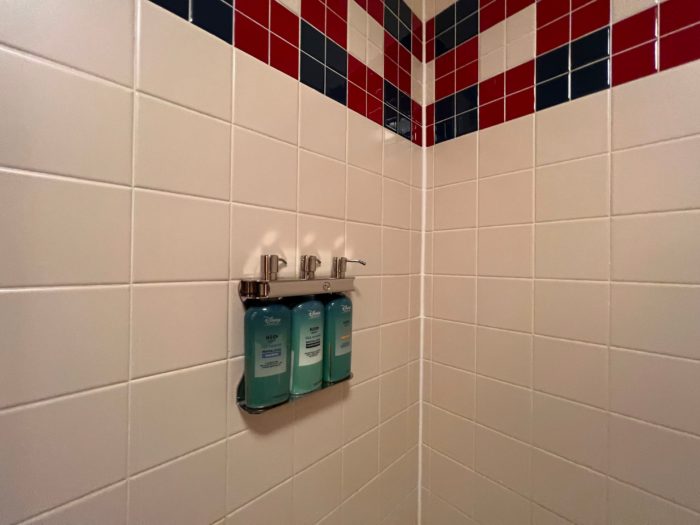 Tip: If you can, bring your own shampoo and conditioner. A hand sanitizer pump produces more per push than these do. You'll probably spend more time trying to get enough product out of these bottles than actually washing your hair.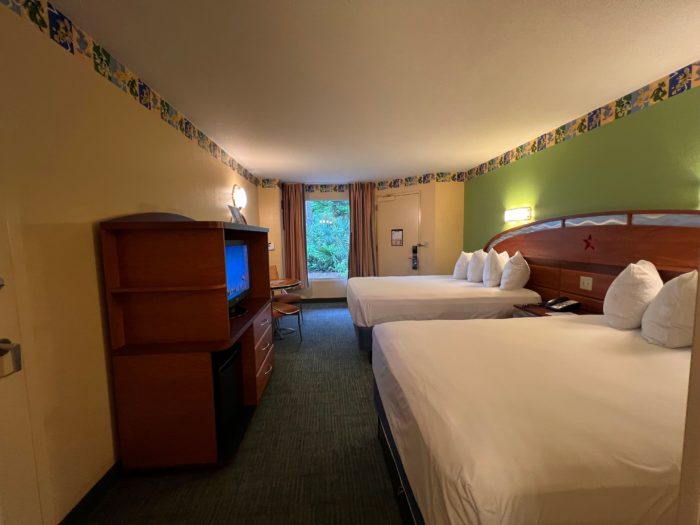 There you have it! This is what you can expect from a stay at All-Star Sports in 2022.
And, even though this All-Star doesn't have anything new to offer upon its reopening, it's great to have yet another budget-friendly option for families and those looking for an affordable way to stay in the "Disney Bubble" and enjoy resort perks.
Have you ever stayed at one of Disney's All-Star Resorts? What do you think of All-Star Sports? Let us know in the comments!