Avengers Campus vs. Star Wars: Galaxy's Edge
In recent years, immersive lands have become the name of the game at the Disney Parks. Following Pandora – The World of Avatar at Disney's Animal Kingdom, plans were made to build themed lands based on Disney's two biggest tentpole film franchises: Star Wars and Marvel.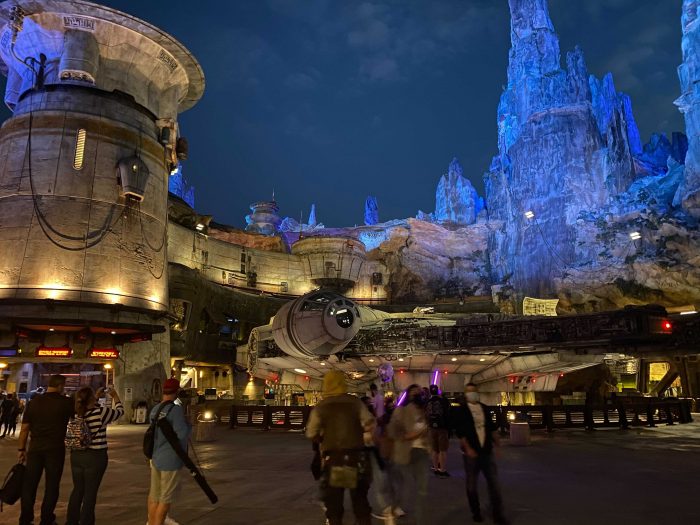 In 2019, two identical Star Wars-themed lands opened at both Disneyland Park and Disney World's Hollywood Studios.
Avengers Campus, a Marvel-themed land, was expected to open at the Disneyland Resort's Disney California Adventure a year later but was delayed due to COVID-19.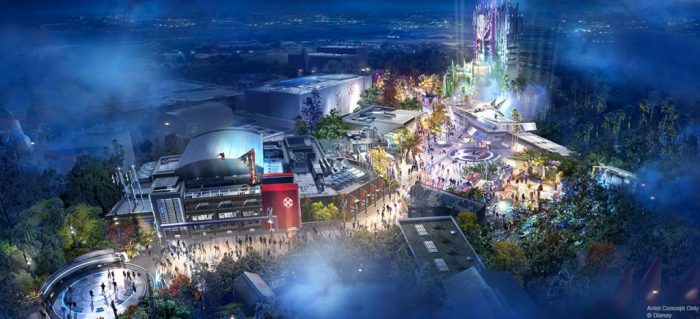 In June of this year, Avengers Campus finally debuting inviting fans to assemble! But the question is, how does it compare to Galaxy's Edge? What can you expect from each franchise-themed land during your day at the parks? Let's take a look.
The Story
Avengers Campus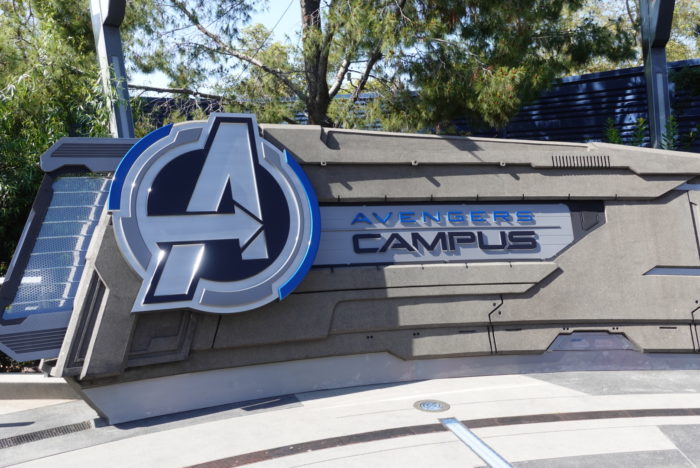 According to the land's story, Avengers Campus is a base for heroes to assemble, train new superhero recruits, and develop new ideas. It was built on property that belonged to Stark Industries (a.k.a. Iron Man's family company), and it also happens to be the site of an ancient Doctor Strange sanctum.
Oh, and in a severe case of FOMO, the Collector from Guardians of the Galaxy dropped his fortress on the edge of the campus where he's taken the Guardians captive.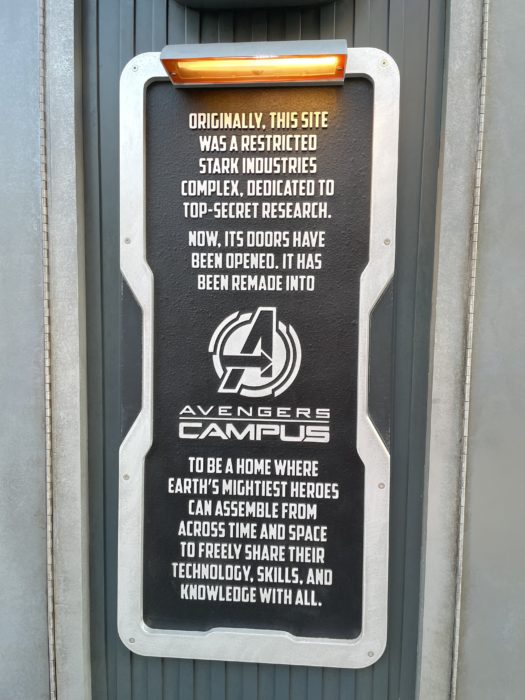 Avengers Campus is unique in that it won't be the only one. Two other different campuses are being developed for Hong Kong Disneyland and Walt Disney Studios Park at Disneyland Paris.
The lands are also dynamic in that they incorporate new Marvel characters into the land with new Marvel projects.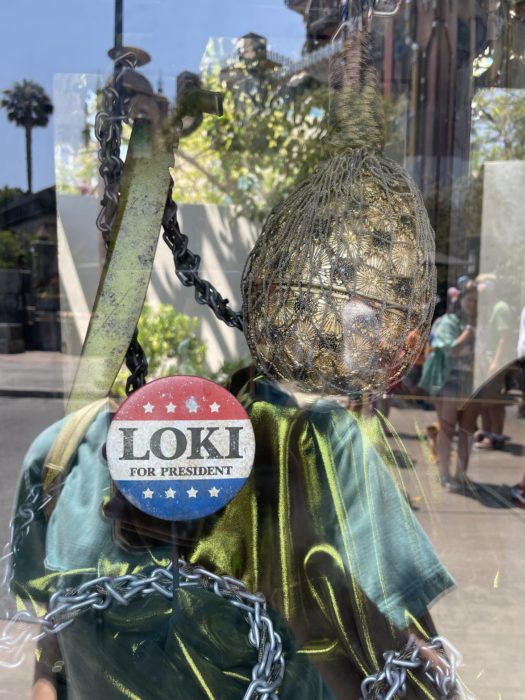 For instance, on days when new episodes of Loki aired on Disney+, Loki appeared in a different costume along with props from the show.
Black Widow also appeared in the land wearing her new costume during her solo film's run.
Galaxy's Edge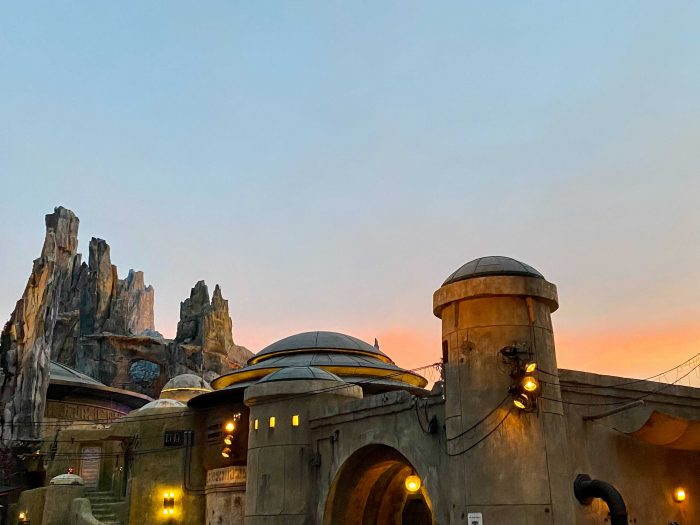 Explaining Star Wars: Galaxy's Edge is, well, confusing. So hang with me here.
Galaxy's Edge is the name of the land only. According to the land's story, the planet on which the land is located is called Batuu; and no, it isn't a planet you've seen in any of the films. The area of the planet guests visit is called Black Spire Outpost. One half is occupied by the First Order, the middle is a marketplace with its own economy, and the other half is a secret Resistance base.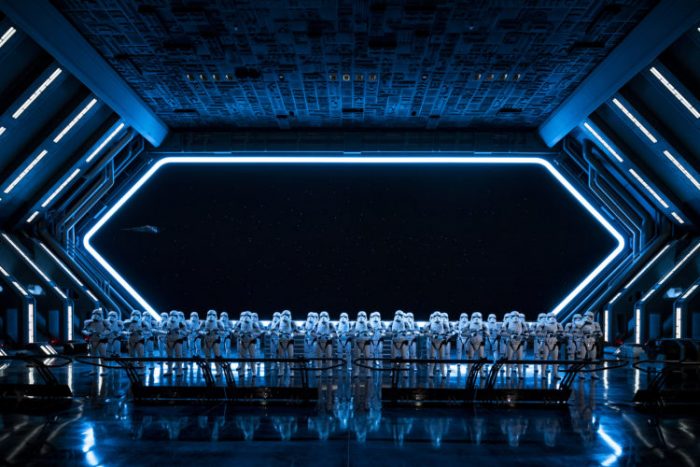 The Size
Avengers Campus: 6 acres.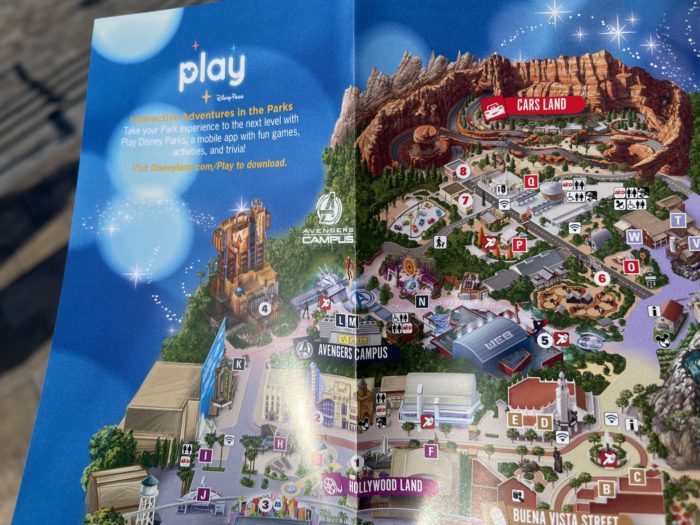 Avengers Campus replaced A Bug's Land and occupies about 6 acres of Disney California Adventure.
Galaxy's Edge: 14(ish) acres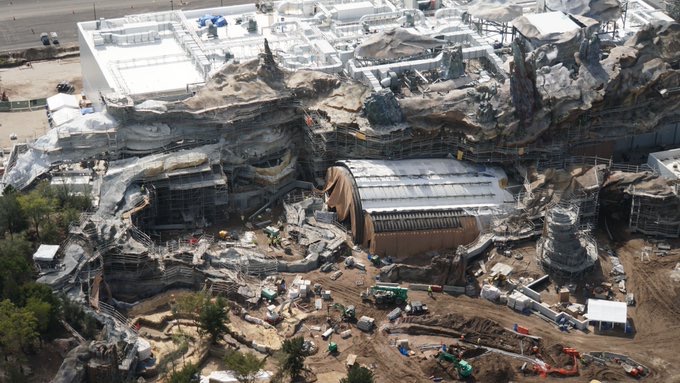 Star Wars: Galaxy's Edge on both coasts is about 14 acres and replaced portions of the Backlot Tour and the Streets of America at Disney's Hollywood Studios. At Disneyland, the park was expanded to add Galaxy's Edge which included changing the Rivers of America and overhauling some Frontierland space.
The Attractions
Avengers Campus: 3
While Disney intends to unveil a groundbreaking, Avengers-themed battle attraction sometime in the future, the land currently offers two rides and a show.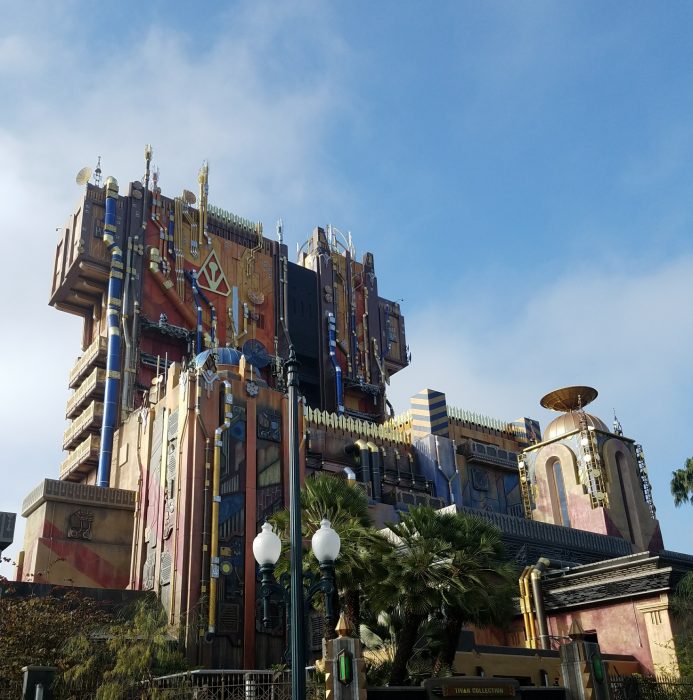 Guardians of the Galaxy – Mission: BREAKOUT! has been at Disney California Adventure since 2017; but now, it's part of the new land. Basically, it's an overlay of DCA's Twilight Zone Tower of Terror, but it might be better?
I know, I know. That's sacrilege. But it's also true and somehow more fun? You wouldn't know it by looking at it, but Joe Rohde worked another miracle here. Expect more drops, more humor, an awesome throwback soundtrack, and randomized experiences!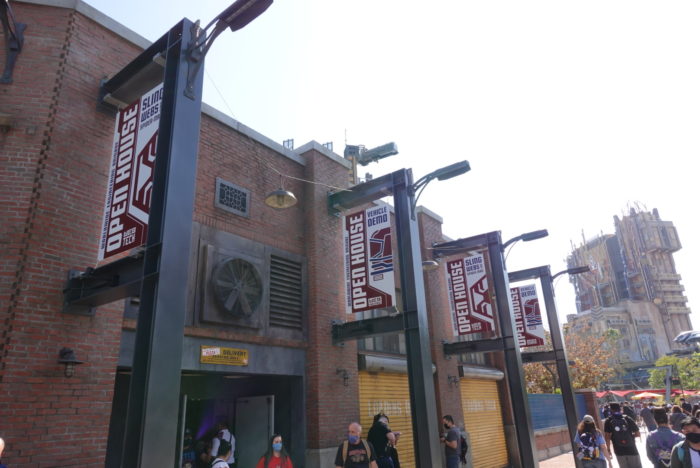 WEB SLINGERS: A Spider-Man Adventure is a 3-D interactive attraction where guests sling webs alongside Tom Holland's Spider-Man.
It's kind of like Toy Story Mania, but a bit more action-packed; and, guests can use their hands just like Spidey instead of pull-string cannons. It's shockingly accurate and you still get to compete with your family for a high score.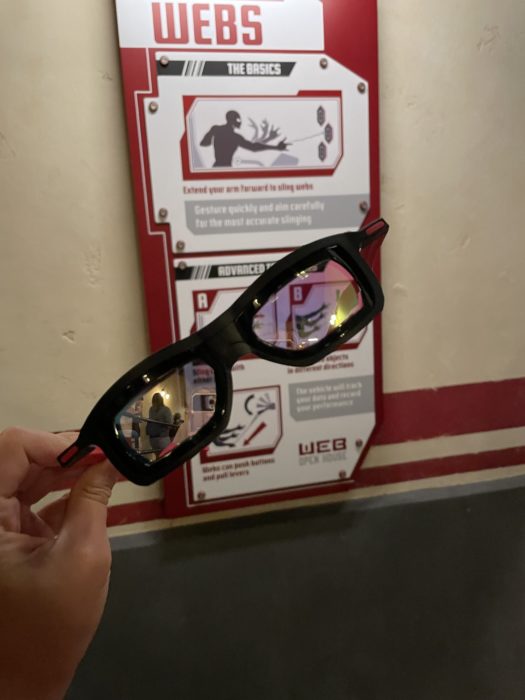 Guests must join a virtual queue a la Rise of the Resistance on the Disneyland app to ride it. Distribution times for virtual queues open at 7:00 a.m. and 12:00 p.m. each day.
Lastly, guests can take in a Doctor Strange show in the land's Ancient Sanctum. It's kind of like a magic show, and other Marvel characters may make an appearance!
Galaxy's Edge: 2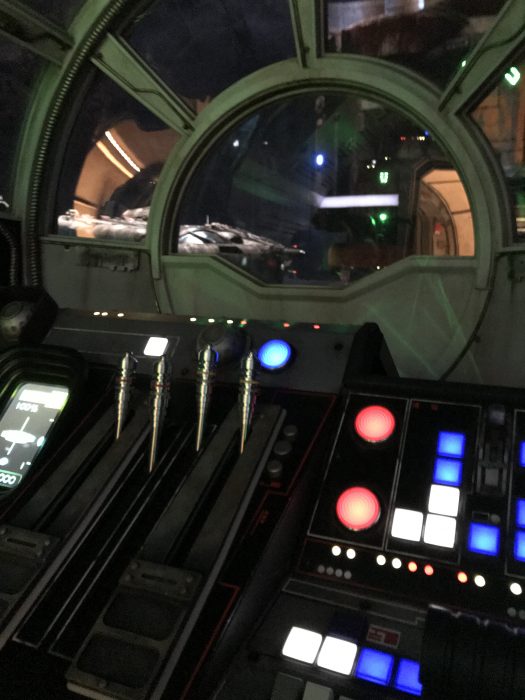 Millennium Falcon: Smuggler's Run offers guests the experience of either riding or flying in the cockpit of the fastest hunk of junk in the galaxy.
While interactive, it's somewhat akin to EPCOT's Mission: SPACE as the ride will continue, albeit somewhat badly, even if you don't try.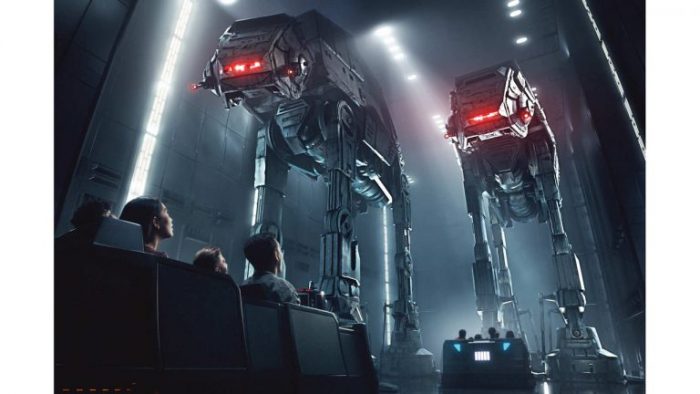 Now Star Wars: Rise of the Resistance isn't just the land's flagship attraction, but arguably the new bar by which all Disney E-Ticket rides will be measured.
Guests experience multiple stages of this attraction that range from a walk-through of a Star Destroyer hangar to encountering life-size AT-AT Walkers.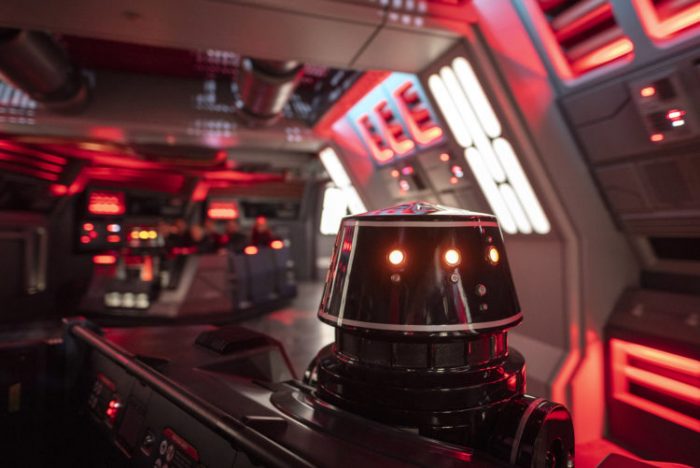 Overall: Until that unnamed Avengers attraction becomes a reality, there's no topping Rise of the Resistance. The race between Millennium Falcon: Smugger's Run and WEB Slingers is much more competitive, however.
While Millennium Falcon's queue and cockpit are incredible, it's possible that WEB Slingers offers the better ride experience since what you do actually matters; and again, Tower of Terror fans need to experience Mission: BREAKOUT! It's that good.
The Dining
Avengers Campus: 3(ish)
The dining options at Avengers Campus are an experience, reflecting the tech and locations from the films.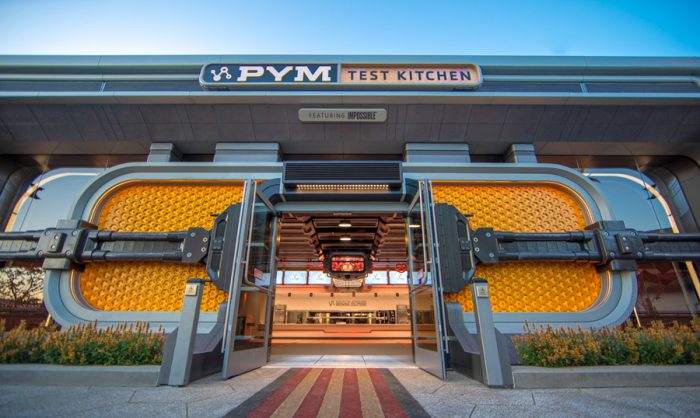 The story of the Pym Test Kitchen, and its Pym Taste Lab lounge, is that the shrink and grow tech from the Ant-Man films have been used for food. Guests have their choice of pasta served in a giant spoon, the Not so Little Chicken Sandwich, a giant-sized candy bar, and themed drinks served in lab beakers!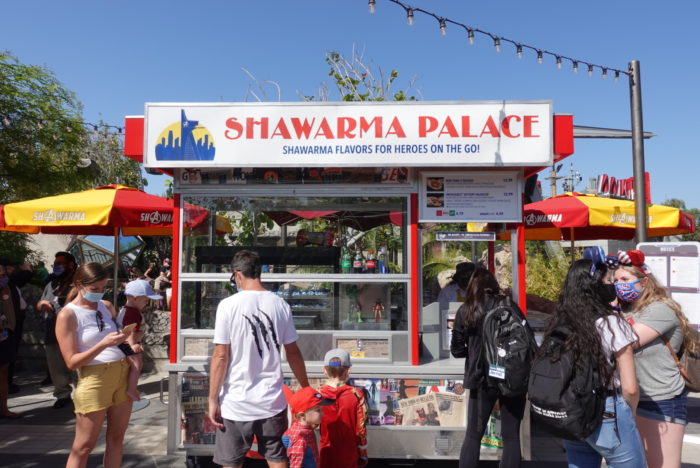 Shawarma Palace and Shawarma Palace Too serve, of course, shawarma. This is a callback to the shawarma the Avengers ate at the end of 2012's The Avengers. It's pretty much this land's Ronto Wrap, but more on that in a minute.
Avengers Campus also has Terran Treats serving Marvel-themed cosmic snacks, including a Cosmic Cream Orb.
Galaxy's Edge: 5
Dining at Galaxy's Edge means otherworldly food and drink that are both familiar and new to Star Wars fans.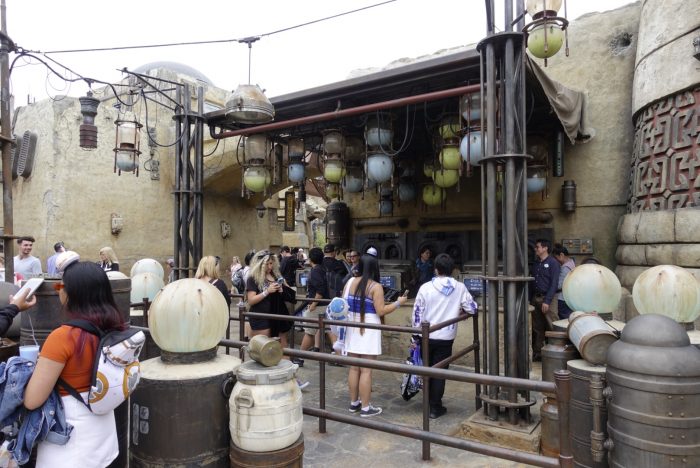 While Docking Bay 7 Food and Cargo offers the most options and seating, the most popular dish in the land is the Ronto Wrap from Ronto Roasters. Pretty much, it's pork, slaw, and sausage in a pita with a peppercorn sauce. Trust the Force on this one. It's good, and there are several varieties!
The Milk Stand serves blue and green milk (they're an acquired taste) as seen in the films while Kat Saka's Kettle serves flavored popcorn? Yeah, I don't have a movie reference for that one.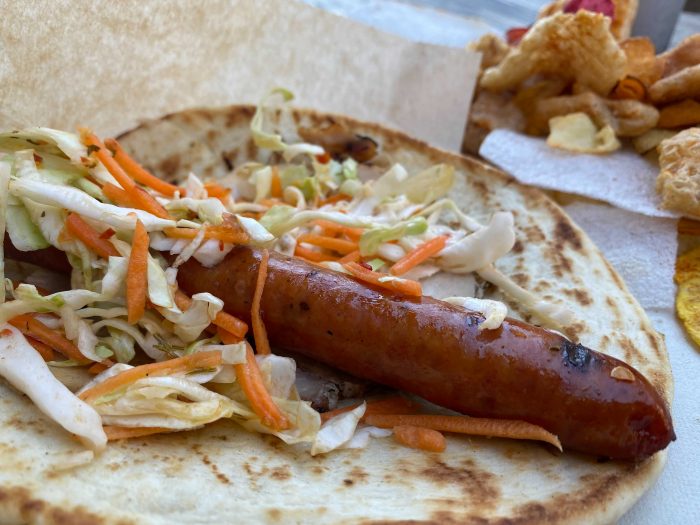 Oga's Cantina, inspired by the Mos Eisley cantina from A New Hope, is one of the most difficult dining reservations to get these days thanks to its creative, themed drink menu and entertainment provided by droid DJ Rex.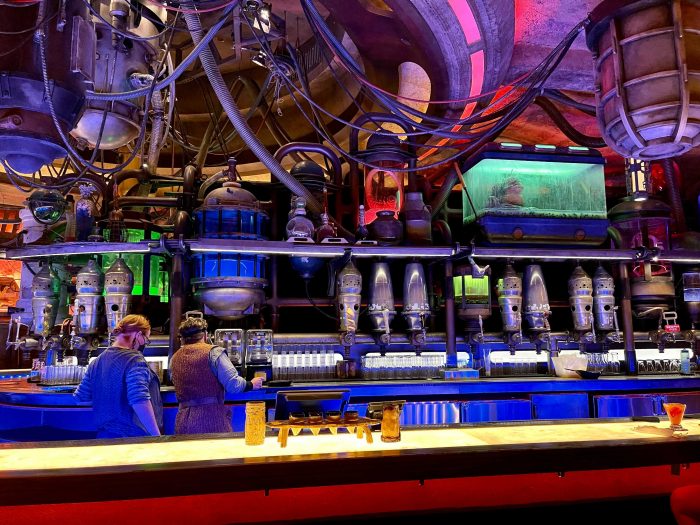 Overall: If it's a contest between the in-film snacks, shawarma beats the blue and green milk all day. Also, the menus in Avengers Campus benefit from being everyday favorites, just presented in a way to reflect the films and their characters.
The Characters
Avengers Campus: Um, too many to count?
Marvel has an impressive roster of characters and is introducing more all the time. In keeping with this franchise hallmark, Avengers Campus is home to A LOT of characters with multiple character interactions happening simultaneously.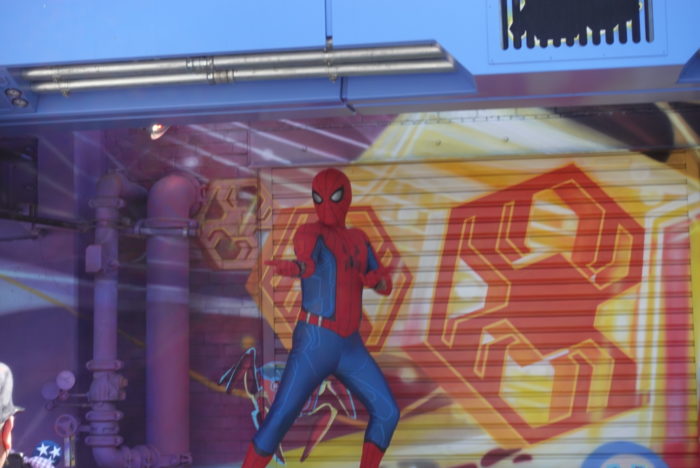 Also, for fans wondering why Iron Man is still alive in this land, Avengers Campus is set in a different timeline where Thanos never snapped. Therefore, there are no canon restrictions for who you can see.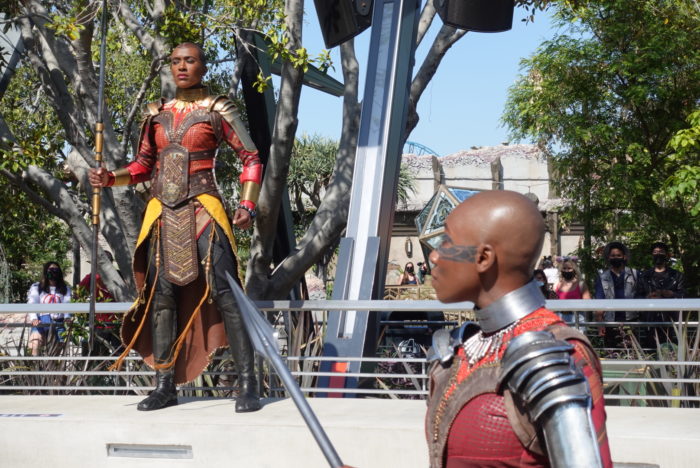 Characters can be seen atop the Avengers Headquarters, down on the ground with guests, on elevated platforms, and the like.
Small, mini-shows happen all throughout the day ranging from the Black Panther's Dora Milaje training to Spider-Man (and his stuntronic) swinging overhead.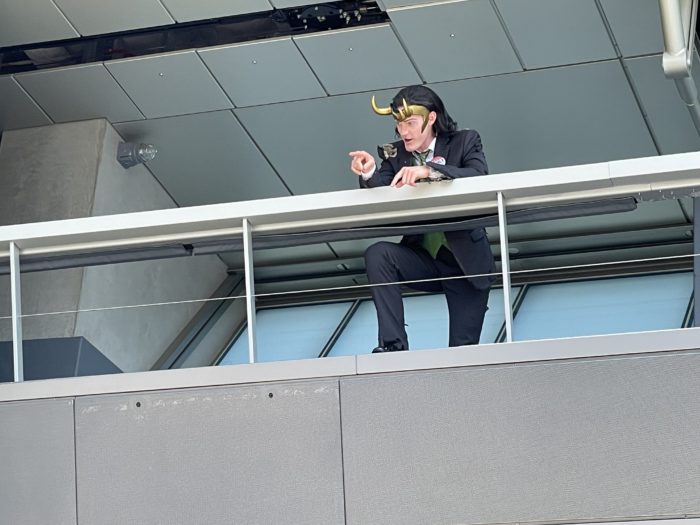 Galaxy's Edge: 5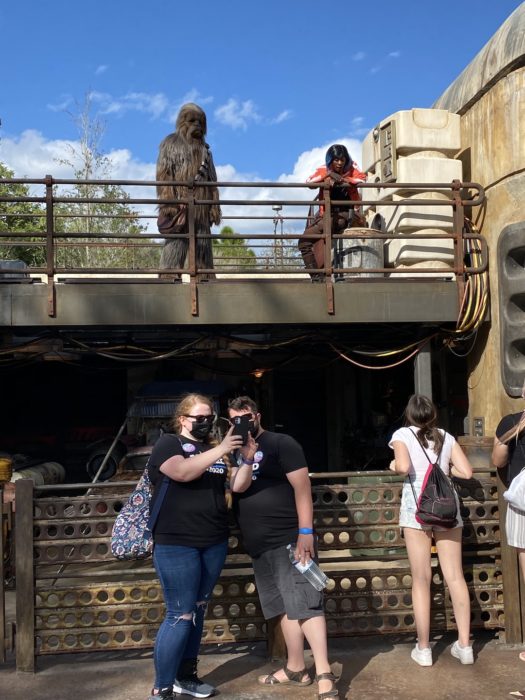 Chewbacca, Rey, Kylo Ren, First Order Stormtroopers, and Vi Moradi – a Resistance character created for the land – are the only Star Wars characters guests will see within Galaxy's Edge.
Overall: Since Galaxy's Edge is stuck in a specific point within the Star Wars timeline, you won't find Darth Vader, Luke Skywalker, the Mandalorian, or Baby Yoda. And to think, we gave up Star Wars Weekends for this, but I digress.
The Shopping
Avengers Campus: 3
While there are few kiosks throughout the land selling t-shirts, pins, and the like, the campus is home to two main stores: WEB Suppliers and the Collector's Warehouse.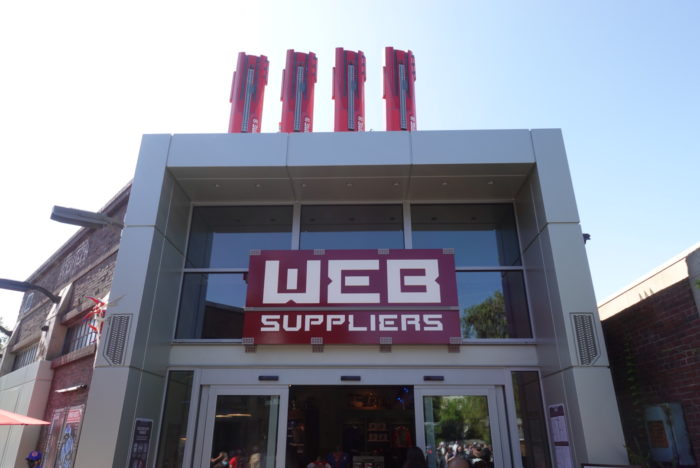 WEB Suppliers is themed after the WEB SLINGERS attraction and sells ride-related merch including Spider-Bots and WEB power bands to use on the ride. But be warned, it's tiny and crowded.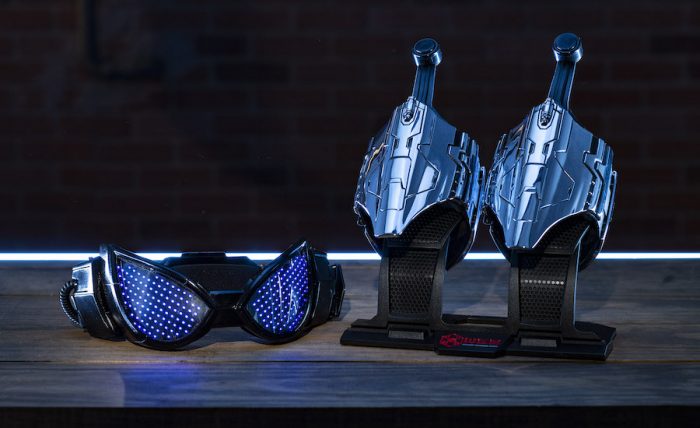 The Collector's Warehouse is the gift shop for Mission: BREAKOUT!; and in addition to ride-themed merch, there's even a selection of vintage toys reflecting Peter Quill's sense of nostalgia.
Galaxy's Edge: 8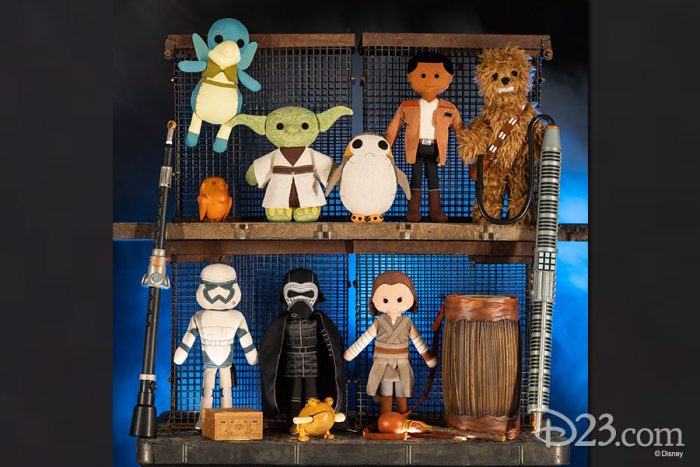 There are quite a few places to shop in Galaxy's Edge, but keep in mind that all of the shops, stands, and merch is in-universe. Guests will find toys that appear handmade by Batuu craftsmen and Star Wars creatures guests can adopt. There's also Star Wars clothing to purchase and Black Spire-specific souvenirs.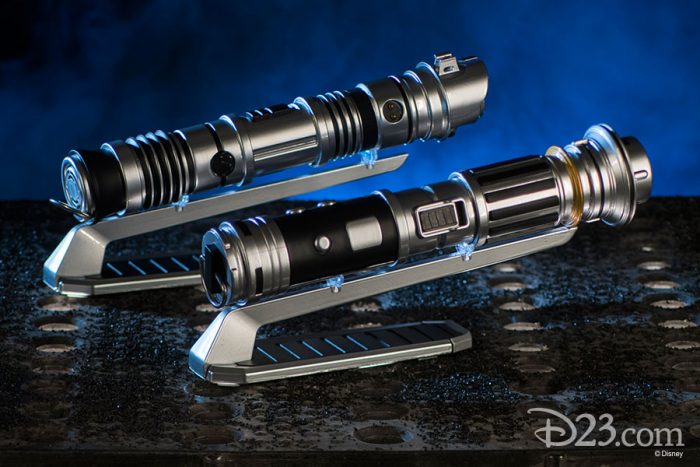 Dok-Ondar's Den of Antiquities – one of the land's shops – is filled with unique items both on the shelves and on the walls. It's also where guests can purchase collectible, replica lightsabers!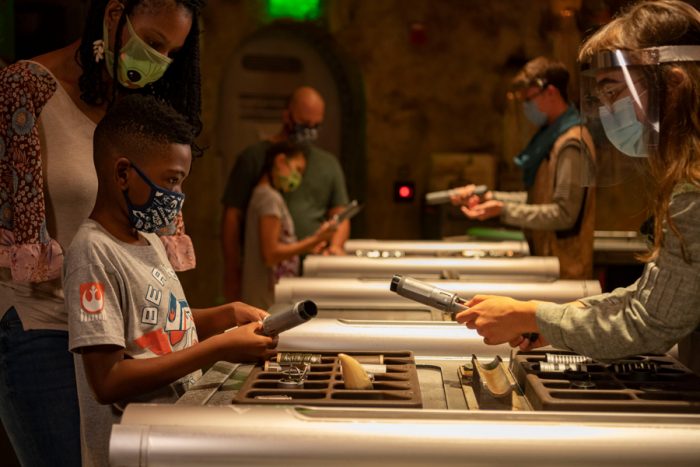 Galaxy's Edge also offers guests not only the experience of constructing their own custom lightsaber and droid at Savi's Workshop and the Droid Depot respectively. However, advance reservations are almost always required for both and it can be pricey.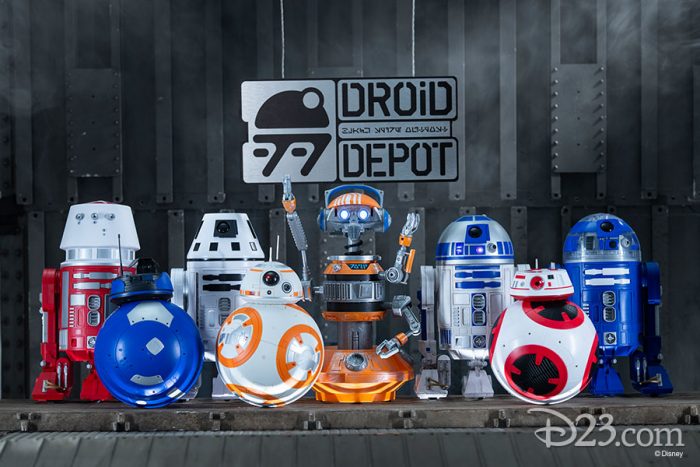 Overall: Avengers Campus needs more merch, especially considering how many characters are present in the land.
The number of themed stores coupled with experiences at Galaxy's Edge is one of the land's best features; but since it's in-universe, fans won't find Star Wars action figures or anything branded Star Wars anywhere.
Final Thoughts:
Star Wars: Galaxy's Edge is massive and  100% immersive with plenty to see, do, and experience. Unfortunately, it suffers from being a location unfamiliar to fans and even more so to non-fans.
However, Avengers Campus gives guests the permission to be fans and uses its limited space surprisingly well to cover various corners of its franchise.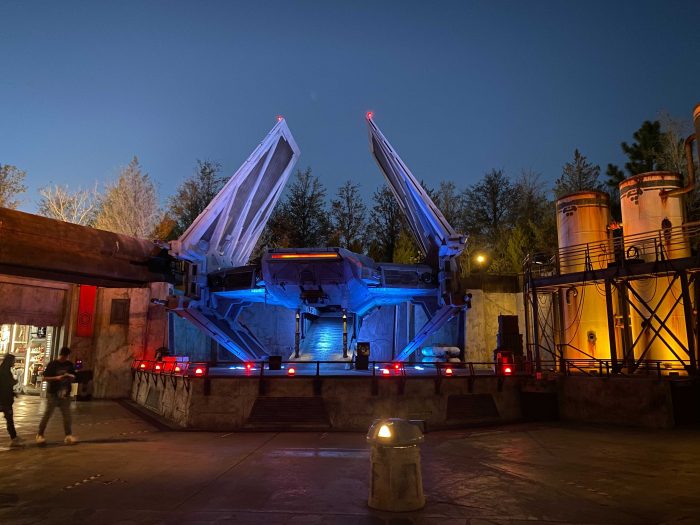 Galaxy's Edge requires quite a bit of time to see and do it all, with a virtual queue required for Rise of the Resistance and reservations needed for Savi's Workshop, Oga's Cantina, and possibly Droid Depot.
A virtual queue is needed for WEB Slingers, but everything else can be accomplished at a guest's own pace. Although, there is considerably less to do.
Have you ever been to Galaxy's Edge? How about Avengers Campus? Which one are you most interested in experiencing? Let us know!