Best Epcot Meals for a Non-Disney Fan
I'm lucky that my husband and daughter are both Disney fans, and so going to Walt Disney World blends well with their idea of rest and relaxation. Some of my friends have significant others who are. . . . less thrilled with the idea of dining with Mickey, strolling down Main Street, or wearing Mouse Ears for every ride photo. And although the changes at Walt Disney World make it harder to avoid having Disney characters and movies thrown in your face every time you turn around, Epcot–and especially World Showcase–still provides a way to break free from the "I'm at Disney with all the characters" feeling.
They say the way to a man's heart is through his stomach, and sometimes having a relaxing meal works wonders for helping keep a positive attitude. So whether you're traveling with a man, woman, or angsty teen who is now "sooo over Disney stuff", here's three restaurants that provide a great meal experience for a non-Disney fan.
Biergarten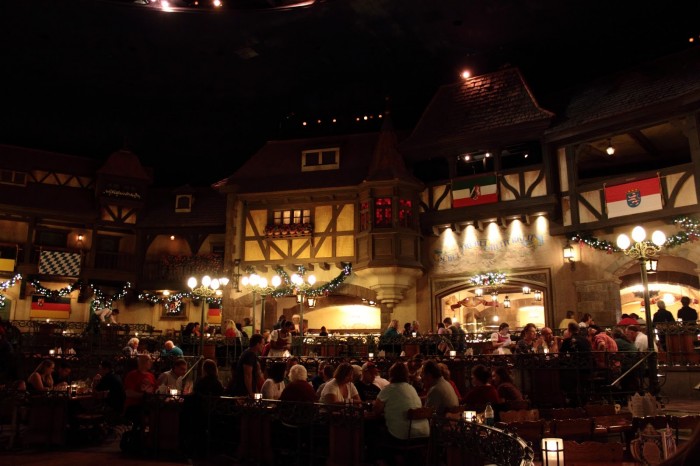 It's Octoberfest every day in the Germany pavilion, and that means lots of food, fun, and of course beer. What you won't see are Disney characters in lederhosen on the dance floor. As long as your traveling party is okay with sitting at a shared long table, this can be a fantastic option for a break, and with an ample buffet, there is a little something for everyone, especially if you've got a fan of German sausages and pretzel rolls with you.
Restaurant Marrakesh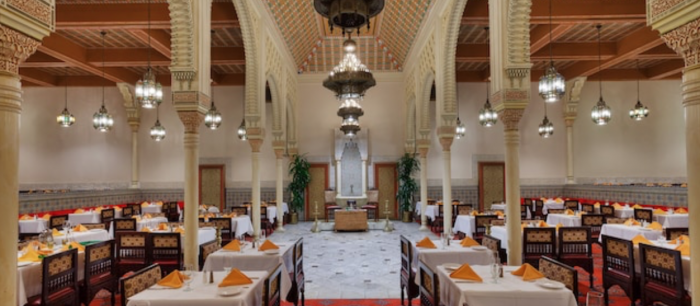 Although I personally think that some of the food options at Spice Road Table are more unique than what you'll find at Morocco's Restaurant Marrakesh, this location–where you have to go all the way through the Morocco pavilion to even get to it–provides a retreat away from the hustle and bustle of a theme park day. Like Biergarten, this is a meal and a show, with a belly dancer performing during your meal.
Takumi-Tei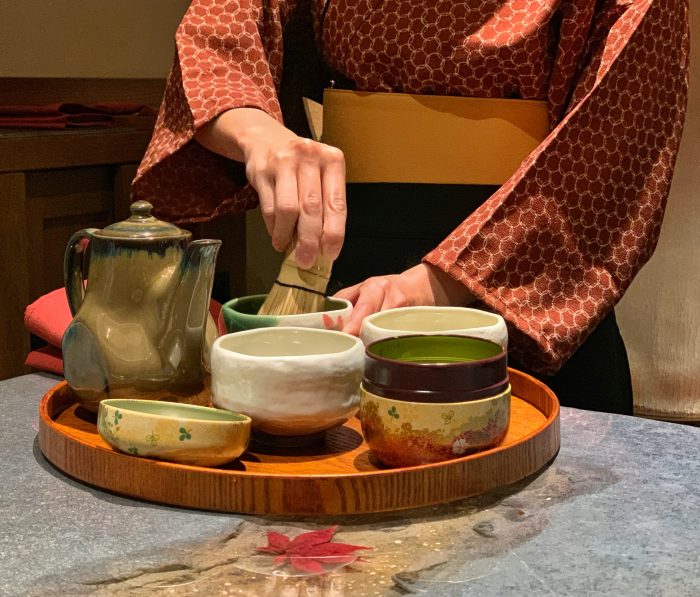 Epcot's newest restaurant is quite possibly one of the finest dining experiences at Walt Disney World. The Chef's Table at Takumi-Tei is an incredible splurge, and it does mean that you have to get dressed up (yes, there's a dress code), but that certainly helps with the "You're no longer eating turkey legs from a cart" vibe. If you're looking for a meal that will impress, Takumi-Tei provides all that and more. It offers both a fantastic meal and a true cultural experience. 
What are your choices for the best meals to take your non-Disney fan to at Epcot? Let us know what you think in the comments.