Best Individual Lightning Lanes to Purchase
If you are in the middle of planning your first WDW vacation in a while, you have probably seen lots of talk about ILL. Is everyone coming down with some weird Disney-related sickness? Well, maybe, but that's not what ILL means. It stands for Individual Lightning Lane attractions – big headliners that Disney now charges you extra for if you want to skip the standby line. Have more questions about how ILLs work? See Step-By-Step Guide: How to Use Genie+ and Lightning Lane at Disney World.
Some Individual Lightning Lane purchases can actually be a decent value if you don't mind shelling out the extra cash, or if you're really tight on time or are travelling with humans that don't deal well with long lines. But making those decisions in a smart, informed way requires some data. So today we'll walk through a few different datasets that can help you determine which are the best Individual Lightning Lanes to purchase! This post has been updated with the most recent data as of March 6th, 2023.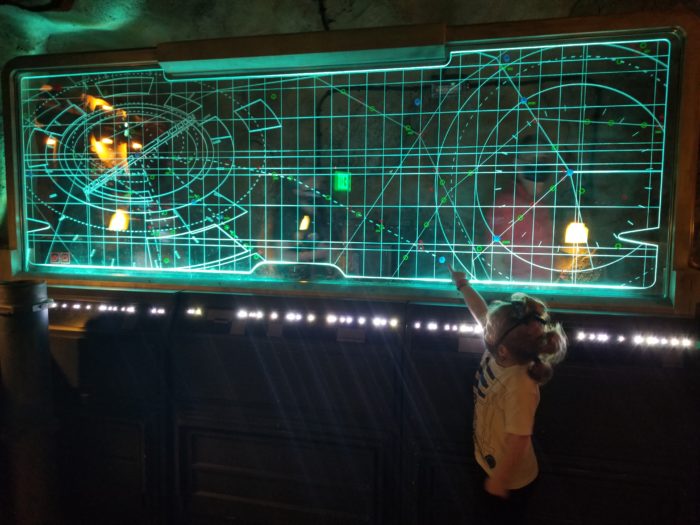 Explain the Math!
In this post, just like the ones that dealt with Genie+, you will see three different tables. Each table represents data from a group of different crowd levels:
LOW = crowd levels 1 through 4
MED = crowd levels 5 through 7
HIGH = crowd levels 8 through 10
In each box, you'll see two different pieces of information. The first is represented by the color of each box.

So you can pick an attraction (row) and a time that you think you'll be able to book an ILL return time (let's call this the booking time for simplicity, and those are shown in the columns). The color of the box where you land will show you what the odds of you being able to get a return time are. If it's green, that means you can absolutely always successfully get a return time. If it's red, that means the attraction is always sold out by that time. If it's yellow, you have a 50% chance of being able to book it.
And, we're also adding in some bonus information. Woohoo! In each colored box, you'll also see a time.  That's the average earliest return time you should expect for that attraction at that booking time, given the appropriate crowd level. Wow. That's a lot of qualifiers. This is slightly more confusing even than the Genie+ average return times, because for ILL at WDW, you get the luxury of choosing your return time. So in order to present useful information, this chart is showing you earliest available as a way of giving information about what you can expect the earliest return window option to be if, for example, you can't book Rise of the Resistance until the park opens because you are staying off-site.
So if we take that example and say that I'm visiting Hollywood Studios on a high crowd day. I'm staying offsite, so I can't book ILL until the park opens at 9 am. Unfortunately for me, that box is pretty orange at 9am. That means I have about a 24% chance of even getting the opportunity to purchase. If I do get lucky and it hasn't sold out, I can expect the earliest available return time to be 7:45 pm. Ouch.
Individual Lightning Lane Availability

I'm putting all three tables together here so that you can do easy comparisons across different crowd levels. And since there are only four attractions eligible for ILL, and you might book them at different parks in the same day, we're mashing them all together in one big happy (expensive) family.
The first thing that jumps out at me here is that ILL availability is trending down, in aggregate. In our last update, most ILLs were available for purchase after park opening at almost all crowd levels, and sometimes for most of the day. No longer! You may be out of luck for purchasing Individual Lightning Lanes for any attraction if you're staying offsite on high crowd days.
Rise of the Resistance used to be the clear winner of the popularity contest here, and that doesn't hold true anymore either. At all crowd levels, Flight of Passage sells out first. And Cosmic Rewind has worse availability than Rise of the Resistance on low and medium crowd days too.
We also see many more availability "drops" throughout the day for Individual Lightning Lane attractions that we do for Genie+ attractions. For example, at Flight of Passage on medium crowd days, ILL reservations are always sold out at 2 pm. But then at 3 pm, more afternoon availability is often released. That means if you miss out on the initial reservations, you can keep an eye on the app later in the day and likely still pick up reservations.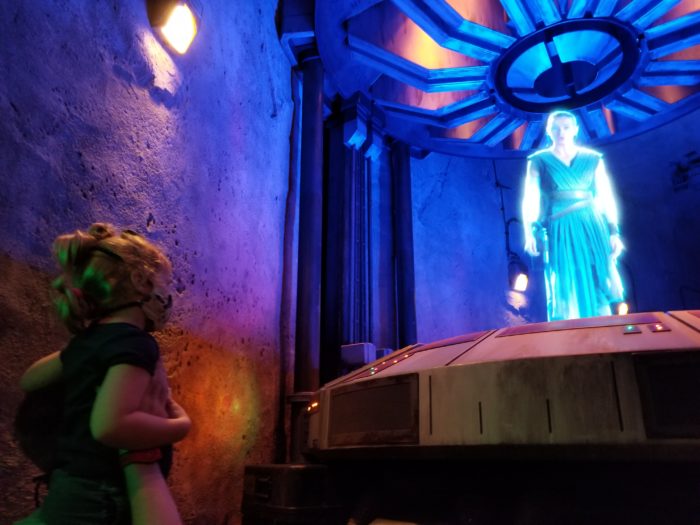 Individual Lightning Lane Wait Time Savings

Individual Lightning Lane Time Savings by Crowd Level from December 2022 through early March 2023

The numbers in the table above represent the average difference between a Lightning Lane wait and a standby wait (or virtual queue wait) at each attraction if two people were to enter the queues at the exact same time. It's calculated based on wait times submitted at nearly the same time, or with the equivalent estimated time at the time of entering line if there is no nearby timed standby wait for the timed Lightning Lane wait. Morning times are from before 11 am, peak times are between 11 am and 5 pm, and evening times are after 5 pm.
For example, let's say that a user started timing a standby wait at 9:58 am at Rise of the Resistance. On the same day, at 10:01 am, a user starts timing a Lightning Lane wait at the same attraction. The ILL user ends up waiting 16 minutes, and the standby user ends up waiting 104 minutes. That means the ILL user "saved" 88 minutes.
The good news is that even though availability is worse compared to our last update, the time savings compared to the last update are quite a bit higher. In fact, at all attractions time savings are up by at least 20 minutes on average – other than Cosmic Rewind where they're up something more like 10 minutes on average.
In the past we often used an hour of time savings as the break-even point for purchasing an Individual Lightning Lane, and now Flight of Passage and Rise of the Resistance pretty easily pass that mark under almost any conditions. You'll have a harder time getting over that bar at Magic Kingdom, and it's virtually impossible to save an hour right now at Cosmic Rewind.
Cosmic Rewind is an anomaly. Virtual queue wait times are spiky, but generally somewhere around the 40-55 minute range in the middle of the day. Individual Lightning Lane wait times, though … aren't much better. You can save something like 20 or 30 minutes by purchasing ILL for Cosmic Rewind, but really you're purchasing a guaranteed chance to ride if you miss the windows for obtaining boarding groups.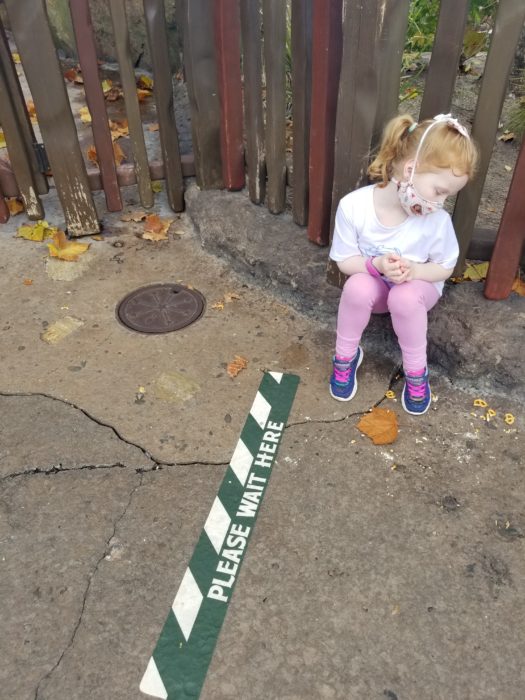 Individual Lightning Lane Cost Per Minute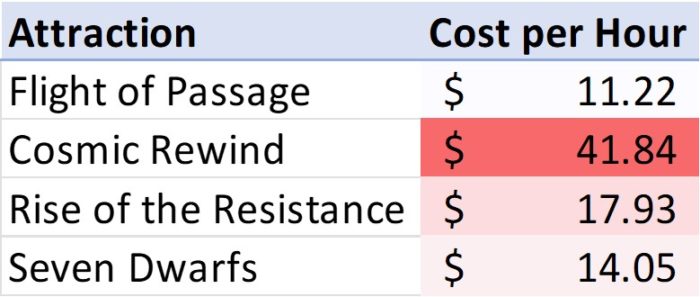 The numbers in the table above represent the amount of money that you will pay to skip one hour of standby wait at each ILL attraction. Because we know the price of each ILL each day, and we know the time savings, we can calculate the cost of each hour of time saved and then average them all out. So on any day, you can spend approximately $42 per hour to skip the virtual queue at Cosmic Rewind (this is unchanged from our last update) , or you can pay $11 per hour to skip the standby at Flight of Passage instead. Very different value propositions.
Once again, by time saved, Cosmic Rewind is the worst value Individual Lightning Lane. This isn't surprising since you're paying not only for a little bit of time savings, but also for the opportunity to not try to get a boarding group.
It's not very surprising that Flight of Passage is frequently the best value out of all ILL options. It saves the most time, and isn't the most expensive. If you're going to try one Individual Lightning Lane, it's a good option to see if you find it to be worth it for your party.
The second-best use of your money is to bypass Seven Dwarfs Mine Train. It doesn't save remarkable amounts of time, but it's also the cheapest reservation to purchase on any given day.
What Does This Mean For You?
Everything is a trade-off. ILLs for Flight of Passage and Seven Dwarfs Mine Train are statistically good values for the time you save. But you don't save tons of time at Mine Train. So you could choose to rope drop it and save money, but then you're not rope dropping other wait-heavy Genie+ attractions at the same park.
ILL for Rise of the Resistance used to always save you the most time compared to standby. But its standby wait times haven't been as awful as the past, and its reliability issues have been (knock on all of the wood) getting better.
Only purchase Individual Lightning Lane for Cosmic Rewind if you want to ride more than once in the day, or you don't want to deal with the hassle of getting a boarding group and waiting for it to be called.
Have you purchased any Individual Lightning Lanes at Walt Disney World? What was your experience, and do you think it was "worth it" in hindsight? Are you budgeting for Genie+ or ILL for a future WDW vacation? And did any of these results surprise you? Let me know in the comments!