Best Nachos at Universal Orlando Resort
Good nachos are not hard to find at Universal Orlando. They are found in many CityWalk restaurants and beach side bars at the resort hotels. Now when I refer to nachos, I do not mean those stale chips with cheese from a bag that you get at your local little league game. I am talking nachos with full toppings, solid chips, and real cheese. No one is going to confuse nachos as gourmet food. Yet sometimes you are just looking for something simple that will not cost you too much money. In addition, they usually come to your table quickly so the kids and/or you can solve being "hangry" quickly.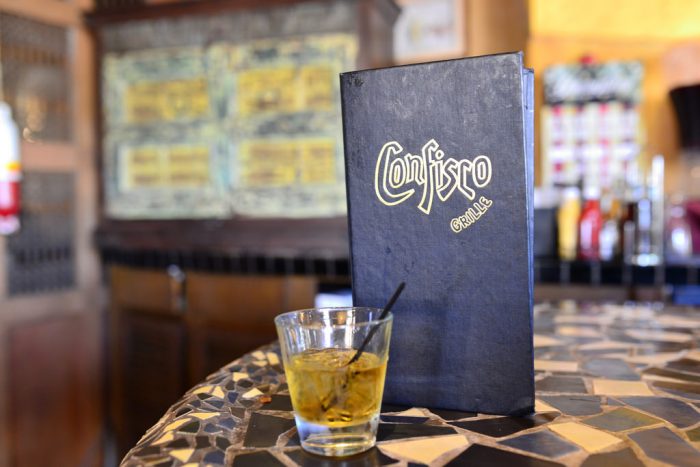 If I were going to have nachos while in the parks, then I would select one of the nachos options at Confisco's Grille. There is the standard nachos option for $10 which is your standard nachos with cheese, chili, salsa, jalapeños, and guacamole. This is a decent value for theme park full-service dining. There is also an annual pass favorite feature called the ahi tuna nachos for $14. These are sesame seared ahi tuna, diced avocado, edamame, Napa cabbage, jalapeños, micro cilantro, wonton chips, scallions, sweet soy, and wasabi aioli drizzles. The taste and quality is as expected but the quantity of chips and toppings will increase when we leave the theme park to hunt for nachos.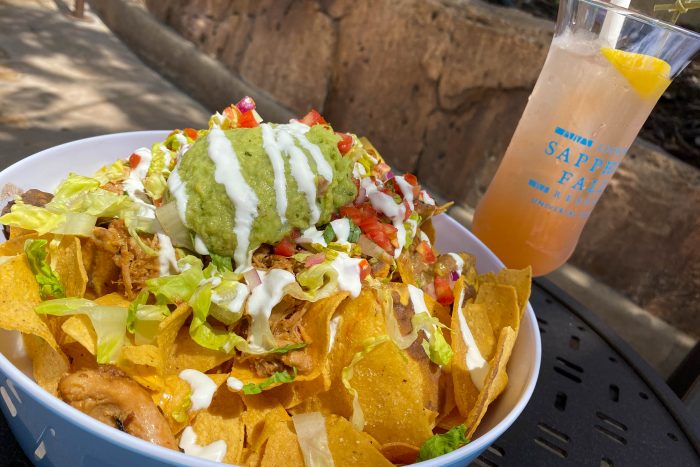 The Loews/Universal hotel pool bars have some excellent nachos. The three most positively mentioned are at Royal Pacific, Aventura, and Sapphire Falls. Once again, we are talking about nachos so these will not be life changing but what makes these stand out is the quality of toppings and the crispness of most of the chips. When you combine that with ability to enjoy then at a preferred or premier hotel pool area then you have a good combination. If resort hopping, I would choose the Drhum Club Kantine pool bar at Sapphire Falls option.
If you want to do a nacho around the universe tour, then CityWalk restaurants are the best option. You can find good nachos at Toothsome Chocolate Emporium, Hard Rock Café, Antojitos, NBC Sports Grill and Brew, Jimmy Buffet's Margaritaville, and Cowfish. Now which nachos options you prefer will depend on your idea of nachos.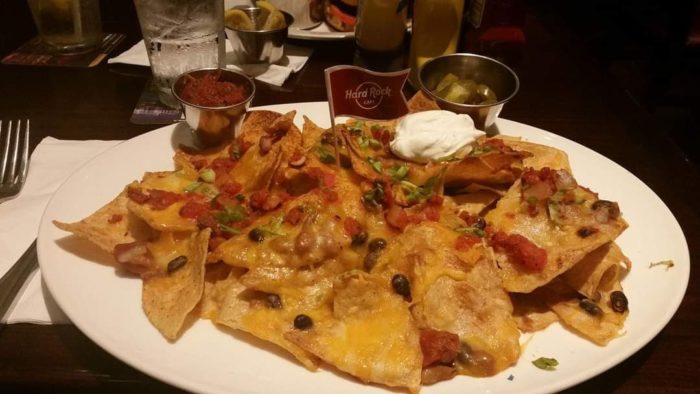 If you are looking for a standard bar and grill type nachos, then NBC Sports would be a solid choice. Their loaded chili nachos will cost you about $15. They feature chili with beans, white queso, cheddar, sour cream, scallions, pico de gallo, guacamole, tomatoes, and jalapeños. The chips are fresh, not soggy, and the beans have a nice balanced taste to go with the other toppings. These nachos are a reasonable size but as you will see in this discussion, the size or uniqueness of the nachos will grow.
If you are looking for something more Mexican in style, you could go with the classic nachos from Hard Rock Café, but the better choice is the nachos at Antojitos. Those will cost you about $16. These will have more authentic queso and guacamole, but the best part is chicken or beef is included to round out this dish. The taste of the food is good quality, but they are not designed for appearance — just culinary enjoyment.
If you are looking for a more adventurous nacho, then your choices are the blackened tuna nachos at The Cowfish or pork and sausage nachos at Toothsome. Cowfish offers blackened tuna nachos using crispy wonton chips with crab Rangoon dip. Toothsome offer kettle chip nachos with shredded pork and andouille sausage. My preference would be to select the Toothsome option which will cost you a $1 less. A common guest complaint about the Toothsome nachos is you might run out of chips before you run out of topping. The portion is above average for an appetizer but the topping quality is delicious.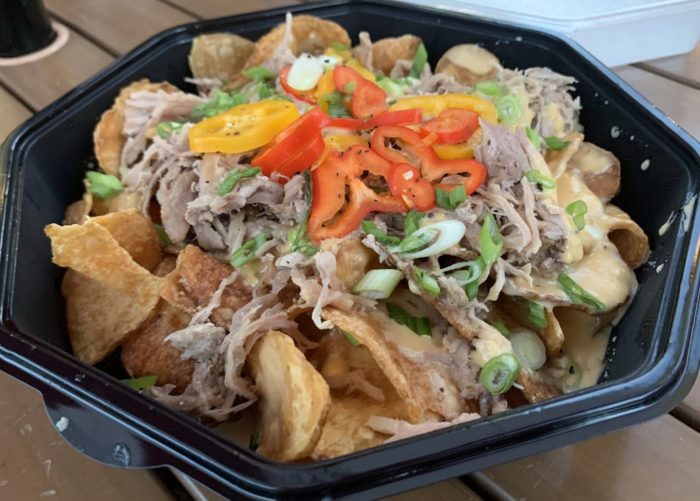 If you are looking for nachos to feed a hungry group, then you have one choice: The volcano nachos at Jimmy Buffet's Margaritaville. This layered serving of tortilla chips is filled with chili, cheese, pico de gallo, fresh guacamole, sour cream and jalapeños. The price point will be higher with your CityWalk options by a few dollars. You can increase the mass quantity of food by adding a protein also for an additional fee. The largest selling point of these nachos is that it can feed 3 or 4 people. If your party orders this appetizer, then please do not plan on a large entrée and a dessert here. Based on comparison by myself and others, these nachos are about twice the size of the other nachos options at Universal Orlando. If you are looking for save some money feeding a group then these nachos are a great choice. When you add in the factor that each layer of chips is covered with topping then you rarely reach a point where you have no chips to enjoy the topping. Surprisingly, the chips tend not to get soggy or too messy in my many experiences with these nachos.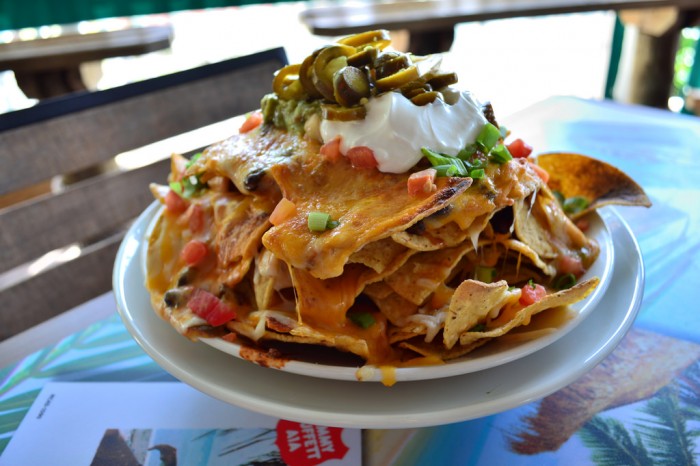 If you are a nachos person, you should easily be able to find nachos that fit your preference. As always, you do not need to settle for average theme park food when so many better options exist. Feel free to enjoy these options.
Where's your go-to spot for nachos at Universal Orlando? Let us know in the comments.