The Best Way to Spend $50 at EPCOT's 2022 Festival of the Holidays
There is a lot of food at the 2022 Festival of the Holidays, but maybe you only have time for a quick snack. Or maybe you have – gasp – a budget to stick to. Never fear, TouringPlans is here with our picks for the best $50 you can spend at the Festival.
Soup Course
Beef & Noodle Soup Bowl from Shanghai Holiday Kitchen, $9.25
We thought this was pricey and it's not a glamorous dish, but wait … the beef is tender, the chili oil is on the mild side & the flavor is so good! We're converts.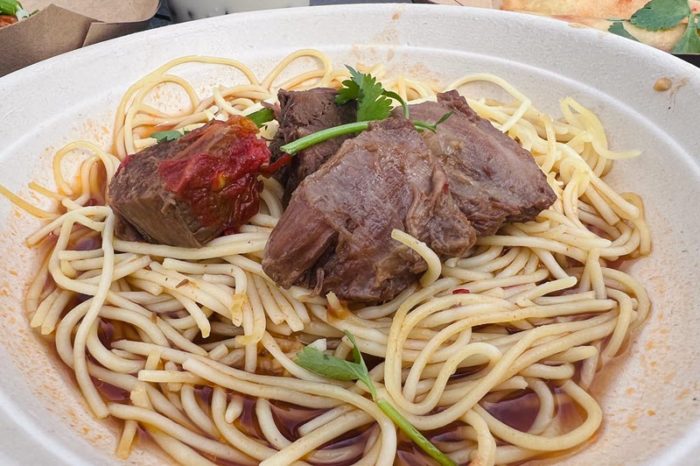 New Year Celebration Soba from Shi Wasu, $8.50
It was 86° & we devoured this. And we'll do it again. How is the Dashi Broth so good?!? No clue. Get it.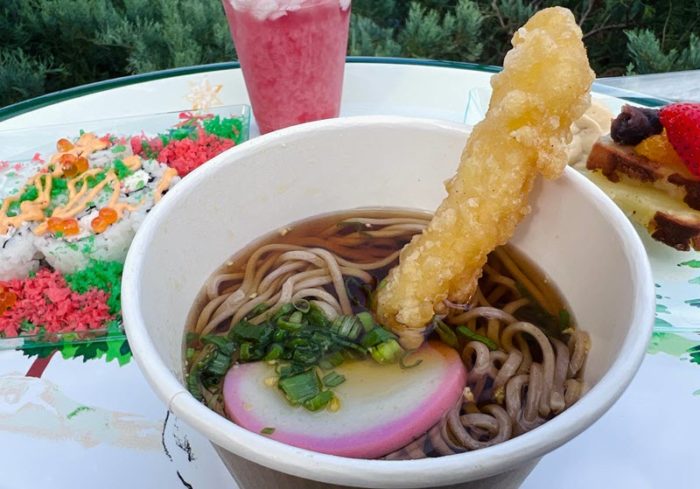 Vegetarian / Plant-Based Course
Peanut Stew from Refreshment Outpost, $5.25 🌱🇬
Plant-Based & Gluten-Friendly and just so incredible! It's somewhere between warm and spicy and big enough for a few people to share. We LOVED this! The sweet potatoes ease the heat & the mustard greens are salty & go great with the crunchy peanuts. Love! Love! Love!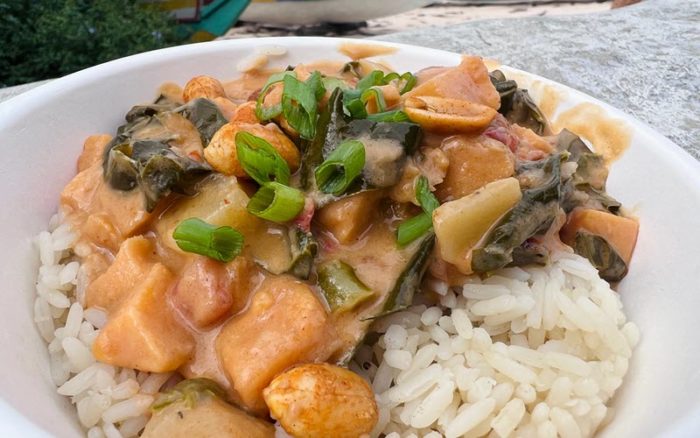 Cheese Fondue from Bavaria Kitchen, $8.25
THE DING DANG MELTED CHEESE! Don't get mad when you have to buy two of these because your kid claims it & shoves their entire fist of bread in the cheese to show dibs. The $8.25 is worth the joy & pictures it will bring. 🧀 #cheesememory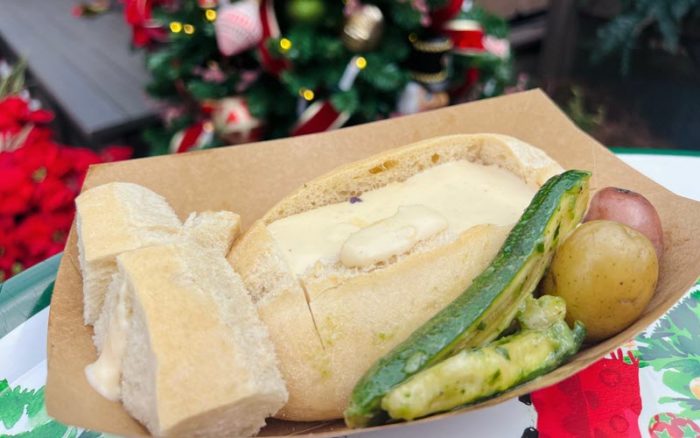 Potato Latkes from L'Chaim!, $4.25 🌱🇬
Classic comfort food. Love the dill. Really, how can you go wrong with fried potatoes?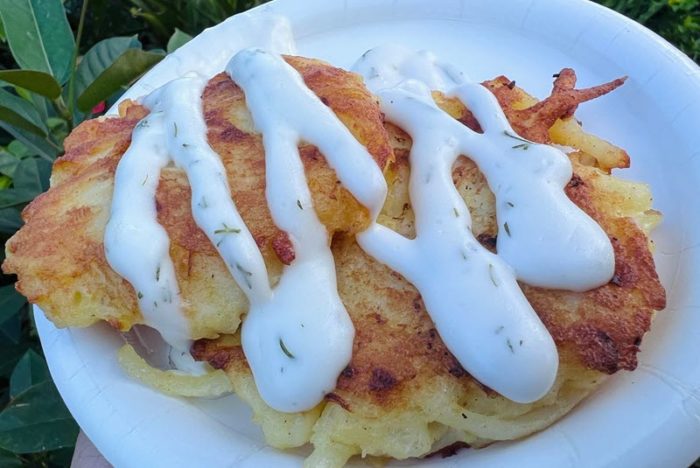 Meat Course
Pork Schnitzel from Bavaria Kitchen, $6.50
Yummmm the wine reduction in the mushroom sauce. Yummmmm. Should we say it again? Yummmmmm.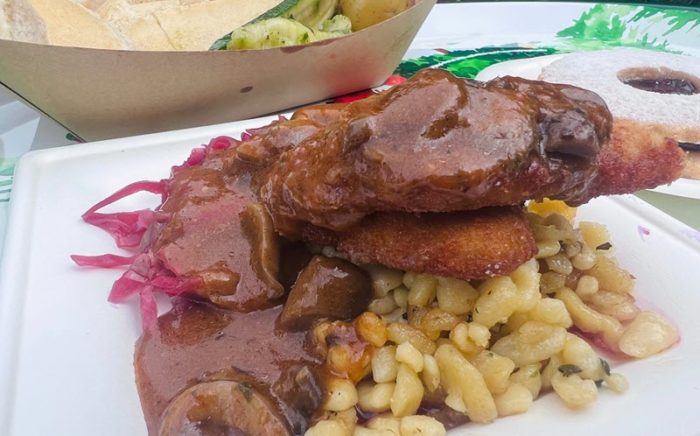 Kālua Pork from Mele Kalikimaka, $5.50
No surprise here as this has made our best-$50 list in the past. We always love this & always will.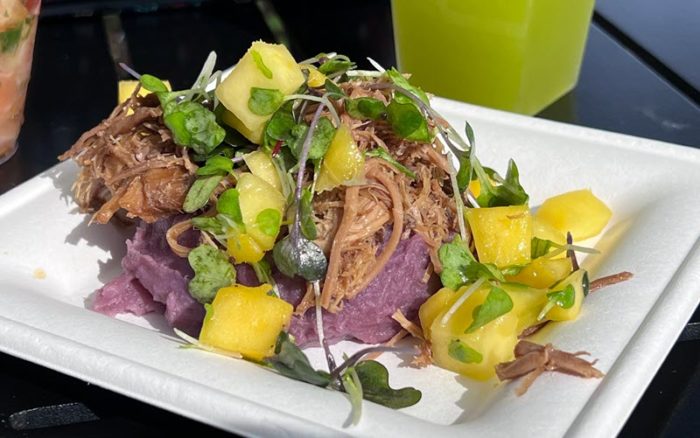 Dessert Course
Linzer Cookie from Bavaria Holiday Kitchen, $3 🍪
This cookie is jammy, sweet, and dusted with powdered sugar. The best cookie of the Cookie Stroll!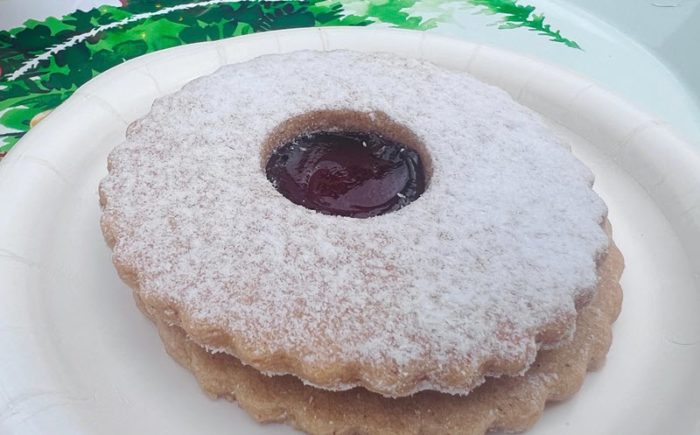 Grand Total = $50.50
The Festival runs until December 30, and if you buy everything on this list it's more than enough food for 4 people to enjoy this beautiful festival & walk away well-fed & happy. You may have noticed that we included the entire Bavaria Holiday Kitchen – if you can only make one stop, make it here and buy the whole booth. Yes, you'll need a nap. Yes, you'll have powdered sugar & cheese on your shirt. But you'll be full & happy.
Honorable Mention: Blackened Catfish from American Holiday Table, $6.50. Color us stunned but we thought this buttery, flaky fish that is so beautifully seasoned was a surprise win! Worth a try!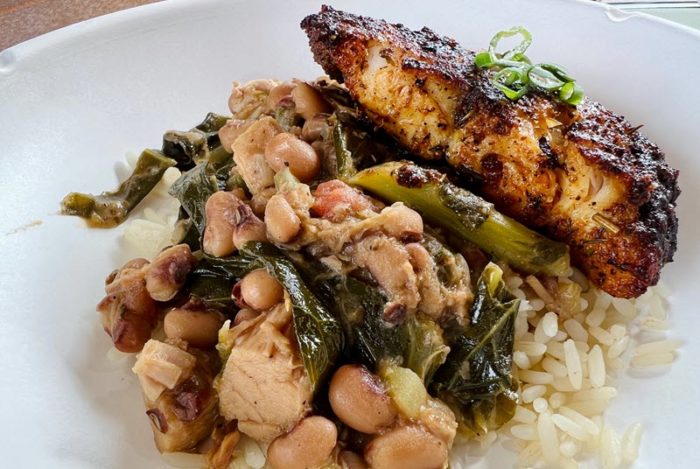 What are you looking forward to trying at the Festival? Let us know in the comments!