The Best $50 You Can Spend at Epcot's Food & Wine Festival in 2022
The EPCOT International Food and Wine Festival has returned and this year, it's longer than ever! This international smorgasbord kicked off on July 14 and is set to run through November 19; and, of course, our team was on the scene on opening day to sample it all.
Even though we love a good EPCOT festival, we're aware that tasting your way around the world can get pricey fast.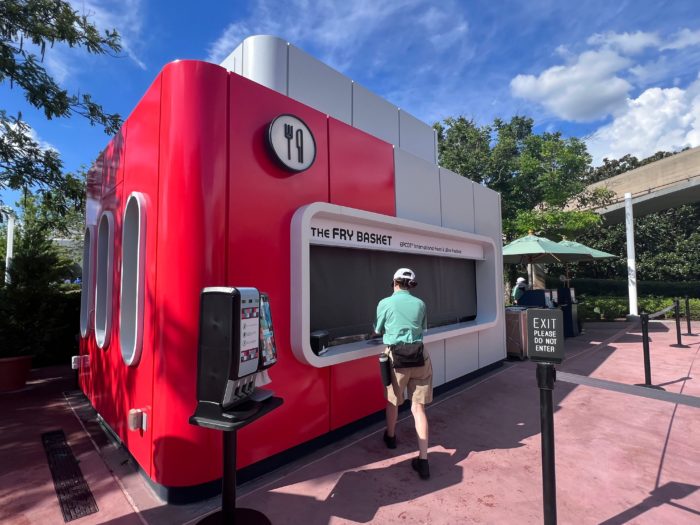 To help you sample some of the best of the fest and on a budget, we've put together a sampler of items that altogether comes in under $50.00!
But before we get into all the deliciousness, you should know that a few booths failed to open and/or ran out of items on opening day. Also, some booths aren't scheduled to open until August.
Alright, let's get to snacking and sampling:
The Swanky Saucy Swine
Grilled Pork Lettuce Wraps – $5.25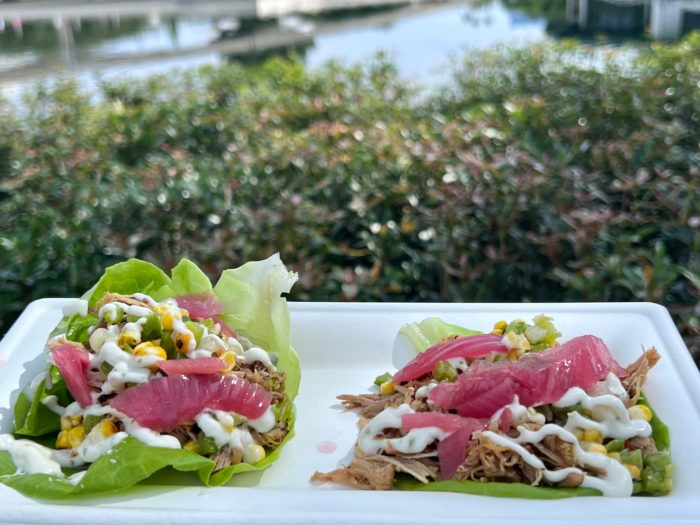 We LOVE every item at this booth. But these lettuce wraps, coupled with their price, makes the list for our Best $50.
The menu describes this item as grilled pork shoulder, charred corn salsa, pickled red onion, and cilantro-lime crema. It's also gluten-friendly!
Earth Eats
The Impossible Burger Slider – $6.00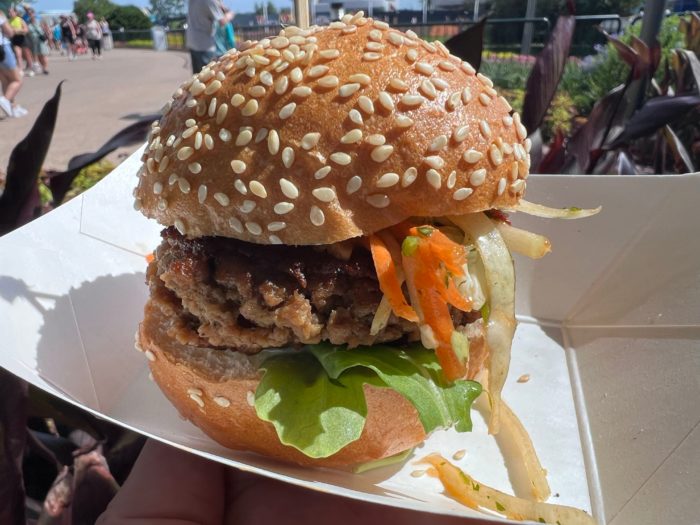 Served with wasabi cream and spicy slaw, this slider has a bit of a kick! But even so (and despite the fact we're not the biggest fans of spice), it was SO delicious!
Germany
Schinkennudeln – $5.00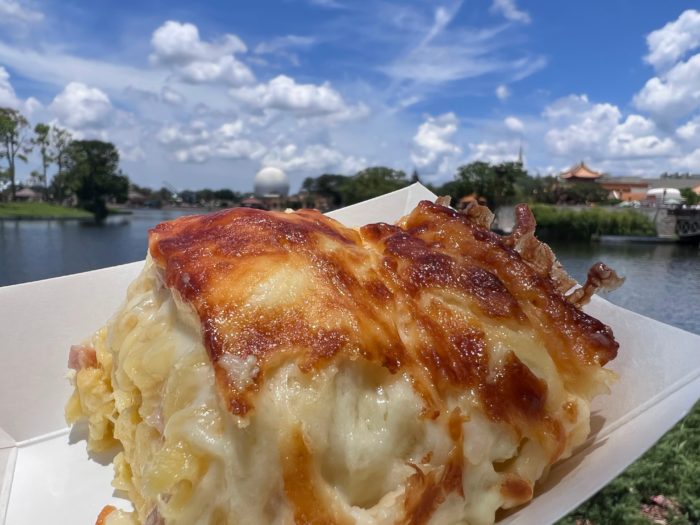 A huge serving of ham, onions, and cheese. Need we say more?
India
Crispy Paneer – $5.00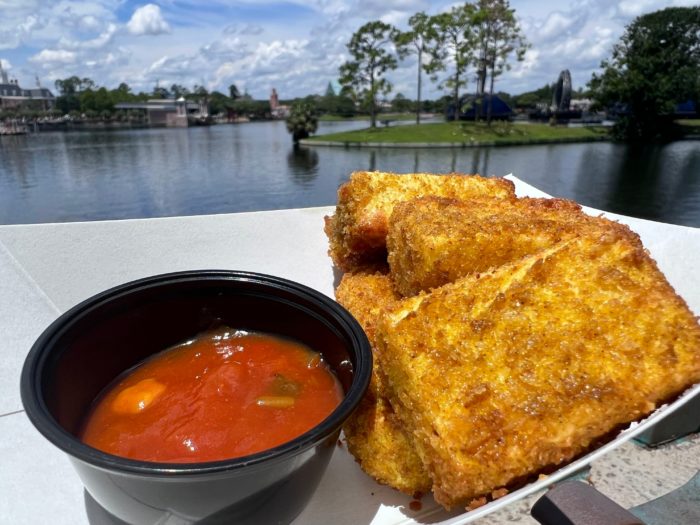 This is basically cheese sticks for adults and we LOVED it. Just fantastic! It also comes with a side of mango-curry ketchup.
Brew-Wing at the Odyssey
Crispy Brussels Sprouts – $5.00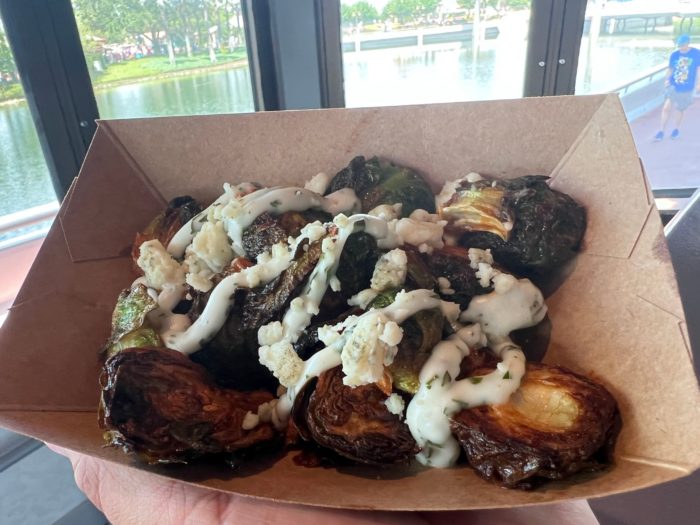 Unlike most of the booths at the festival, Brew-Wing (love a good dad joke) is located inside the Odyssey Building meaning you can enjoy a snack and drink inside, at a table, and in air conditioning!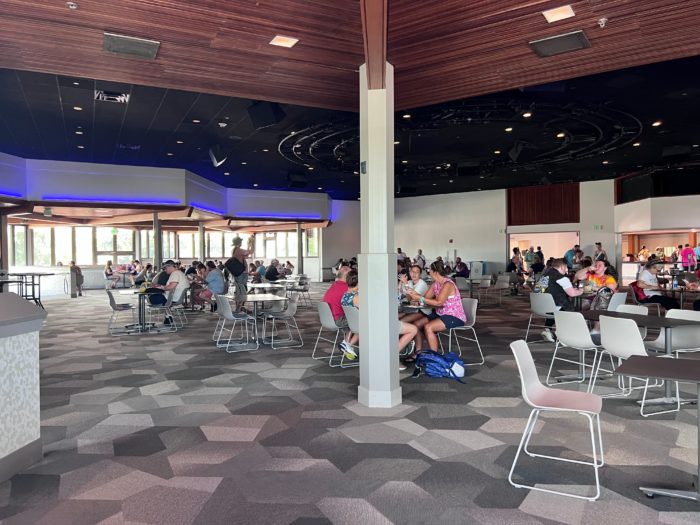 But even without a much-needed blast of A/C, these crispy sprouts – topped with a drizzle of buffalo sauce – are just perfection. Grab these and some garlic parmesan wings, and live your best Food and Wine life.
Mexico
Barbacoa Tostada – $8.00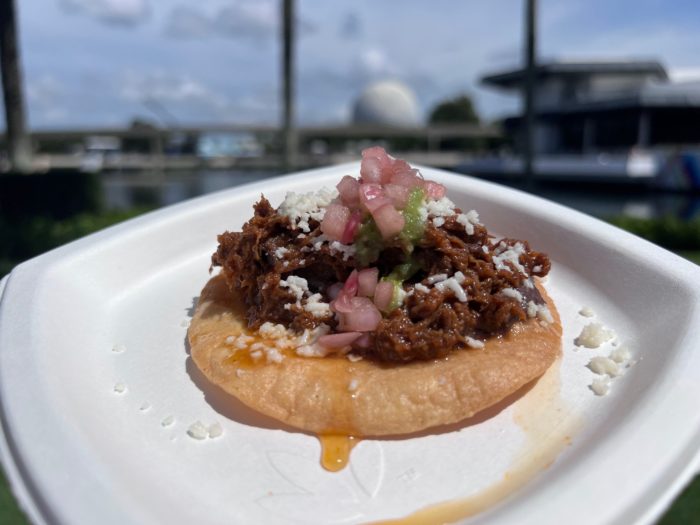 Every flavor from your favorite Mexican foods on a single plate, the menu describes this tostada as a fried corn tortilla with chipotle black beans, salsa verde, Mexican crema, queso fresco, and chives. Bonus points for it being gluten/wheat friendly!
Brazil
Pao de Queijo – $4.75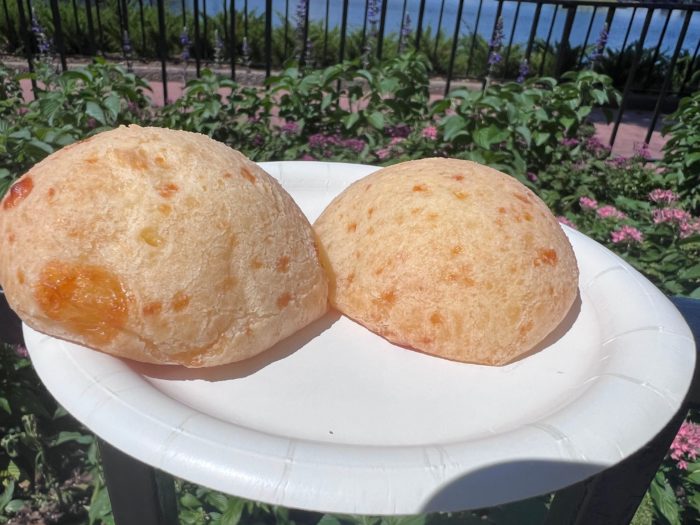 Yes, we know. More cheese. But can you blame us? Brazilian cheese bread isn't just a crowd-pleaser, it's pillows of happiness.
France
Three Cheese Beignet – $6.00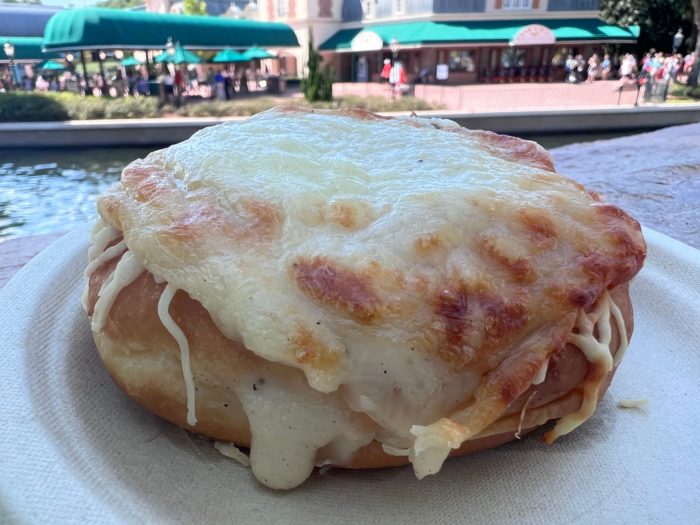 Should we have titled this article "The Best Cheese Items at Food Wine"? Maybe. But trust us, this one is going to be a hit for even the least adventurous eaters in your group. Just lovely.
Germany
Apple Strudel – $4.25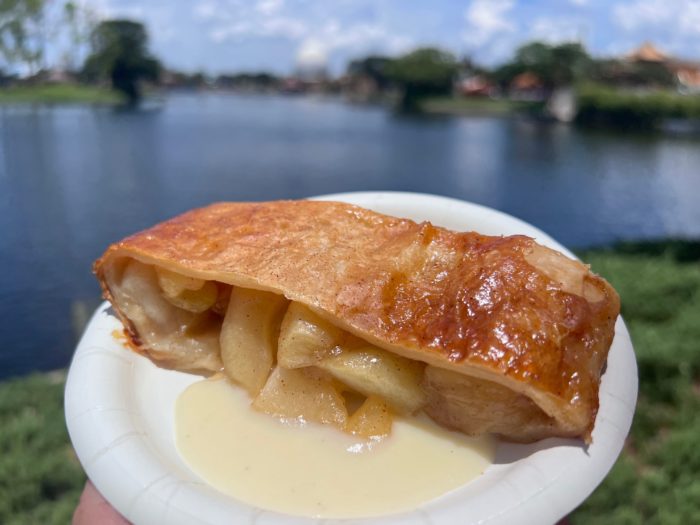 Fruit is an important part of a balanced diet. The vanilla sauce is just a bonus.
Altogether, these nine yummy items from this year's Food and Wine Festival come to a grand total of $49.25. Be sure to stay tuned for more of our coverage from this year's Food and Wine Festival!
Are you headed to Food & Wine this year? What are you looking forward to trying? Let us know in the comments!