Bonus Offer on Gift Cards for Disney Springs and Downtown Disney Restaurants
Patina Group is currently offering a promotion where if you buy a $100 (or more) gift card for one of their restaurants, you will receive an additional $20 promotional bonus gift card. To take advantage of this promotion, click on the Patina Group website.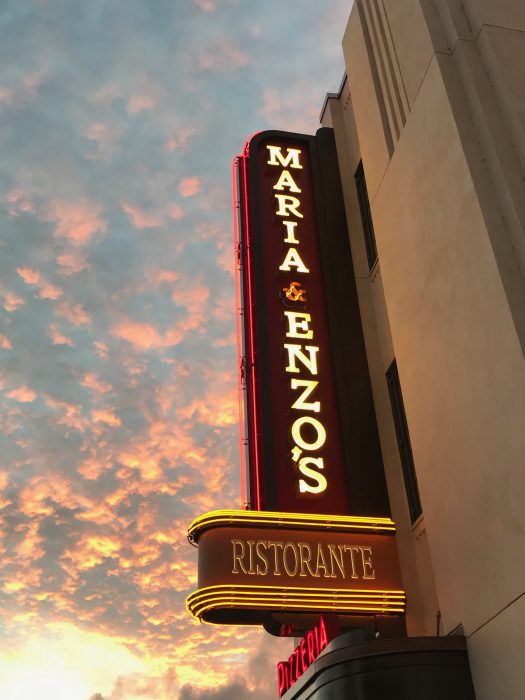 Patina's restaurants include the Disney Springs (Florida) venues Morimoto Asia, Pizza Ponte, Maria & Enzo's, and Enzo's Hideaway. Downtown Disney (California) Patina restaurants include Taqueria, Tortilla Jo's, Uva Bar and Cafe, and Catal Restaurant. There are also many other restaurants in these and other locations.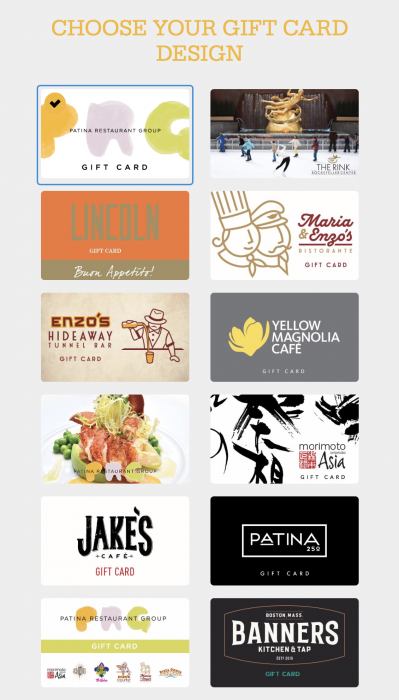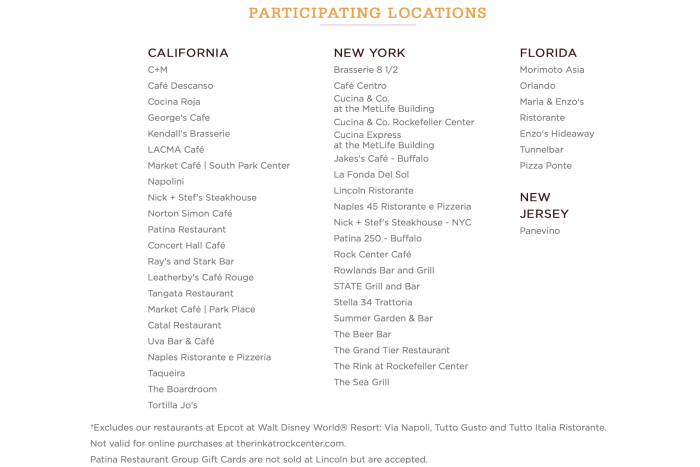 Here's the fine print: For every $100 spent on gift card(s) in a single transaction, Patina will issue the purchaser an additional $20 promotional bonus card. Gift card(s) must be purchased between 11/18/2019 -12/31/2019 to be eligible to receive the promotional $20 bonus card(s). THESE PROMOTIONAL BONUS CARDS ARE ONLY REDEEMABLE 1/2/2020-3/31/2020 and cannot be combined with any other offer, promotion, discount, or special menu.