Holiday Desserts at Hollywood Studios
The Trolley Car Cafe (aka Starbucks) at Disney's Hollywood Studios is offering two new treats for the holidays: a Prep & Landing Gingerbread Cupcake ($5.99) and a Chocolate-Chestnut Pinecone ($6.99). Both may be purchased with a Disney Dining Plan snack credit.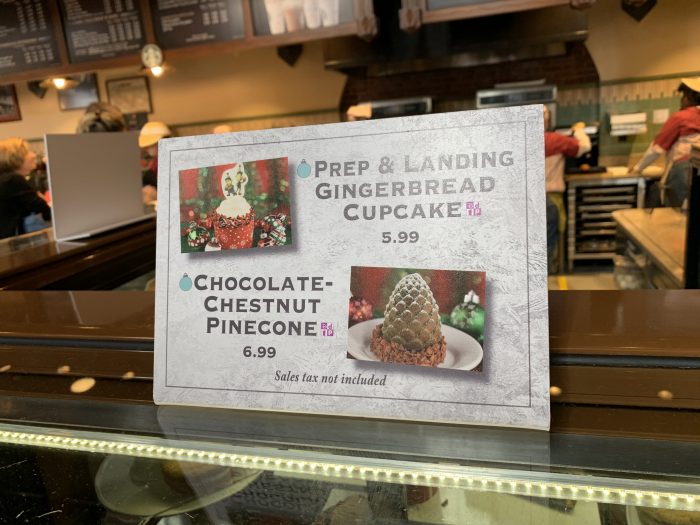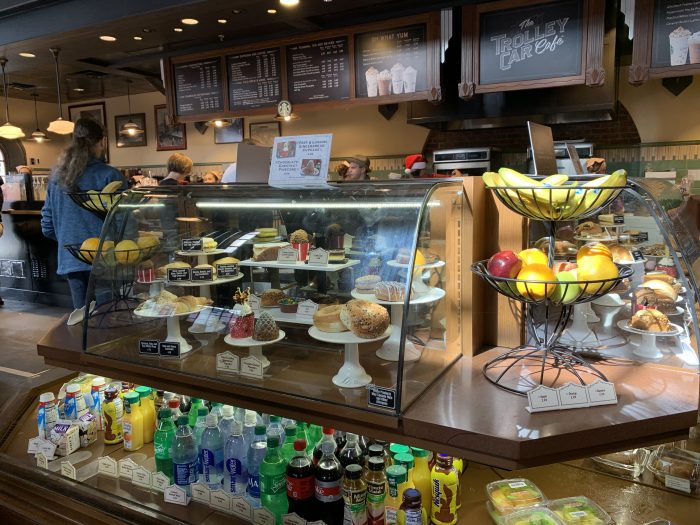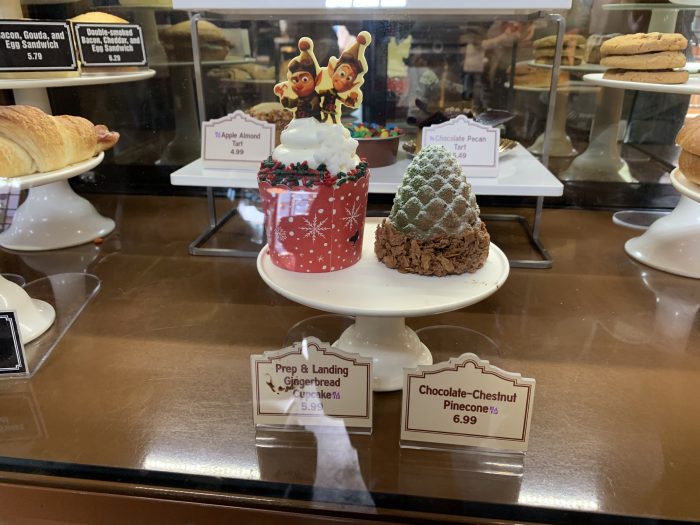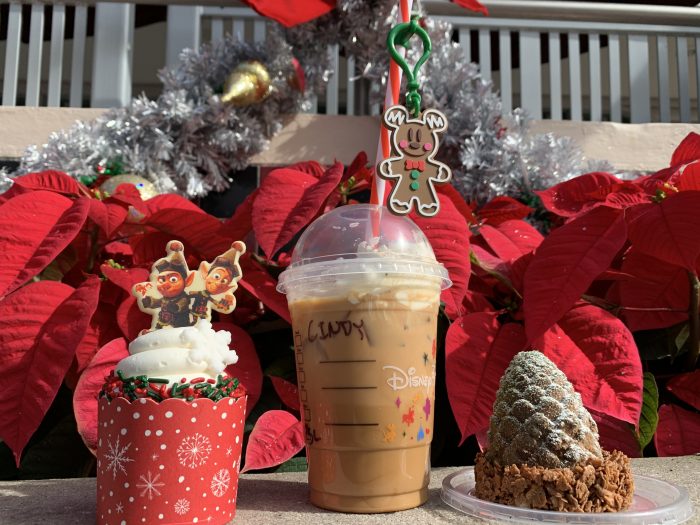 Peel back the decorative wrapper on the cupcake and you'll find a lovely rendition of gingerbread cake. It's light, with subtle notes of cinnamon and cloves. There's a cream cheese filling and lots (and lots and lots) of icing. The icing is whipped and fluffy, but there is so much of it that you're bound to end up scraping some off. Crunchy sprinkles and a sugar snowflake add some textural interest and there's a white chocolate topper printed with images of Prep and Landing elves, Lanny and Wayne.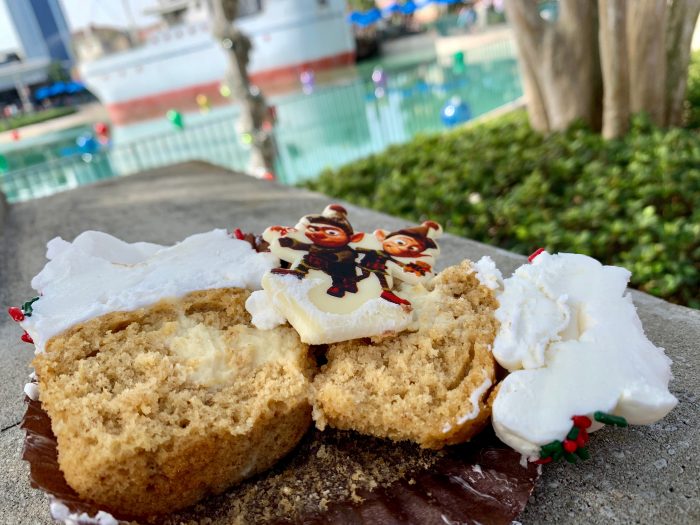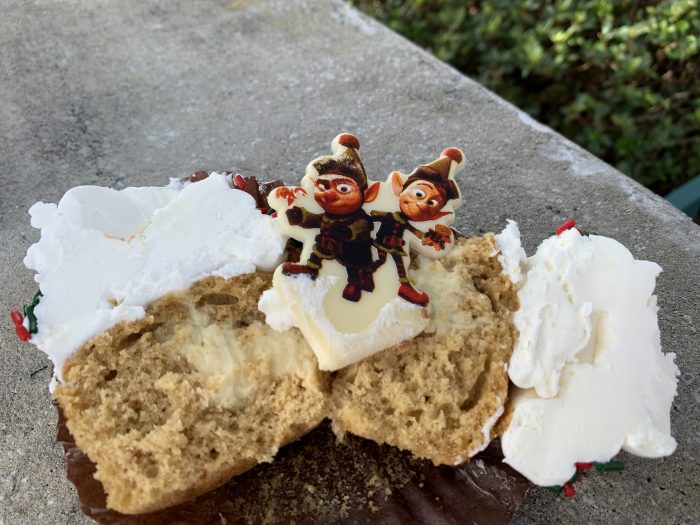 The chocolate-chestnut pinecone is gorgeous – really playing on the evergreen tree holiday spirit. The majority of this item is a chocolate-chestnut mousse, with a whipped pudding consistency. We loved the flavor, but it may be an acquired taste for some. It's Nutella adjacent, but not exactly that. The base of the dessert is a bed of crispy cereal-like chocolate pieces. We liked the way the crunch balanced the creaminess of the mousse.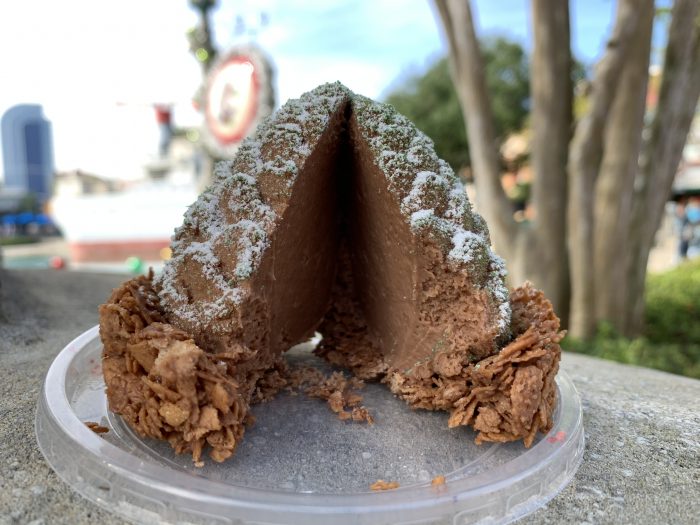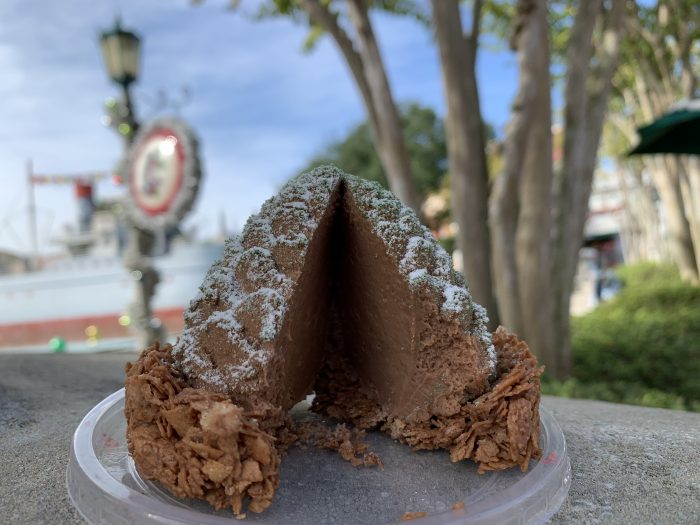 We'd be happy to eat both of these items again. Are they on your must-try list this Christmas?
Photos: Christina Harrison