Breakfast at Universal: Full-Service Style
Okay, you find yourself on Universal Orlando property desiring breakfast. Now you do not want standard fast food style breakfast, but you want breakfast! You want the full assortment of traditional USA breakfast foods such as bacon, eggs, sausage, biscuits/gravy, and perhaps a few more upscale "brunch" type menu items. If you feel this way, then I have some good news and a bit of bad news.
I will start with the bad news. The bad news is you will not find that in the parks and/or at CityWalk. You can enjoy a good breakfast with many of those elements at Leaky Cauldron, Three Broomsticks, or The Today Cafe, but it will not be full-service dining by any means. (You can read about our top quick-service breakfast picks here.)
However, there is good news. Though you cannot expect to sit down to full-service breakfast inside the theme parks, the resort hotels have excellent full-service breakfast options. The additional good news is the price point is probably lower than you would expect for a quality sit-down breakfast at a theme park.
There are four excellent full-service breakfast options that are easy to visit from the CityWalk area. You can use the resort boat system to go to whichever restaurant you select or even walk to them from CityWalk. As you might expect they are located at the premier and preferred level hotels. The full-service table service options are: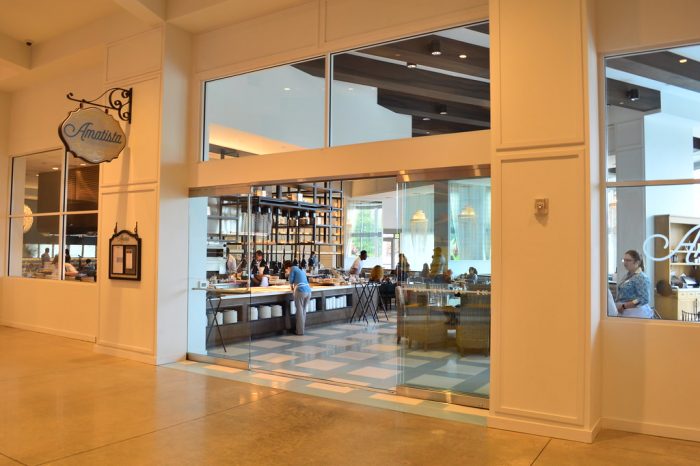 Amatista Cookhouse at Sapphire Falls
Islands Dining Room at Royal Pacific Resort
The Kitchen at Hard Rock Hotel
Trattoria del Porto at Portofino Bay Resort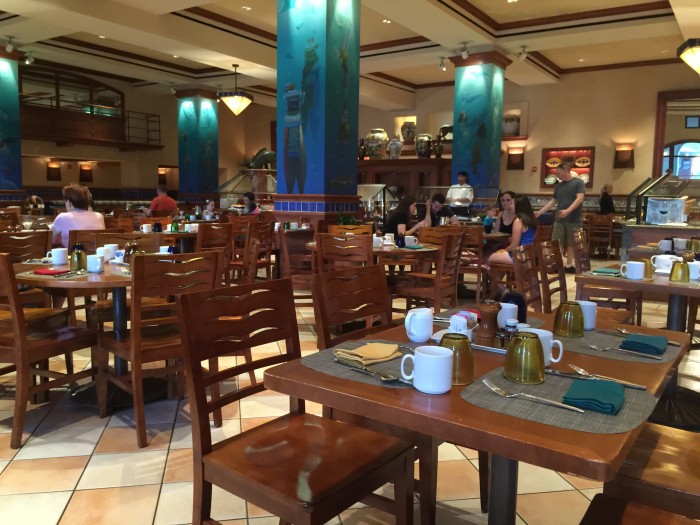 All four of these restaurants feature a breakfast buffet for around $26/adult. Now, based on our current cultural conditions, buffet may mean family style with servers bringing you all you care to eat or other modifications to a traditional buffet. With exception of Amatista currently, each restaurant also has full breakfast menu that may be ordered a la carte instead. The breakfast buffets are served from 7:00 a.m. to 11:00 a.m. daily. The three restaurants besides Amatista have breakfast buffet options until noon on weekends.
Now the breakfast buffet options are fairly similar at each location. There will be a cold station with a variety of fruit, yogurts, sliced meats and cheeses, dry cereal with milk, and usually a version of smoked salmon. They all feature an omelet station. There are the expected hot breakfast options such as eggs, bacon, oatmeal, biscuits/gravy, pancakes, cinnamon rolls, grits, and breakfast potatoes. The bakery selection is quite nice with bagels and toast of course. The breakfast drinks are the coffee, tea, juice, and milk.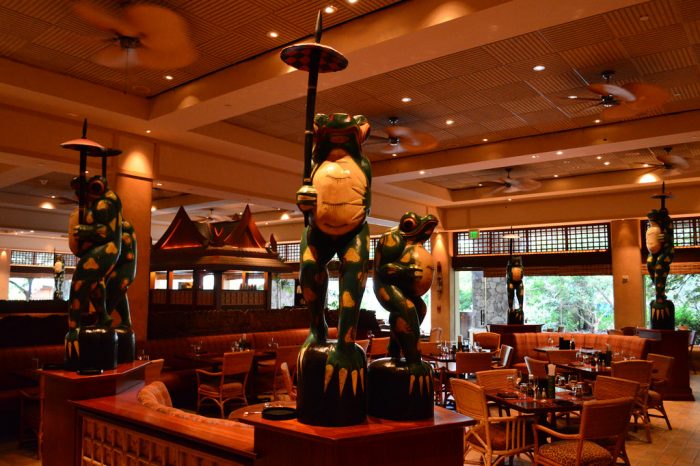 Though some off-site breakfast buffets still survive in Orlando, the days of a $5 breakfast buffet are gone in Orlando and the price point of these full-service buffets may strike you as high. Comparing them to buffet style breakfast options in area, these are good value for a hearty meal before venturing into the parks. Remember if you eat more now, you will be less tempted to spend money of that third butterbeer.
Now, a few additional items of note:
Though menus and offerings change often, these breakfast locations routinely offer endless bloody mary or mimosa drinks for around $18 during breakfast hours. If you have priced alcoholic beverages at a theme park resort, then you know this is a good value. Now, I cannot in clear conscience tell you it is good idea to test out how many of these beverages you can drink to get a good value. If you can moderate your consumption this might be for you. As of time of writing, this beverage upgrade is listed on menu at Amatista and Islands, but I have guest reports of having this at the Kitchen also, so please confirm before arrival.

Area in between Jake's and Islands at Royal Pacific

As mentioned, with exception of Amatista, a full a la carte breakfast menu is offered in addition to the buffet. I have friends who make a habit of going to these restaurants for breakfast after some time in the park for early park admission to enjoy a relaxing entrée before returning to the parks.
In previous times, The Kitchen offered an Acoustic Sunday Brunch. This was a more upscale brunch with live music and far more food/beverage options. The Royal Pacific Resort (and briefly Sapphire Falls) offered the Despicable Me Character Breakfast. This character breakfast was offered only on Saturdays. Neither of these are currently happening based on current conditions. However, if/when they return, these are excellent breakfast options. My family has enjoyed both breakfast options and enjoyed them. We do expect these to return in some form.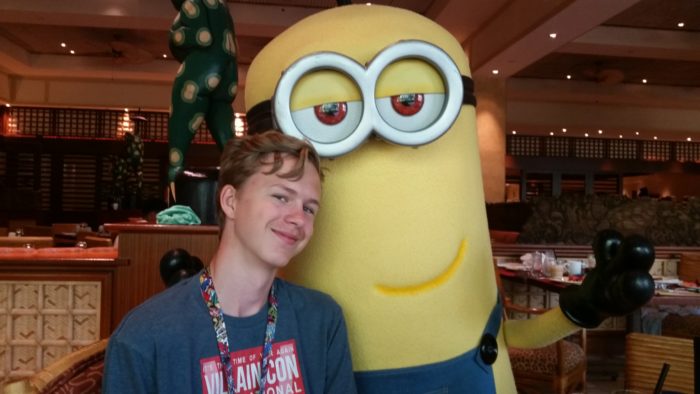 My coach was always telling me that a good breakfast is important for your day. I did not listen. Maybe you listen to that advice. If you need/want a good breakfast for your theme park day, then these options will serve you well.
Where's your favorite table service restaurant for breakfast at Universal? Let us know in the comments.