Breakfast on Batuu is Out of This World
When it comes to breakfasts at theme parks, options are really hit and miss. Yes, there are some winners so great they're legendary (looking at you, Gaston's Cinnamon Roll!), but offerings are much more limited than at other times of day.
At Disney's Hollywood Studios, there are some really delicious and unique offerings, including the Breakfast Bowl from Woody's Lunch Box. But if you continue just a little further past Toy Story Land and into Galaxy's Edge, you can have three amazing options at Ronto Roasters.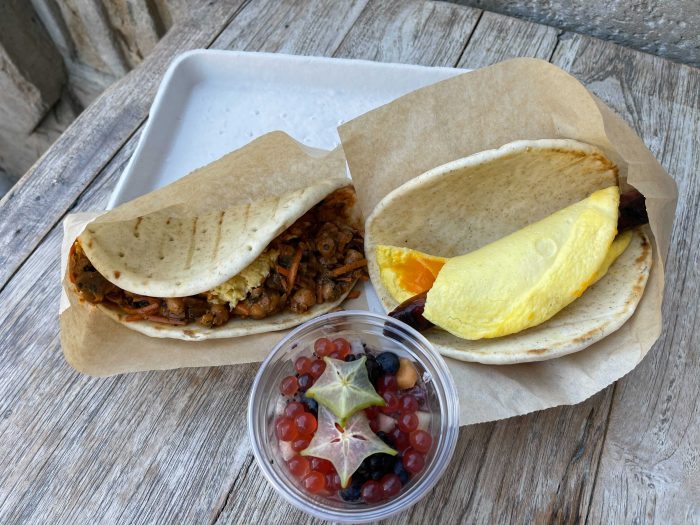 Ronto Morning Wrap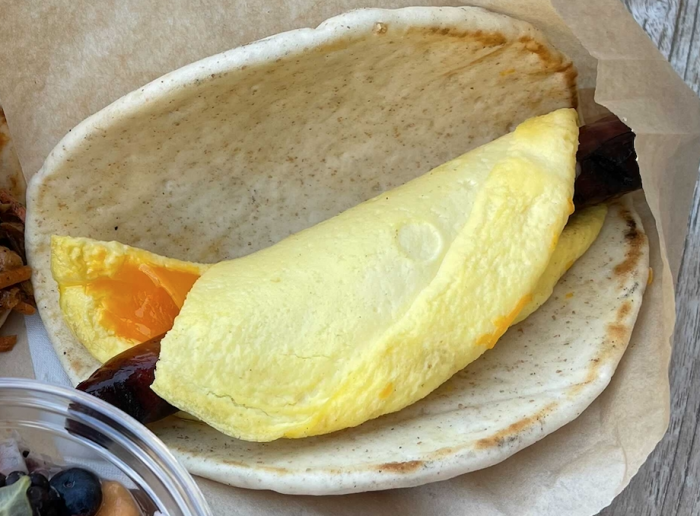 Like the version served later in the day, this is the Batuu version of your typical sausage, egg, and cheese breakfast wrap. It's delicious, filling, and the perfect way to start the day. The $12.49 price may be the only negative to this breakfast item.
Rising Moons Overnight Oats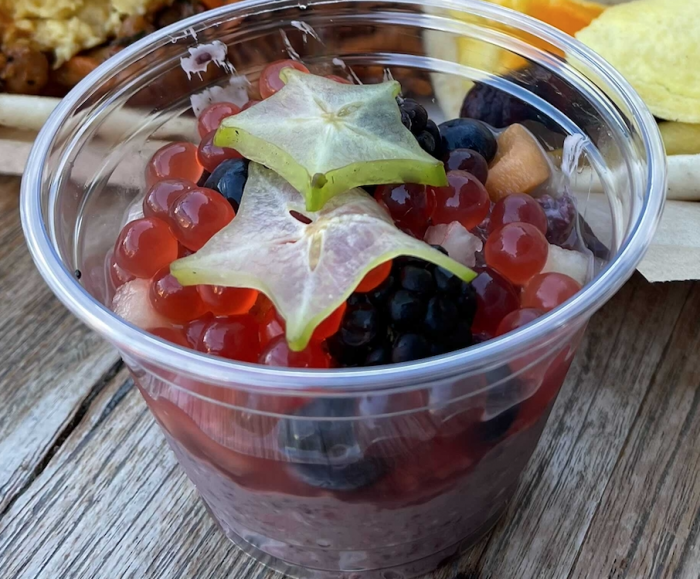 Have you embraced the overnights oats craze? Basically it's a way of preparing oats by having it absorb liquid, in this case from yogurt and fruit juices. Add some fresh fruit for flavor and some boba to make this a tad bit other-worldly, and it is a very satisfying meal. Beautiful, different, healthy, and worth the $6.99.
Triple Suns Breakfast Wrap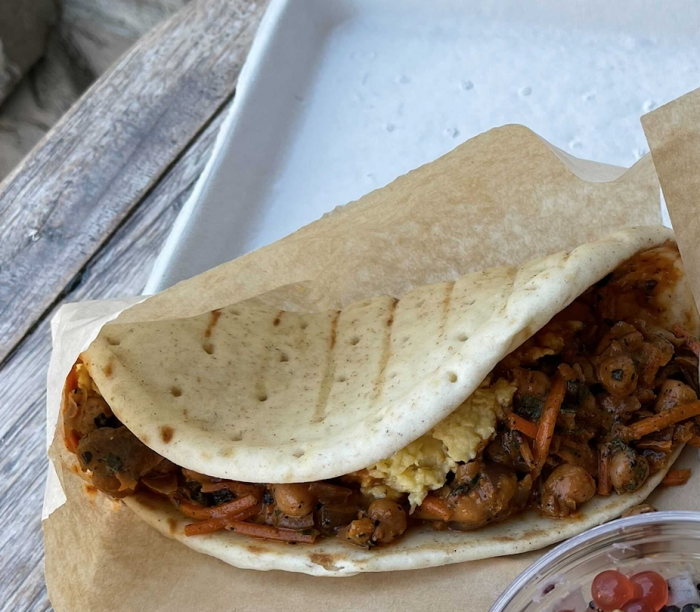 Time and time again, Hollywood Studios shows that it is a great place for plant-based options, and this one is no exception. The chickpea-onion slaw and tomato sauce give this dish a lot of flavor and the "egg" makes it a very filling wrap.
Have you tried breakfast at Ronto Roasters? Which of these looks most appealing to you? Let us know in the comments.