Five Disney Breakfast Foods We're Craving Right Now
I know a lot of people have upped their game when it comes to at-home cooking. There's something about having a meal out, though — and for so many people, dining at Disney is its own attraction. We're counting down five Disney breakfast foods that we're craving right about now. In random order, here they are.
Tonga Toast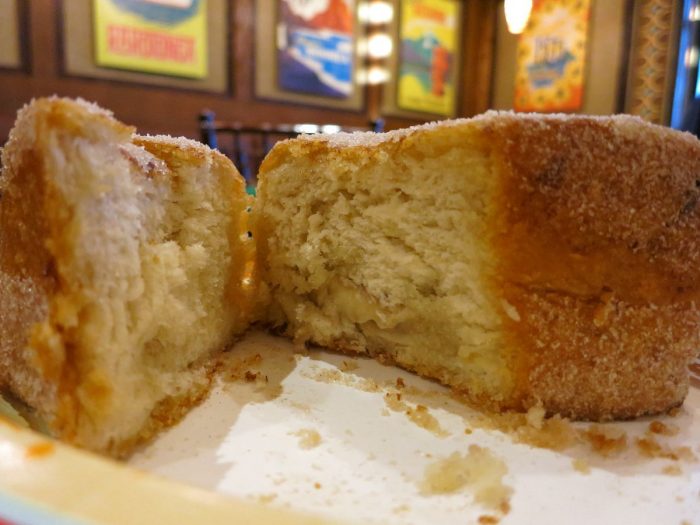 Is there anything more over the top as a sugar rush disguised as breakfast food than Tonga Toast? Maybe, but this one certainly rates up there! Whether you order it from Kona Cafe or Capt. Cook's, it is worth making the trip to the Polynesian.
Cornflake French Toast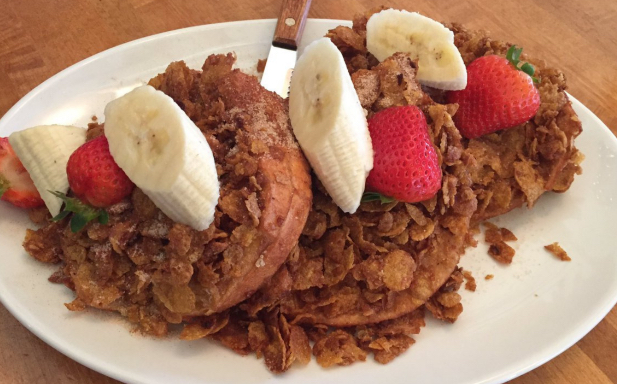 This is a hidden gem, found at one of the few places at Disney Springs that serves breakfast. The Cornflake French Toast with fresh fruit is the right blend of everything–sweet, but not too sweet. Fresh fruit for a little bit of zip. And that cornflake crunch? Simply marvelous. This secret item is found on the breakfast menu at Wolfgang Puck Express at Disney Springs Marketplace.
Mickey Waffles
Yes, I know you can get a waffle maker that makes Mickey waffles. And yes, you can get the same waffle mix that they use at Walt Disney World. But how come it never comes out the same? Who isn't craving a plate of genuine Mickey waffles right about now?
A Whispering Canyon Signature Skillet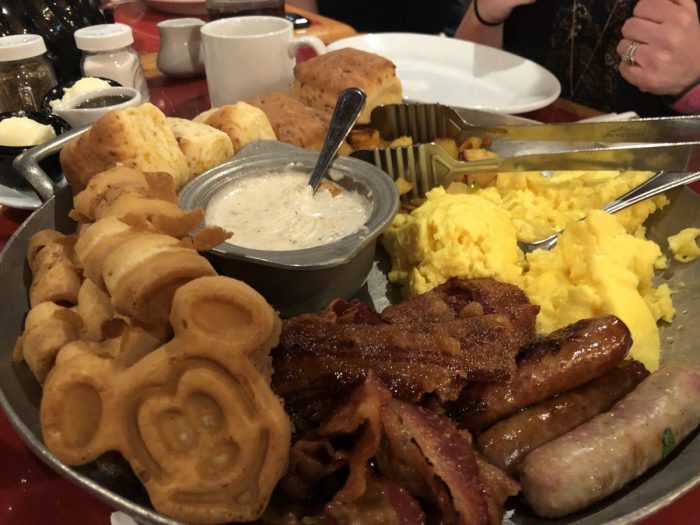 I'm not a big eater, so this one holds less appeal to me… until I found out that they have a "lighter" version that has muesli and Mickey Waffles. But no matter which skillet you get, there's bound to be something you'll like on the skillets here!
Sleepy Hollow Fruit Waffle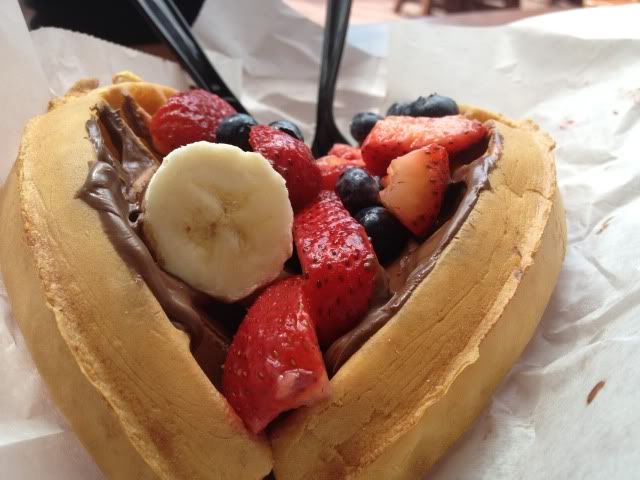 Another one of those "Why can't I make this as yummy at home even if I have all the ingredients?" moments. Waffle + Nutella + Fruit — but it must be that Disney Magic that makes this SO good. It's a perfect quick bite in between a few rope drop attractions and the rest of your day at Magic Kingdom.
Do you have any other Disney breakfast foods that you're craving right now? Let us know in the comments.