Celebrity Cruise Lines Part 1: Challenging Disney's Monopoly on Magic at Sea
TouringPlans is happy to welcome Billy Hirsch for this three-part guest series about Celebrity Cruise Lines.
I was a lucky kid, growing up in Florida and going to Walt Disney World several times a year.  I loved going to the parks – and I still do.  My family also cruised many times each year – again, very lucky.  By the time vacations were mostly on my own dime, I'd developed quite the Disney habit, went to community meets, knew every inch of the parks, and became ingrained in all things Disney.  Not-that-fun fact: My TouringPlans account is official a teenager this year!
After a while, my girlfriend (now spouse) and I started cruising on our own, too.  We started with Norwegian Cruise Line and sometimes Disney. In time, we ended up cruising with Disney quite a bit.  We got to know the crew, and learned all the tricks: Cove Cafe cards are good from sailing to sailing, bring the souvenir beer mug back for cheaper refills, etc.  We had a cruise habit, and Disney became our 'go to'.  
As we've continued to cruise though, as an adult couple with no kids, our style of cruising has changed, along with our go-to lines.  Maybe you're like us, hooked on cruising, big fans of Disney Cruise Line, not traveling with kids – or maybe you're just looking for a different way to vacation.  Either way, I want to share how our go-to line went from a family brand (Disney) to a premium line catering mostly to adults (Celebrity).  
What We Enjoy About Disney Cruise Line
Let's be honest, you don't have to offer much of an incentive to get a cruiser with Mickey tattoos to sail DCL – but there is more than fandom at play here.  In the past I cruised Carnival, NCL, Cunard, and other lines, so in addition to mouse-appeal, I recognized that Disney has a great cruise product.  Even my father, a seasoned cruise industry executive, and guy who would be more disturbed to find his local newspaper changed their kerning than to learn the Disney corporation disappeared, admitted once after sailing on the Disney Wonder that Disney Cruise Line does a great job.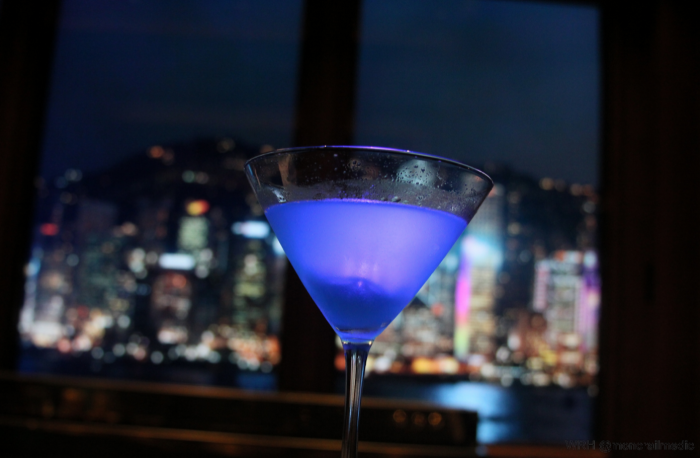 For us, the low crowd levels, specialty dining options, adult-only/adult-focussed areas, comfy accommodations, and personalized service were reasons to keep coming back to DCL.  As I write this, I can't help but smile recalling how nice it is to sit with a drink at Skyline, enjoying the 'view' and the atmosphere.  Also, and much like the parks, DCL crew members are amazing – whether remembering us from one cruise to another, or going the extra mile for a special request, the line wouldn't be the same without the crewmembers.  It wasn't like contemporary lines we'd sailed – it was a step up, which makes sense.  Disney does everything better, right?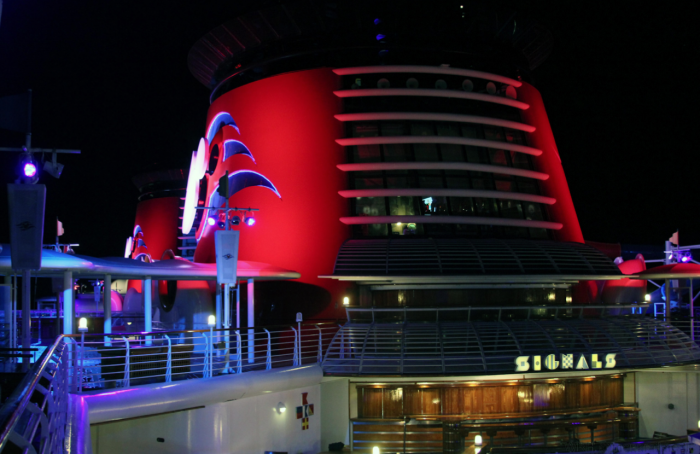 Why We Tried Other Options
There are a lot of cruise lines out there (more than most realize), and since DCL kept getting more and more expensive, we went from around eight Disney sailings in a few years to ten longer cruises on four new cruise lines in as many years.  It turns out, Disney doesn't have a monopoly on great cruises – and sometimes other lines come in at a price point that can leave you with enough coin to tack on a WDW visit before your cruise.
There was more than just cost and the desire to try new things though.  As we took one cruise after the other on Disney, they were all kind of the same.  Fun and relaxing, but the same.  I kept thinking about other lines I'd sailed and reading about what they and others were up to, and I saw promises of wild new amenities, new dining concepts, faster internet, and yeah, lower prices.  The destinations Disney offered were also somewhat limited.  Sure they offer sailings through the Norwegian Fjords and other impressive destinations – but there aren't too many of those sailings to choose from – having a small fleet limits their options.  I also knew that we were lucky enough to have WDW practically 'on tap' whenever we wanted some Disney magic (rather than Disney Magic).
One of the lines we tried was Royal Caribbean – and they really wowed us in terms of overall experience.  We still cruise with them and others to this day, but Royal Caribbean didn't feel like home to us as the things they really excelled in weren't necessarily the things we valued – we thought that someone out there might be able to offer us something more 'our speed', it turns out that was Celebrity Cruises.
Tune in tomorrow for Part 2 where we discuss the pros and cons of Disney Cruise Line and Celebrity Cruise Line. In the meantime, have any initial questions about Celebrity Cruise Lines? Feel free to ask them in the comments.
Billy Hirsch is the creator of CruiseHabit.com where he shares tips, insights, and reviews of various cruises and related activities. He's a Disney nerd, a cruise nut, a tech junky, and a former travel agent. Having started cruising as a baby, Billy has been fortunate enough to have taken over 60 cruises on various lines in different parts of the world. He has had a lifelong obsession with cruising, both as a leisure activity and the inner workings of the industry itself. You can frequently find him as CruiseHabit on Twitter and Facebook answering cruise questions or broadcasting live from ship and shore.