Details About the World Celebration Neighborhood at Epcot
I recently shared that Epcot would be split into four different neighborhoods. The first one that Guests will experience when entering Epcot will be the World Celebration neighborhood.
Guests who enter this "new" land will still experience Spaceship Earth as the icon, however the attraction will undergo a transformation. Details about what we can experience with the refurbishment can be found here.
Of course, as we well know, Epcot's entrance plaza will be transformed with a reimagined fountain, new pathways, and lots of green spaces. The design will pay homage to the origins of Epcot.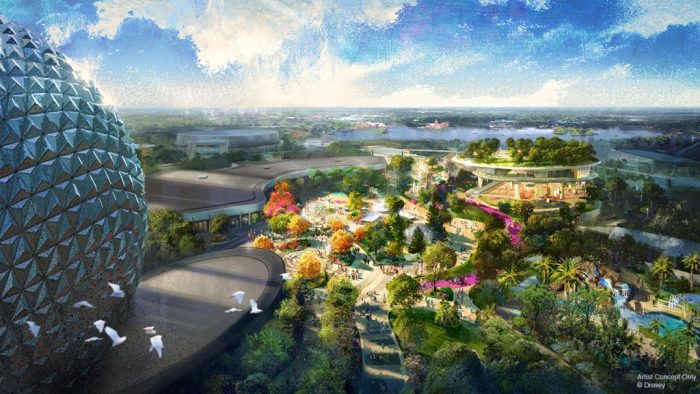 Behind Spaceship Earth, as part of World Celebration will be the breathtaking views courtesy of Dreamers Point. In this section of World Celebration, you will also find lush gardens, a wishing tree in an enchanted forest, an interactive new story fountain that celebrates the power and music of iconic Disney storytelling, and perhaps my favorite thing, a new statue of Walt Disney.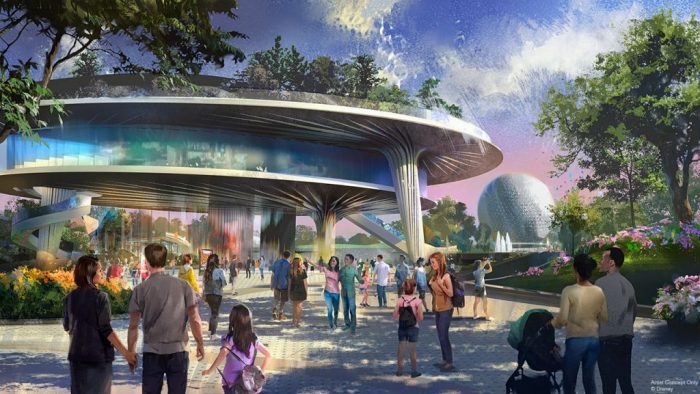 One of the coolest aspects of World Celebration will be  new pavilion that will be the home base for Epcot's festivals. This location will provide a stunning elevated view of World Showcase and will be an ideal spot to witness the park's nighttime spectacular. (Who else thinks this will be the place of a very pricey dessert party?)  This new pavilion will be three stories tall and will feature a remarkable design and will include a plaza level, a middle expo level, and a park that sits on the top level.
Of course, we'll make sure to share more details with you about Epcot's transformation as we learn them.